10 Best Massage Oils to Rejuvenate Your Body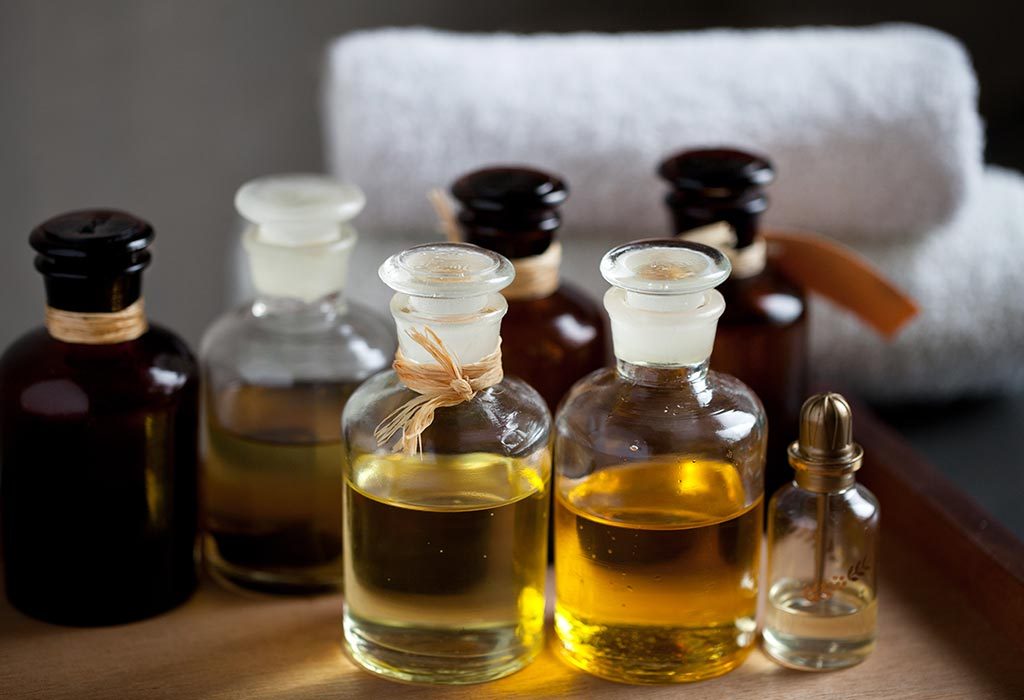 In this Article
A long and stressful day is common in today's busy lifestyle. When stress adds up, your body wears down and sends signals by displaying fine lines, wrinkles, and ugly unexpected spots. Thankfully, massage oils come to your rescue here. Not only is a massage therapeutic, but it also gives you a ton of health benefits. From loosening up your muscles to improving blood circulation, a relaxing massage is a perfect end to the day. Here's what you need to know about massage oils and your guide to using them.
10 Body Massage Oils With Their Benefits
Body massage oils are the best 'pick-me-up' at the end of stressful days and get your body recharged and refreshed. Besides that, body massage oils deliver a host of vital nutrients your skin needs to continue looking younger and glowing. Although there are various commercial products out there, we believe simplicity is the way to go. If you're wondering "Which oil is best for body massage?", look no further. Here are some of the best natural body massage oils along with their benefits:
1. Olive Oil
Olive oil is a full body massage oil and ideal for a light massage since it gets absorbed very slowly into the skin. The good news is that it's perfect for relaxing your muscles and locking in moisture.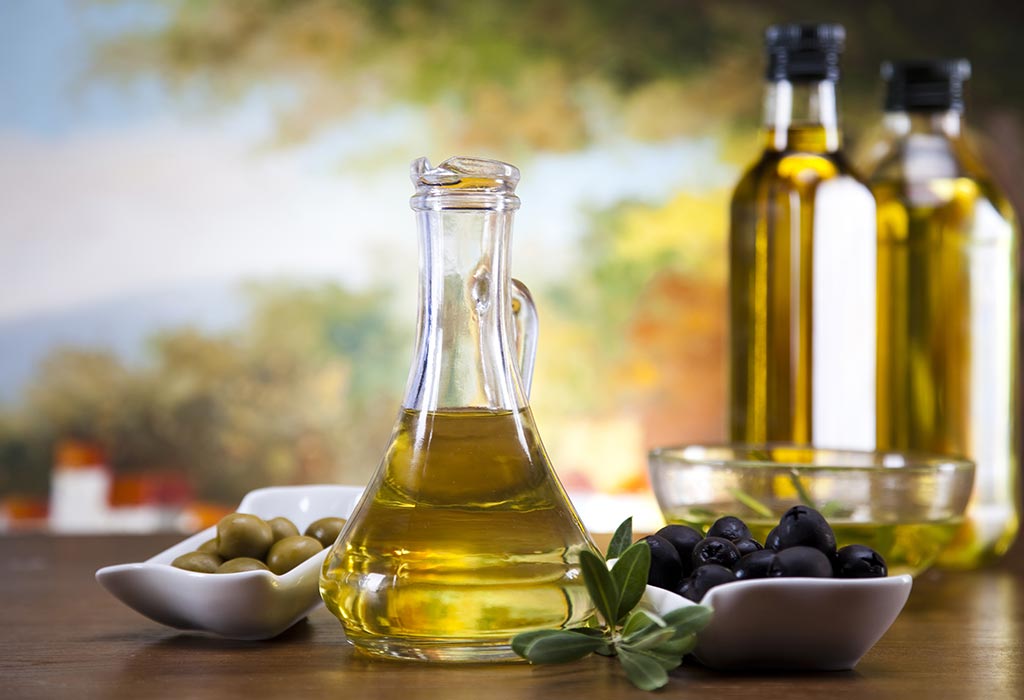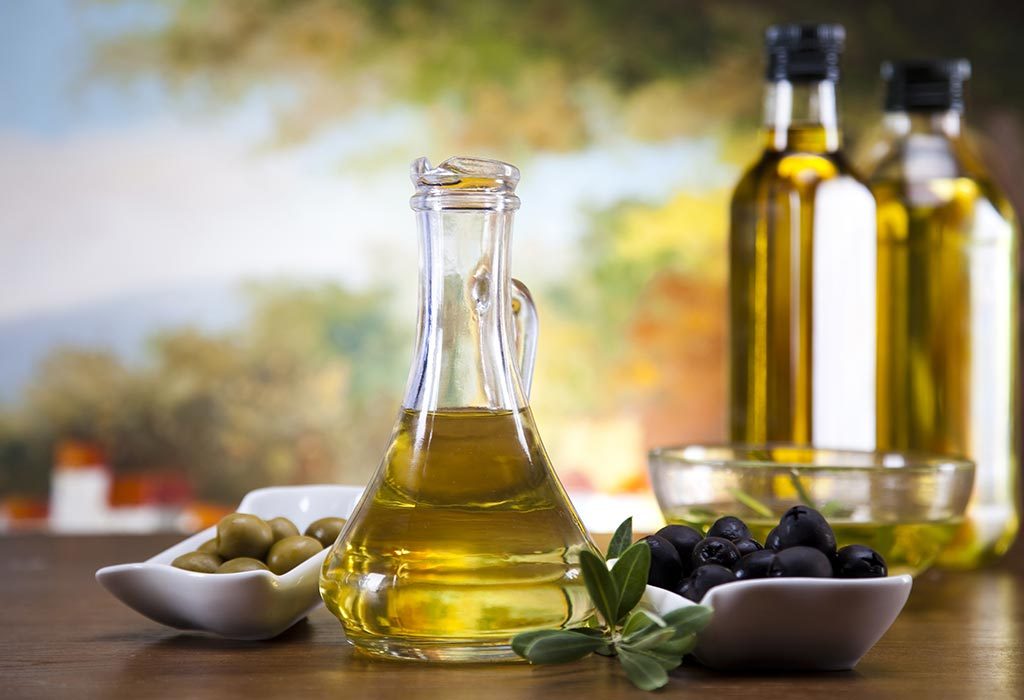 Why This Oil:
It boosts your blood circulation and flushes out toxins, bringing a natural glow to your skin.
Olive oil is known to ease aches, muscle spasms, and any pain or inflammation.
It protects your skin from oxidative stress when massaged regularly.
It delivers a host of nutrients and minerals, thus boosting your metabolism and energy levels.
2. Coconut Oil
Coconut oil is an excellent carrier oil and pairs best when combined with other essential oils. It's ideal for massages that involve short strokes and the oil doesn't turn rancid even when you let it sit for a while on your skin.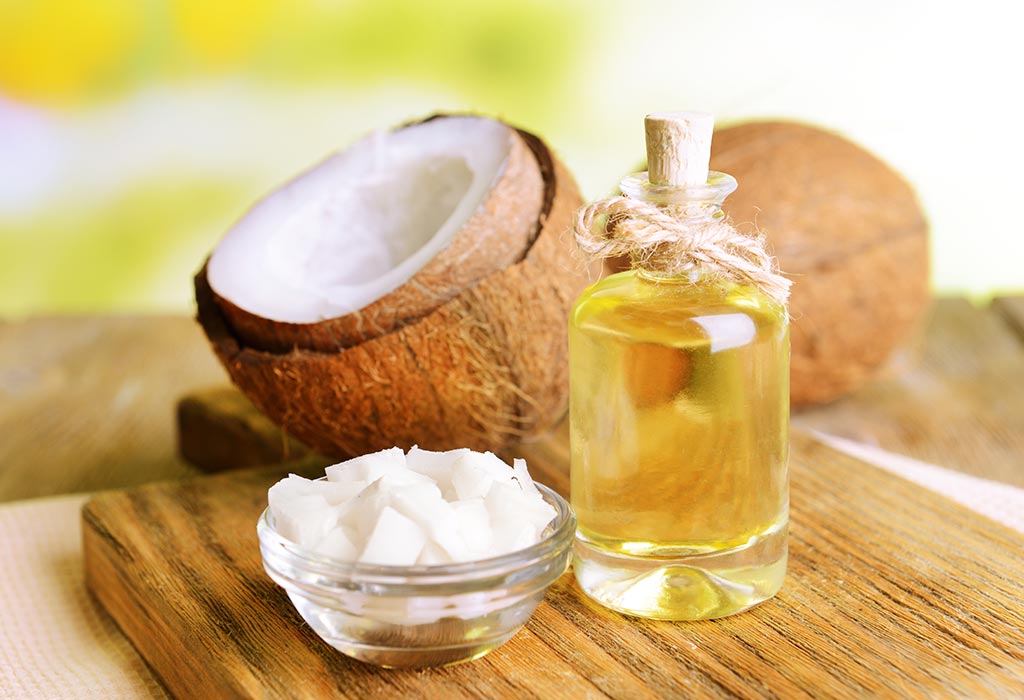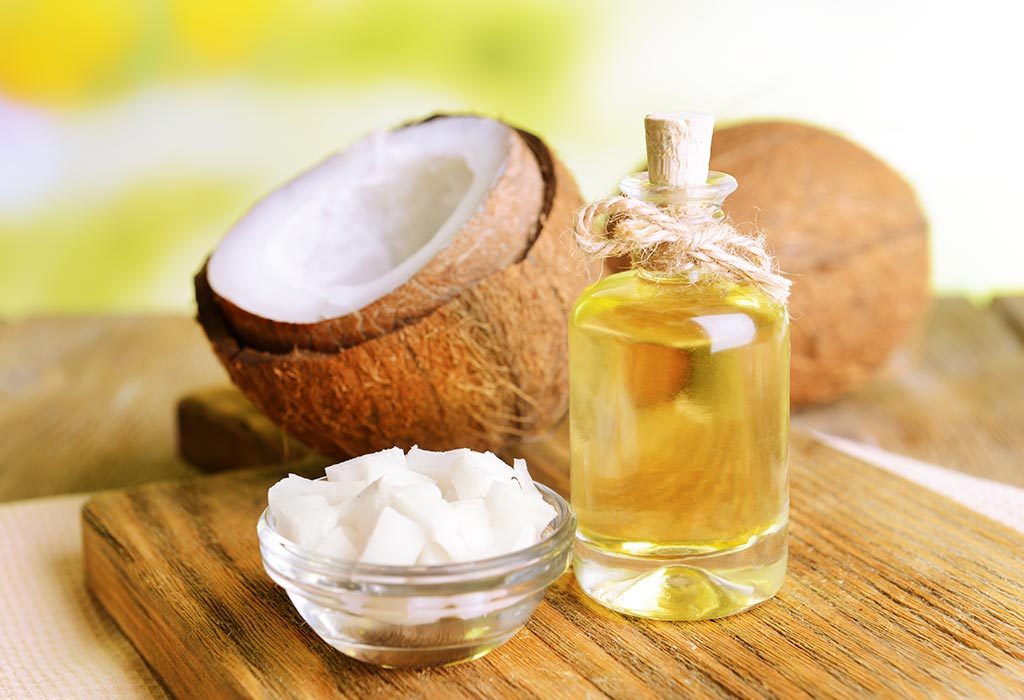 Why This Oil:
It has medium-chain fatty acids and saturated fats which keep your skin hydrated and lock in moisture.
It gets absorbed very quickly, is non-greasy and light.
Coconut oil helps in reducing ageing, fine lines, and wrinkles.
This oil a rich source of Vitamin E and has antioxidants which are beneficial for skin health.
3. Almond Oil
Almond oil is easy on the skin and suitable if your skin is sensitive. This is a pain relief body massage oil and it's neither too heavy nor too light.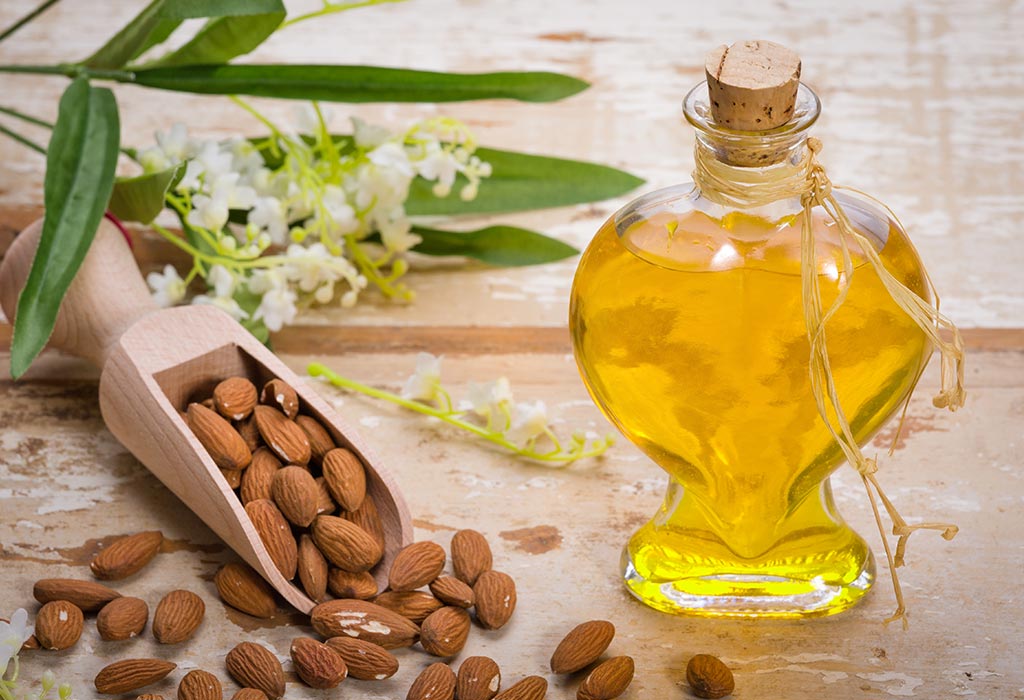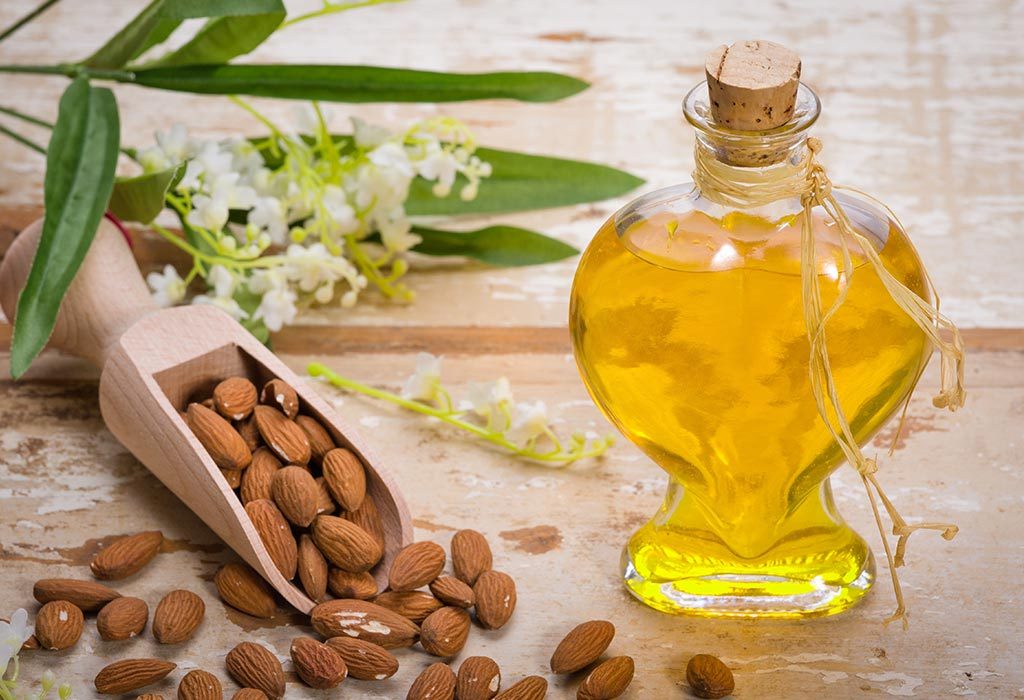 Why This Oil:
It's soothing on the skin, anti-inflammatory, and acts as a moisturizer.
It protects the skin from UV ray exposure. It provides skin-beneficial minerals and nutrients, thus eliminating tan.
Almond oil relaxes the muscles. It relieves pain and soreness too.
4. Grape Seed Oil
Grape seed oil doesn't carry any smell and is very relaxing on the skin. The best part about it is that it adds glow to your skin. It's perfect for various kinds of massages and even has antimicrobial benefits which are a plus.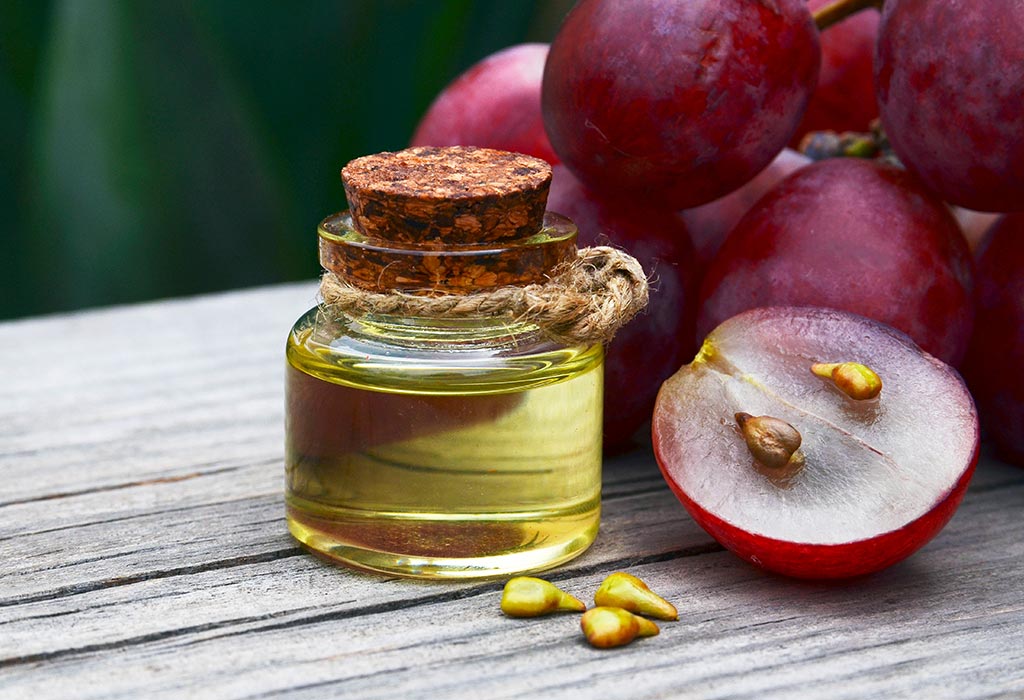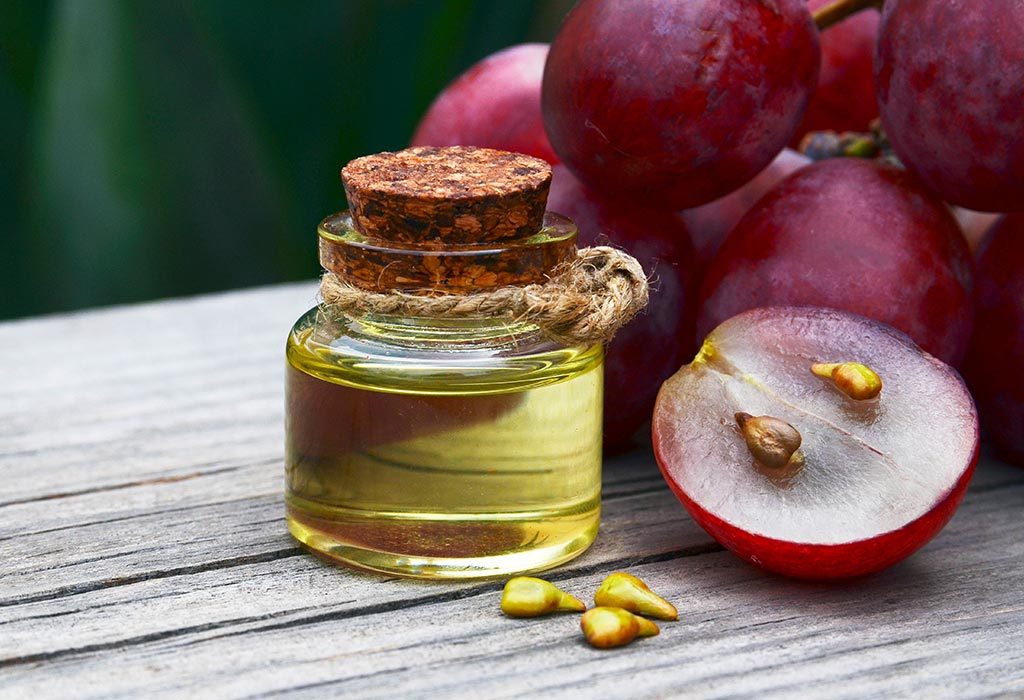 Why This Oil:
It contains a compound known as 'resveratrol' which is known to be anti-inflammatory.
It has ample amounts of Vitamin E, linolenic acid, and phenolic compounds.
Grape seed oil is an excellent carrier oil and pairs perfectly with herbs.
5. Sunflower Oil
Sunflower oil is no stranger in the kitchen but the fun part is that it's also excellent for therapeutic massages. However, the only downside is that it turns rancid fairly quickly which means you should buy it in small quantities. You can extend its shelf life by adding in one or two Vitamin E capsules to it.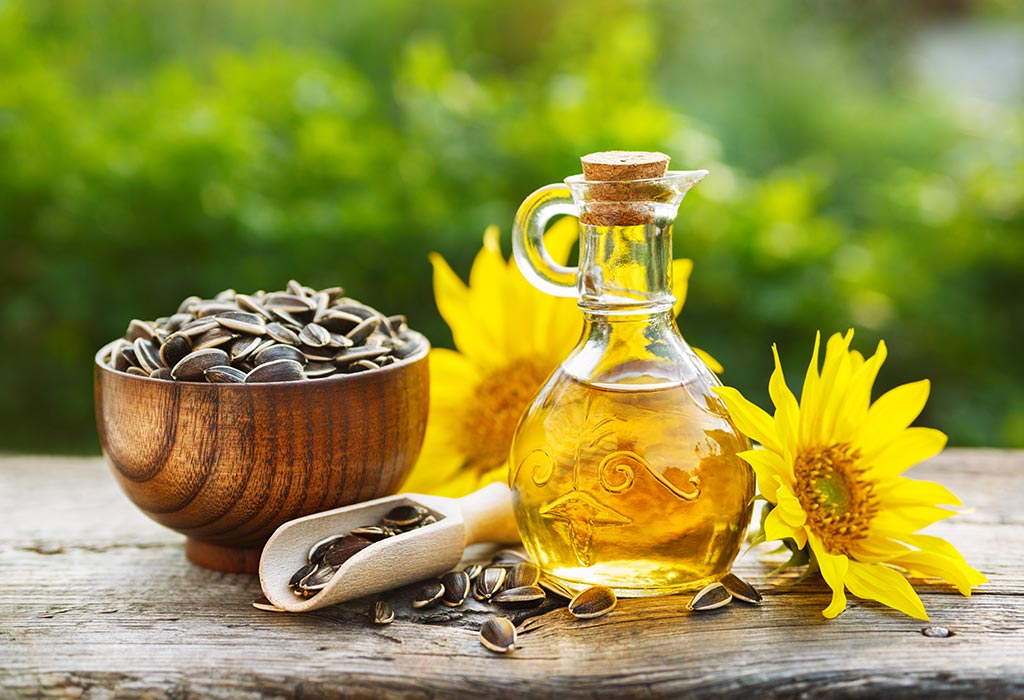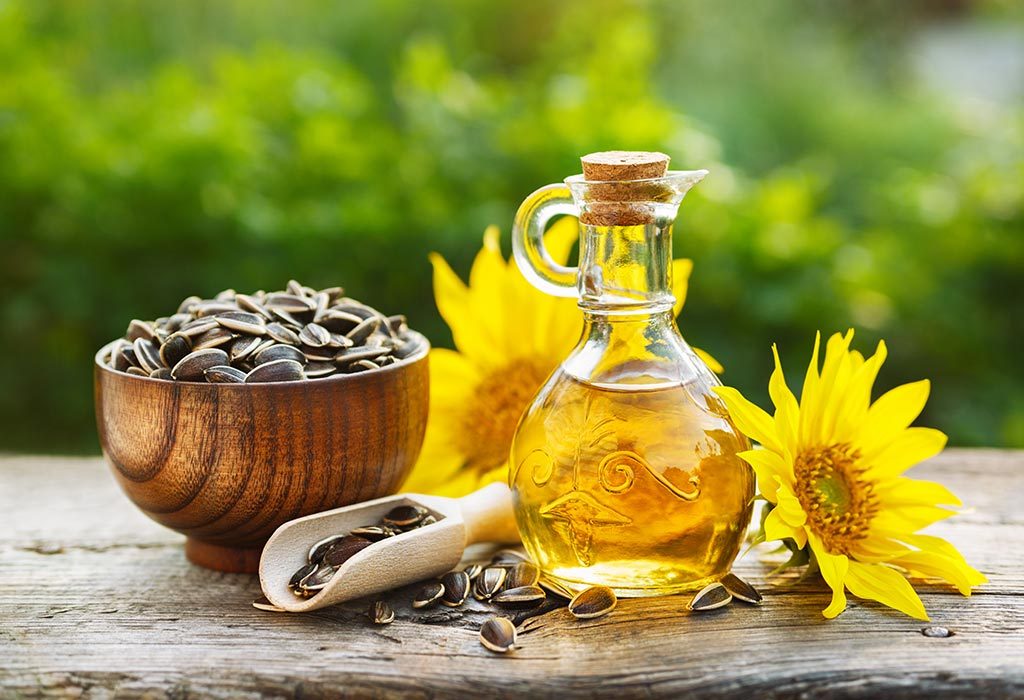 Why This Oil:
It has rapid barrier regenerative properties for your skin which shields it and keeps it protected.
It gives anti-ageing benefits, prevents fine lines and wrinkles, and moisturizes your skin.
Sunflower oil flushes out toxins from your skin and keeps it young by supplying it with high doses of linolenic and oleic acids.
6. Argan Oil
Argan oil is beneficial for therapeutic massages and spas all over the world popularly use it. It's best known for its non-greasiness and keeps the skin wet or moisturized for long. Thus, it's perfect for those with dry skin.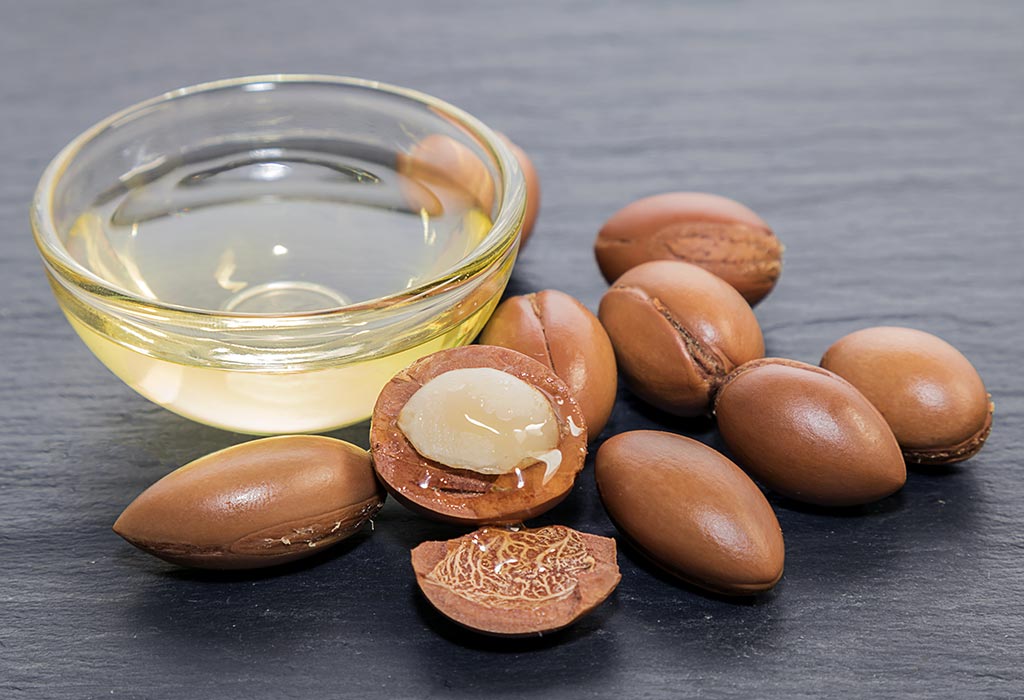 Why This Oil:
It softens your skin and boosts elasticity. Smooth skin also means reduced signs of ageing and no wrinkles.
It hydrates your skin and locks in the moisture content. This prevents drying out and also gives a healthy glow.
When you use argan oil for massage, it loosens up your muscles, relieves soreness, and gets rid of muscle aches and joint pains.
7. Jojoba Oil
Although jojoba oil is a bit on the pricier side as compared to other carrier massage oils, you'll find that the tag is worth it. It absorbs pretty quickly, so you'll have to go for another round of reapplication, especially if you're going to use it for long massages.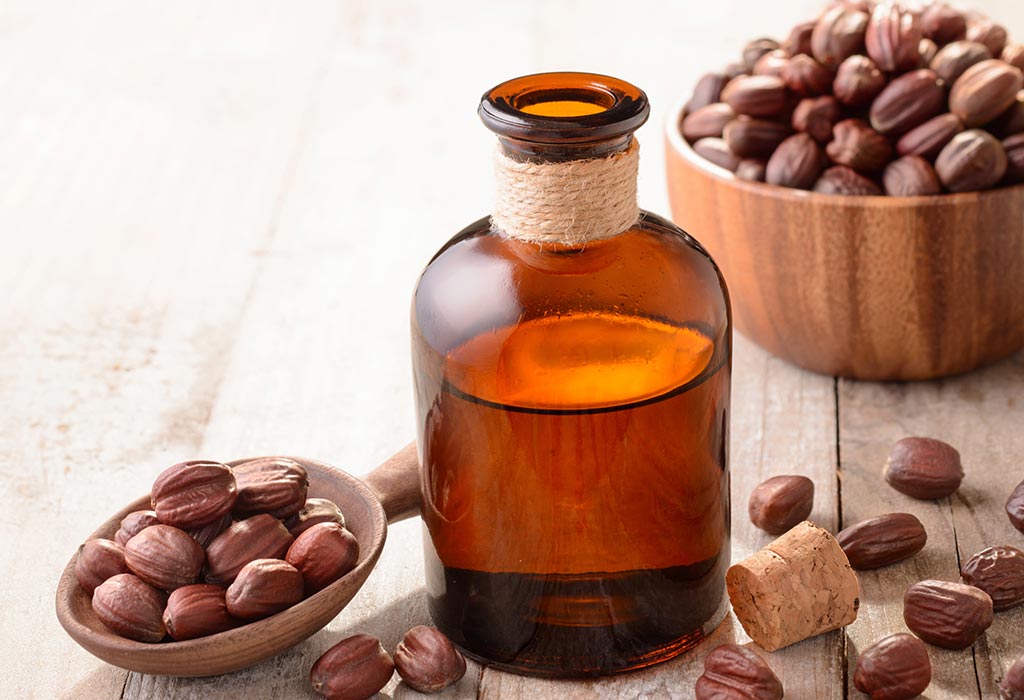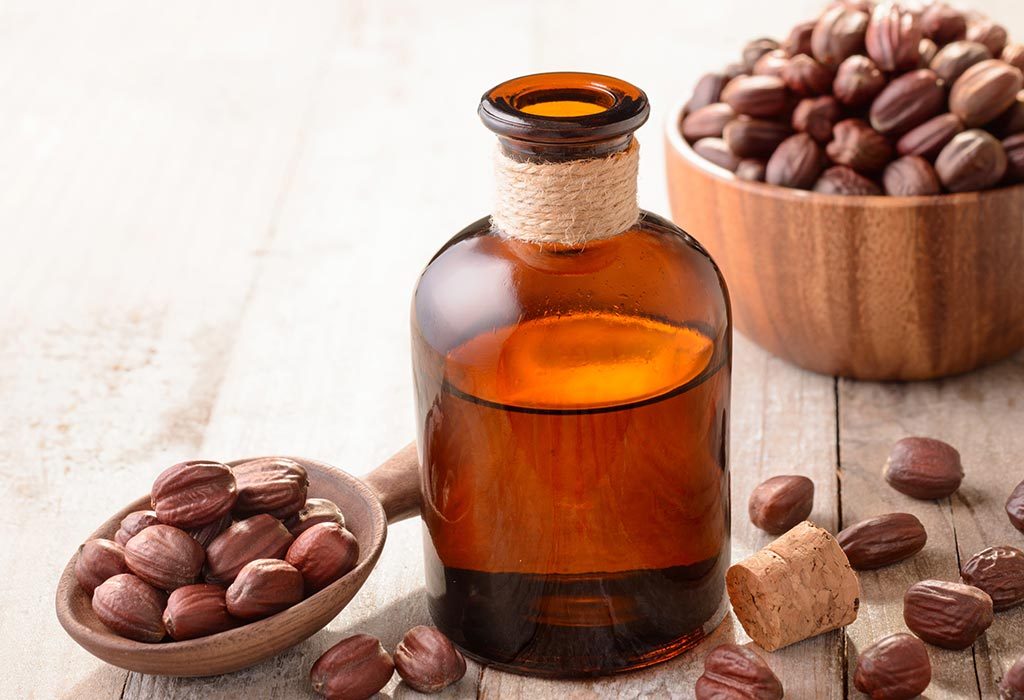 Why This Oil:
It doesn't cause skin irritation and is very helpful for treating acne.
Jojoba oil is an amazing career oil and has no odour to it.
Its long shelf life and antibacterial properties are beneficial for your long-term skin health.
It's not prone to getting rancid quickly, is non-greasy, and doesn't stain the sheets.
8. Peanut Oil
Peanut oil is an easily available oil for massage therapy. It provides a host of health benefits, however, the only downside is that some people are known to be allergic towards it. This is why it's crucial to do an allergen test before using the oil for massage therapy. In addition, it helps to soothe muscle spasms and joint aches which is hugely beneficial.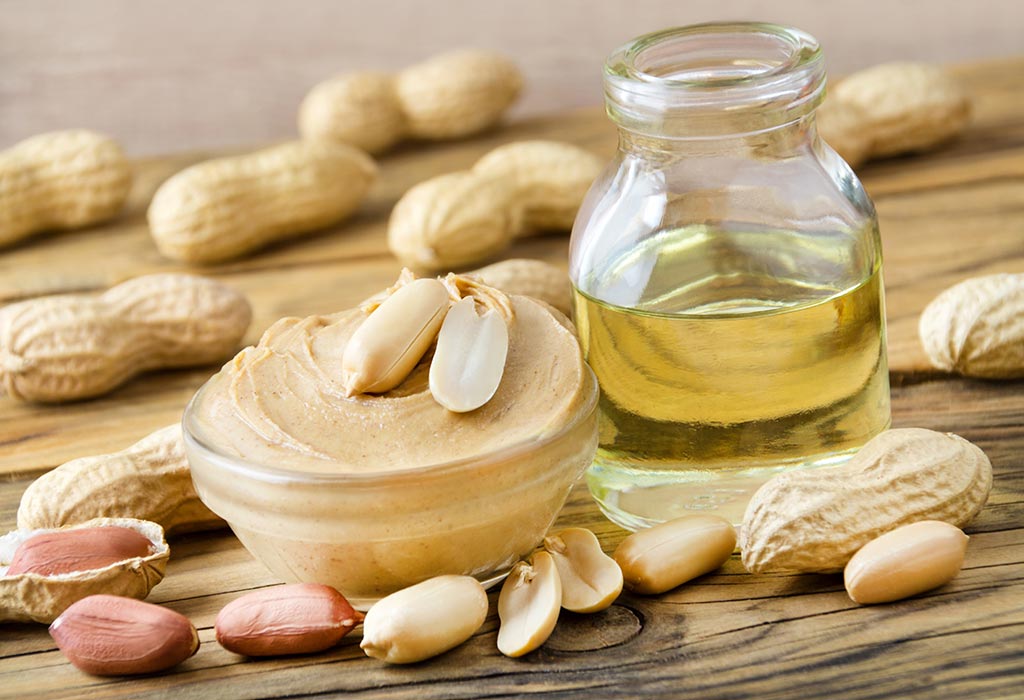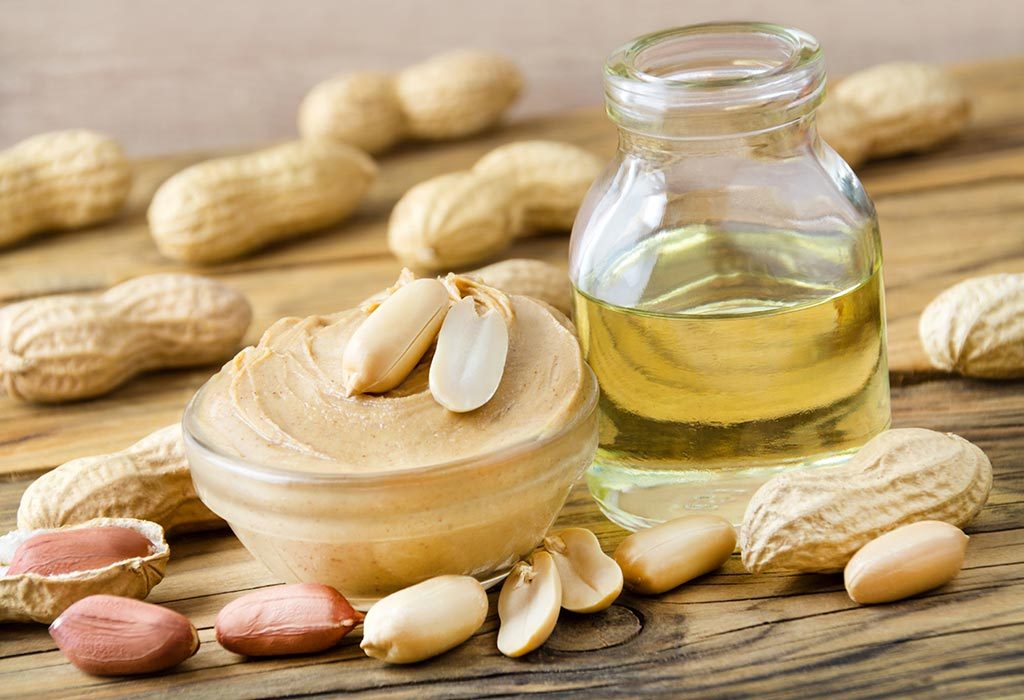 Why This Oil:
It hydrates your skin.
Its wide variety of nutrients and minerals, including Vitamin E content, help to nourish the skin, energise and boost metabolism, and relieve joint pain.
Peanut oil is popularly used in aromatherapy for its pleasant aroma which is nutty and a bit on the mild side.
9. Sesame Oil
Sesame oil has been hailed as one of the best Ayurvedic massage oil for men and women alike according to ancient scriptures. It has antibacterial and anti-inflammatory properties plus it nourishes your skin with high linolenic acid content. You can even use it on your scalp to nourish your locks.
Why This Oil:
Sesame oil is extensively used to relieve joint pains.
Sun damage from UV ray exposure leads to the formation of tan lines, fine lines, wrinkles, and sun spots. When you massage your body with sesame oil, you lower your chances of these things happening to your skin since it protects your body against sun damage and its other harmful effects.
The oil is gently warmed up and combined with various herbs and essential oils. The resulting blend nourishes the skin, detoxifies the organs, and completely rejuvenates it, leaving you feeling refreshed and more youthful.
10. Avocado Oil
Avocado oil is a powerhouse of nutrients and very effective in revitalizing your skin. It locks in moisture, supplies the body with proteins and fats and protects your skin against ageing and other harmful effects. Most important of all, it boosts your collagen production and helps in getting optimal skin elasticity.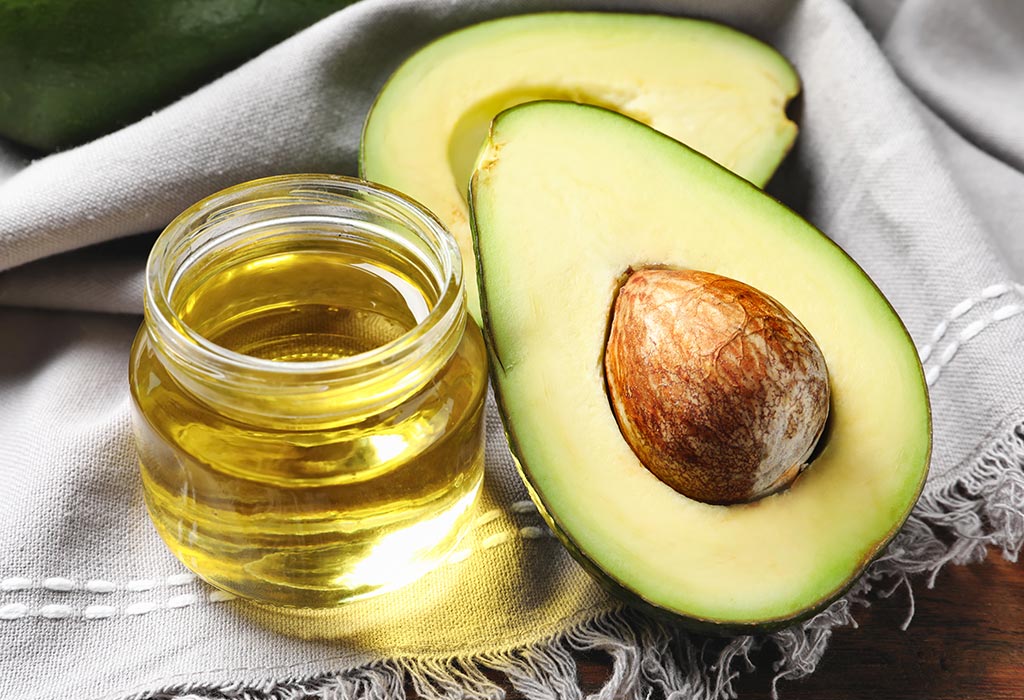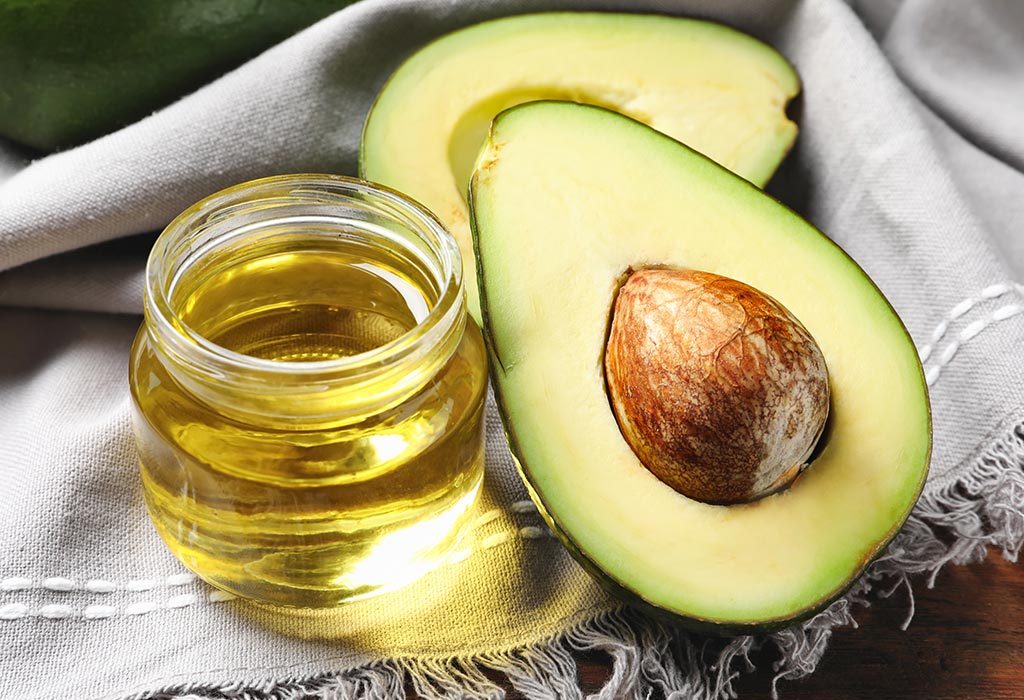 Why This Oil:
It's a powerhouse of various nutrients like linoleic acid, oleic acid, linolenic acid, beta-carotene, Vitamins A, C, D, E, etc.
It increases collagen synthesis which makes you look younger and energetic. Collagen synthesis is also responsible for giving soft and supple skin.
Now that you're aware of the best body massage oils, it's time to start trying them out. Apply these to your skin at the end of a stressful day, and watch how your body responds. You'll be pleasantly surprised.
Also Read:
Best Anti-Aging Essential Oils
How to Maintain Breast Health with Essential Oils
Home Remedies for Skin Allergy and Rashes