10 Eco-Friendly Gift Ideas – It's Time to Go Green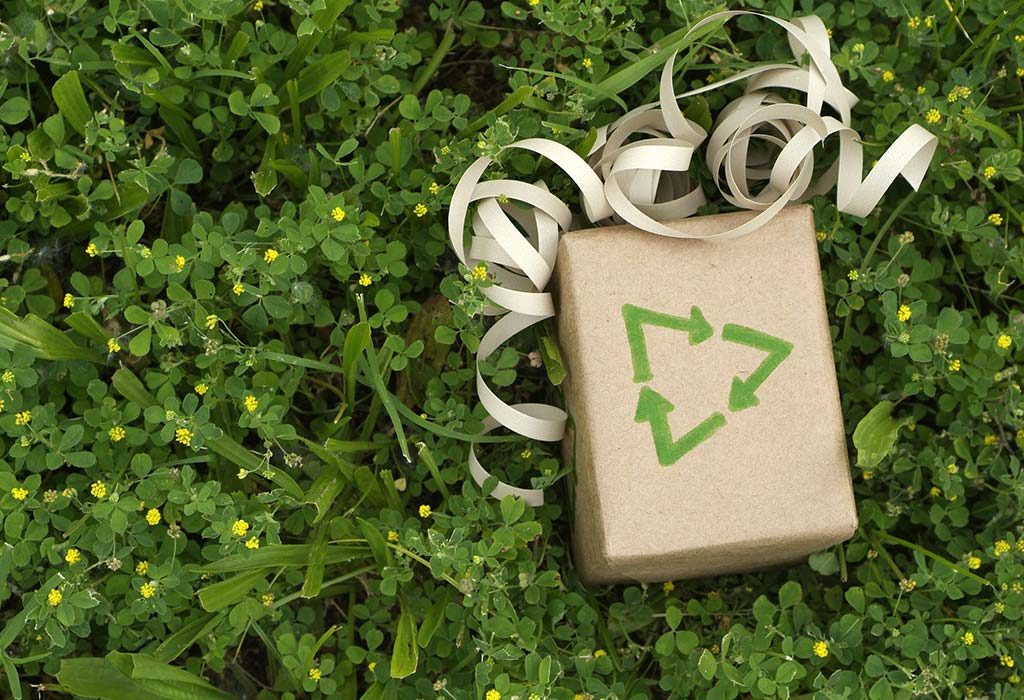 In this Article
Gifts are a medium to express our heartfelt emotions to the people we love. But buying gifts for those whom you love can be a daunting task. Yes, you might know their likes and dislikes, but the wide range of options available out there can still leave you confused. If you are tired of giving the same conventional gifts to your close ones, then try something different (and unique) this time. Your loved ones will be thrilled on receiving them. Ever thought of giving eco-friendly? Think now!
10 Eco-Friendly Gifts for Your Loved Ones
If you know someone who is always trying to minimise the waste, then the eco-friendly gifts are sure to double their joy. Now, take a look at these exciting eco-friendly gifts:
1. Essential Oils
Essential oils make as wonderful eco-friendly gifts. It is one of the best gifts you can give to your loved ones. They are chemical-free and can be used to freshen up your home or to scent your pillows and beddings. Similarly, essential oils also help one relax and beat stress. You may gift a diffuser along with an aromatherapy essential oil.
2. Bamboo Dinnerware
A set of bamboo cutlery would be a perfect gift for someone who likes to buy dinnerware and cutlery sets. Using plastic cutleries or dinnerware can be harmful to our health. Heating food in plastic utensils should also not be consumed. So a set of bamboo cutlery would serve as a great option. And not to mention, bamboo cutlery is stylish and can easily be cleaned.
3. Tickets for a Holiday Trip
We will run out of things but memories will remain forever. So, how about gifting good experiences to someone you love? You can sponsor a holiday trip, and no, it doesn't have to be a fancy place or too expensive. If not a trip, you can also gift tickets to a concert or an event. The receiver will surely love this thoughtful gift.
4. BeesWax Wraps
We all use plastic wraps to cover our leftovers and store them in our refrigerators. But think about it for a moment, is it really eco-friendly? Certainly not! Beeswax wraps are affordable and can be used to store the leftovers. And these wraps are eco-friendly too! A beeswax candle is another smart choice for an eco-friendly gift.
5. Wooden Toys
Are you looking for eco-friendly gifts for your kids? Then how about gifting them wooden toys made out of reclaimed wood? Wooden toys do not contain harmful chemicals and they look classy! There are plenty of options available in the market. So go ahead, and get wooden toys for your little ones.
6. A Pet
Do you have someone in your family who adores cute furballs? If yes, they get them a dog or any animal they like. You can also adopt a rescued animal and gift it to the person who loves animals.
7. Recycled Tote Bags
If you have a friend who loves tote bags, surprise her with a recycled tote bag. Yes, recycled tote bags are in trend now and no doubt, your friend would love to receive one. Plus, tote-bags are eco-friendly too!
8. Homemade Sweets and Snacks
Don't gift store-bought sweets or snacks. Go healthy and gift baked items. You can give them bake cakes or biscuits and gift them. If you despise the idea of giving store-bought goodies, make some at home. You don't have to buy an expensive box of chocolates or sweets for people you love to make them happy. They will love homemade goodies more!
9. Plant Saplings
It's time to bring change and make your surroundings green. If you know someone who has a green thumb, gift them plant saplings. Plant lovers will appreciate your thoughtfulness. Plant saplings are one of the best eco-friendly gifts.
10. DIY Gifts
Looking for a unique eco-friendly gift for your loved ones, but can't find one? Well, then it's time to take things into your own hands and create your own eco-friendly gifts. And making eco-friendly gifts is not a problem as you will find raw and organic materials available in the market. If you want to gift homemade beauty products, you can try making non-toxic body butter, brown sugar body scrub, detoxifying activated charcoal soap, dream catcher, bracelets and so on. These gifts are loved by all!
Eco-friendly gifts will bring a smile on the face of the person who is receiving them. And such gifts will also help you feel a sense of accomplishment for being environmentally responsible. Besides, expensive gifts don't mean that you care more for someone, but the efforts one makes to come up with a gift is what makes it all the more worthwhile.
Also Read:
Best Gift Ideas for Housewarming Ceremony
Amazing Gift Ideas to Say Good Luck