10 Best and Effective Herbs for Diabetes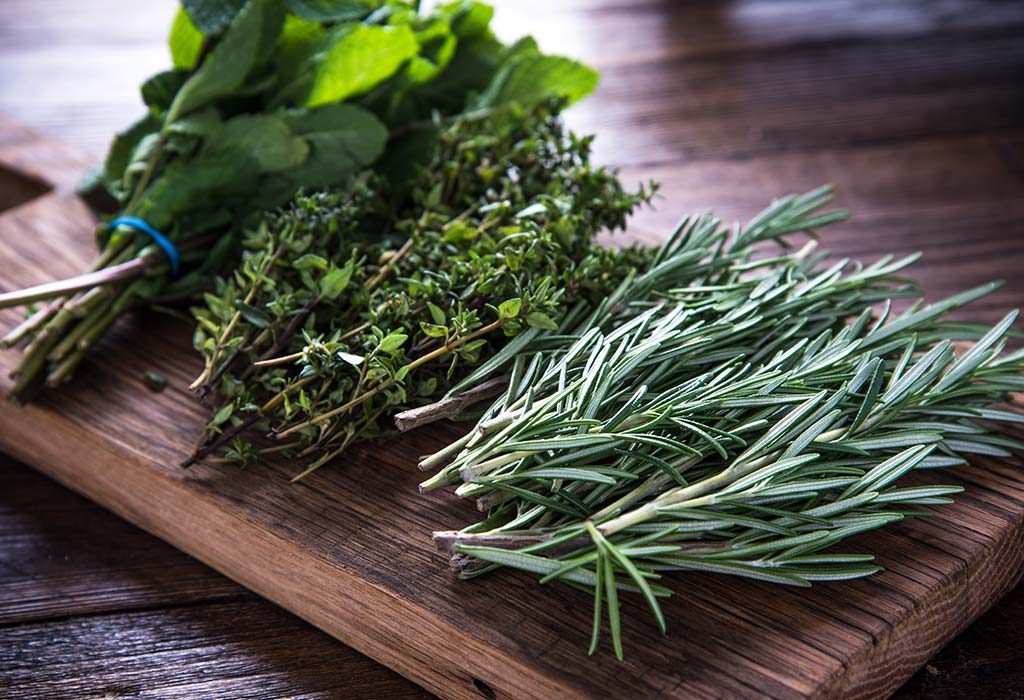 In this Article
The diabetes epidemic seems to be on the rise in recent times. Diabetes is a disorder which affects the insulin and blood sugar levels in the body. Dietary changes and exercise can help regulate the blood sugar levels. However, in most cases, people have to turn to medication for respite which entails experiencing several side effects. Managing the lasting consequences of diabetes and its medicines can at times become a greater challenge than handling the disease itself. Therefore, people are exploring alternative medicines in the form of herbs or plant medicines to fight their battle against diabetes.
10 Herbs That Help Control Diabetes
Diabetes is mainly of two types. One is Type 1 diabetes wherein the pancreas do not produce any insulin. The other is Type 2 diabetes wherein the body is unable to produce sufficient insulin or produces it which the body is incapable of using it. Valuable herbs can be combined with traditional methods to bring relief from various diabetes symptoms. They can be put to use to manage blood sugar levels and improve insulin function. Some of the Indian herbs for diabetes treatment are:
1. Aloe Vera
This magical herb is commonly used as a natural cure for different ailments.
How to Use
You can either consume aloe vera juice or extract which is easily available in shops, or take aloe vera capsules. You can even prepare its juice at home.
For making aloe vera juice, peel about 4 inches of aloe vera leaf and extract its gel.
Add little water, lemon juice and blend it well.
Dosage
300 mg of aloe vera capsules per day
Store-bought aloe vera juice or extract: follow directions on the bottle
100 gm of homemade aloe vera juice
When to Consume
Drink aloe vera juice preferably in the morning. If taking in capsule form, have it before lunch.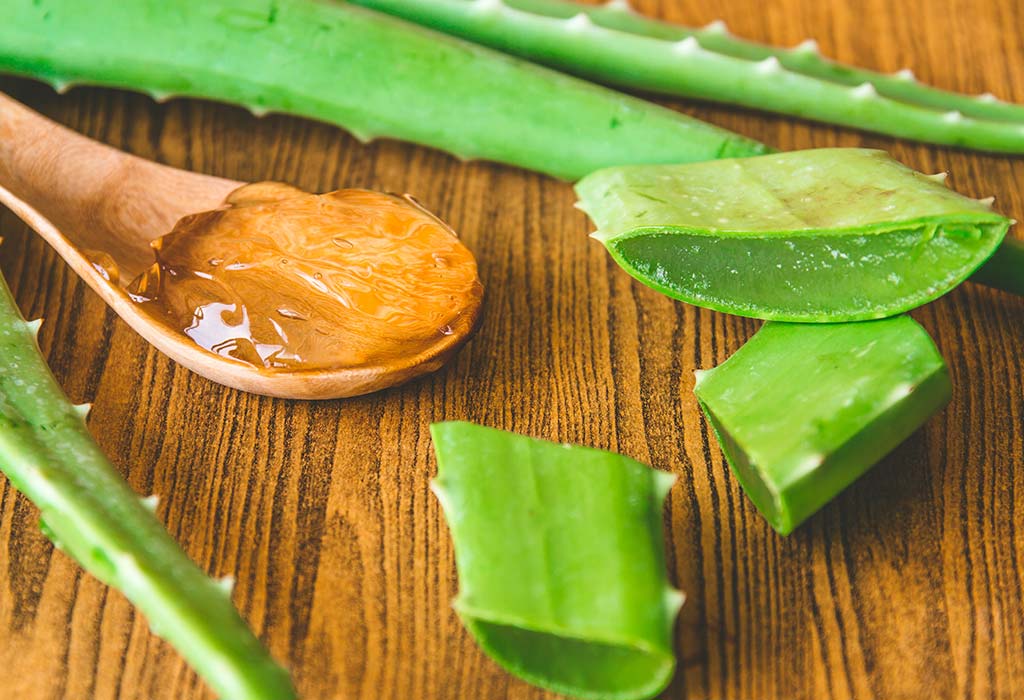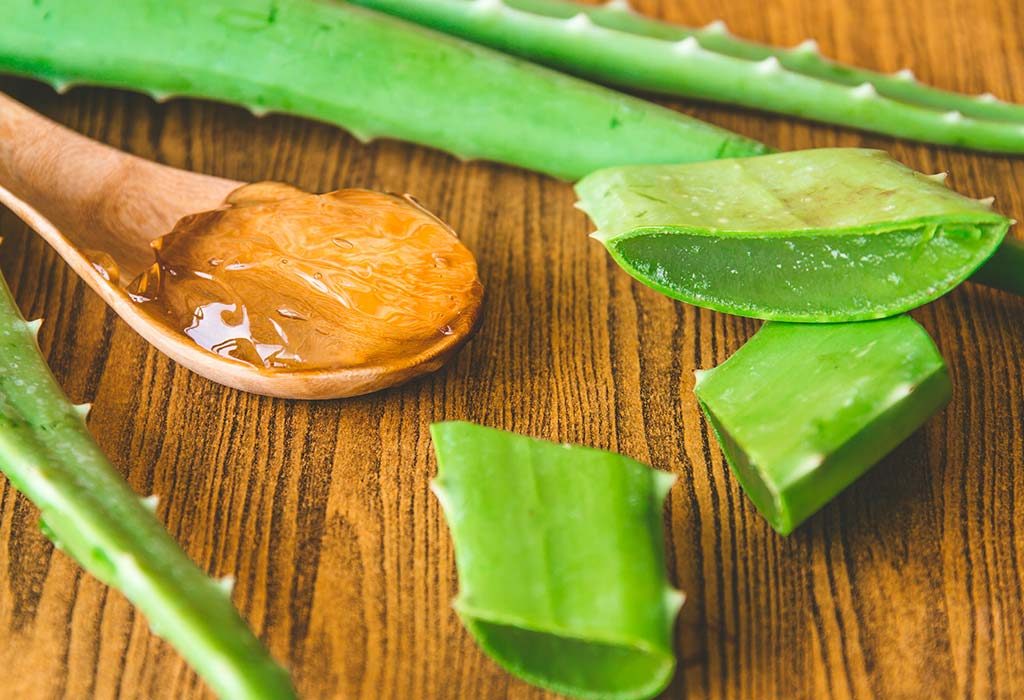 2. Gymnema Sylvestre
This incredible herb is known to possess anti-diabetic abilities. The woody shrub is known as the "destroyer of sugar" in ancient Indian texts. It can inhibit sugar absorption by the body and restrict sugar cravings. It can be used as a supplement with other diabetes medicines to reduce blood sugar.
How to Use
You can take it in its powdered form or go in for capsules. Mix the powder in a cup of warm water and drink it. You can also make tea by soaking its leaves in hot water for about 10 minutes.
Dosage
Powder: a teaspoon
Capsule: 100 mg
Leaves: a teaspoon
When to Consume
It may be beneficial to have Gymnema Sylvestre during early morning time or approximately 20 to 25 minutes before meals.
3. Ginseng
The herb ginseng has been studied for its positive role in diabetes therapy. It contains compounds called ginsenosides which can lower oxidative inflammation, thus playing a significant role in limiting the development of diabetes.
How to Use
You can have the powder form of ginseng by mixing it in warm water. You can also boil the ginseng root in some water after chopping it for about 6 to 8 minutes and drink this solution.
Dosage
Root: 6 to 7 slices or 2 to 3 grams
Powder: a teaspoon
When to Consume
It is advisable to consume ginseng early in the morning and a few hours before dinner.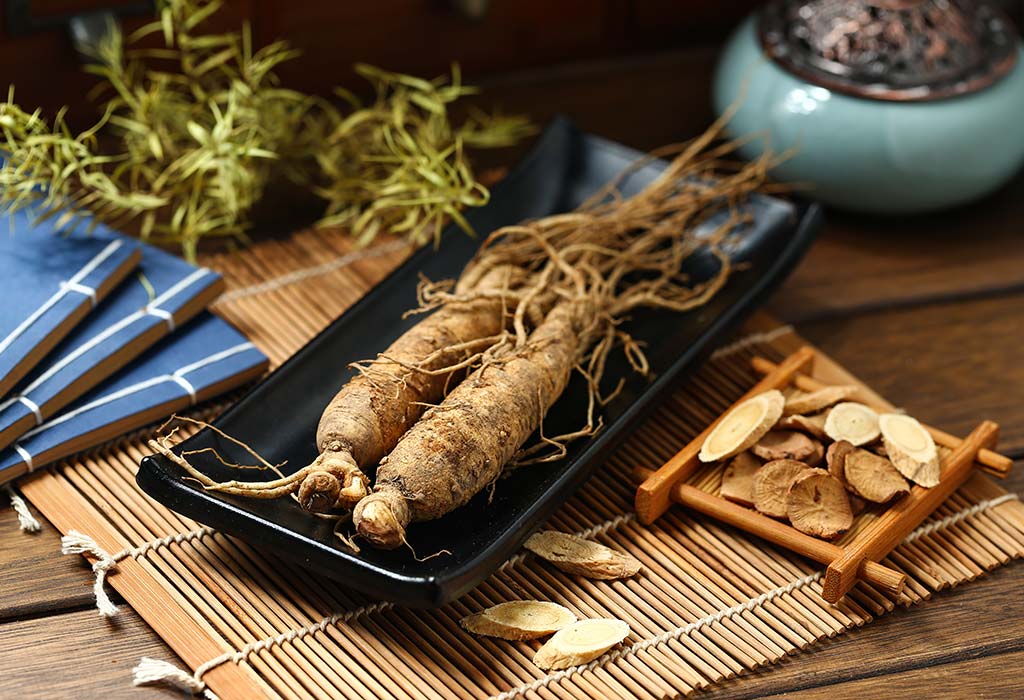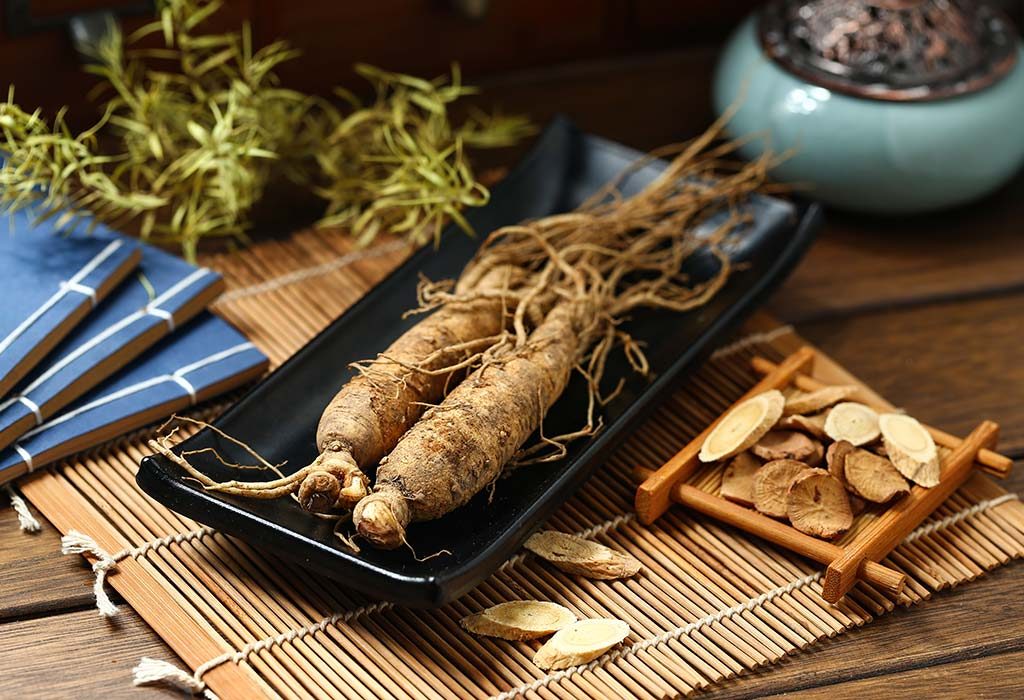 4. Bilberry
Bilberry or Vaccinium Myrtillus, a dark blue fruit has a compound called anthocyanosides which can offer protection against retinal damage and lessen blood glucose levels. However, if you are already on medication for lowering blood sugar, take adequate precautions while taking bilberry supplements for it can cause the blood sugar levels to drop too low.
How to Use
Bilberry fruit and leaves can be utilised to prepare teas. Bilberry extracts are also available along with bilberry capsules which should be homogeneous to comprise 25 per cent anthocyanins.
Dosage
Extract: 80 to 120 mg with 25 per cent anthocyanins
When to Consume
You can consume bilberry extract twice a day an hour before meals.
5. Sage
Sage, a medicinal herb has long been used to treat many ailments as it has various antioxidant and anti-inflammatory compounds. Sage has shown to have a positive effect on glucose levels, particularly in individuals with type 2 diabetes.
How to Use
You can consume sage by making tea with its leaves. Boil 2 to 3 sage leaves in some water for about 5 minutes. Strain and drink this mixture. You can chew the leaves or include them in your dishes. You can consider taking sage leaf extracts as well.
Dosage
Tea: two cups per day
Dried leaves: half a teaspoon
Leaves: 5 to 6 grams per day
When to Consume
Chew sage leaves on an empty stomach first thing in the morning, or have them with your lunch and dinner. Drink sage tea twice – once in the morning and then in the evening.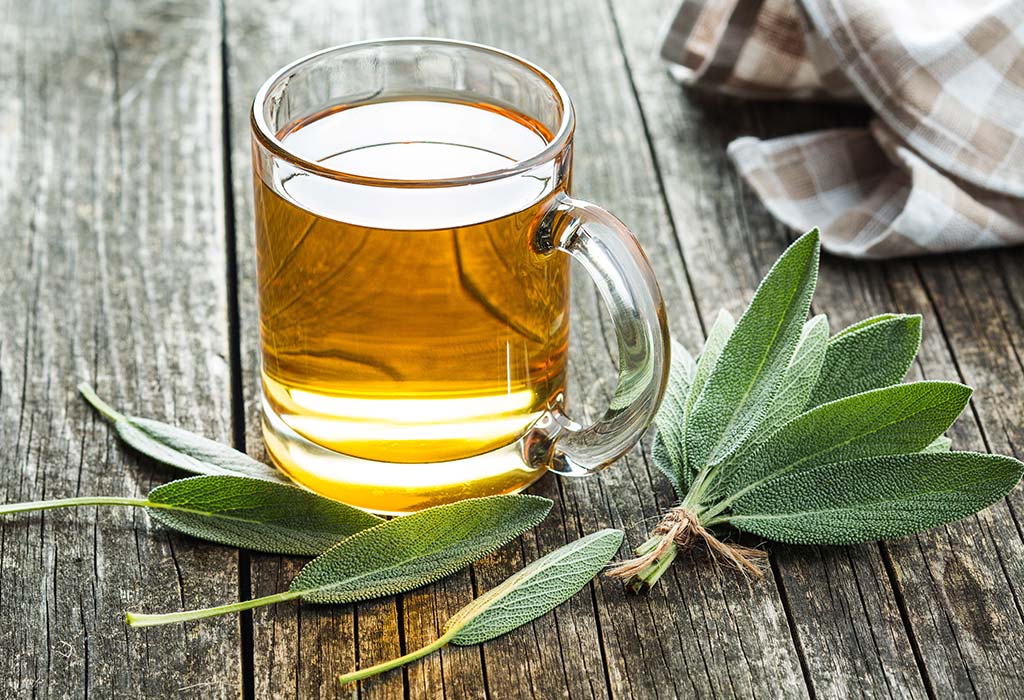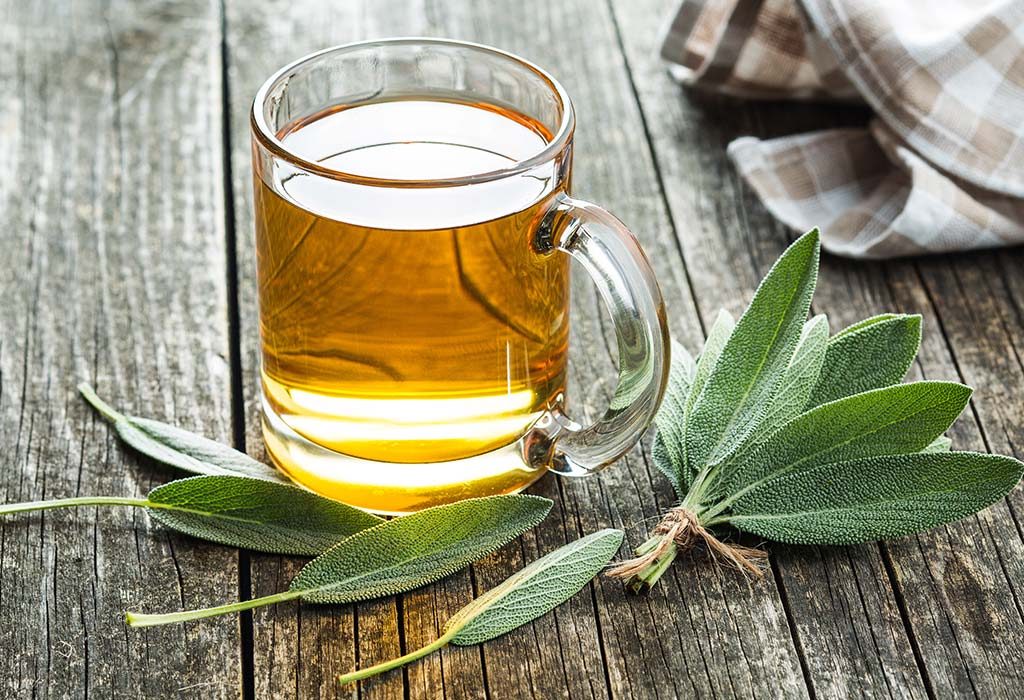 6. Oregano
Oregano can figure as one of the remedial herbs for diabetes type 2 as it is believed to own diabetes-fighting compounds. It can interfere with the progression of the diabetes-related enzymes due to its high content of flavonoids and polyphenols, thus making a difference in monitoring diabetes.
How to Use
You can use commercial extracts of oregano in your food. Fresh herbs may be used to make tea. Simply add some fresh oregano to a mug of boiled water. Allow it to steep for a few minutes, strain and drink it. You can also chew the leaves or take oregano capsules.
Dosage
Oregano capsules: 600 mg every day
Dried oregano leaves: a teaspoon
Fresh Oregano leaves: 4 to 5 leaves
When to Consume
It may be best to chew fresh oregano leaves or drink oregano tea first thing in the morning. You can sprinkle dried oregano on your dishes for your meals.
7. Turmeric
The active ingredient in turmeric called curcumin can provide an apt intervention for the occurrence of diabetes. The wonder spice can neutralise elevated blood sugar, improve beta cell function and fatty acid oxidation, thereby offering significant promise in combating the disease.
How to Use
You can mix dried and fresh turmeric into all kinds of food. You can powder fresh turmeric root to consume it. Curcumin supplements are also available.
Dosage
Capsule: 500 mg
Powder: one to two teaspoons
Tumeric root: half an inch
Turmeric root paste: one or two teaspoons
When to Consume
You can use turmeric powder while cooking food or blend it in smoothies. You can take capsules twice a day before your meals.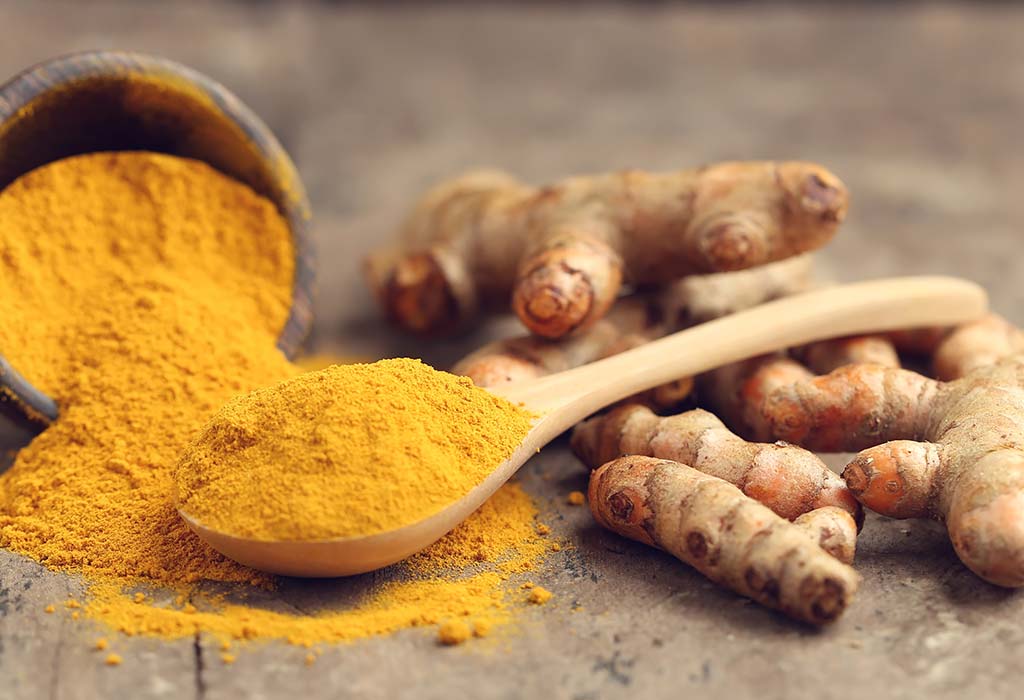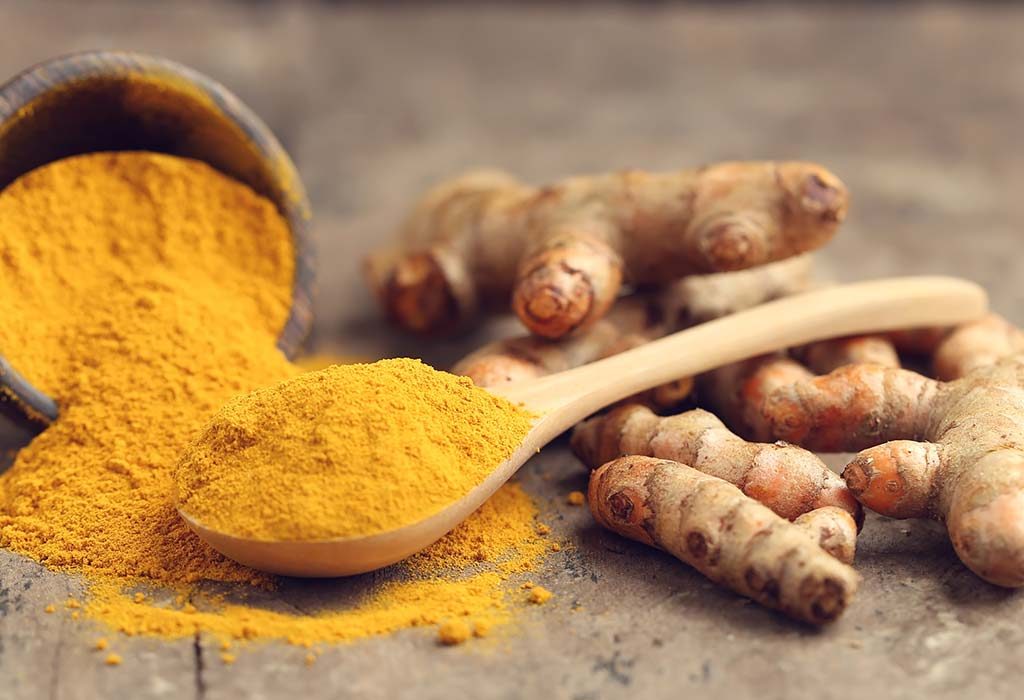 8. Ginger
This popular herb is widely used for its intense flavour and aroma. It has antioxidant and anti-inflammatory properties which present possible health benefits for many conditions. The worthy herb has the potential to arrest diabetes complications owing to its lipid-reducing abilities.
How to Use
You can eat raw ginger in its whole form or as a powder. You can also enjoy a steaming mug of ginger tea. It can feature in your baked goods or other dishes.
Dosage
Ginger powder: a teaspoon
Ginger root: one or two inches
Ginger juice: a tablespoon
When to Consume
You can start your day with drinking ginger tea. You can have it with your lunch. Try and refrain from having ginger after 7 pm.
9. Fenugreek
Fenugreek seeds being rich in minerals, vitamins, calcium, iron and proteins can be a worthy for controlling diabetes type 1. It can assist the body in the way it absorbs sugar and releases insulin. The seeds have a high content of dietary soluble fibre which can prove meritorious in decreasing blood sugar in diabetic people.
How to Use
The ideal way to use fenugreek seeds is by soaking them in water overnight and drinking it the next morning. You can dry roast the seeds and add them in food preparations. You can also sprout the seeds and use them in salads. Fenugreek leaves can be used to make vegetable dishes.
Dosage
Powder: a teaspoon
Seeds: two teaspoons
Leaves: 200 grams
When to Consume
Consume fenugreek infused water on an empty stomach early in the morning. You can have fenugreek leaves in your meals.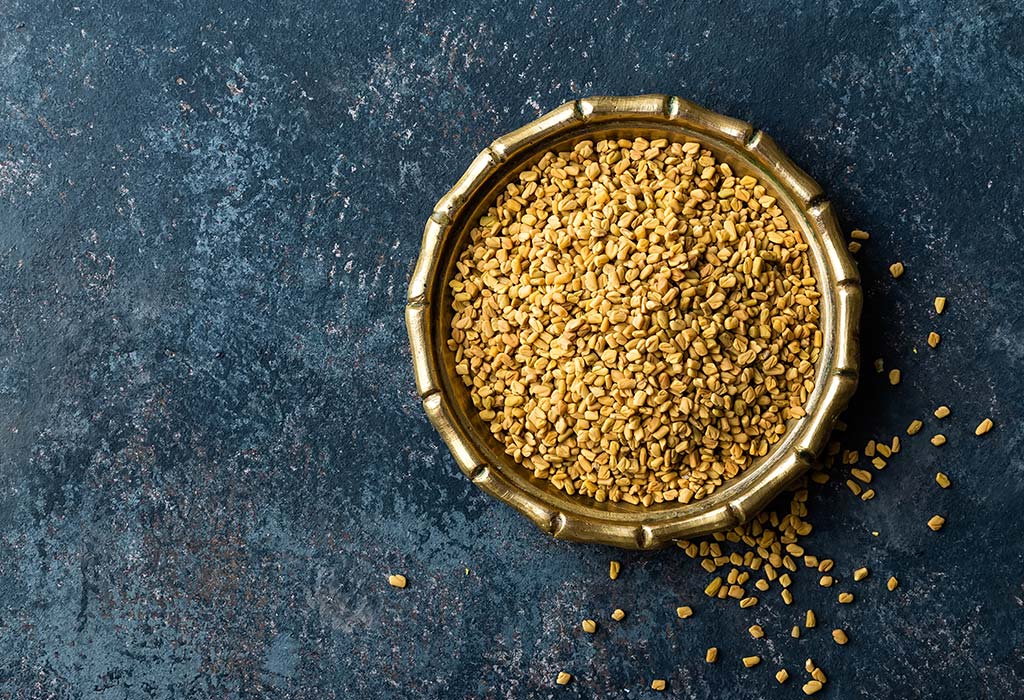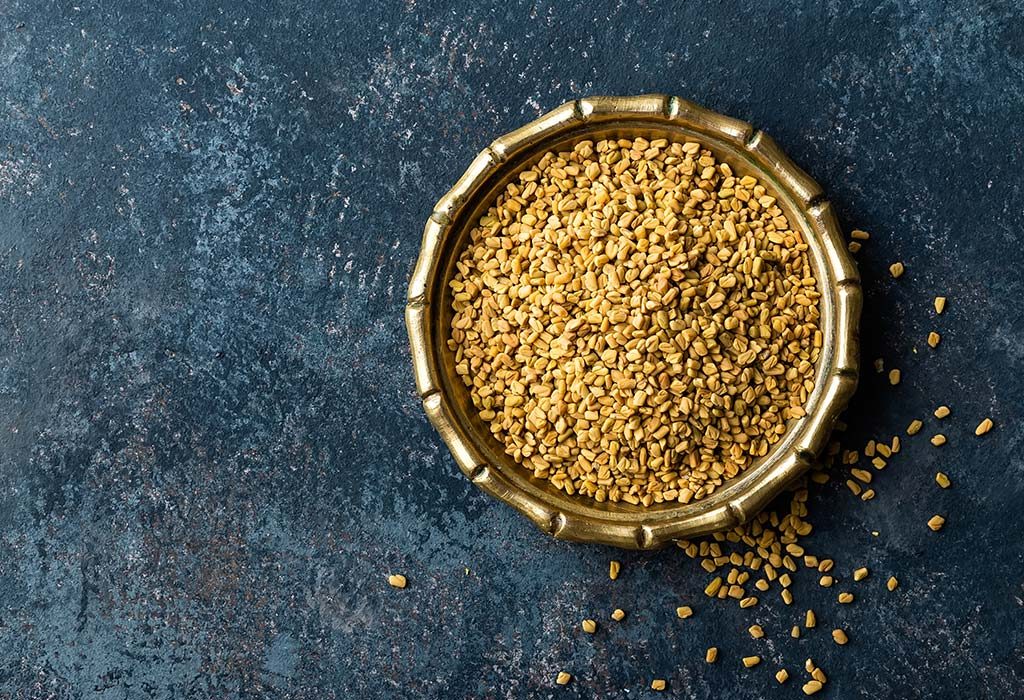 10. Clove
Cloves, the warming spice, have a variety of medicinal qualities. Many healing concoctions in Ayurveda use clove as its chief ingredient. The amazing spice can also help stabilise blood sugar levels.
How to Use
You can use clove while making curries or pulav. You can use it in its whole form or grind it to make powder. It can be used to make diabetes herbal tea. Coarsely grind the cloves and add them to a mug of boiling water. Let it boil for about 10 minutes. Strain the liquid and drink it warm.
Dosage
Clove powder: half a teaspoon
Whole Clove: two for chewing, 6 to 7 in food dishes
When to Consume
You can drink clove permeated water early in the morning. You can add whole or powdered cloves for your meals.
Precautions to Consider
Certain precautions that you may like to take note of are:
Consult your doctor before you begin relying on herbs for treating your condition.
Some herbs can hinder other medicines. Enlist your doctor's help to find out the best way to balance their use with your other medicines.
Ensure that you use good quality, pure and organic herbs.
It is not advisable to replace medications with herbs.
Herbs can be a worthwhile addition to your care agenda for tackling diabetes. Their sensible use produces no side effects and can aid in promoting better health.
Best Tips to Reduce Your Chubby Cheeks
How to Reduce Sensitivity Pain Naturally
Effective Ways to Stop Burping Naturally