10 Benefits of Oiling Hair – Here's Why You Should Oil Your Hair Regularly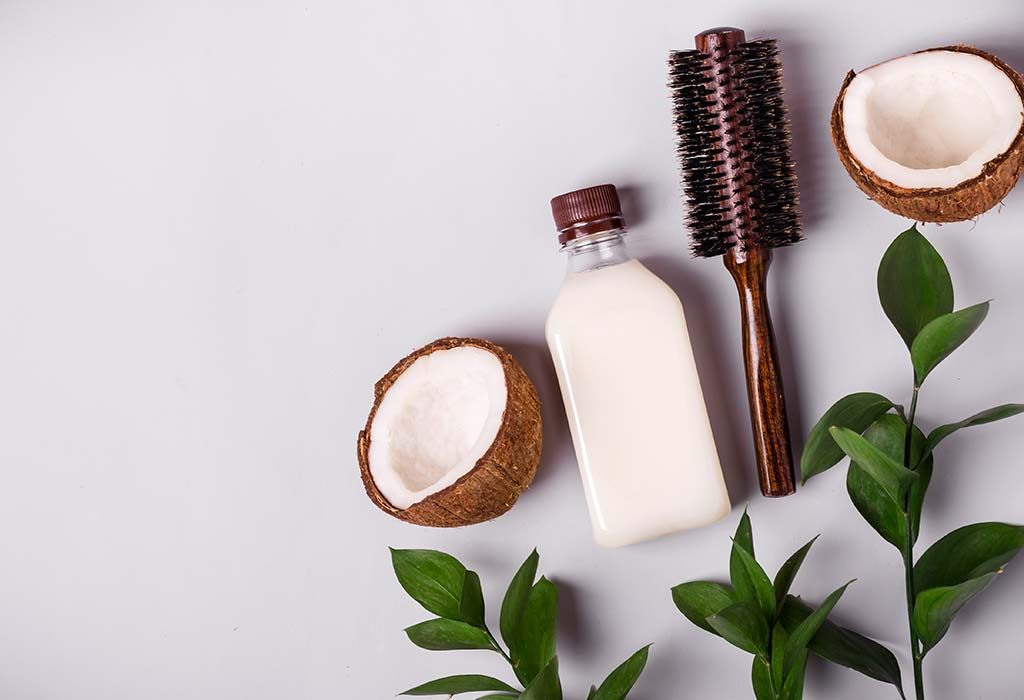 Hair care is a tricky affair. Several commercial products are supposed to help but they just don't. This is because some of these products are only performing bits and pieces of what your hair actually needs. One addition to your routine to help hair health is oiling it. Apart from providing your hair with a source of hydration, oil can also provide the minerals and vitamins required to keeping it healthy.
10 Advantages of Oiling Your Hair That You Might Not Know About
While adding oil to your hair maintenance routine is beneficial, it is important to know why. Here are 10 major benefits to oiling your hair.
1. Helps Soften Curls
Curly hair dries much faster than regular hair. When it does dry, it becomes frizzy and hard to manage. Regularly oiling your hair with almond oil, olive oil, or coconut oil can help manage the frizz and give you soft, buoyant curls.
2. Hydrates the Hair
Hair tends to lose hydration due to the exposure it has to the elements, dry hair can lead to extensive hair fall. One of the most potent ways to avoid this is by applying oil on your hair the night before and showering the next day. Doing this three nights a week with coconut oil or olive oil is recommended.
3. Nourishes Your Hair
One of the main daily oiling hair benefits is that different oils possess minerals and vitamins essential to hair health. Almond oil has Vitamins B, K and E, Olive oil has Vitamins B12, B6, B3 and Vitamin K as well as Vitamin E. These are all essential to hair maintenance because of the deterioration your hair faces when it is exposed to the elements.
4. Prevents Hair Fall
A hair oil massage once a week is extremely important to your hair health. This is because hair oil massage benefits include exfoliation of the scalp, cleaning of dead skin and nourishing and revitalizing fine hair. All this helps prevent hair fall.
5. Helps Improve Hair Growth
Coconut oil is used in Thailand, Indonesia, Hawaii, New Zealand and Brazil for hair growth. Almond oil is commonly used in Europe, the United States of America and Japan for the same. Wherever you go, oiling for hair growth is considered a sure-fire thing.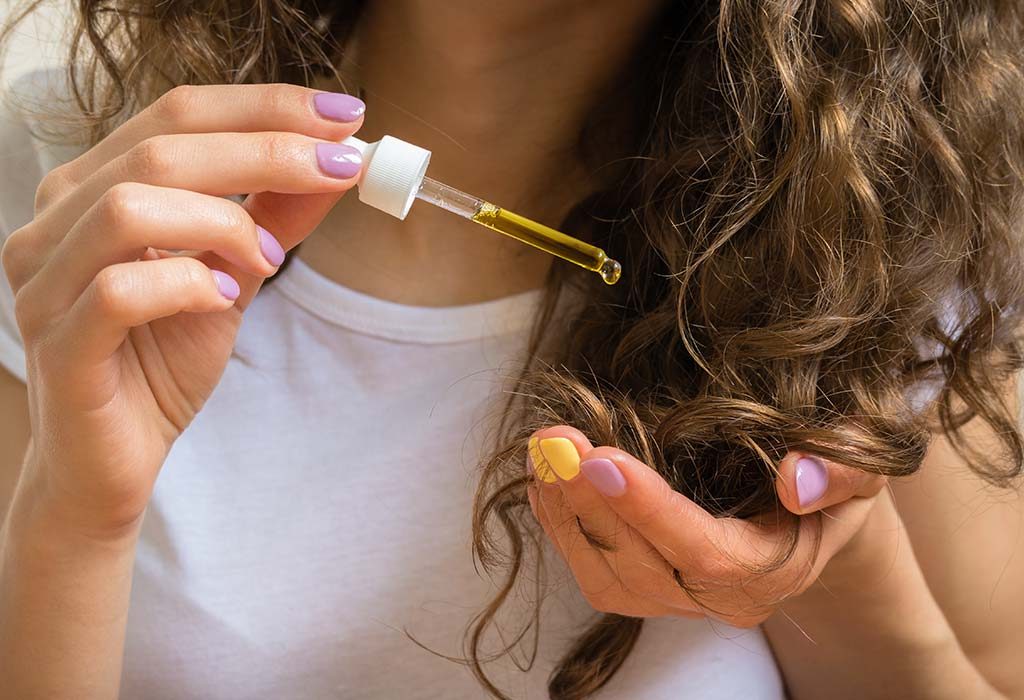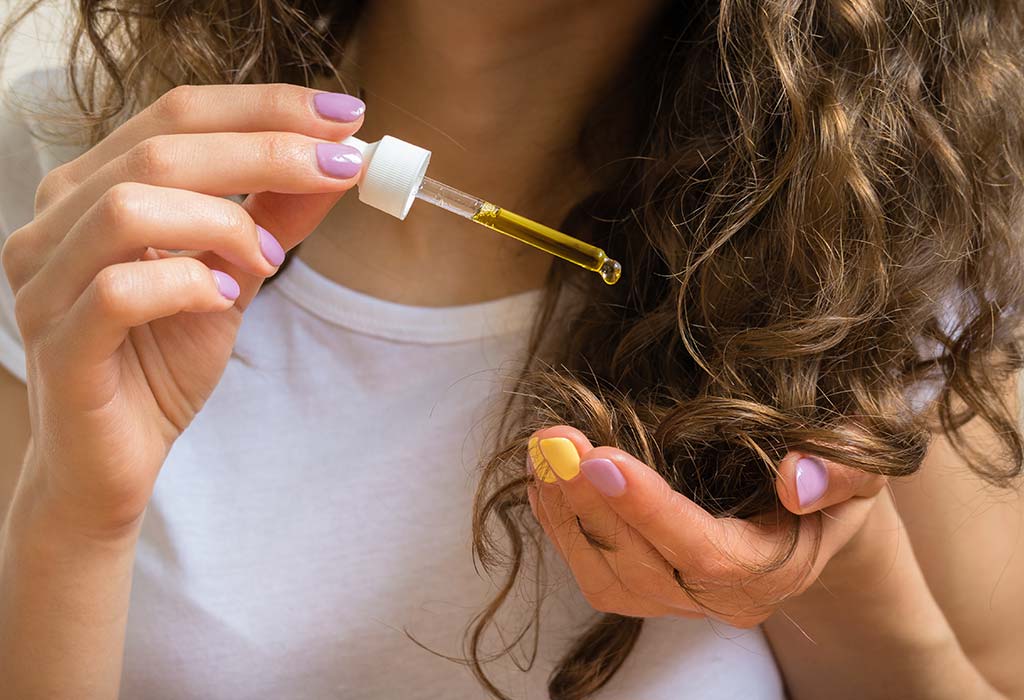 6. Reduces Risk of Lice
Lice are attracted to a dry flaky scalp. They are also attracted to the bacteria caused due to the dead skin on your scalp. Different oils prevent the dryness and also remove dead skin and exfoliate the skin. Some hair oils like olive oil have anti-bacterial properties too, and a combination of these factors help prevent hair lice.
7. Prevents Dandruff
Like with lice, dandruff is attracted to an overtly dry and sweaty scalp, this can be difficult because dust and pollution can cause the dryness. Applying castor oil three nights a week overnight can help prevent dead skin cell build-up which is another reason for dandruff.
8. Strengthens Roots
By applying hair oil on your scalp regularly, it exfoliates the skin and removes harmful toxins from your hair. This clears hair follicles of harmful bacteria and strengthens your roots immensely. Additionally, applying hair oil also replenishes lost minerals and vitamins to your hair and scalp which also strengthens roots.
9. Prevents Bacterial Infections
Most hair oils have anti-bacterial properties; these oils when applied on the scalp can help prevent dangerous bacterial infections caused by exposure to the elements. Another cause of bacterial infections is residual bacteria from dead skin and hair, and hair oils help remove this from your scalp.
10. Prevents Anti-fungal Infections
Like with anti-bacterial properties, most oils have anti-fungal properties. These properties keep fungus growth away and keep fungal infections at bay. It is important to remember that fungal infections grow due to excess moisture, oiling and shampooing regularly can help balance the moisture levels on your scalp and hair.
Oiling Tips to Help You Maximise the Benefits
Just applying the oil and washing it off doesn't help much. These tips can help you maximise the benefits of your hair oil.
When oiling your hair, massage the oil deep into the scalp for at least 10-15 minutes.
Use different hair oils during the week, this will help balance the benefits out and prevent over exposure of one oil.
Let the oil rest in your hair for at least 30-45 minutes before washing off.
Uses SLS free shampoos and conditioners.
Try hair masks at least once a week while oiling your hair.
Avoid washing your hair with hot water.
Let the oil rest in your hair for an entire night once a week.
Don't condition your hair if you oil your hair regularly.
If you have coloured hair, use olive oil to treat the damage and use colour-friendly shampoos.
Curly hair needs frequent oiling, oily hair needs less. Figure out your hair type and plan your routine according to your hair's requirements.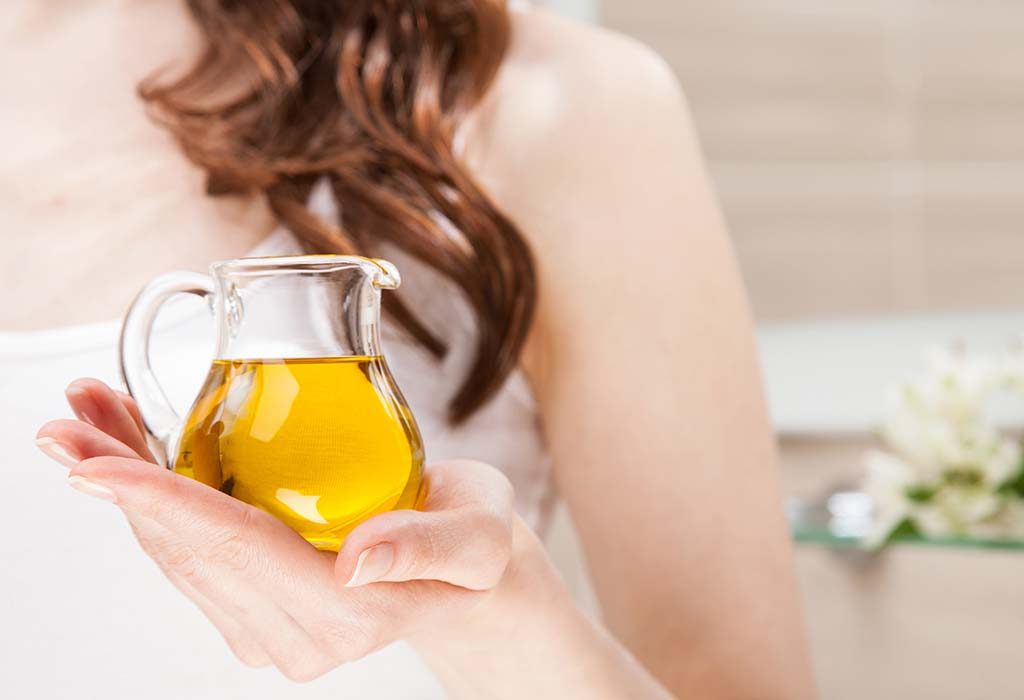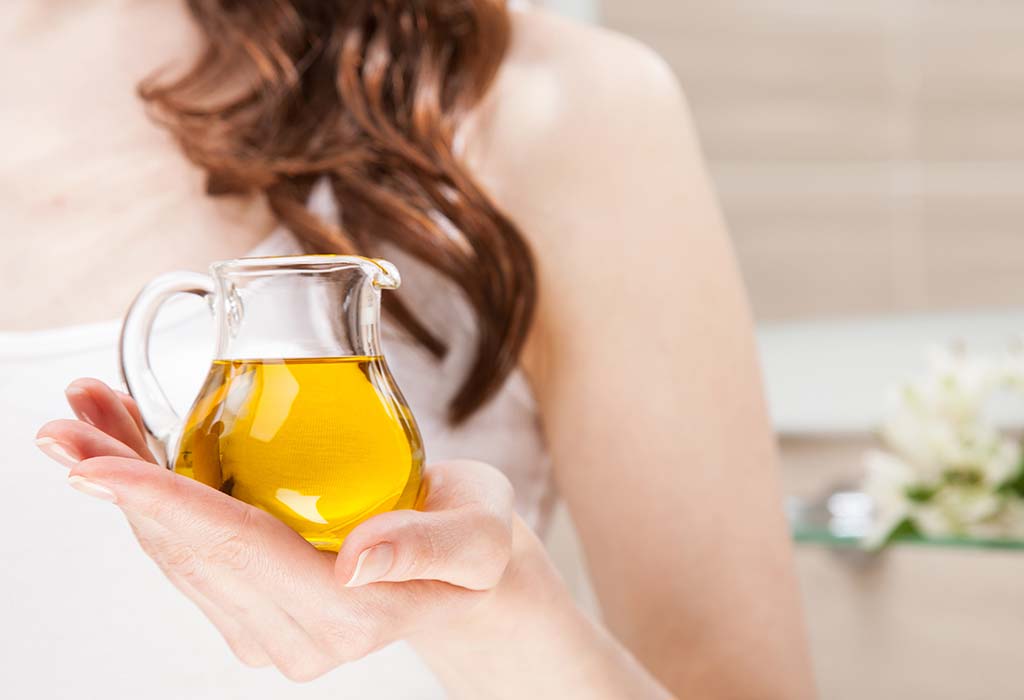 FAQs
1. How Often Should I Apply Oil on My Hair?
The frequency with which you oil your hair depends on the kind of hair you have. If you have dry hair, oiling it twice every week is great. However, doing it daily will help the frizzy, dry hair fare much better.
2. Which Oil Should I Use for Oiling My Hair?
The type of oil you use for your hair depends on the area you live in and the purity of the oil available. In most cases, the best oil for your head might be extra virgin almond oil but this can be expensive, as can extra virgin olive oil, so cold pressed extra virgin coconut oil is recommended.
3. Does Oiling Hair Regularly Cause Hair Fall?
Hair fall due to excessive oiling can occur depending on the type of hair you have. For extremely oily hair, you should oil it no more than two times a week. For dry hair, oiling daily is recommended to help hydrate the scalp and improves the follicles and body of your hair as well as overall hair health.
Applying hair oil is a healthy part of a routine, it shouldn't be mistaken for the only part of it though. To learn more about hair care and how to care for your hair specifically, you can visit a dermatologist.
Also Read:
Effective Natural Remedies for Dry Hair
Amazing Benefits of Multani Mitti and How to Use for Healthy Hair
Natural Remedies of Yogurt for Hair You Must Know