10 Amazing Ideas to Organise and Store Jewellery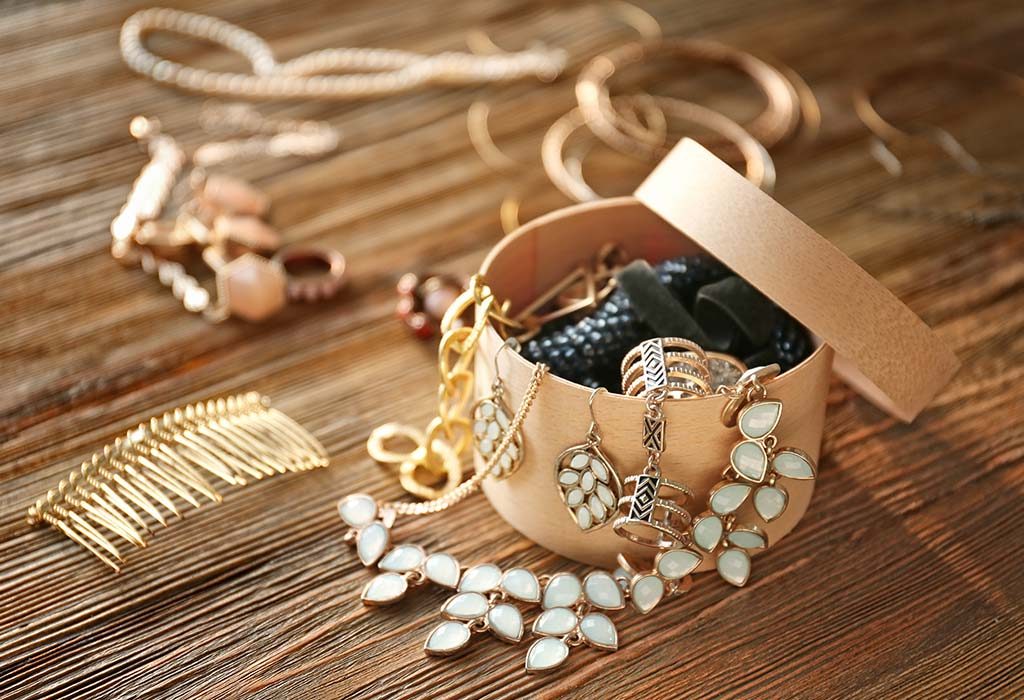 In this Article
If you have spent considerable amounts of time rummaging through your cupboards and trinket boxes to find that perfect earring or the pretty paisley anklet, then you are definitely not alone. Most women have gone through this – sometimes there just isn't enough space to keep things in an organised manner, and so you throw them all together into a bowl, or you keep too many things in one compartment.
Well, there are solutions to this jewellery issue, and we can show you the way. We discuss here how you can sort out your trinkets, earrings, and neck pieces and store them in an orderly manner so that you can find them with no difficulty the next time you need them. Here are a few splendid jewellery storage ideas you can DIY (do-it-yourself).
How to Organise and Store Jewellery at Home
Organising your jewellery can be a tough job because there are several small pieces and hardly ever enough space to store them in. We give you some ideas on how to store artificial jewellery and stay organised:
1. Divide and Identify First
Sort your jewellery by getting a drawer with slots and compartments. This will help you arrange your precious pieces by their utility. Label every section so that you know where each piece goes back. You could get cutlery drawer inserts to create more compartments as you require. You could get creative and use colourful ice cube trays or colourful separators to make your drawer trendy.
2. Keep Each Piece Visible
Let every bauble and trinket have its particular spot so that it doesn't get damaged. It makes sure that your precious pieces do not get lost or tossed out by mistake. Place your earrings, watches, and necklaces in special holders that allow visibility. This gives you an idea if you are missing something as well. Also, do not crowd any space with more than 3 pieces of jewellery. If you are keeping long necklaces, ensure that they are in a tangle-free space and easily accessible.
3. Have a Window Frame Display
Get yourself a beautiful window display with pegs and hooks. It will let you hang out your pretty baubles and trinkets in a beautiful frame that almost gives you the feeling that you are looking at a shopping window each time you need something. Invest in good wood and put in enough hooks so that you don't run out of place. You could use old and antique photo frames to this end as well. They would bring in a whole lot of class in a jiffy while sorting out your storage problems.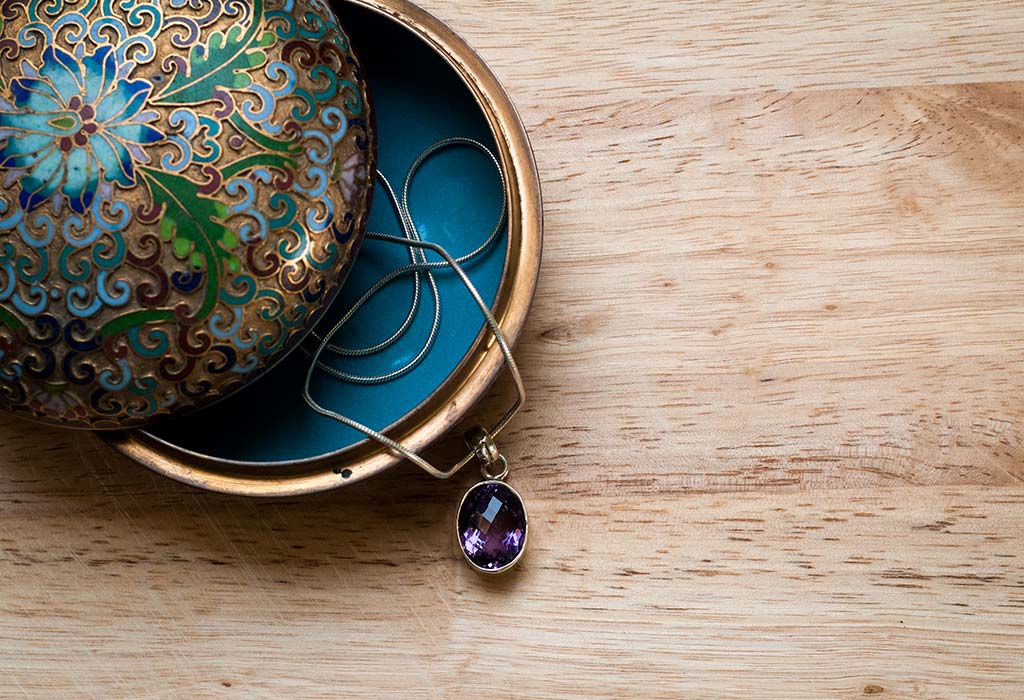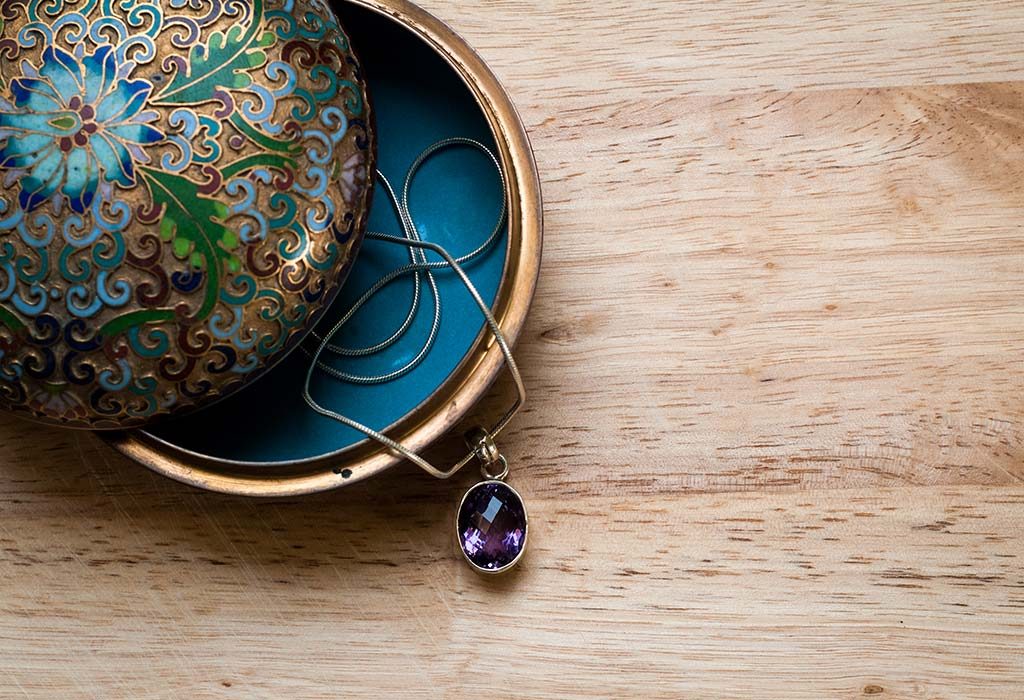 4. Re-purpose Old Household Items
Reuse old vases to hold rustic branches of different sizes and hang your bangles and tiaras. Attach hooks to the bottom of old wooden hangers and use them to keep your necklaces separate from one another. You could also use old toys like catapults, arrows and what not by drilling them in place and use them to hang your sparkles.
5. Bowls Help Keep Things Simple
There is nothing like a few china bowls to keep everyday wear in front of you. Use a smaller bowl if you want to put them inside the cupboard. Keep no more than one set or a couple of earrings in each container so that you don't have to rummage through when you are searching. Pick clay pots and paint them yourself if you want a DIY feel to it. You can bring in an earthy element too by using earthenware to store jewels.
6. Use Hanging Jewellery Organisers
The market is filled with jewellery organisers, so get yourself one that rolls away when you want to travel and then you can open it out and hang it when required. These organisers come with handy little pockets that even have zippers, so you don't lose anything by mistake. Roll it out anywhere you need and access your stuff pronto. Pick patterns and colours that match your décor and feel the style even as you display your jewels.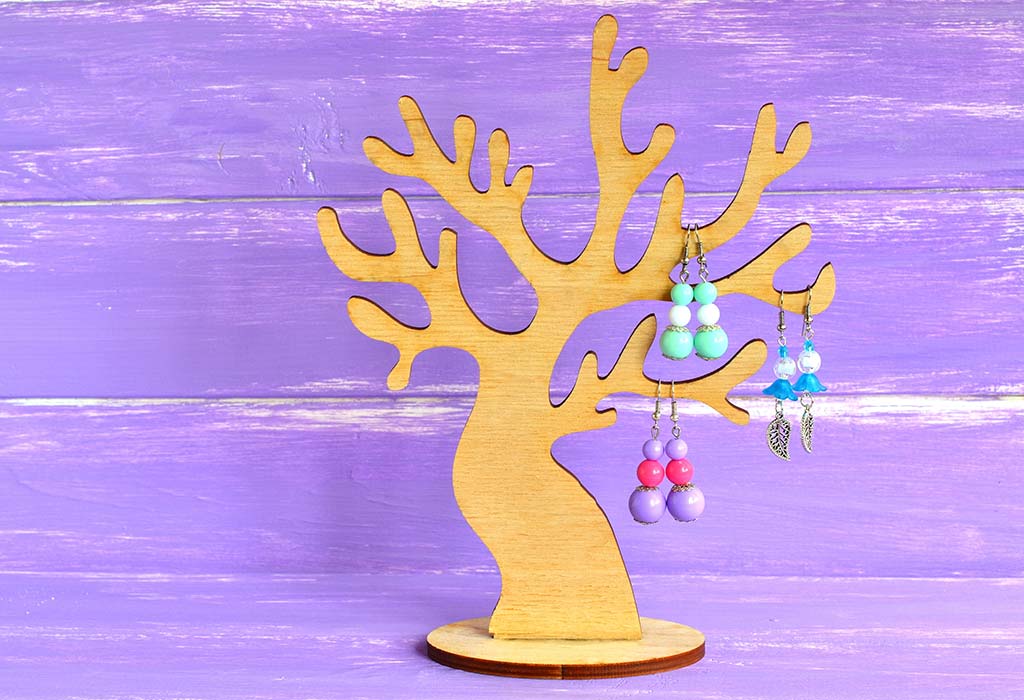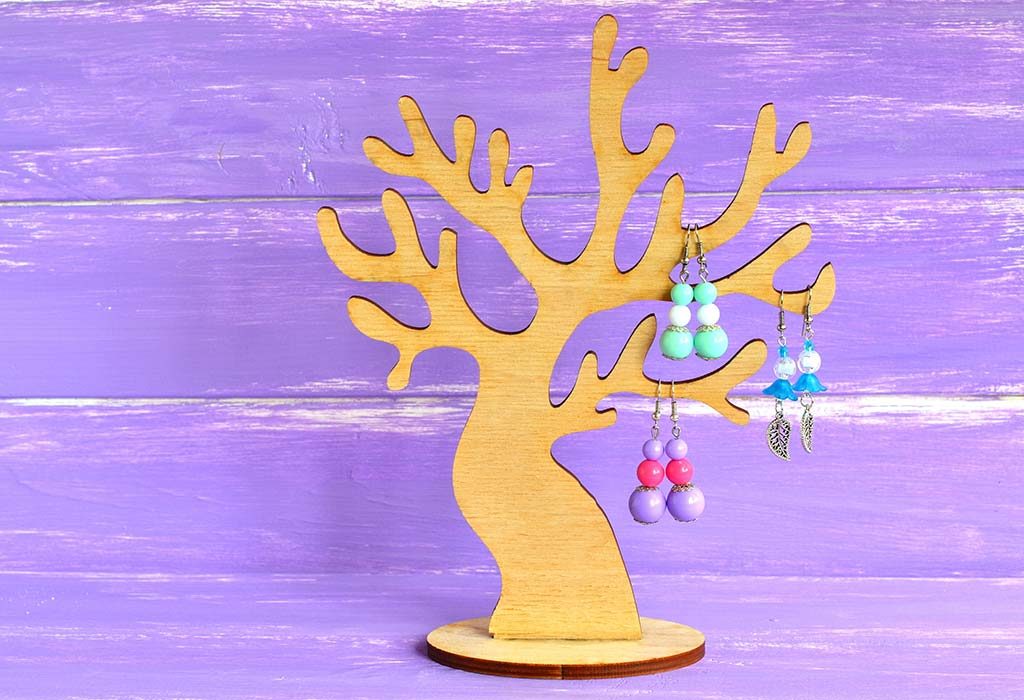 7. Use Ornamental Pegs for Neck Pieces
If you have wooden cupboards, you can invest in some stylish and sassy pegs to put into them. You could also hang up a plain wooden board on the wall next to your mirror and place the pegs on that. It will give you enough room to place your tiaras, neck pieces, and chains on. A pegboard can be a mix of knobs, hooks, and nails. This way, you can pin your earrings or hang a scarf, whatever the need of the hour is.
8. Get a Carabiner
A carabiner is a type of metal loop with a spring gate that is used by rock climbers. These handy little tools can help you sort out space problems of a massive scale. Use these to separate most of your jewels and get them from one place to the other without the complicated tangles and knots. Bracelets and rings can be strung together with these convenient tools. Bangles and neck pieces too can by strung or hung using a carabiner. What a helpful little tool this can be, although it isn't the real purpose for which it was created.
9. Compartmentalise Everything
Travelling cases are hardy, utilitarian and simply marvellous. They have so many compartments that fit all the little studs and stones. They fit into your suitcases or duffel bags easily, and they make sure that you do not lose a thing when you are out and about. Once you are back, these cases look just as dandy on your shelf as well.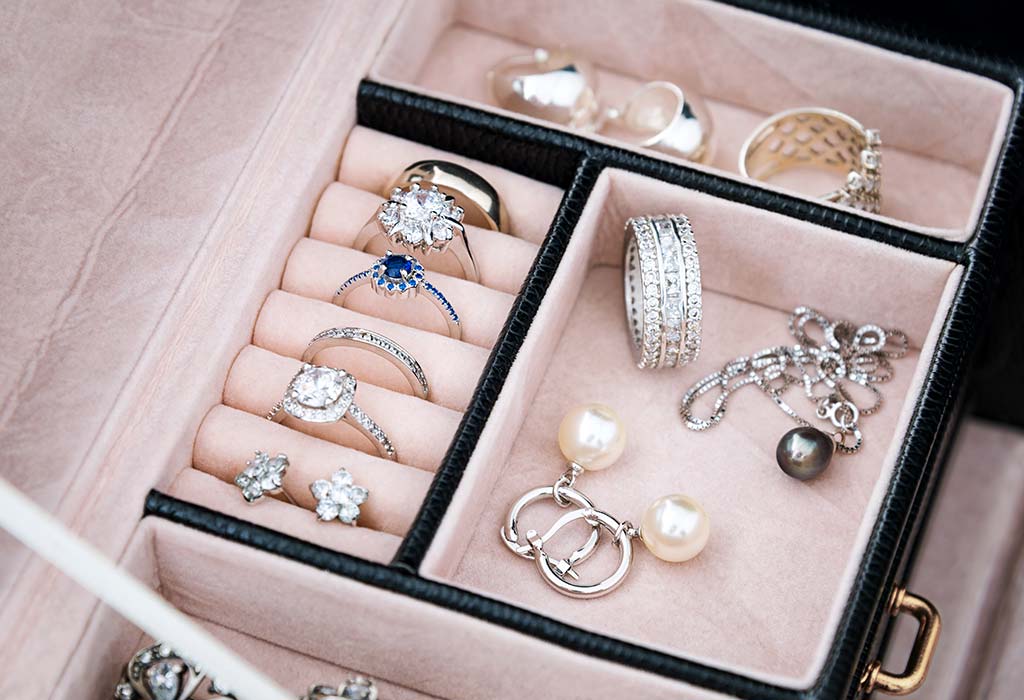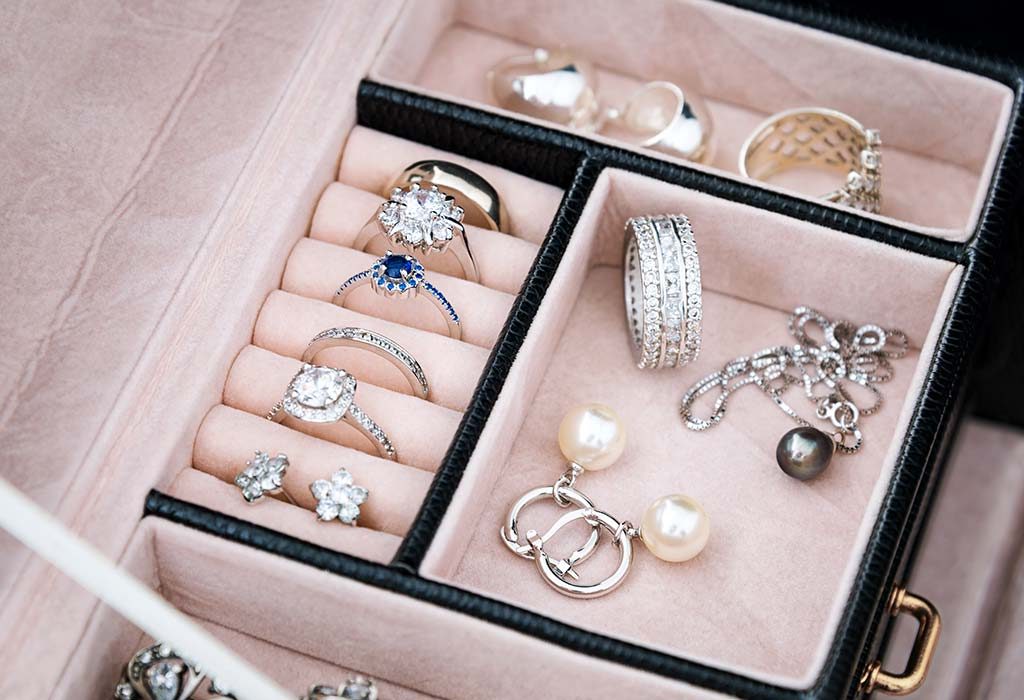 10. Get Quirky If Needed
Find quirky items like old frames, hangers, and even antique statues you can use to store your jewellery, so you can bring back something discarded to life.
There are a million different types of storage boxes and jewellery boxes in the market. None of these, however, can solve a space problem like your handy do-it-yourself knacks. Personally enhanced cushion boards, ice-cube trays, or window frames are certainly more eclectic and fun that cumbersome and big boxes. A few ornate boxes, however, never did any harm as they can be displayed on the top of your dresser or coffee table too.
In case of an extensive and exquisite collection, invest in a jewellery cabinet. This could be a wide-ranging set of drawers and pull-outs that are fitted into one big cupboard. You could even fashion a dressing table with several pull-out drawers below in which you could store precious and delicate jewels. Lastly, it is important to store ornaments together based on material, shape, frame, and utility. This will ensure that your jewellery is not discoloured, torn, unhinged, or damaged in any way while handling. Go ahead an decorate your dresser a bit while giving yourself a more organised and elegant space to keep your jewellery.
Also Read:
Effective Tips to Protect Your Jewellery
Ways to Clean Silver and Gold Jewellery at Home
How to Take Care of Your Fashion Accessories