Let These 5 Household Items Organise your Life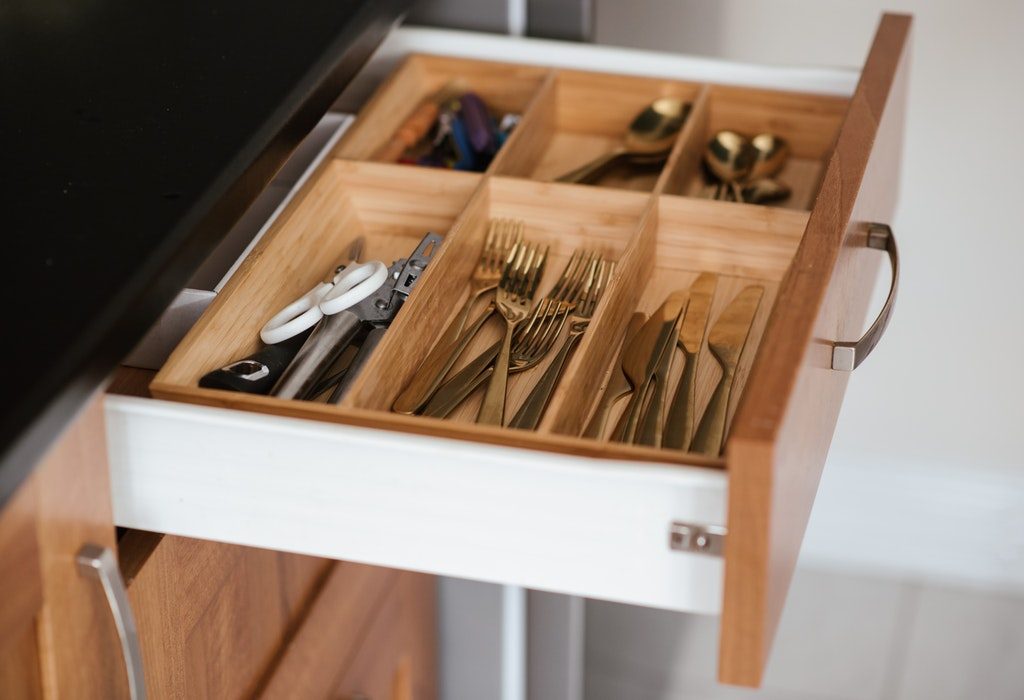 In this Article
Being organised is an essential part of being a mom and you try to do it brilliantly. However, keeping your kids and hubby's belongings in order can sometimes get so taxing that lost ties or misplaced T-shirts become commonplace. Well, all you need is some of the best home organisation products!
Moms have a lot on their shoulders – and minds! It's natural to get worked up when the house gets messy and you proceed to spend frantic minutes searching for the lost item. Why not let these household items help you keep your home organised? No more fretting!
5 Household Items that Help you Stay Organised
1. Storage inside drawers
A storage unit inside another storage unit? Now that is genius! If your lipstick and eyeliner have a habit of getting misplaced (some of them do!), just add a makeup organiser in an empty drawer in your bedroom. This idea can be replicated for your jewellery and in the bathroom too. Why not place a storage unit inside a drawer for your hair dryers? It'll also save your electronic gadgets from getting wet.
2. Bedroom pegboard
You probably use pegboards in the kitchen to hang pots and pans. But the great part is that they can easily be modified for use in other rooms too! If you keep losing your bedside book or night-cream, just place a pegboard on the wall above your head. Use it to stack items you need every night and also put up some picture frames. This is a creative storage idea that makes your bedroom look so much cooler!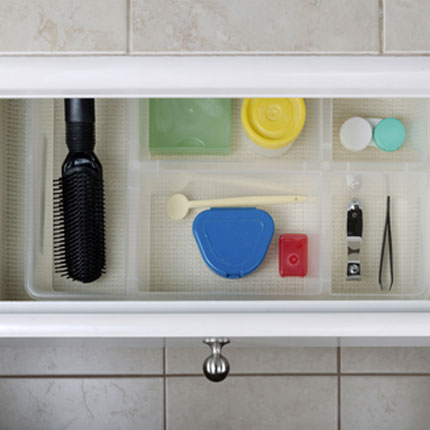 3. Kitchen organiser
If you have naughty kids at home, organising your knife collection is of prime importance. You need to keep knives safely in the kitchen so you can find them easily. While your first thought might be to get a knife block, try a magnetic knife strip instead. This is better suited to help you choose the knife you need to cut meat or vegetables. Plus, since knives are linearly displayed, no more fear of a stray knife where the kids can find it!
4. Steel shelf
A steel shelving unit is a great idea for the kitchen or bathroom. If you have less space, don't let that stop you from getting the appliances you need. Just put up a steel shelf to keep your space organised and stylish. You can designate each shelf to store something specific. This unit can also be customised to a height that works best for your home.
5. Key box
Keys are probably the most easily lost household item! Get a key box to save you the trouble of having to worry about misplacing them. Assign a designated place where you can keep the catchall. Make it a point to tell hubby and the kids that is where they must keep all their keys as you don't want to waste time hunting! This is really the best home organisation product for busy households.
Let these organisation tools for a home make life easier and get the household disciplined. When you know where to look for certain items, they become infinitely easier to find. Anyhow, with these home organising products, chances are you will not have to go about on a wild goose chase at all!