Let That Ladder Lift your Home a Few Notches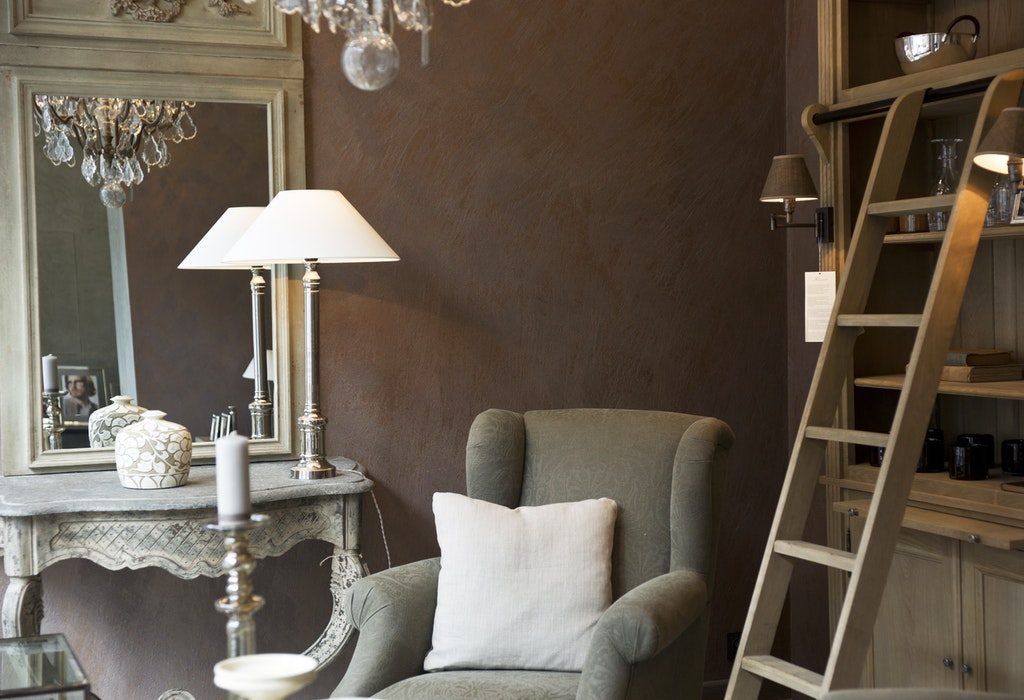 In this Article
Give yourself a lesson in old wooden ladder décor and come up with some fantastic purposes for your old ladders. From the bedroom to the living room to the garden, a ladder can be used for so much more than just climbing!
Gone are the times when ladders were only thought to be good for changing a light bulb or dusting a top shelf. These days, it's not only stylish but also sensible and eco-friendly to reuse old stuff instead of throwing it away. If you have an old ladder, maybe you could put it to interesting use.
Clever Ideas For Reusing Old Ladders
1. Need a kitchen shelf? Use a ladder
An old ladder can be very useful as a kitchen shelf. It can be sawed in half and hung up by chains from the ceiling. This turns it into a neat-looking shelf where baskets and pots can be kept.
2. As a bathroom rack
One of the best ways to reuse a ladder is by holding it flat against the bathroom wall and putting hooks into the bottom portion. These can then be used to hang towels and clothes. You save money and you get an attractive addition to your bathroom.
3. Make a bookshelf or a magazine rack
Repurpose an old ladder into a rustic bookshelf. The space between the rungs can be used to stack books and magazines. It'll lend a lovely sense of style to your living room and also make optimum use of something you would otherwise throw away.
4. As garden décor
Another fantastic old wooden ladder décor idea is to use it to hold plants. You can keep the ladder indoors and place potted plants and flowers on it.
5. As a shoe rack
You can also skip using an old ladder for decoration and think practically instead. Turn it into a shoe rack to hold your precious footwear. You can give it a coat of paint or keep it looking fashionably rustic.
6. As a nightstand and an end table
An innovative antique wooden ladder decorating idea is to use one as a nightstand. It can hold anything from your bottle of water to spectacles to books and knick-knacks. The best part is that you'll be the proud owner of a beautiful piece of furniture that's unique. A second idea is to use a ladder as an end table in your living room. You can place it next to a sofa or let it stand in the corner to hold a vase of flowers.
7. Use a ladder as a photo stand
This is a fun way of repurposing a ladder. You can place 'S' hooks on the rungs and hang a number of photographs from them, making your own collage. Yo
Your home could get the best style lift with our list of old wooden ladder decor ideas!
u can change the order of the photos whenever you want to to give your drawing room or bedroom a stylish look.
The next time you decide a ladder has outlived its usefulness, pause and think again. Try out any of these ideas to give it a new lease of life. You'll be surprised at the number of things you can still use it for.