Lara Dutta's Post-pregnancy Weight-loss Journey is the Inspiration You Need to Start Your Own!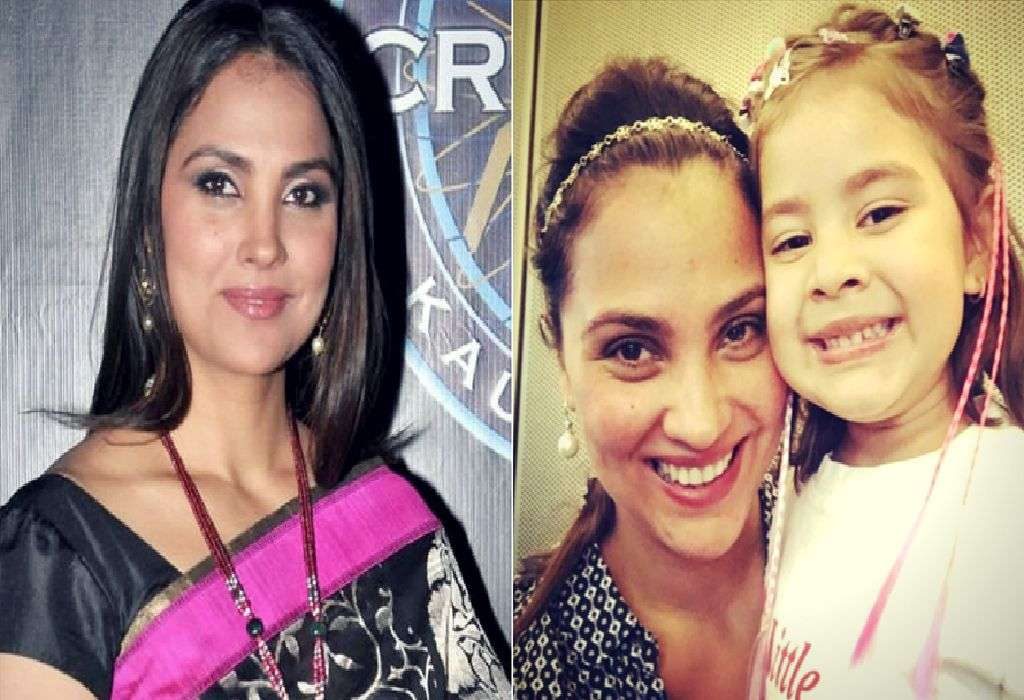 In this Article
Lara Dutta, who won the Miss India title and went on to be crowned Miss Universe 2000, has been an inspiration for women. Even in her avatar as a mom, she dazzles with her toned figure. Check out Lara Dutta's post-pregnancy weight loss tips to help you in your fitness challenge!
Remember how the country leapt up in joy when Lara Dutta was crowned Miss Universe 2000? She brought universal recognition to India and went on to become an actress, and also worked for the upliftment of the less privileged. In spite of her busy schedule and becoming a mom, she never gave up on fitness. Lara gained a whopping 25 kgs during her pregnancy but today, she still owns the toned body she's known for! How, you ask? Read on to find out her fitness secrets!
One of the lessons we can take away from her weight-loss journey is that Lara didn't jump headfirst into shedding pounds as soon as she gave birth. Dietitians and nutritionists have stressed that new moms should take at least 2 months of time after their delivery, before working on weight-loss; Lara began her weight-loss regimen almost 3 months later. And you can see the transformation below!
A Peek at Lara Dutta's Post Pregnancy Fitness Routine
1. Make Getting Fit a Priority
Unlike many women who stop working out when they get the good news about pregnancy, Lara Dutta continued to exercise. She consulted her doctor and engaged in exercises that were safe for her and the baby. She vouches for yoga and continued with it throughout her pregnancy. She started doing light exercises eight weeks after her pregnancy. Once she had her baby, Lara Dutta resumed her post-pregnancy weight loss regime after about three months. She made it a point to work out five days a week with each session extending to about one and a half hours.
2. Work Out Regularly
One of the most important post-pregnancy weight loss tips by Lara Dutta is to work out regularly. She has a regimen chalked out that she follows diligently. She's a staunch believer in the advantages of yoga and practices it for an hour every day. She also engages in cardio and weight training exercises. She confesses her love for swimming and includes it in her workout programme. If you can, join a community club that has a pool and use it to your advantage.
3. Eat Healthy and In Small Portions
Being a staunch PETA supporter and vegetarian, Lara Dutta's weight loss diet plan consists of plenty of fruits and veggies. She's extremely particular about the portions she eats and consumes five small meals in a day instead of three large ones. She considers breakfast to be the most important meal and has a sumptuous one that comprises of porridge, raw fruits, eggs and fresh fruit juice. Three chappatis, vegetables and salads is what makes up her lunch. She prefers to have a light dinner, and snacks on fruits and nuts. She also avoids caffeinated drinks.
4. It's Okay to Indulge Yourself–in Moderation!
The former beauty queen agrees that it's perfectly fine to indulge your cravings once in a while and this is something we can totally agree with! She also confesses to have cheated on her diet plans occasionally. She does stress, however, that over-indulgence is a no-no as it can ruin your entire fitness plan and only lead to unwanted weight gain.
5. Breastfeeding is the Way To Go
Lara is an ardent supporter of breastfeeding, along with many other celebrities. She has claimed that along with her diet and exercises, breastfeeding her baby also helped her lose weight post-delivery.
These exercises are challenging and need to be performed for a minimum of three, and a maximum of eleven minutes.
They can be performed during any time of the day and incorporated into your daily routine.
WATCH: Lara Dutta – Pregnancy Exercises
https://youtu.be/PiSp9fnekZc
Source: Youtube.com
Lara Dutta's fitness routine, especially the one she followed post-pregnancy, is one that everyone can get on board with. It's not radical, but it's one that's been tried and tested before. Eat right, treat yourself in moderation and make exercising a near-daily affair. Remember, there's no gain without pain, ladies, so ditch those excuses and get in shape!