Know Your Baby's Personality Based on Birth Month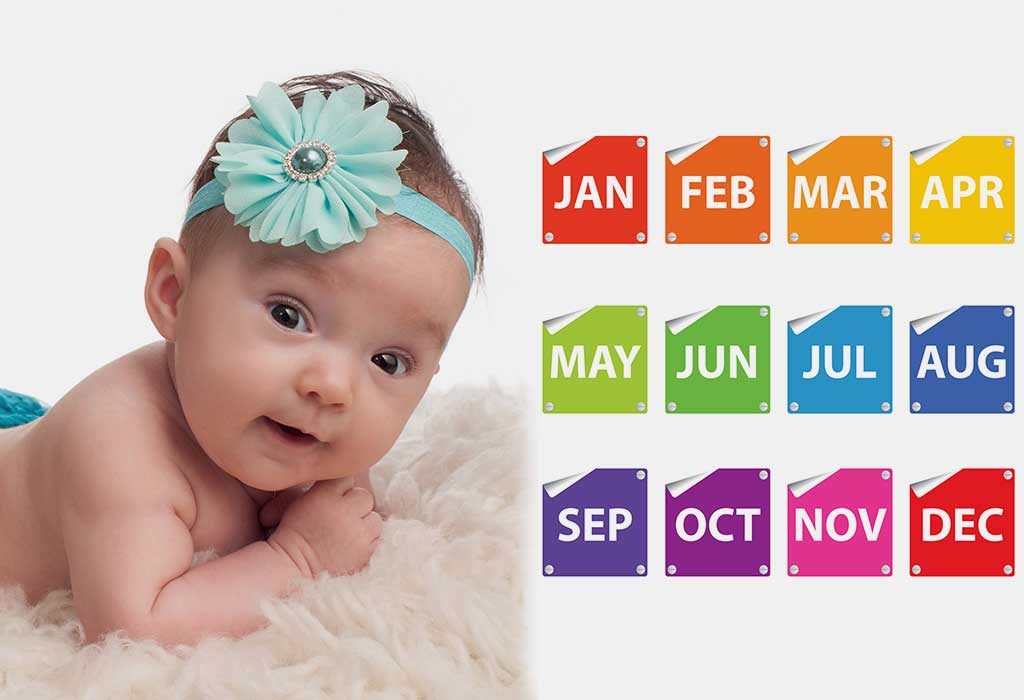 Personality traits based on the birth month are universal around the world. Many believe that the month in which a baby is born can say a lot about her personality and even determine her future decisions. Whether you believe in it or not, reading a birth month personality chart about your baby's personality traits is fun and can give you some insight into your little angel's personality traits. Read on to know some of your baby's unique characteristics according to her birth month.
What is the Importance of Your Baby's Birth Month?
The moment your baby is born, you want to know what she will be like. Will she be naughty? Will she be caring? Astrology says that the birth month can actually define a baby's personality, among other factors. So if you're playing a guessing game on your baby's birth month personality, it's always fun to read about it and see if it matches later.
Know Your Baby's Personality Based on Their Birth Month
Your baby's personality can be influenced by a number of factors, right from how you raise her to the type of schooling she receives. However, you can't deny that everyone has some inborn traits that determine how they function. So, for instance, if your baby tends to get fussy around strangers or constantly wants to explore her surroundings, you could definitely attribute some of it to her personality traits based on the birth month. Here's what your child's birth month says about her.
1. January Babies: The Independent Ones
Your baby will crave independence very early on, so get used to hearing the words 'I will do' often. She also loves attention and will expect you to applaud every time she achieves a milestone. Not doing so will bring out her sensitive, fussy nature, so beware. Your baby will be ambitious and motivated to be successful, which means you'll probably spend less time forcing her to complete her homework and more time encouraging her to have some fun.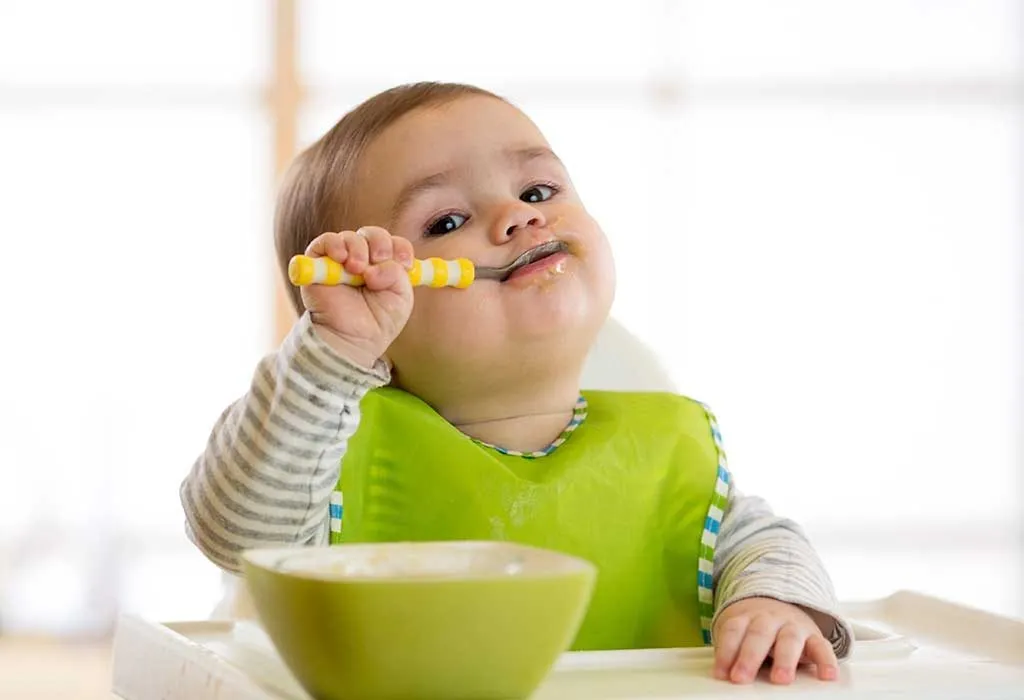 Babies born in January personality traits: Hardworking, fussy, sensitive, down-to-earth, stubborn, and charming.
2. February Babies: The Compassionate Ones
February is the month of love and that's just what your baby is; a big bundle of love. Sensitive to other's needs and incredibly caring, your baby will have no problems sharing her food and toys with others. While she's shy, goal-oriented, and humble, she may get aggressive when restricted, so you may need to use some tact to get her to sleep or stay in one place during feeds.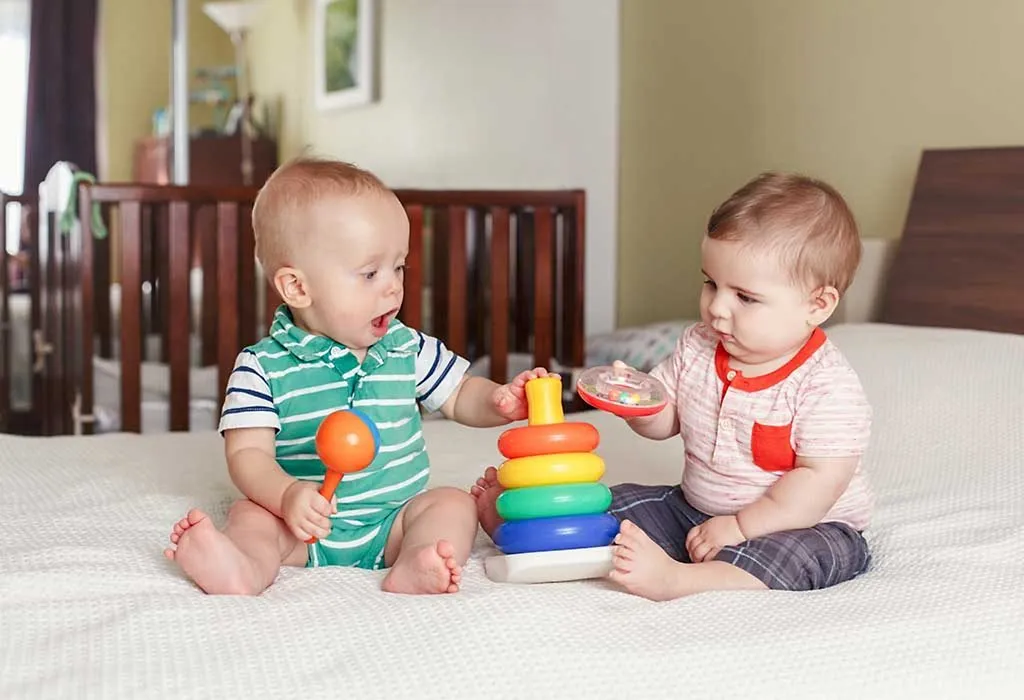 Babies born in February personality traits: Empathetic, sensible, caring, intelligent, ambitious, and shy.
3. March Babies: The Peaceful Ones
A March baby's favourite toy is her imagination. Leave her alone, and she'll be off to her dreamland, playing dress-up, and having a ball of a time by herself. Usually quiet and reserved, babies born in this month are creative and emotional and often crave their own safe space. Don't mistake their aloofness with the outside world for laziness, though, as they're observant, ambitious and believe in their creative talent enough to see it through. Teach your child to speak out what she's thinking, and come up with a way to deflect the monsters-under-the-bed fear while you're at it.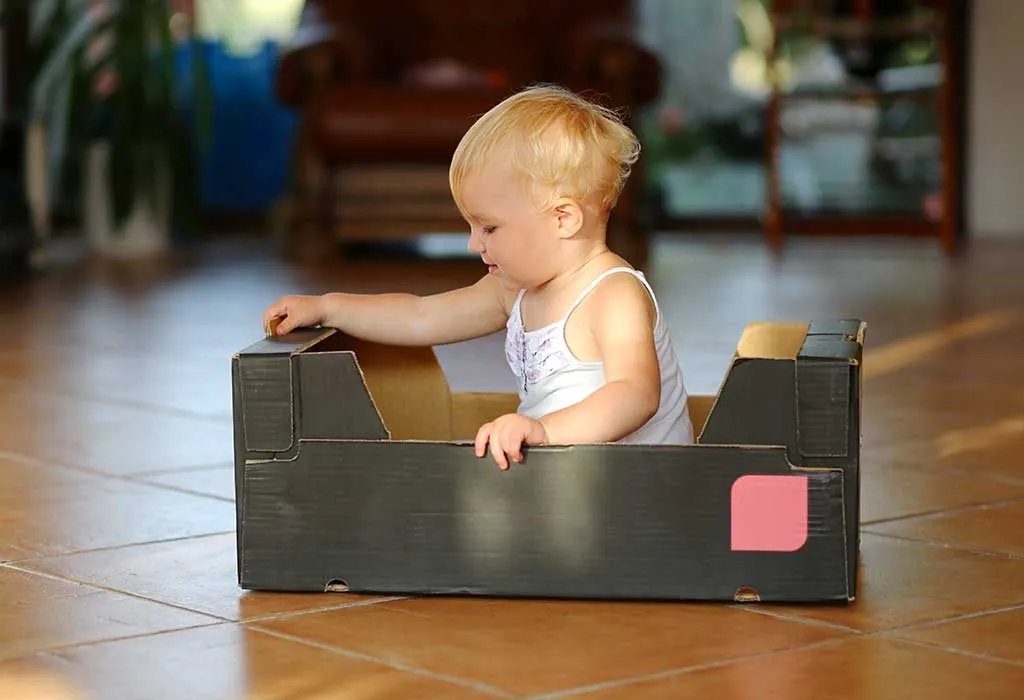 Babies born in March personality traits: Intuitive, creative, emotional, generous, shy, and trustworthy.
4. April Babies: The Dynamic Ones
You know the people who have a large group of friends around them? They're most likely April kids. Oozing with energy and generally talkative and social, you're baby is sure to keep you on your feet, whether it's by running after her on the playground or having a LONG list of friends to invite for birthdays. Congratulations, your life won't ever be boring again, as you've birthed a generous, positive, and stubborn little human being who just won't sit still.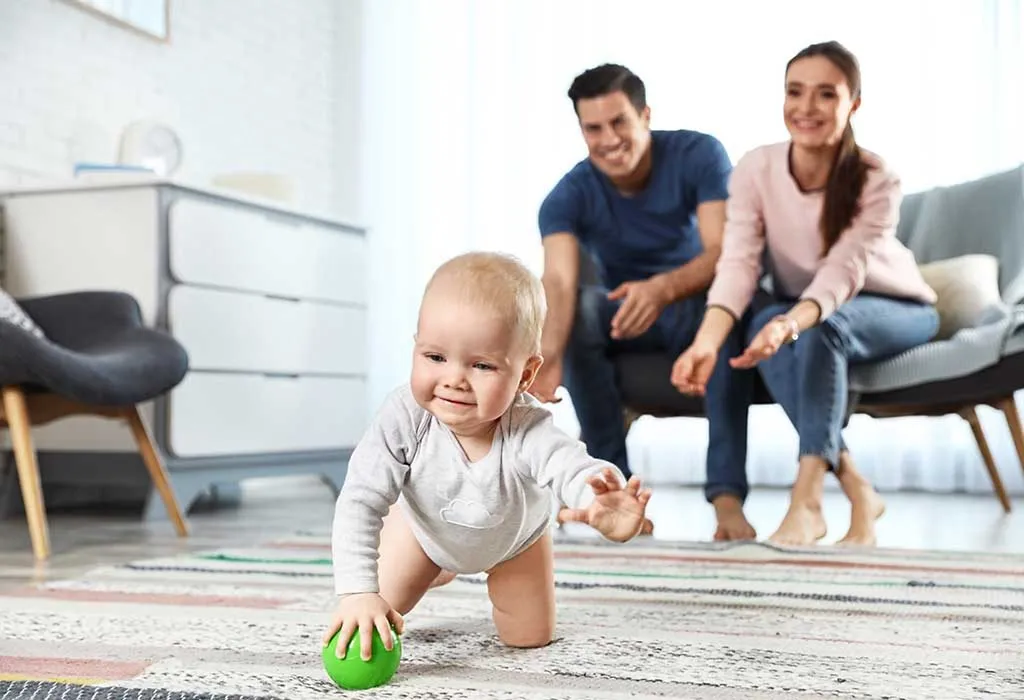 Babies born in April personality traits: Outgoing, smart, fearless, stubborn, caring, and confident.
5. May Babies: The Strong-Willed Ones
May babies are stubborn, firm, and have deep emotions. They can be quite hot-headed and get worked up easily, so it's advisable to let their anger wear off by itself. Your baby will be moderately social, but also crave moments of solitude where she can be creative. May babies love reading and writing, and often take up creative careers. Your baby is also reliable and organised, ready to take responsibility. She will also appreciate the finer things in life, so splurge on some food and toys once in a while, and she'll be more than happy.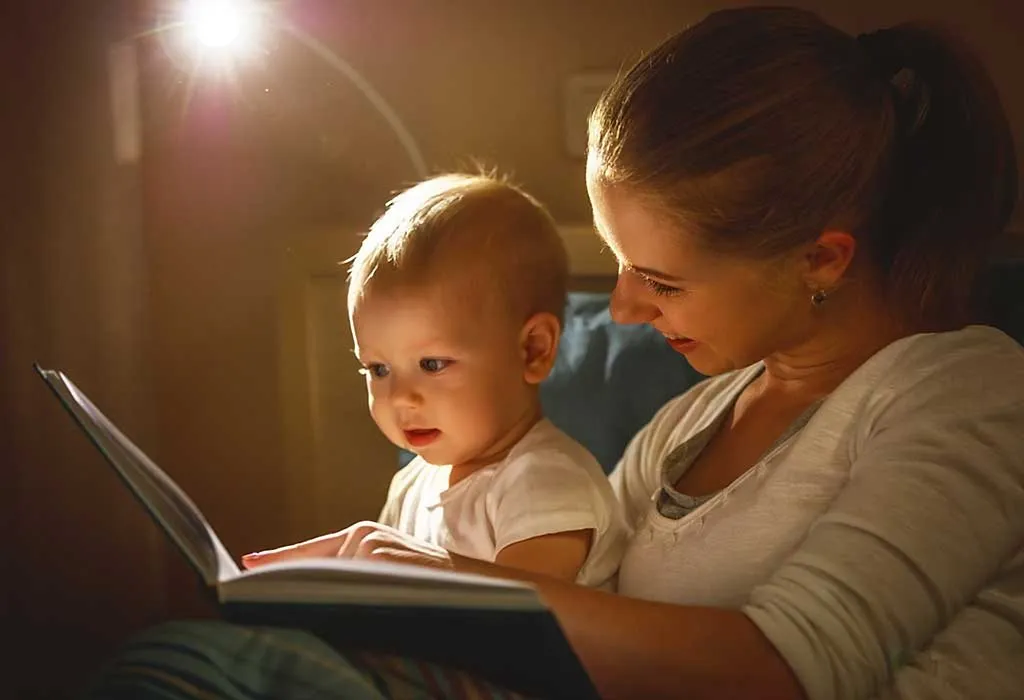 Babies born in May personality traits: Stubborn, hardworking, short-tempered, loyal, creative, and consistent.
6. June Babies: The Affectionate Ones
Always up for a cuddle, June babies have an infectious smile and laughter. They have a charismatic personality and love making friends and exploring the world outside. Your baby will be kind-hearted and always fun to be around, but she can also be sensitive and emotional. She may also get bored quite fast and get antsy, but don't give in to it. Instead, teach her to maintain consistency.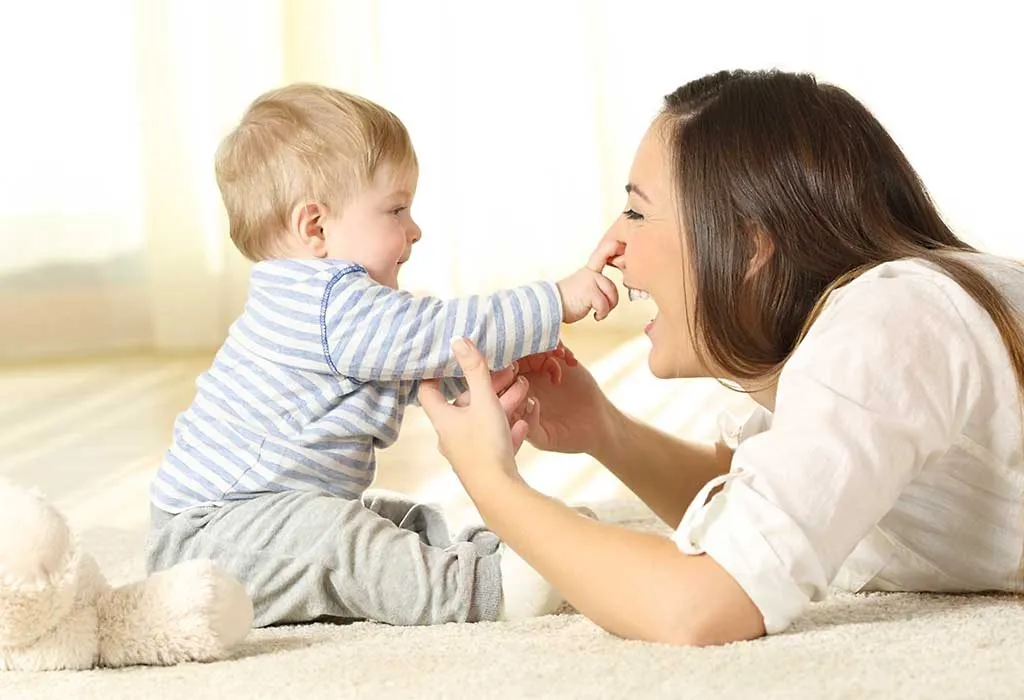 Babies born in June personality traits: Witty, intelligent, outgoing, charming, sensitive, and chatty.
7. July Babies: The Ambitious Ones
Your July-born baby will most likely love answering questions more than asking them, as she loves showing off her knowledge. There's no better word than 'sassy' to describe July babies, as they're brutally honest and not afraid to tell the truth. Your baby will be ambitious and hard-working, but caring and compassionate towards her loved ones at the same time. Prepare for some mood swings coming your way, especially if you don't give your baby the desired attention.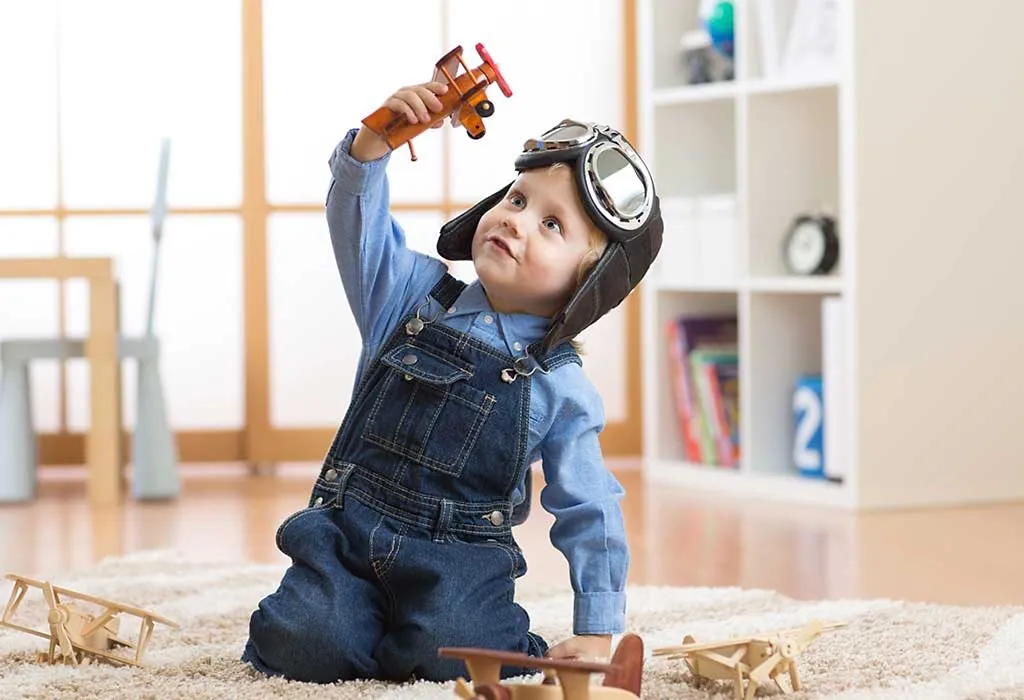 Babies born in July personality traits: Smart, humourous, honest, sensitive, caring, unpredictable.
8. August Babies: The Easy-Going Ones
The happy-chappies of the bunch, August babies always have a smile on their face and are most likely to make those cute gurgly sounds at anyone they remotely like. Your baby will be enthusiastic and positive and is likely to receive tons of love in return. She loves attention and will merely direct you to praise her if you don't, rather than throwing a tantrum. August babies are successful and hardworking and shower the people around them with loads of love.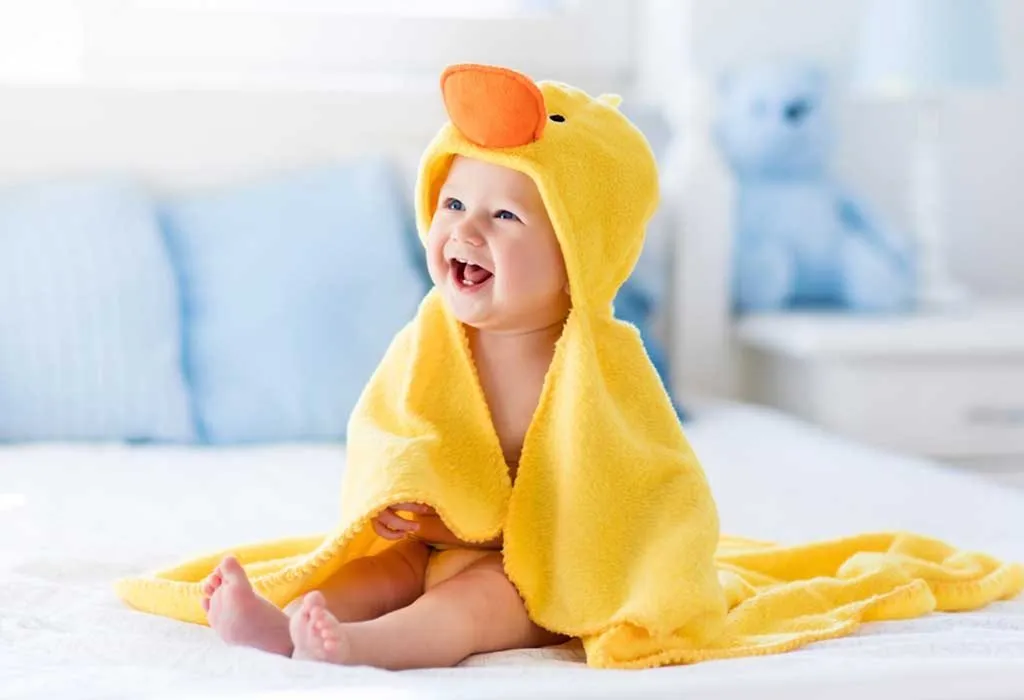 Babies born in August personality traits: Friendly, caring, sympathetic, optimistic, independent, highly-motivated.
9. September Babies: The Organised Ones
Creating a routine for your September-born baby will be the best thing you do yet, not just for yourself, but for your little one too. Your baby is likely to thrive in an organised environment, rather than a chaotic one, and can get worked up at the slightest disruption. However, you'll never have to worry about messy rooms, oversleeping, or demotivation, as your little one will be self-motivated and possibly even more organised than you.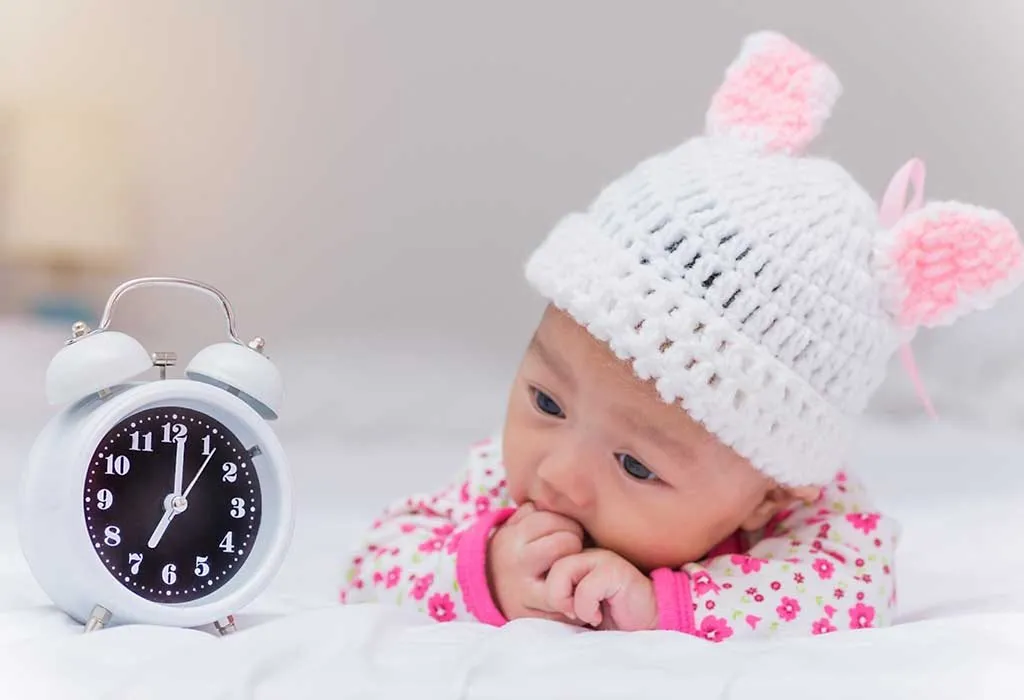 Babies born in September personality traits: Intelligent, calm, organised, hardworking, emotional, sociable.
10. October Babies: The Persuasive Ones
With their charming personality, October babies are born lawyers and debaters, and usually have no trouble moving an audience. Your baby will be easy to talk to and sociable and generally give out a positive, feel-good vibe. She will also be analytical and have balanced thinking, along with an inclination for negotiations, so a little bribery here and there won't hurt to get through to her.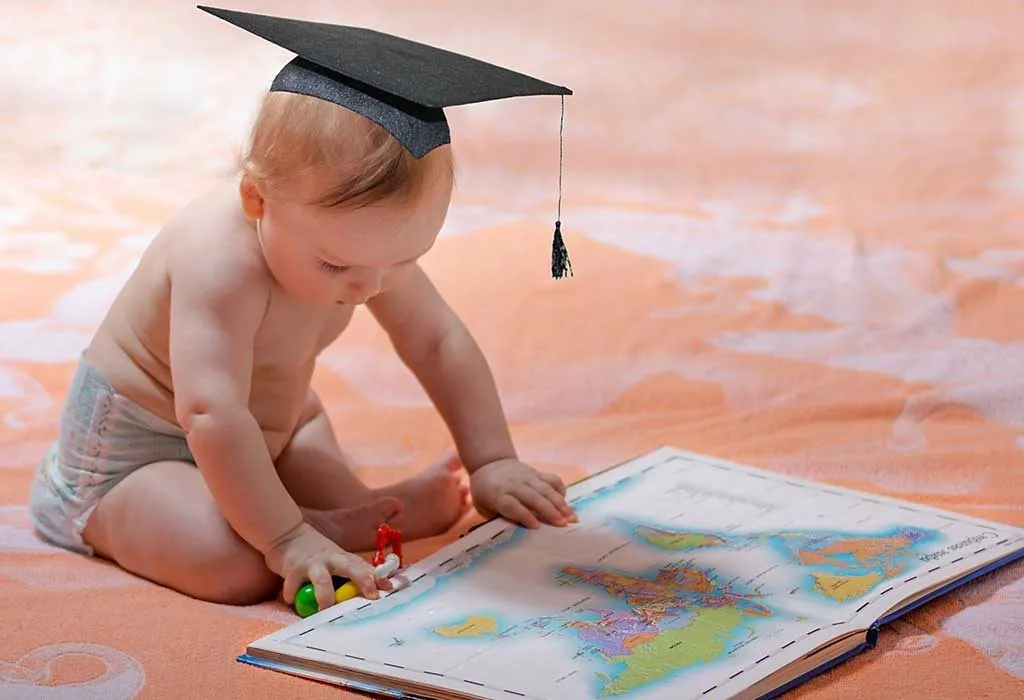 Babies born in October personality traits: Fair, loyal, positive, opinionated, smart, and outgoing.
11. November Babies: The Creative Ones
Born thinkers, November babies usually hit their milestones early, and love any activities that harness their creativity. Buy open-ended games for your little one, and you'll see her work hard at understanding the toy and building new things, the fondness for which will extend to solving puzzles or reading a good mystery novel. Though she has a sociable personality, she enjoys her alone time at the end of the day, so give her some time by herself to decompress and lighten her mood. Your baby is also emotional, yet independent, and stands out in a crowd.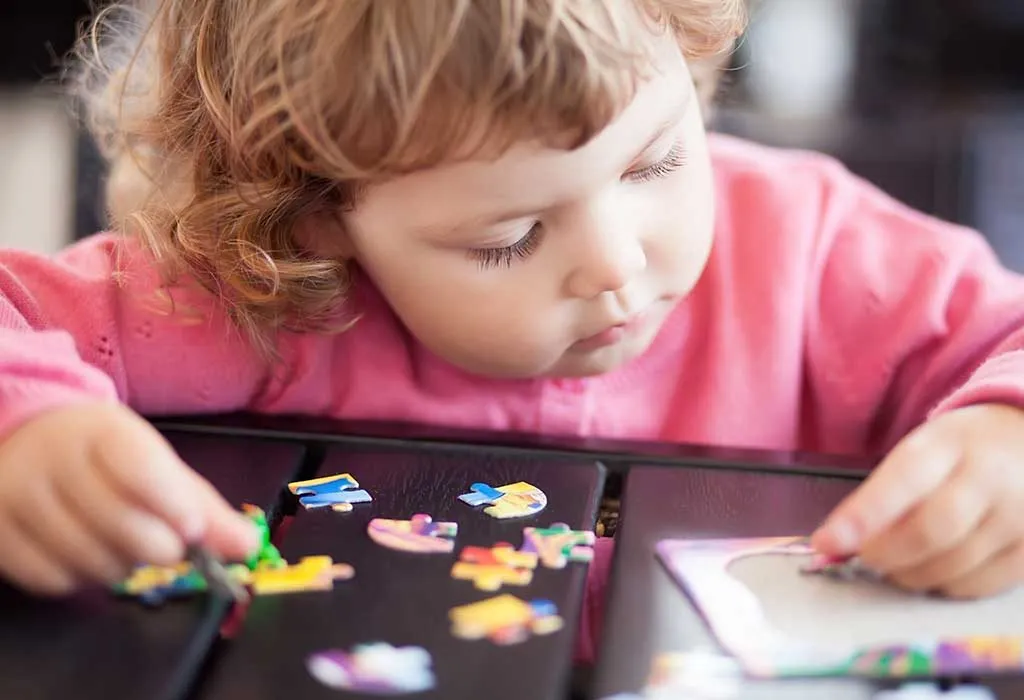 Babies born in November personality traits: Intelligent, creative, secretive, hardworking, intuitive, caring.
12. December Babies: The Outgoing Ones
Who could be more fun than a baby born during the holiday season? Funny, outgoing, and incredibly active, December babies love being entertained, but can also get bored quite easily. This means endless funny faces and games, but you'll have a blast parenting her once you get into the swing of things. She is also ambitious and hardworking, and love learning something new. Your baby will be ever curious and love meeting new people and travelling across the world, so get ready for the adventure of a lifetime with your little one in tow!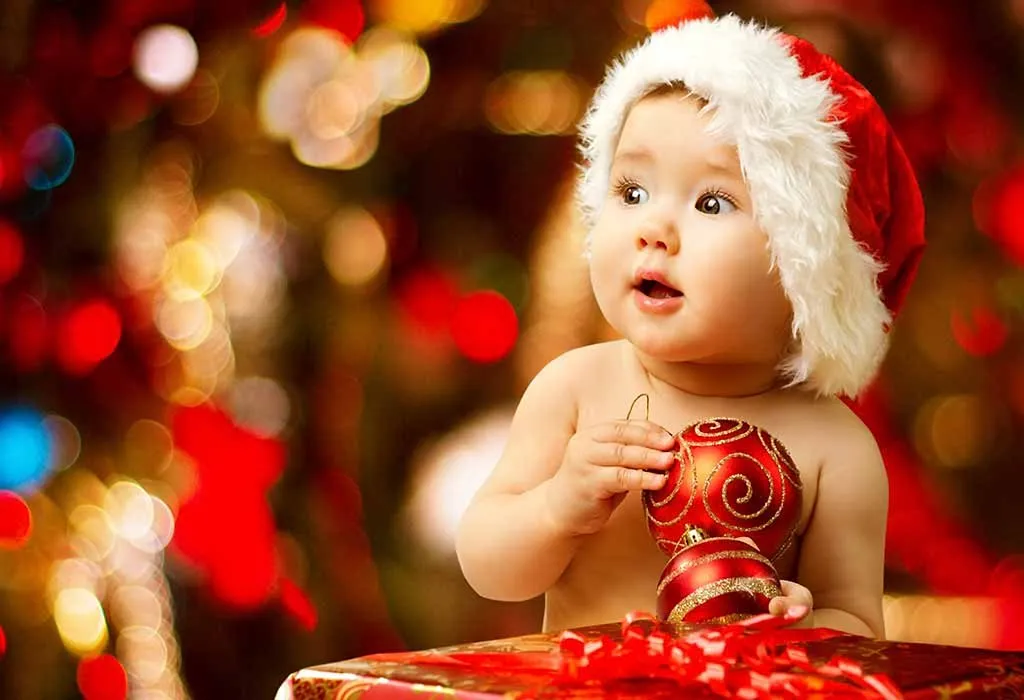 Babies born in December personality traits: Competitive, ambitious, friendly, curious, caring, and generous.
FAQs
1. When Can I Find Out About My Baby's Personality?
Once you have an idea on your due date, you can look up the personality of babies born during that month. While it may not be completely accurate, it is always fun to read some interesting things about your little one.
2. Which Month is Considered as Lucky For a Baby to Be Born?
Many religions, faiths, and beliefs deem certain months and dates as lucky for babies to be born in. This would largely depend on the faith you follow.
Knowing a little bit about your baby's personality can never be a bad thing, especially since none of these traits are set in stone. After all, there are so many factors that go into shaping a baby's personality. So, love and celebrate your little one for the way she is, and perhaps the above characteristics may help you understand her a little better!
Also Read:
Signs of Intelligent Baby
Qualities That Are Unique To Babies Born During The Winter
Here's What Your Baby's Day Of Birth Predicts About His/Her Personality