Kiddie's Pizza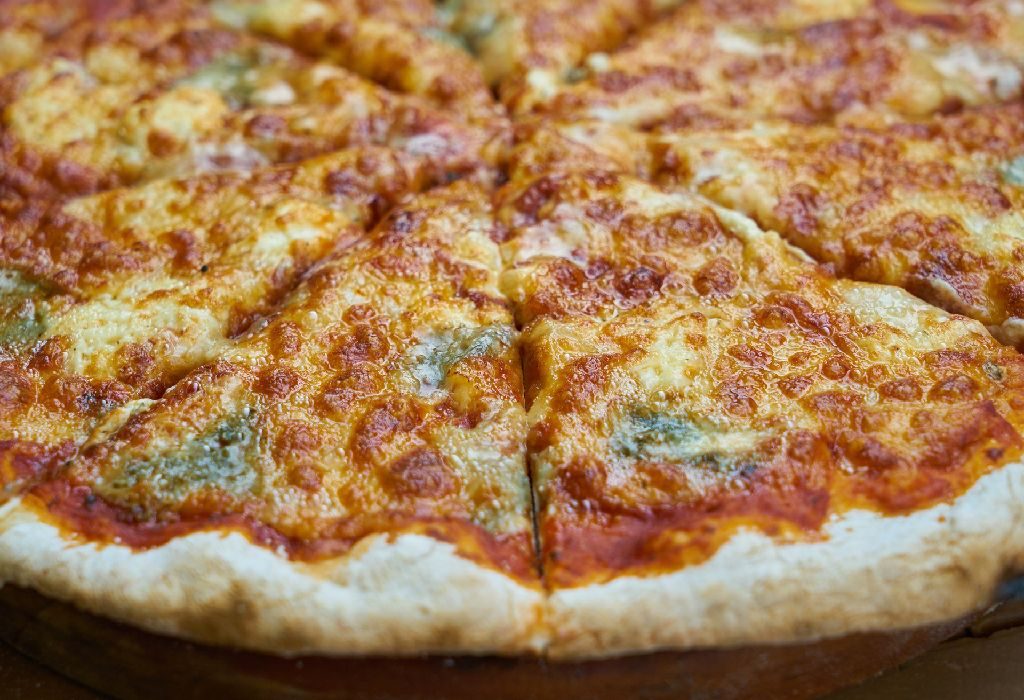 In this Article
You can include your pre-schooler in preparing this recipe right from the beginning – while preparing the bases as well as the topping. Give the kids a free hand with the ingredients, and their own toppings. After they are done, you just place the pizza in the oven and viola! Your kiddo's first pizza is ready.
| | | |
| --- | --- | --- |
| Serves | Preparation Time | Cooking Time |
| 4 People | 10-15 Minutes | 20-25 Minutes |
Ingredients
300 g pizza dough, at room temperature
3/4 cup barbecue sauce
2 cups shredded grilled chicken
2 cups mozarella, grated
1/2 cup fresh or frozen corn kernels
1/4 small red onion, thinly sliced
1/4 tsp (teaspoon) salt
1/4 tsp black pepper
Method
Step 1
Keep the oven for heating upto 475° F. Divide the dough into 4 rounds and place them on 2 cornmeal – dusted baking sheets.
Step 2
Now that you have the base ready, hand it over to the kids and let them work their craft.
Step 3
Let them top the base with rounds with the barbecue sauce, chicken, mozarella, corn, and onion.
Step 4
In the end, season them with ¼ teaspoon each of salt and pepper. Bake until the crust is golden brown, i.e. for 18 to 20 minutes.
Step 5
Your kiddie's pizza is ready to serve.
Nutritional Information
| | |
| --- | --- |
| Calories | 732 Kcal |
| Proteins | 41.4 g |
| Total Fat | 38.6 g |
| Total Carbohydrates | 54.3 g |
| Cholesterol | 109 mg |
| Sodium | 1324 mg |
| Potassium | 429 mg |