Jumpsuit Basics to Steal the Limelight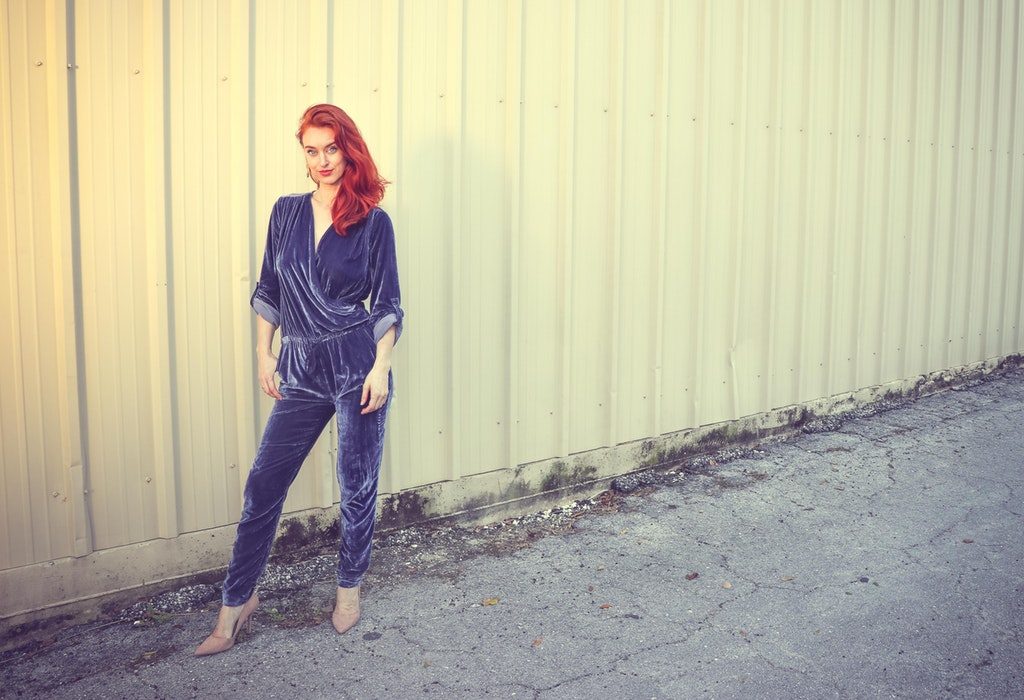 Jumpsuits are one of the snazziest pieces of clothing. Available in various lengths and cuts, they're perfect for women of all ages and sizes. If you haven't tried one yet, get it for yourself. Learn what to wear with a jumpsuit and how to accessorise it for terrific results.
Tired of wearing jeans and dresses? Why not experiment with your look and try something new? A jumpsuit can be handy when you don't feel like wearing a dress and pants are just too blah.
First Things First, What Is a Jumpsuit?
A jumpsuit, aka a romper, is a one piece suit with a top and a bottom integrated into one. From sleeveless to long sleeves and shorts to full bottoms, jumpsuits are available in different lengths and styles.
How to Wear a Jumpsuit
1. Select the right fabric for you
The first thing that you need to select when considering ways to wear a jumpsuit is the fabric. The wrong choice can spell disaster! Go for free flowing materials like polyester and chiffon- they fall in a flattering way and can help in camouflaging bulges in problem areas. Another important aspect is the season. You can go for fabrics with a tight weave in the winter and try materials like cotton to stay cool and stylish in summers.
2. The proper size is important
Just like all your other clothes, make sure that you get a jumpsuit for women that's the perfect size for you. Anything too big and it'll make you look clumsy. However, don't go for a jumpsuit that's small either, thinking it'll make you look slimmer. It'll just end up showing off bulges you may want to hide, and ride up your bottom.
3. Consider your body type
Don't forget to take your body type into account while wondering what to wear with a jumpsuit. Since it's available in different cuts and styles, you'll easily find one that looks great whether you're an apple, pear, ruler or hourglass shape. You can look at jumpsuits with a blouson style top and a tapered bottom, with a fitted bodice and a flared bottom, and with a cut-out back and a short bottom, to name a few.
4. Accessorise them right
You need to know how to style your jumpsuit to add to its appeal. Use stylish accessories like belts, clutches and shoes to finish your look. If you're petite with a slim waist, try wearing a belt to enhance it. Throw in a pair of sexy stilettos for an elegant touch.
5. Match jumpsuits to the occasion
Where exactly do you wear a jumpsuit? With the designs available, you can find one for every occasion- formal or casual. For work, a straight cut number in solid colours or with tiny pinstripes is perfect. For a casual day with friends, you could opt for one with flared bottoms. If it's a festive occasion, a jumpsuit featuring a sequinned bodice would look amazing.
Make looking for when to wear a jumpsuit exciting. You could plan to team it with long beaded necklaces, a cuff bracelet and finger rings, with a shrug, a scarf and so much more. The next time you go shopping, add a jumpsuit or two to your list. It can lend oodles of style to your look!