#ItalianLove Toasty Garlic Bread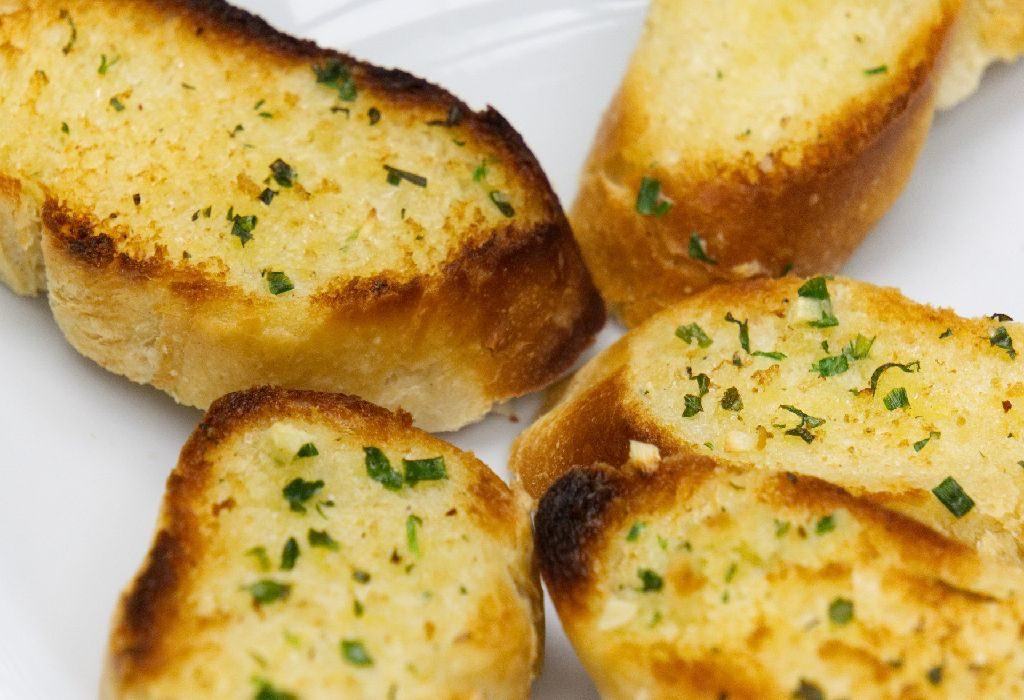 In this Article
I love Italian food; my husband not so much. This is why I make sure to prepare this irresistible accompaniment whenever there's Italian for dinner. It's a basic homemade garlic bread recipe that's quick, easy and quite a crowd pleaser. It goes very well with an Italian main-course.
| | | |
| --- | --- | --- |
| Serves | Preparation Time | Cooking Time |
| 2 People | 5 Minutes | 10 Minutes |
Ingredients
4-5 slices of bread of any kind
Salted butter
Garlic cloves (crushed)
Cheese
Herbs – oregano, basil and chilli flakes
Parsley
Method
Step 1
Cut the bread into longitudinal halves.
Step 2
Mix the butter and garlic together in a bowl till they form a thick paste.
Step 3
Spread the butter and garlic mix evenly over the bread halves.
Step 4
Top the bread with some shredded cheese of your choice.
Step 5
Sprinkle some herbs based on your taste. You can add oregano, basil and chilli flakes. Also, sprinkle some parsley.
Step 6
Bake the bread slices in the oven for about 10 minutes or until the butter melts. The bread should be toasty and warm.
Step 7
Serve the ready garlic bread with a cheese dip or all by itself!