#ItalianLove Spaghetti with Mushrooms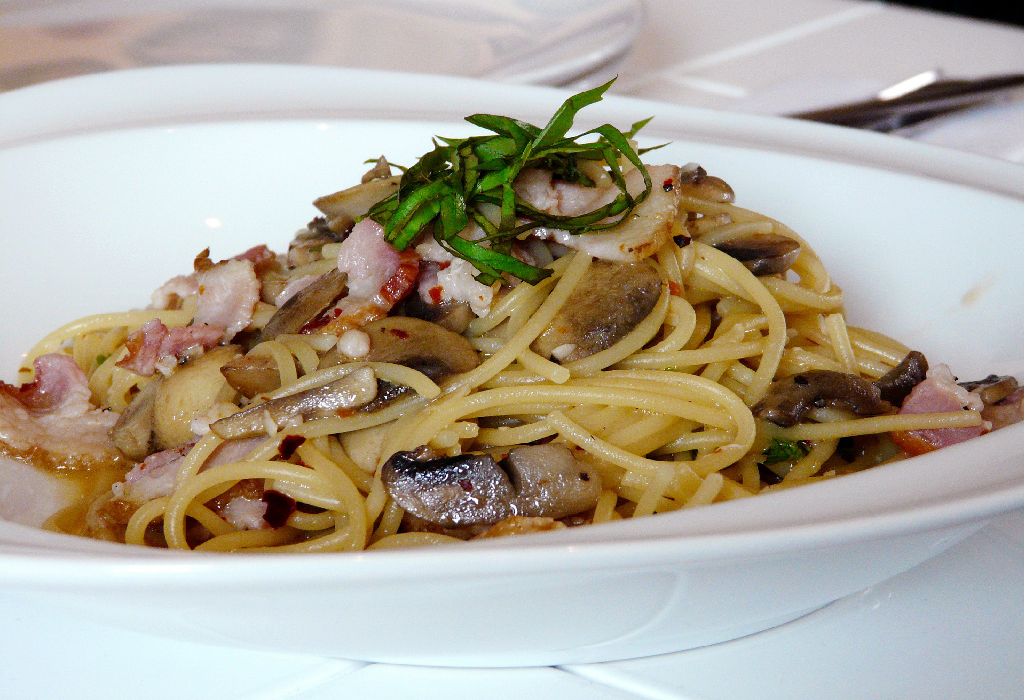 In this Article
This is what I turn to when I'm looking for 'Comfort Food'. It's got all my favourite ingredients and is a big hit with both my 17 year old nephew and my 6 year old niece. It's a single dish meal, so while it's a little time consuming to make, it's a handy recipe to have!
| | | |
| --- | --- | --- |
| Serves | Preparation Time | Cooking Time |
| 4 People | 10 Minutes | 45 Minutes |
Ingredients
Spaghetti – 1 and a half packets
Olive oil – 4 tablespoons
Butter – 60 grams
Flour – 60 grams
Milk – 600 ml
Garlic – 3 cloves, finely chopped
Mushrooms – 250 grams, sliced
Cheese – 6 cubes, grated
Salt and pepper to taste
Method
Step 1
In a small pan, heat the olive oil, add the garlic, and saute till translucent. Raise the heat and add the sliced mushrooms, saute on high heat tossing frequently. Season with salt and fresh pepper. Switch off and set aside to cool.
Step 2
Bring about 10 cups of water to boil in a large pan, add a teaspoon of olive oil and salt. Add the spaghetti, pressing down with a slotted spoon until all of it is submerged. Boil rapidly for another 10 minutes, checking frequently. Once done, drain into a large colander, add a splash of olive oil, and toss.
Step 3
While the spaghetti is cooking, place the butter in a heavy based pan, and melt over low heat. Whisk in the flour spoon by spoon, until the mixture comes together and starts to leave the sides of the pan – about 2 minutes
Step 4
Pour in the milk at once, and whisk vigorously, to ensure no lumps form – the mixture will begin to thicken. Stir in 4 cubes of the grated cheese, then add the cooled mushroom and garlic mixture.
Step 5
Serve immediately with the hot spaghetti and a bowlful of grated cheese – Yum!