Is Your House Sparkling This Diwali?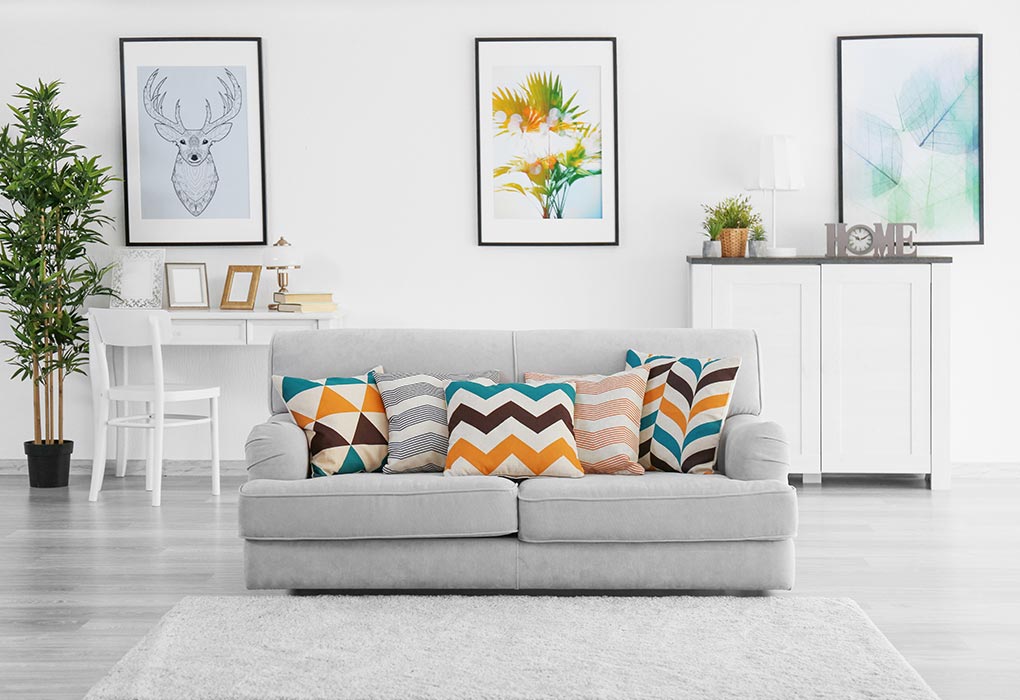 In this Article
Ready-Steady-Diwali! Yes, the mega-festival filled with love, light and so much mithai is upon us again. As if you're not already busy cleaning the house and renovating the fixtures – we must remind you that you're also going to have to make your abode shine and sparkle. What with managing the guests, the food and the kids (!), decor seems a bit of a hassle, no? Nay! These diwali decoration tips and ideas for home will be half the effort, and double the aesthetics. Your sparkling home will garner good vibes to spread all the luck and love on the auspicious day. Read on and work your magic!
Glittering Home Decor Ideas for Diwali
1. The Basics: De-Clutter and Organize
When you go on an organizing spree in your home, it can turn out to be quite an adventure. In the end, you'll always have a treasure trove – your mom's old sarees, a vintage vase you forgot you owned, or a churidaar you thought was misplaced. The possibilities are endless! The cleaning helps create more space, so don't forget that you're doing this to throw out trash and not make excuses for its future use. The extra space will come in handy with guests and the kids running around the house on Diwali. What's more, this will even let you keep the kids busy and out of trouble this Diwali!
2. Re-arrange
One of the best diwali interior decoration ideas is to change-up things a little. A neglected corner in your living room occupied by an old table can become the new focus with the help of showpieces, or even flowers. This will bring a brand new feel to the place. What if you swapped your dining table with nice low-seating mats or takhts? It will give the house a more royal feel and if you were going to spend on new furniture anyway, this might be a good start.
3. Art
Who says you have to buy expensive art pieces to make your walls come alive? Just get quirky paints, choose a focus wall considering the lighting and view of the room, hold the brush and get started – it'll give you an immense sense of accomplishment just to see that you made the room more lively, not to mention how much you get to brag about it! Think that might be too bold for your taste? Get a canvas instead, and be creative. Abstract art is timeless!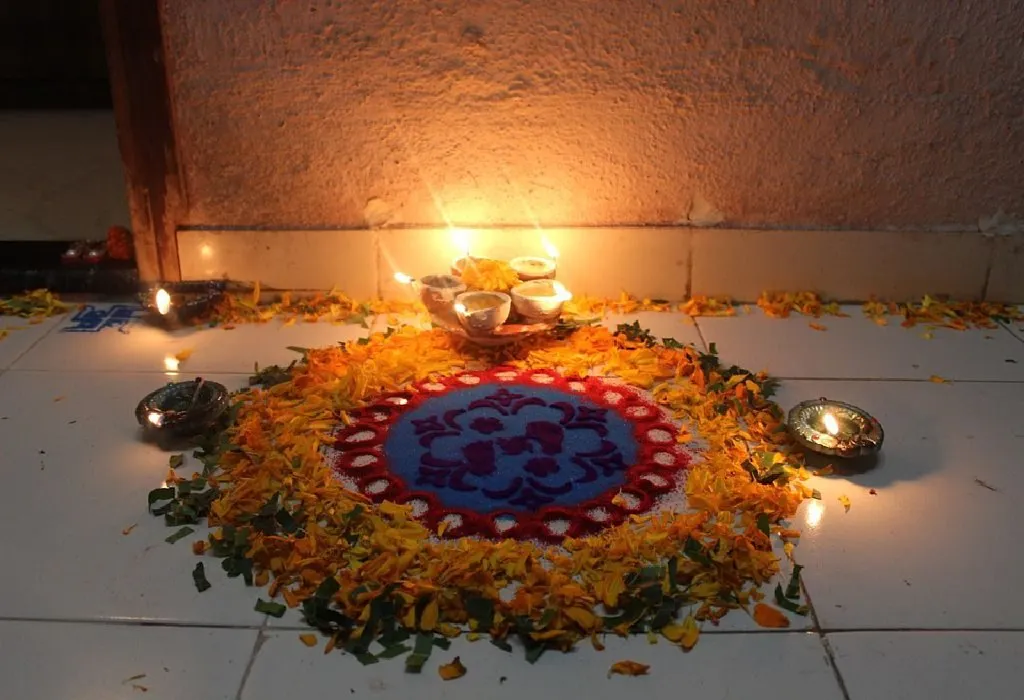 4. Flowers and Fragrance
Natural flowers will make your house colourful, bright and happy. Use them for making bright rangolis at the entrance or in the centre of the puja-room. They'll be much easier to maintain than the powder ones. Plus, the sight of flowers being illuminated by diyas on the big night is purely beautiful! Keep your house smelling fresh by using, aroma diffusers, incense, and scented candles.
5. Lights
Let's not under-estimate the effects of mood-lighting! To really send your family and guests into a festive fervour, include bright and festive lights for diwali decoration. If you've been using white lights in your house, try going for white-yellow tinted ones for an ethereal pale glow all around. Another great way of jazzing up your house is to not use any light and instead, spend that money on buying pretty lanterns and tiny lamps that will give the place a rustic feel. You can also use some great DIY ideas available online to create your own lamps and other diwali decoration items for home.
This four pronged approach to home decor won't burn a hole in your pocket, or your time schedule! You'll be good to go even if you start just two days before the big day. Remember, beauty and cheer garners good luck and Goddess Laxmi's blessings for your family and friends. So happy home-making ladies, with these tips for diwali decoration in home you can't go wrong now!
Also Read:
Pre-Diwali Cleaning Hacks you Must Try
How to Celebrate Diwali in Eco Friendly Manner?
Dress Up your Kids with these Trending Styles this Diwali
Easy Diwali Card Ideas for Children