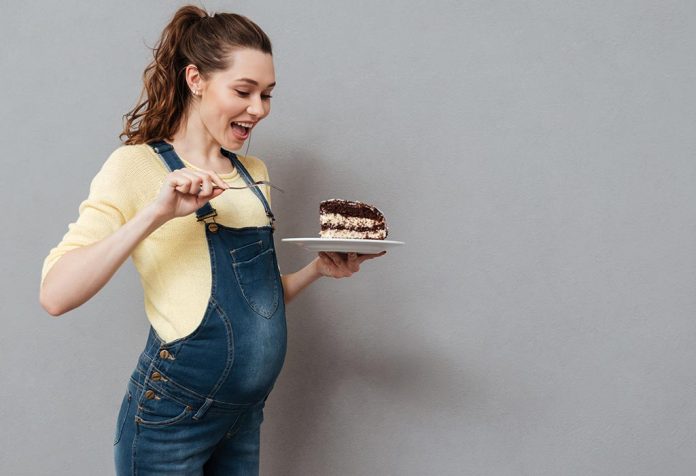 Indulging in sweets ever so often is not a bad idea. Sugary foods in smaller portions are enjoyed at all times, but one needs to take a little extra care during pregnancy. Eating too many sweets during pregnancy can have an adverse impact on the growth of the baby. Extra sugar in the body can lead to unnecessary weight gain, increase in insulin and glucose levels and other essential nutrient deficiency. For a healthy pregnancy, a little weight gain is normal and necessary but gaining a lot can cause backaches and dental problems. If you are feeling alarmed because of the mere fact that you have a sweet tooth, read on to know what are the other options available for a healthy eating plan.
Are Artificial Sweeteners Safe during Pregnancy?
Expectant mothers are always concerned about diet and nutrition during pregnancy. Sweeteners can be categorized as nutritive (contain calories) and non – nutritive (without calories). Natural sweeteners or sugar is always the best option for pregnant ladies. However, artificial sweeteners are safe when used in moderation. All expectant moms should stay away from saccharin as researchers have found that it increases a baby's chances of developing bladder cancer. The artificial sweetener or the 'table top' sweetener is deemed safe during pregnancy and lactation. Nutritive sweeteners include sugars such as sucrose, dextrose, honey, corn sugar, fructose, and maltose.
Effects of Eating Excessive Sweets during Pregnancy
Eating too many sweets during pregnancy is to be avoided as it has a lot of harmful effects. Some of the effects are given below:
1. Weight Gain
A large amount of sweet consumption is linked to unnecessary weight gain. Foods that are high in calories like cookies, pastries
and cakes lead to excessive weight gain during pregnancy. Choose to eat foods that will satisfy your sweet tooth without the potential negative effects.
2. Increased Sucrose Level in Blood
Eating too many sweets during pregnancy leads to increased sucrose level in the blood. The main source of sucrose in the diet is sweetened foods and beverages. The wisest option during pregnancy is to avoid sucrose-containing foods, with the exception of fruits, in order to prevent the increase of blood sugar level after having your meals.
3. Effects on Baby
All expectant mothers are to keep in mind that eating too many sweets during pregnancy can have dangerous effects on the baby. A newborn baby is at a higher risk of diabetes and metabolic syndrome. The birth weight of the baby may also get adversely affected. Overindulgence in sweets sometimes results in the early birth of the baby with an increased risk of early birth-related complications. Eating too many sweets during pregnancy can cause you to have a severely overweight baby. It places the children more at a risk for heart disease and various allergies.
Ideal Sweet Intake for Pregnant Ladies
The average daily intake for women is 100 calories per day (25 grams or 6 teaspoons). It seems like a reasonable amount for ladies who are healthy, lean, and active. Soft drinks, baked goods, and processed foods should have no place in the diet of an overweight or obese person. One must, therefore, stick to real, single ingredient foods and avoid processed foods which are high in sugar and refined carbohydrates.
Healthy Desserts Recipes You can Try
Can you believe that a cake can be healthy and diabetic-friendly, without added sugar? Try out these recipes for cakes:
1. Moist Carrot Cake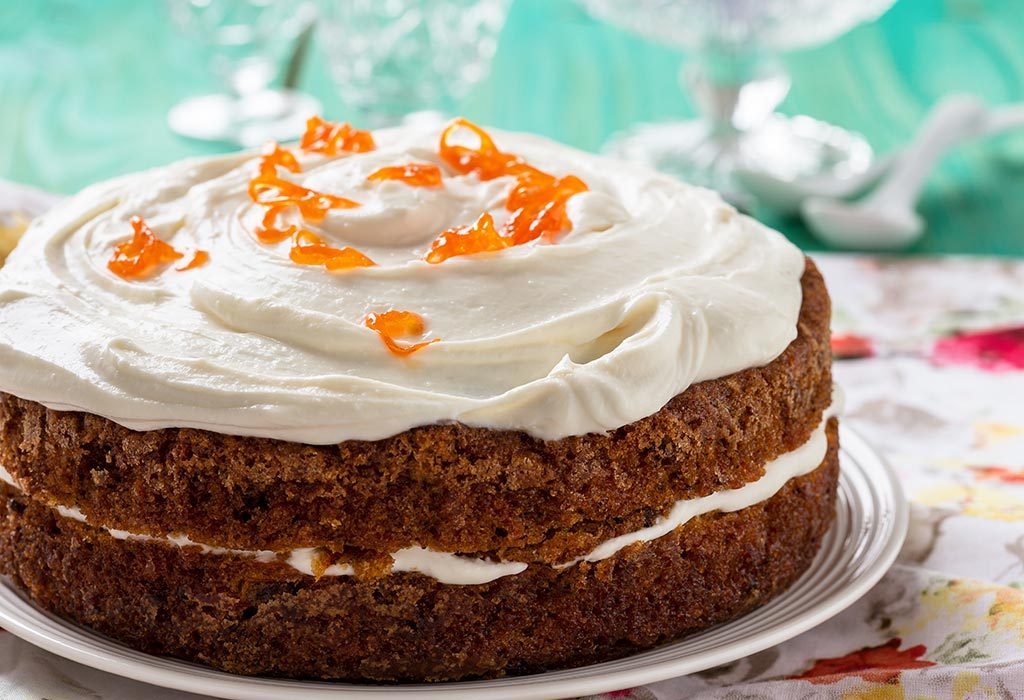 A moist carrot cake is a very healthy dessert recipe which can be made quickly and easily.
Ingredients
¼ cup carrots finely grated
2 eggs
¼ cup plain yoghurt
2 cups almond flour
1 cup sweetener of your choice
2 teaspoon baking powder
3 tablespoons sunflower oil
Frosting
3 tablespoons butter
4 ounces cream cheese ( softened)
Sweetener to taste
½ teaspoon vanilla
Method
1. Beat the eggs with vanilla, yoghurt, and oil.
2. Take another bowl and combine baking powder, sweetener and flour. Mix well after adding it to the egg mixture. Mix grated carrot as well.
3. Take a cake pan, put little amount of oil in it and pour the mixture into it. Bake at 350°F (175°C )for about 40 mins. Check by inserting a toothpick until it comes out clean. Cool it completely.
4. Combine butter, sweetener, cream cheese and vanilla and beat until it becomes smooth. The icing thus prepared is to be spread on the cake.
2. Sugar-free Coconut Vanilla Ice Cream



A sugar-free ice cream can be very healthy for you. You can eat satisfy yourself by eating your favourite ice cream and you won't gain excess weight too.
Ingredients
2 cans full-fat (unsweetened) coconut milk
One fresh vanilla bean
Method
1. Place a parchment paper on a rimmed baking tray. Pour coconut milk on the parchment paper and freeze for several hours.
2. The parchment paper makes it easy to break the frozen coconut milk into chunks.
3. Then the frozen chunks are put in the food processor.
4. When the mixture begins to get smooth and resembles a creamy dessert, open the vanilla bean and put the seed inside the food processor.
5. Continue the process until the ice cream texture is ready. Serve immediately. Coconut milk is known for its health benefits.
3. Makhane (Lotus Seed) Ki Kheer

Makhana (Lotus Seed) is rich in protein and calcium. Makhane or fox nut combined with low-fat milk makes a creamy and delicious kheer.
Ingredients
I cup makhane
1 tsp ghee
4 1/2 cups of low fat milk
1 tbsp sugar substitute
A few kesar (saffron strands)
¼ tsp nutmeg ( jaiphal ) powder
Method
1. Take a deep non-stick pan and heat the ghee. Add makhane and saute on a low flame for 2 to 3 mins. until they turn crisp.
2. Blend the crisp makhane to a coarse mixture.
3. Boil the milk in a deep non-stick pan. Add the coarsely crushed makhane and sugar substitute. Cook on a medium flame for 120 seconds, stirring occasionally.
4. Add the saffron and nutmeg powder and mix well.
5. Serve immediately.
4. Lapsi

It is made of broken wheat, light enough to be eaten after a heavy meal. It is a sumptuous dessert which will nourish you with energy, protein, and iron.
Ingredients
½ cup broken wheat (dalia)
½ cup sugar
3 tbsp pure ghee
2 tbsp almond slivers
½ tsp cardamom powder
3 tbsp warm milk
Method
1. Heat the ghee in a pan. Fry the broken wheat till it is golden brown.
2. In another pan, heat 1 and a half cup of water.
3. Increase the heat and add the water to the broken wheat and wait till the water boils.
4. When the wheat is almost done, add sugar, cardamom powder, and almonds and mix well.
5. Cook on a low flame till the ghee separates.
6. Allow it to cool and then add milk and heat again. Serve hot.
5. Custard Kheer

Custard kheer is a simple recipe and fruits can be added for flavour and texture.
Ingredients
Milk – 1 litre
Rice – 4 tbsp
Vanilla Custard – 2tbsp
Sugar – 8 tbsp
Almond – 1 tsp sliced
Pistachios – 1 tsp diced
Method
1. Spread pre-soaked and drained rice on a cloth and let it dry.
2. Boil milk in a pan.
3. Roast the dried rice and grind it coarsely.
4. Add ½ cup milk to it and mix it well.
5. Add the mixture to the boiling milk and cook on low flame.
6. Take vanilla flavoured custard powder and add ½ cup milk.
7. Now add the custard and milk mixture stirring continuously.
8. Sprinkle almond and pistachios. Refrigerate it and serve chilled.
How to Manage Sweet Cravings?
Don't you feel that sugar cravings are hard to let go? If yes, then know how to manage them:
Maintain Blood Sugar: Eat smaller meals; by eating smaller meals, you can maintain your blood sugar and avoid the need to have excess sugar.
Avoid Processed Food: Avoid gulping processed foods and aerated drinks, as processed foods have copious amounts of sugar.
Drink Plenty of Water: By drinking plenty of water, you can fill up your belly, curbing the urge to eat.
Meditate: Try yoga to divert your attention away from those sweet cravings.
Healthy Alternatives to Sweets
Limit your consumption of sweets by some healthy alternatives:
It is a common feature to crave for sweets during pregnancy. It is safer and better to take artificial sweeteners than consuming an excessive amount of sweets. The adverse effects might make the person regret for a lifetime. There are some healthy desserts which can be tried to satiate the craving. So, go for healthier alternatives and stay healthy in those nine months of your pregnancy.
Also Read: Healthy Breakfast for Pregnancy – Foods to Eat and Avoid