Introducing The Story Of Diwali To Your Tween
Crackers, new clothes, presents and family reunions! But is that all Diwali is about? Why do we call it – The Festival of Lights and what's the significance of placing diyas in and around your home? It's important to impart the meaning behind our culture and its traditions and Diwali's history and significance to our young ones.
It's no surprise that Diwali is the favourite time of the year for kids of all ages – and adults too! You get to decorate your homes with fairy lights, twinkling diyas and paper lanterns. You get to catch up with your extended family in Bollywood style family reunions full of gifts, sweets and love! And best of all you get to get to enjoy days off from work while your kids celebrate being away from school! But there's so much more it, and your budding tweens deserve a proper introduction to the history, significance and origin of this stunning festival!
The Story Of Diwali for Preteens
Diwali is a celebration of the victory of Good over Evil. It is a commemoration of Lord Rama's return to his kingdom Ayodhya, at the end of his exile of 14 years, and after he defeated Raavan. The people of Ayodhya welcomed their King Ram and Queen Sita by lighting clay diyas along the streets of Ayodhya to light up their journey home! The name Diwali originates from the Sanskrit word 'Deepavali' to represent these diyas.
Great Books to Introduce Your Tween to The Story of Ram And Sita
While the original Valmiki's Ramayana may be too heavy a read for even the most grownup tweens, here are some great options for them to pick up!
Illustrated Ramayana for Children – by India Epic.
Valmiki's Ramayana – by Amar Chitra Katha.
Sita's Ramayana – by Samhita Arni.
Ramayana – by Bulbul Sharma
Triumph of Hanuman – by Tulsidas Sundarkaand
The Five Days of Diwali
1. Dhanteras
Also known as Dhanwantari Triodasi, the first day of Diwali, marks the day when Lord Dhanwantari came out of the ocean with Ayurvedic for mankind. On this day at sunset, one should bathe and offer a lighted deeya with Prasad to Yama Raj, the Lord of Death, at the sacred Tulsi tree.
2. Narak Chaturdasi
The second day of Diwali is a celebration of Lord Krishna destroying the demon Narakasur and making the world free from fear. This is the day to massage your body with oil, bathe and rest so that you are ready to celebrate Diwali with utmost devotion and positive energy.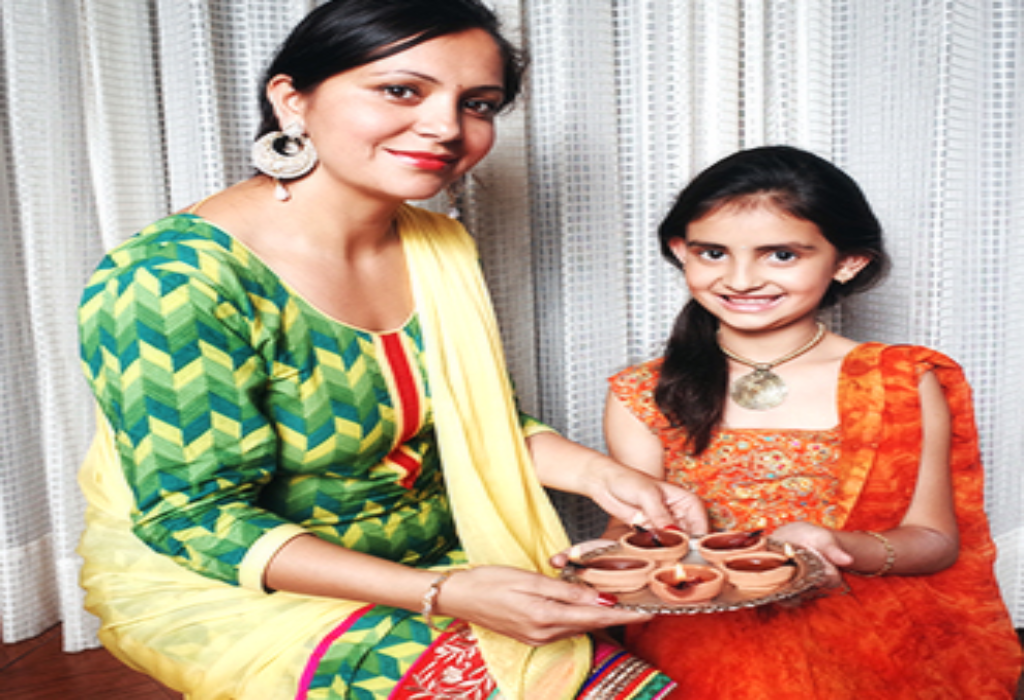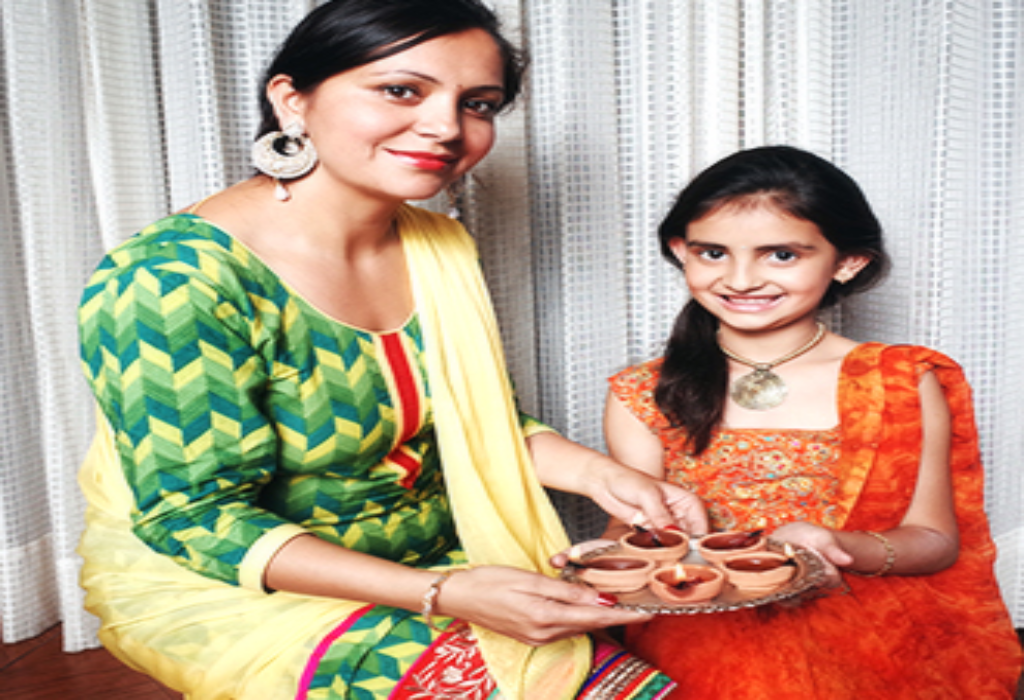 3. Lakshmi Puja
The third day of Diwali celebrates prosperity and good fortune and worships Goddess Lakshmi and Lord Kuber. Homes are refurbished and cleaned, decorated with flowers and lights and jewelry, to "invite Lakshmi in" and hope that the Goddess blesses the home with wealth and well-being.
4. Govardhan Puja
The fourth day, also called Annakut (meaning a heap of grain), is celebrated as the day Krishna defeated Indra by lifting the Govardhan hill to protect his villagers for Lord Indra's torrential downpour. This is the day when friends and relatives visit to present gifts and best wishes for the season.
5. Bhai Dooj
Also known as Bhau Beej in central India, the last day of Diwali, is quite similar to the celebration of Raksha Bandhan. On this day, sisters invite their brothers home for delicious meal to symbolise the sister's belssings for her brother, as well as the brother's duty to protect his sister.
Diwali is the biggest Hindu festival celebrated all over the world by people of all religions and factions. It is truly a celebration of love, good wishes and the gift of giving!