Indoor and Outdoor Play Equipment for Kids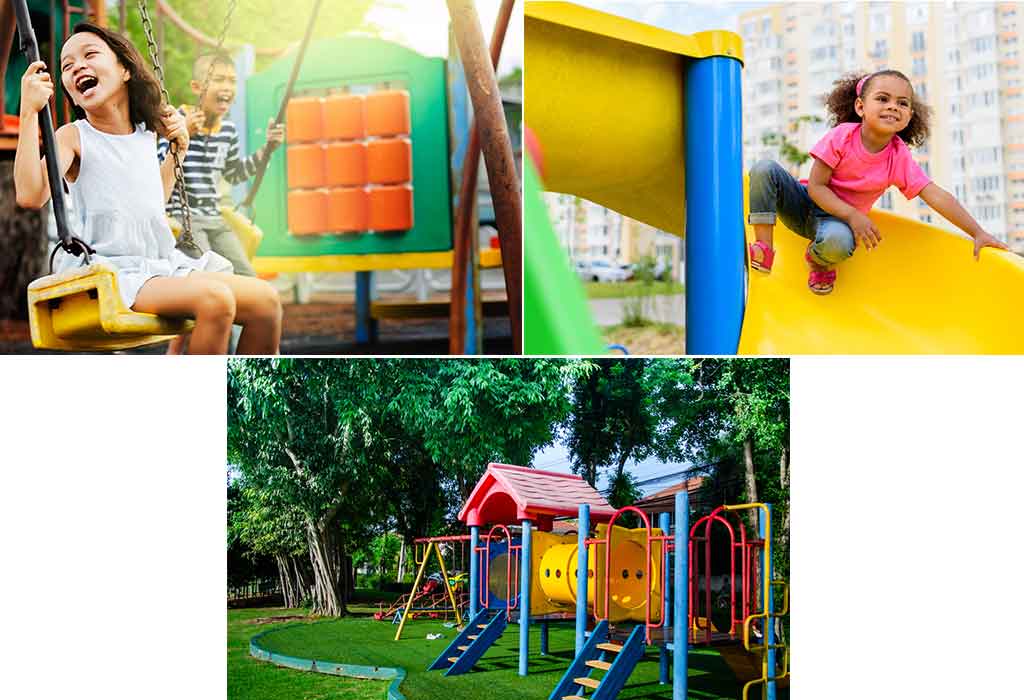 Kids love to have fun – that's the whole point of being that young! Playtime is the most awaited and cherished time of their lives. Not only does it keep them happily busy, but it also facilitates the necessary exercise they need for their physical and cognitive growth. With summer knocking on the door, and the holiday season approaching, too, you will have to make more plans to keep your little one entertained and occupied.
If this thought seems daunting to you, fret not! FirstCry.com is at your rescue!
We offer a wide range of indoor and outdoor toys for kids that can help you keep your child engaged and active!
Stimulate Playing Experience with Kids Playground Equipment
At FirstCry.com, you will find kids' playground equipment made of child-friendly and child-safe materials and designs. And guess what! You can purchase them, too, and make a small playground for your little one in your own backyard. So, what can you go for? Some of the kids play items that attract children to the playgrounds, undoubtedly, are the slides, see-saw, and swings. Let's look at each one of them.
Slides/Sliders – We have a variety of slides/sliders for kids in different shapes, sizes, and colours. The smaller ones can be used indoors, while the large ones that come with classic, as well as spiral sliders can be accommodated outdoors.
Swings – Swings are great for developing spatial awareness in kids. And which kid doesn't like to swing high into the sky! Our range of this kid's play item includes plank swings that can be hung by the ceiling, and funstations with swings.
Play Funstations or Play Units – We have several combinations of children playground equipment put together to make these funstations or play units. They have slide-and-swing sets in various combinations of sliders, spirals, climbers, and swings.
Now, Indoor Play Is More Fun with Indoor Play Equipment for Kids
Kids will be kids; they will want to have fun everywhere. Our range of indoor toys for kids can come to your rescue when your tiny tot needs a bit of entertaining! At FirstCry.com, you will find toys such as hula hoops, skipping ropes, bowling sets, ring toss sets, balancing games, hopscotch, etc., that will keep your little one entertained for hours.
We also offer other indoor toys like playhouses and tents, which are available in attractive colours and sturdy, safe materials. They will help stimulate your little one's imagination and encourage him to escape to wonderland.
If you think an exercise routine is also needed for your kiddo, and your paediatrician recommends so, we also have a range of yoga mat and gym accessories you can invest in.
Promote Your Lil' One's Motor Skills with Kids Outdoor Play Equipment
FirstCry.com also offers a range of other outdoor toys for kids that help promote their motor and cognitive skills. You can choose from frisbees, boomerangs, pogo sticks and hopper balls, trampoline, wooden ladders and hoppers, ball catchers, ball pits, slingshots, bouncers, hula hoops and skipping ropes. Your little one will be spoilt for choice, and will never have a dull moment with these toys!
You May Also Like:
Best and Top Rated Baby Play Yards and Playpens
Also Read:
Best Outdoor Activities and Games for Toddlers
Indoor and Outdoor Physical Activities for Kids
Fun and Interesting Outdoor Activities for Kids
?>