In Conversation With Nidhi Pathak, Mommy Bloggers of Bangalore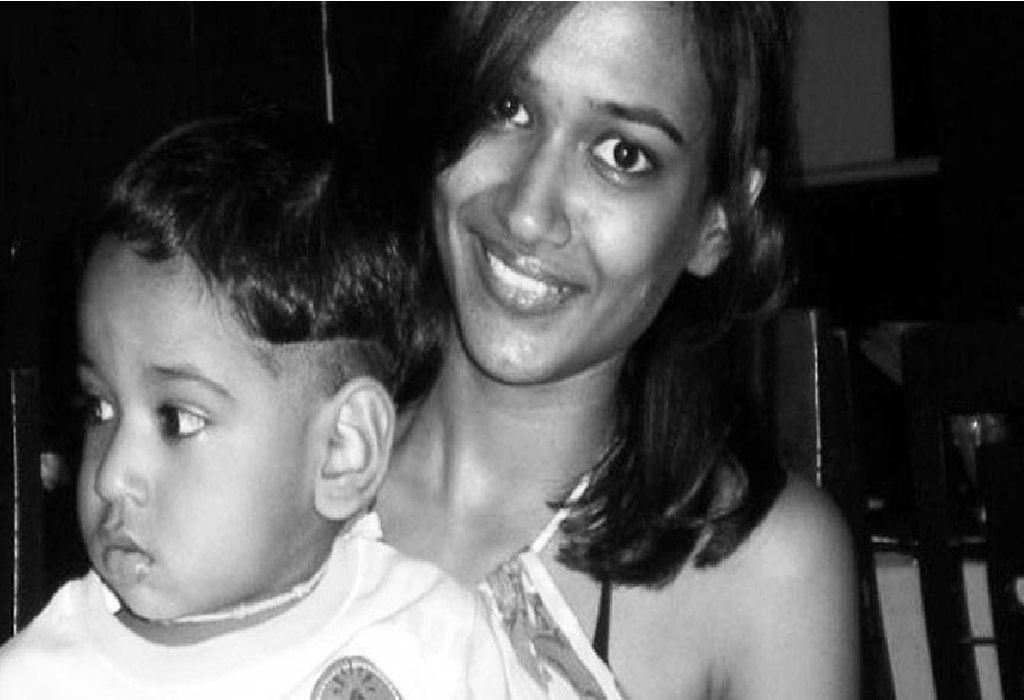 What do Moya Caddy, Donna George and Nidhi Pathak have in common? They are the ladies who run an amazing support system for all Bangalore moms. Yes, really! The women behind the Facebook group 'Mother Bloggers of Bangalore', these determined ladies have helped create a loving ecosystem for all things mommy. However, neither did they start the group for this reason nor did they envision their success. Here's how it all started…
Mommy Bloggers of Bangalore took birth in 2015. A working mom cum blogger, Nidhi was disappointed when her blogging took a backseat due to her career. In order to keep herself and fellow mommy bloggers motivated to blog, she started this group. Today, she is the admin, and fellow mommies and blogger friends Moya Caddy (founder of the wildly popular Facebook group Mums of Bangalore) and Donna George help her maintain the group.
In today's social media revolution, nothing is insulated from the internet. But when you can use the internet to further something that makes you so happy, it's a win-win, right? Not only do blogs act as an outlet for our apprehensions, fears and joys as a mom, but they also let us voice our opinion and take a stand on issues that matter.
"Social media, including blogs, has empowered parents by creating awareness, alerts and a reliable support system. For instance, last year's child rape issue in Bangalore had shaken the entire city and the ensuing social media storm made the authorities answerable."
Unlike many other Facebook groups, the members here believe in peaceful coexistence. Generally speaking, it is easy for people to be polite when they have a similar point of view. The trouble arises when their opinions clash with each other. And due to the anonymity of the Internet, people tend to be far more rude and intolerant than they are in face to face interaction. Nidhi says, "There are no controversies or debates. Every member listens to the others' view and always agrees to disagree in a respectful manner. All members are happy to help each other and they bond really very well."
Surprised? Well, there's a simple reason behind the peace and camaraderie on the group. All the members are laser focused on just one thing – mommy blogging. Becoming a parent can put so many things on the backburner. In this scenario, blogging is both therapeutic and liberating. The members talk about everything – from getting more readers and visibility for their blogs to guest blogging and opportunities on other writing platforms. Since mommies typically have tons of challenges and responsibilities, the group is a constant motivation for them to blog. The in-house contests, events and activities, monthly workshops for moms and other quarterly sessions help them take out time for themselves and for their passion. Not just that, Mommy Bloggers of Bangalore also participates in networking and blogging meets to help moms stay connected to their readers and grow within the blogging eco-system.
Quick Starter: How Can Stay-at-Home Moms Earn Through Blogging?
Each new day brings new learnings for the mommy bloggers in the group. They learn to better their art, to cater to more readers, and to stay energised and dedicated to blogging even after hour after tiring hour of mommy-chores. Nidhi has long-term goals for this wonderful, close-knit community. "I aim to conduct regular mother bloggers meet and workshops that help each member to share, connect, learn and grow their blogs in respect with audience and commercials."
All this has probably made you wonder how you can get started on your own blog too, right? Well, truth be told, blogging is tough, especially when you don't know what to blog about. But don't worry, Nidhi has a message to help all you mommy bloggers in the making – and this is also a mantra she lives by.
"Don't start a blog just because everyone around you is doing it. And just because you are mom, you don't have to always blog about motherhood or parenting. You can create a powerful blog by simply following your passion and hobbies, like blogging about arts, craft, fashion, gadgets…anything and everything under the sun."