Importance of Blocks and Construction Toys for Preschoolers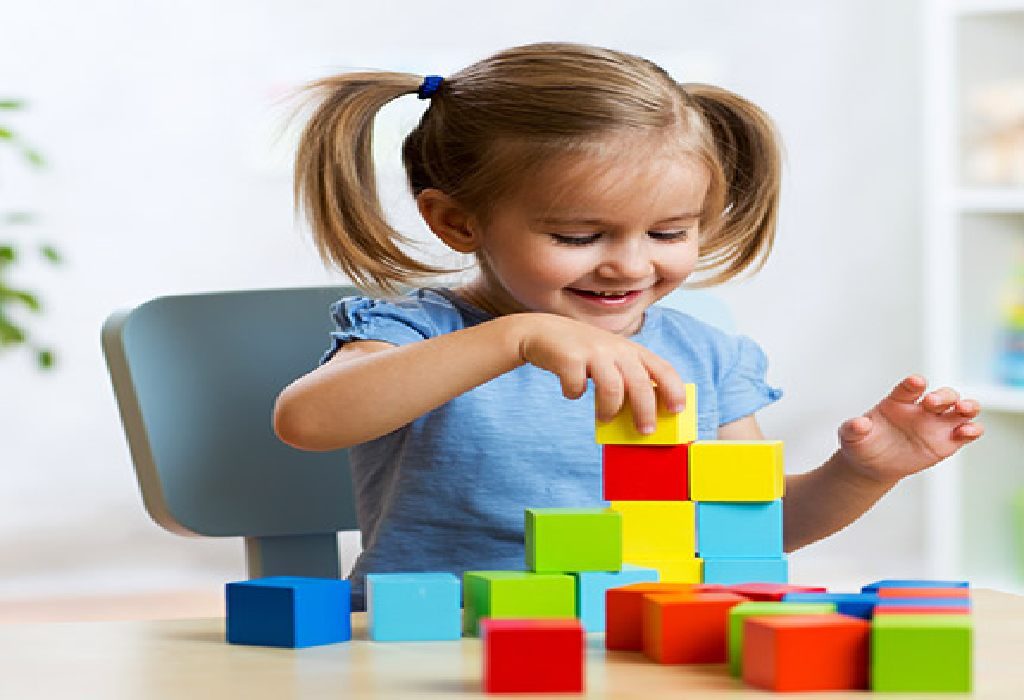 In this Article
Children playing with building blocks and construction toys stand to benefit greatly. How? It allows them to think outside the box when solving problems. The colours, shapes and sizes contribute towards a wholesome learning experience. It also sets the foundation for him to excel at maths and logic in school.
Keep the i-Pad away and ensure your child plays with building blocks instead. Playing with these toys will benefit your child greatly, considering he will be joining school soon. Make block and construction play fun for him. He will soon find new ways to integrate the toys in different scenarios.
Benefits Of Block Play In Early Childhood
1. Builds Social Interaction
When your kids create "masterpieces" from blocks and construction toys, they may want to show them off. Working with other kids builds social interaction. Your child also stands to understand directions better while explaining things. Building objects together with blocks or construction toys also helps develop team spirit. Your little one and his group of friends will work together to complete the task. Thus, investing in preschool building blocks is always a good idea.
2. Boosts Problem-Solving Skills
Construction or block toys boost hand-eye coordination. This will happen gradually as your child learns to grasp, collect, and move the blocks or construction toys. They may also compare the many pieces of construction toys before actually building something. This will enable them to distinguish between same and different. When your kid joins school, his ability to count the pieces will improve his maths skills. Building blocks for maths comes in handy! Not only that, his reading and understanding abilities will also improve as he tackles the construction pieces to build something. In fact, block play and child development go hand in hand.
3. Improves Spatial Skills
Studies prove that spatial skills improve as a result of construction play. In fact, children who engage in building complex structures with the pieces perform better on spatial intelligence tests. The building blocks and construction toys will encourage your child to test spatial relationships in addition to rotating objects in his mind's eye. Continuous practice will allow your child to develop superior spatial abilities. Puzzles and board games are the perfect toys that help children develop spatial skills. Why are board games helpful? They allow your kid to plan, handle winning and losing while also improving spatial skills. When he starts playing board games with you, it will improve communication. Board games can be used to develop social skills.
Encourage your child to spend time playing with puzzles. Solve puzzles together as well as encourage him to make them on his own. Therefore, children playing with building blocks is never a waste of time. In no time, your preschooler will find new and creative ways to solve problems. Therefore, block and construction play doesn't only provide 'mechanical' excellence. It stimulates the brain significantly. Start early and notice how your child's cognitive skills improve over a period of time.
?>