If You're Planning to Hire a Maid or Aayah, This Is How Much It Will Cost In India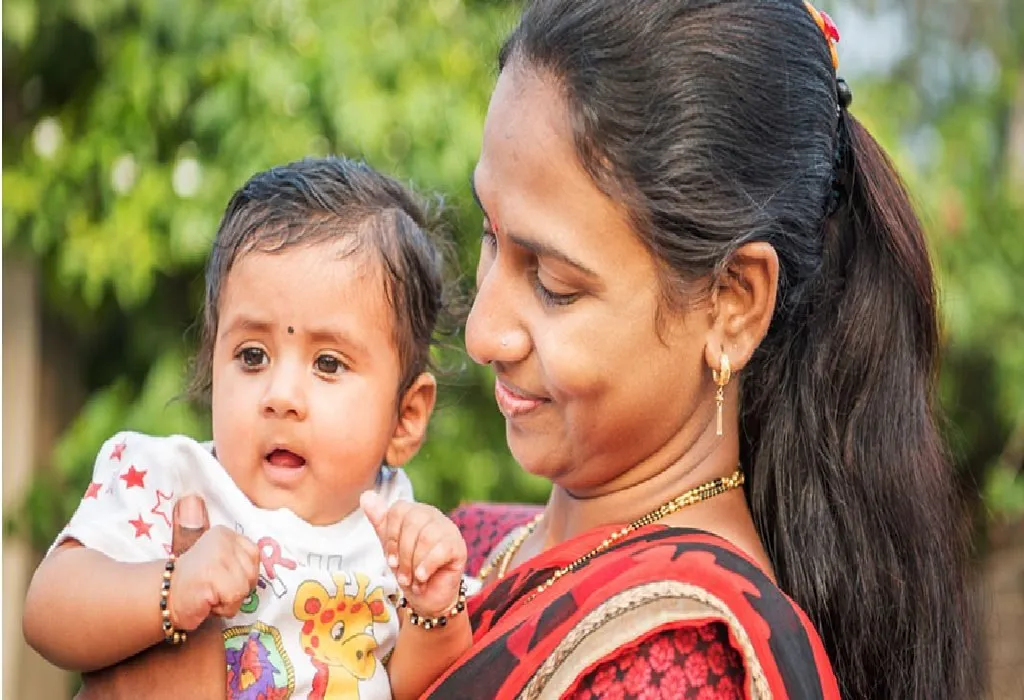 In this Article
The scene of 'house-help' or 'house workers' has changed with our changing culture and times.
Many of us will remember stories from our grandparents times when a certain 'Sakhu-bai' or 'Ramu-kaka' would be living with a huge household,at the beck and call of any of the family-members, ready to toil and work hard in exchange of a roof on their head, clothes on their body, and meals in their plate.
The arrangement was indeed filled with feeling of big gratitude on the part of the worker, and those of 'charity'-of-sorts on the part of the family.
In the new world, this system is almost non-existent. One of the most trusted source of information about maids is our neighbours. Most multi-complex societies and gated colonies have a certain set number of maids that offer their services in the entire society. Any new tenant/owner usually finds it easiest to simply ask around to find solutions to such problems as paper-wala, doodh-wala, and a 'bai' too.
Typically, for a 2BHK apartment with a 4-member family, a maid will charge between 500 and 700INR for every chore assigned to her.
However, the cost of hiring a maid varies greatly from one city to another, and within a city from one locality to another.
Maid Bureaus
Much like a marriage bureau that offers you several profiles of prospective life-partners for your children, a maid bureau offers profiles of different maids or aayahs for you to pick from.The best part about maid bureaus is that they allow you certain guarantees and conveniences that would not be possible if you were to look for a maid on your own – such as offer police verification (so you are assured about who you are letting in into your house).They also allow you to pick from a host of services that the maids offer.
Many of these bureaus run locally, and operate within cities. Some of them specialise in a certain kind of service – such as babysitting, or elderly care, etc.However, the Internet has made it easy for the process to be centralised. This allows you to be assured of the quality of work, plus the safety aspect, even if you change your city and move to a new one.
1. Average Salary
The average maid cost with an online bureau is typically in the following range:
Part-time Maid (upto 2 hours): between INR 3000 and 6000
Half-Day Maid (upto 5 hours): between INR 6000 and 8000
Full-Day Maid (upto 8 hours): between INR 9000 and 11000
Live-In Maid (24 hours): around INR 15000 or more
On an average, for a 10-hour work day and a seven-day working week, a maid can typically charge INR 5500 to 6000.
*This is the typical cost of maid service for a 2BHK apartment with 4 family members.

2. Things they OFFER
Typically these websites offer a range of services. Different families need help for different things in the house – some may need help to look after a baby, some may be caring for an old grandparent, others may want to do all this on their own, but want someone to do the chores of the house. Accordingly, you can hire either of the following:
Elderly Care – you can pick the chores you want the maid to do for your elderly family member, for example clearing the bedpan, bathing, changing clothes, medication, etc.
Babysitting – you can pick the chores you want the maid to do for your baby, for example massage, changing diapers, bathing, etc.
Cook – you can pick your preferred choice of cuisine, and whether you want someone who can cook non-vegetarian food as well, or not.
Housekeeping – you can pick the exact chores you want to assign to the maid (explained in more detail below)
3. Things you can PICK
We did a survey of some of the top-notch online maid bureaus. These websites allow you to tailor-fit your maid into your household. They make sure that everything about the maid is to your convenience and preference. Some of the filters you can use are:
Number of hours – in other words, whether you want a part-time or full-time
Chores – cooking, sweeping-mopping, bathroom cleaning, washing clothes, washing utensils, dusting the house, general housekeeping, gardening, ironing clothes, etc.
Language – one of the websites offered options like Hindi, Tamil, Telugu, Malayalam, Kannada and even English
Religion – Hindu, Muslim, Christian, etc.
4. YOUR details they want
There are different things that will be considered before a final monthly salary is decided upon. This includes:
Number of people living in the house
Number of rooms in the house/apartment
Number of balconies/terraces
The Changing Face of the Profession
The Indian lifestyle has undergone a lot of changes. Our food-palate has diversified, our houses are more complex now, bigger, and with more sophisticated equipment. So if we are to hire someone to run a house, we need a maid who is comfortable with all these things.
An English-speaking maid, whose culinary skills include being able to cook non-India recipes like pies, quiches, and risottos may charge around INR 15000, plus perks, for a part-time employment.
At the same time, we are sure you know of maids who are easily clocking in a 5-hour day every day and are being paid as less as INR 1500 or so.
If you pause for a moment and compare your job and lifestyle to that of a maid, you might notice the following glaring differences:

They do not get a set number of leaves (casual, or sick, paid or otherwise). On the contrary, because of the guests pouring into our homes, we expect them to work for us during festivals too.
They do not get overtime.
They do not get benefits of any kind – dental, medical, etc.
They do not get insurance or mediclaim.
They do not get an assured and/or fixed-percentage of raise every year.
'Experience' doesn't necessarily count.
Sexism exists in this profession too! A driver (typically a male) gets paid typically INR 8000 to 10000 for driving a car – a job that is physically less labour-intensive than doing household chores.
However, we will all agree that a maid is truly a woman's best friend! And these bureaus that are in a way trying to bring some structure to this business should be honoured for their efforts and work.
So the next time you hire a maid, we beseech you to keep the above points in mind, and try not to haggle when she asks for a salary which you think is 'too much for a maid'.