If Mommying Was a Regular Job, This Is What It Would Be Like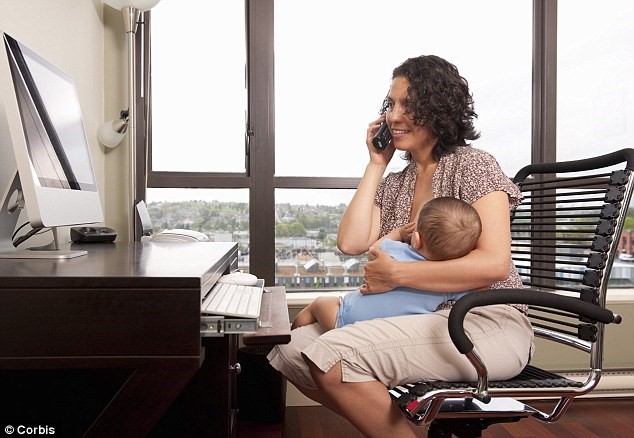 They say being a mom is the toughest job in the world. Let's imagine for a moment that mommying is an actual paying job. So, what would the job description be? What would be the perks and hardships? Let's take a closer look…
Before you read this, here's a disclaimer – If you're not a mom yet but planning to have a baby, this job description is going to intimidate you! But as veteran moms will tell you, parenting has multiple rewards, most of them not apparent or immediate. But the joys of raising your little one overpower the challenges of this tremendously difficult job profile…
1. If you're working as a mom, there will be a lot of multitasking on a daily basis.
2. You will have to face a lot of challenging situations like this.
3. And this.
4. Of course, you will have to do it all by yourself.
5. You must be prepared to be embarrassed in public…
6. …and have an eye for seeing things differently.
7. There will be no shortage of disgusting tasks.
8. Loads of patience will be required when dealing with kids.
9. After all, there will be a lot of tantrums along the way.
10. It is essential to be an expert at conflict resolution.
11. You will have to work 24/7.
12. So you will be too busy to have a social life.
13. Obviously, there will be no such thing as 'me time' either.
14. And you can say goodbye to privacy.
15. Precious or expensive items might be damaged…
16. Or forever lost.
17. Despite all that you do and tolerate, you will receive little to no appreciation.
18. Finally, just when you think you can sleep peacefully…
19. You will be woken up at any time!
Phew! It really does sound like the toughest job in the world! Yet moms do it everyday without complaining, and without any expectations. Hats off to you moms!