Ideas to Plan Your Child's 1st Birthday Party on Budget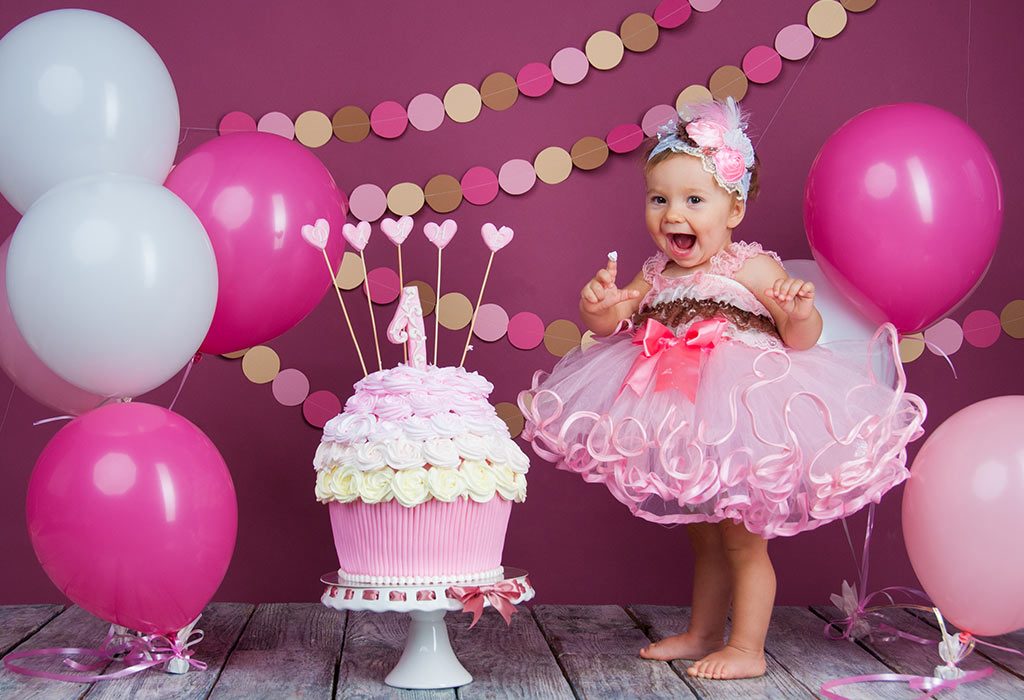 Parents are always on the hunt for budget-friendly birthday party ideas for their one-year-old. No matter how hard they look, they rarely come across ideas that don't make them look average. Understanding that the budget can be kept in control by making some out of the box decisions can help frame a low-cost birthday party as a unique and interesting one, for everybody that joins in to wish your child.
Budget-Friendly First Birthday Party Ideas
When organising a budget-friendly birthday party for your child's first birthday, there are numerous areas that you can make adjustments in to keep the costs low, and the element of fun just as high as before.
Party Themes
When starting off on a series of less expensive 1-year-old birthday party ideas, the theme of the party itself can be quite a big saver. If your set up a cartoon themed party where everyone dresses up to match the theme, you will end up setting up a party that is heavy on your wallet. Instead, choose a simple theme like "colours" or "all blues" without a specific context, so that you need not set up numerous activities to back up a complex theme.
Decoration Ideas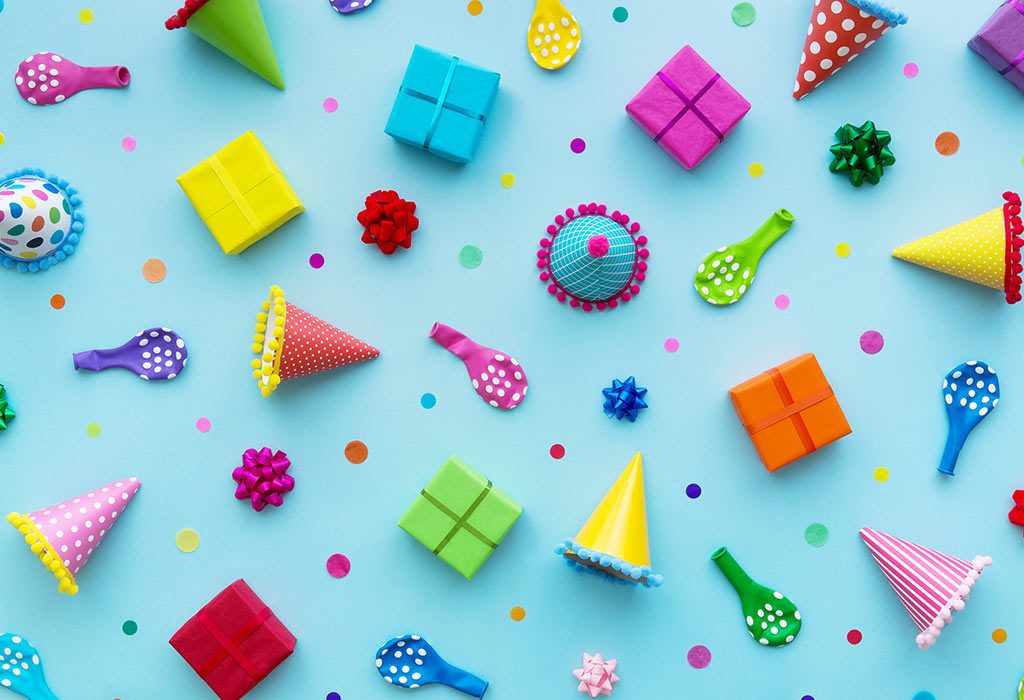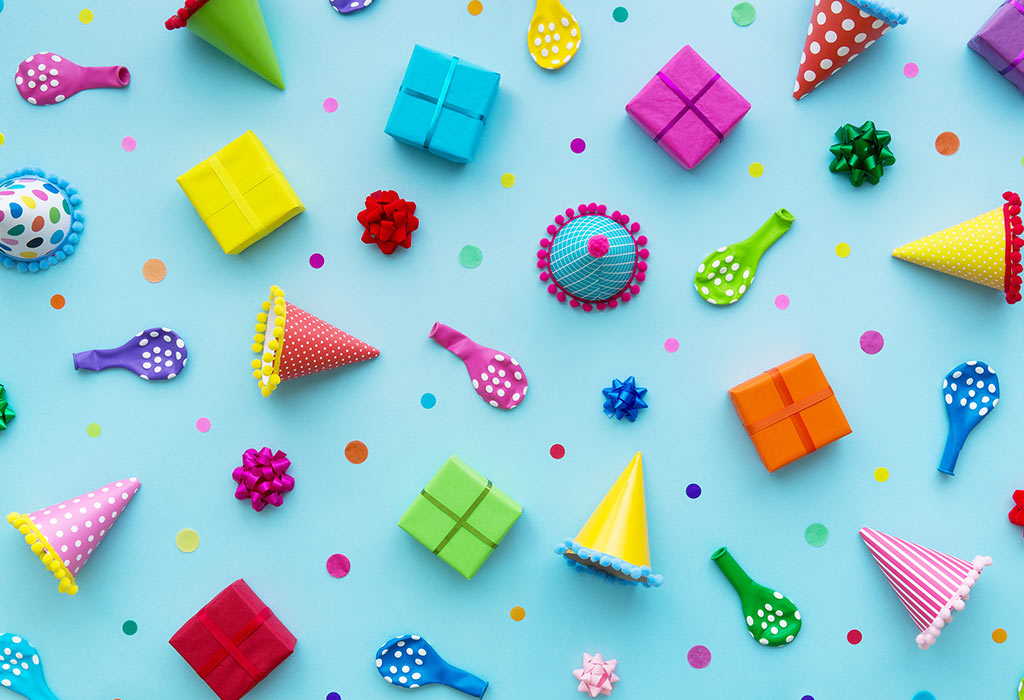 One of the major ways to save up on costs is to choose the theme of the party carefully. This is because the cost of decorations will majorly depend on it. Avoid investing in items that can be used just once. Opt for generic items for birthdays that don't mention any particular year or date as such. You can always customise them at home. Balloons and ribbons are classic items that never go out of style. If you have any decorative material from your previous festivities, now is the time to get them out. Any lights you use for Diwali or other items can be used for a birthday as well. If you do need to purchase any decorative items, choose them such that they can be used for any other occasion, too. Borrow some from your friends, too.
Invitation Ideas
Party invitations can easily creep up on your list of expenses without realisation. With digital communication being prevalent, make the best of it and forge some cute digital invitation cards for your guests. You could email these or even use chats to send them personally to each of those. If you are keeping a highly intimate party, invest in normal quality paper cards and get some cute ideas off the Internet to decorate them. Use your child's palm as the welcome print and scribble a nice invitation over it. You could post these cards, give them to people in person, or simply use them as a memoir when your guests come to the party.
Venue Ideas
Putting together your child's first birthday on a budget comes across a major obstacle in the form of a venue choice. Every parent wants to make the first birthday a massive celebration of every kind. The size of the venue depends heavily on the number of guests that would be coming over, as well as any activities that might have been planned for the kids to keep them engaged throughout the party. Knowing this, make sure your guest list is restricted only to the near and dear ones and keep track of how many kids might show up to the party. If you have a large home, you can demarcate areas of the terrace or the backyard for dining and games. Check if your friends can rent their guesthouses or other locations for a low price.
Cake Ideas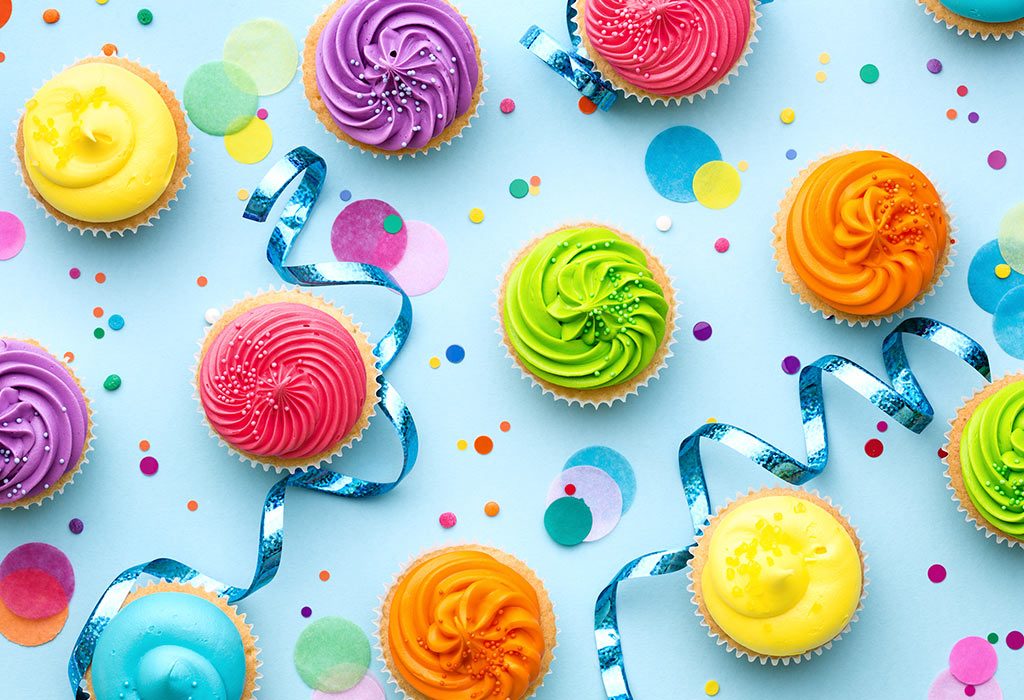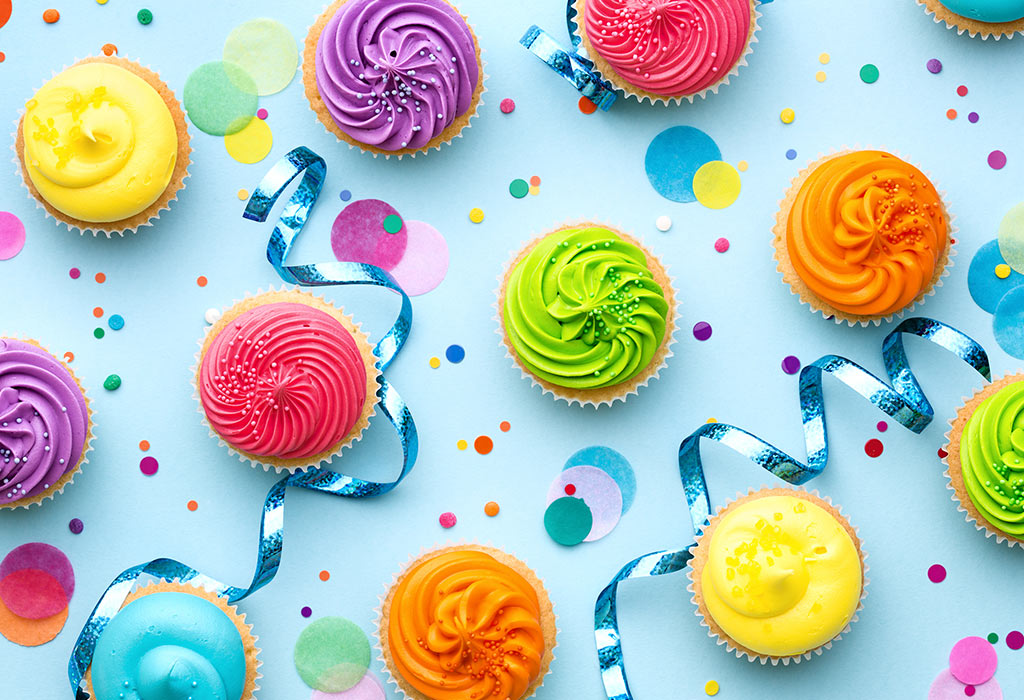 The cake is the centrepiece of the birthday party; apart from your child, of course. Having a special cake is where the fun is at, but getting a nice customised cake for your child is not feasible, especially if you plan on distributing the same cake to all the guests coming to the party as well. Thankfully, there are nice alternatives to this. You can opt for a small cake that is specially made for your child. Let the cake be cut during the celebrations and reserve it purely for your little one and for the kids. Get another large cake for the guests that need not be customised or expensive. You can also invest in simple, delicious cupcakes. A better option is to go to the market and purchase the ingredients required to bake the cake. Get an oven or a pan from your friend and make a large cake that can satisfy guests easily. Not only will it be cheap on your wallet but your relatives and friends will have words of praise for your cooking skills as well.
Food Menu On a Budget
Putting together the menu for 1st birthday party food is where all the thinking seems to meet a dead end. Every guest is going to eat food and there cannot be any disregard when it comes to that. Going for an all-out buffet can burn a big hole in your pocket because the billing is usually per plate and kids don't end up eating as much food as adults. There are multiple ways to control the cost out here. Firstly, you can try and keep the birthday party at a time that doesn't clash with lunch or dinner. A late afternoon can help you organise a party that includes some beverages and snacks. If at all you do choose to organise a late night one, focus on starters or snack items that are reasonable and can be prepared quickly. These will be devoured immediately by kids and guests. The main course can be kept light, with options like biryani or Chinese food, both of which are tasty and easy on your wallet.
Party Games
Organizing party games and pocket-friendly 1st birthday party ideas may not always go hand in hand for most parents. However, this is the best way to ensure a budget party. Most parents opt for organising party-related shows for adults and children, which may include magic tricks, karaoke night, or card games. These require a host to be present, various props to be purchased and a lot of time to be invested, all of which add to astronomical costs. At the same time, children rarely like to sit in one place for extended durations. Before long, they will be running around and playing games of their own with each other. Let adults mingle around with each other or play antakshari and other games with each other. For kids, it is best to get some mini props on rent or jumping beds that can spread around the venue and have a great time all by themselves.
Party Favours
A party might be temporary but it becomes a permanent fixture in the memory when your guests have party favours to take back home and remember it by. These return gifts are the most challenging of all since these can immediately be looked down as cheap and useless if you don't pay attention to them. Putting these together for all guests and kids can take up a major portion of your party budget and leave barely anything for the things that matter. Come up with creative ideas that can be used in multiple ways to add to the shine of the party. Rent a small Polaroid camera and take photos of guests with the babies. These photos can then be used as a party favour and can be taken home. Put together a tiny bag of items such as crayons, play dough or interesting keychains that can double up like a toy and can be used by kids.
Coming up with affordable first birthday party ideas is not difficult, but it is challenging to choose the ones that can still keep the party special and cherished by everyone. Creativity is your friend here and some great ideas can emerge from a restricted budget.
Also Read: Stunning Return Gifts for 1st Birthday of Your Baby