"I Don't Want Him To Get Unpopular!" Saif Ali Khan Gets Candid About Son's Name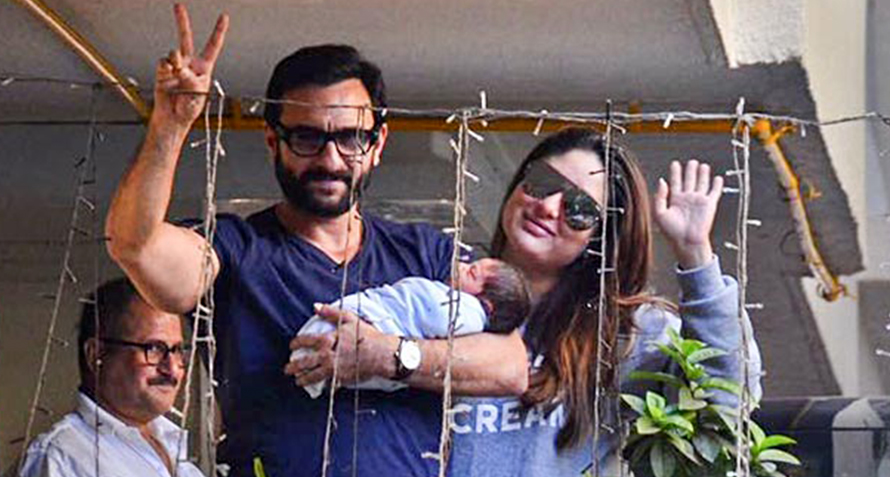 Even the rich and famous are not safe from doubt and criticism! Following the time since his son was named after the last of the nomadic conquerers Timur Lang, Saif has faced periods of doubt, when he was considering changing his son's name. Read on to find out what made him keep it.
Choosing a name for your baby is perhaps one of the most important decisions for parents to make. It is no doubt a fun experience, with there being so many beautiful and meaningful names to choose from. Some parents choose to give their child the name of a deceased grandfather or grandmother. Some look to history and the scriptures to come up with a meaningful name. Some turn to Bollywood celebrities. But who do Bollywood celebrities turn to? Well, we definitely know what Saif and Kareena turned to – history.
I am sure an equal number of Saif's and Kareena's fans were curious about what they are going to name their baby (along with being curious about whether it was going to be a boy or girl). The couple announced their baby's name on the morning that he was born – Taimur Ali Khan Pataudi.
Sounds legit, yes? But social media didn't think so! As soon as Saifeena released the statement to the press, the couple immediately came under the spotlight of controversy and criticism as various social media platforms erupted with skepticism, disapproval, and even downright mockery of the name.
While we seem to view celebrities as perfect, and devoid of faults, they are all human too. Turns out – the backlash that Taimur's name brought on, and the way the couple has been criticised for picking the name, made Saif actually want to change his son's name to something more acceptable. Saif said in an interview recently –
"You know, actually – I haven't told anyone this – I thought for a second about changing his name. For a couple of weeks."
Like any father who wants the best for his son, Saif is understandably worried about whether Taimur's name will come in the way of him leading a normal life. But that's when Kareena came to Saif's rescue.
Saif explained, "Kareena was a little against it and she said, 'People respect you for your opinion and you can't'… So I said, yeah, but it's not about people. I don't want him to get unpopular."
Saif's daughter Sara too helped him cope with the dilemma. Ultimately though, Saif decided to stand by his choice, and to stand by his decision to name his son Taimur. Speaking further about names and the connotations that are attached to them, Saif even said, "Timur Lang's son was Shah Rukh, who is the guy who supposedly said we should actually plunder India. A lot of fighting was done by his sons, but nobody has a problem with the name Shah Rukh!"
Saif gave all of us a heartening lesson is true self-acceptance as he added, "If a select few are happy with you, universal acceptance is not required because this kind of populist approval means something scary. I would rather have a handful of people whose opinion I respect, agree with me, that's enough."
Isn't that how it should be? Those who matter, shouldn't mind, and those who mind, shouldn't matter! As the saying goes – Insaan khud ki nazar mein sahi hona chahiye; Duniya toh bhagwan se bhi dukhi hain! (It is your own judgement/approval that should count; the world is unhappy with God too!)
Baby Taimur, on the other hand, seems already to have developed an affinity for his name! Saif revealed in the interview how Taimur is already developing a strong personality, and seems to be a fiery little fellow. "I hope he doesn't already understand that it's a strong name," Saif said. Well, by the looks of it, it seems this newest member of the Nawab family will know how to defend himself and stand tall and proud when the time comes. Meanwhile, we wish the family the best of everything!