Hrithik Roshan Shares a Beautiful Poem on Conquering Fears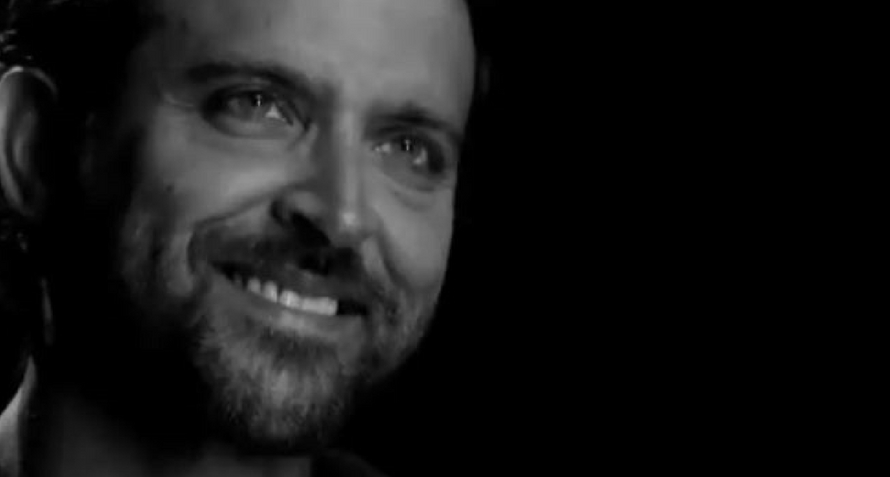 They say we never really grow up, we just learn how to act in public. No matter the number of candles on your cake, there is still a child in all of us. And Hrithik Roshan just reached out and gave a gentle nudge to that child in all of us.
From planning the entire film so that his second thumb will never be caught on camera, to becoming forthcoming about his dyslexia, his stammering, and how he has overcome all that to become the heartthrob of an entire nation, Hrithik Roshan has come a long, long way. It has not been an easy journey, but it has been very vividly fruitful. So who better than Hrithik to talk about conquering your fears?
In a candid and raw free-verse poem, Hrithik Roshan recently shared a powerful thought with all the young minda of the country, addressing the fear that remains alive in all of us, even as we grow up. As a child, it is about small, practical things – fear of falling down from the swing, stage-fright, etc. But as we grow older, this fear can have the power to change the course of our life… if we let it.
Instead, Hrithik says, "Kuchh alag kar." (Try something different.)
To all our sons and daughters and to the child within us all. Sharing something I wrote . ( headphones please) pic.twitter.com/e6eROF770t

— Hrithik Roshan (@iHrithik) March 28, 2018
What a wonderful message to share with all sons and daughters of India! We bet Hridhaan and Hrehaan feel like the luckiest kids in the world!