How to Set-up a Small Home Library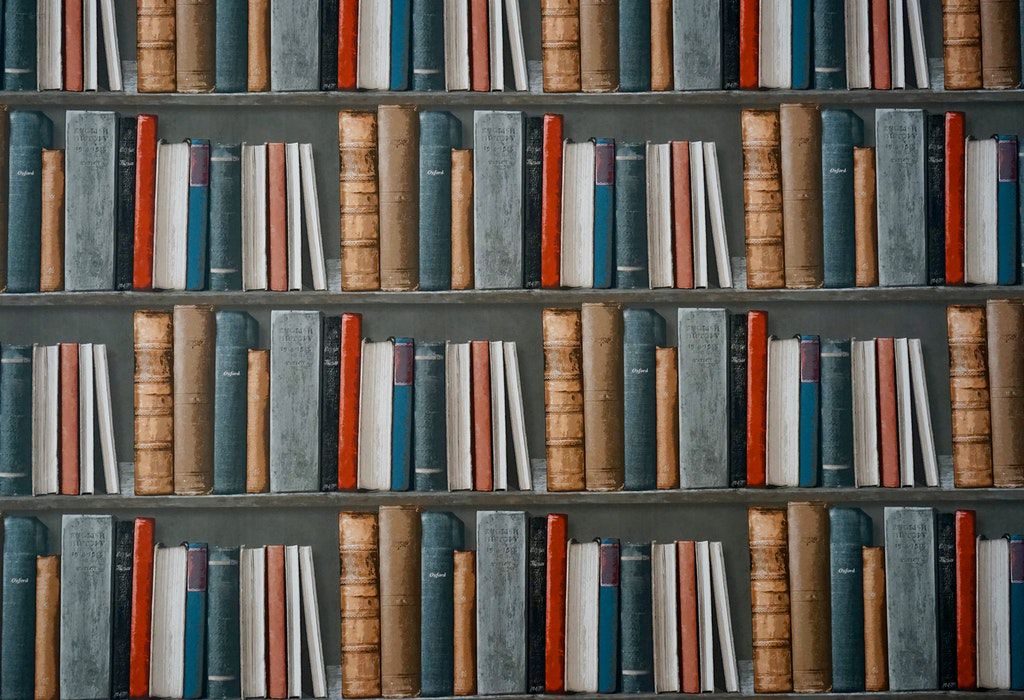 In this Article
For a book lover, the best place in the world is a library. If you've thought of owning your own or want to surprise your husband and the kids with one, read on for interesting home library interior design tips to help you.
A self-confessed bibliophile, your idea of relaxing is curling up on a couch with a steaming cup of coffee and a great book. Like other bibliophiles, you're always collecting books till you find yourself running out of space. What you need is a home library to keep everything in one place and proudly displayed. There are many design ideas, each catering to different needs. Find your fit and get started – build your little Eden!
Gorgeous Home Library Design Ideas
1. Paint it Bright
If you have a built-in bookshelf or a small cupboard in your living room or bedroom, consider giving it a bright coat of colour. It's a simple but great home library interior design that pops. You can pick a lighter shade for the inside and paint the outer part of the bookshelf with a brighter shade. The contrast will add another level of charm to your books. It'll sure make reading time more fun for you and your loved ones.
2. Elegance to The Core
Wood never loses its charm no matter what you're using it for. An elegant and sophisticated home library furniture design can comprise of wood panels specially made for your books. You can place them in the living room and bedroom for a chic look. The kids' bedrooms can have panels with cute paintings featuring a cartoon theme.
3. Ceiling Emphasis
In houses with enough space where you can dedicate a whole room to a library offer plenty of design options. One of the most popular home library decor styles is to get wall-to-wall bookshelves and add some emphasis to the ceiling. If you have a big budget, a coffer ceiling made of wood will make your library come alive and give the room a very upscale feel.
4. Build it in
If you don't have enough space in your house, look at small home library ideas. One way to show off your books without hogging up space is to get a few bookshelves built into the walls of your living room or bedroom. You can place a couch or a couple of chairs and lay down a soft rug to make things cosy.
5. Design it Right
A clever reading room idea that's sure to get you lots of compliments from family and friends is to install bookshelves diagonally to form a criss-cross on the wall. It's a step away from the traditional vertical or horizontal bookshelves. The idea can be applied to your children's rooms as well. Even your husband's study zone could be given a touch of contemporary style with these stylish bookshelves.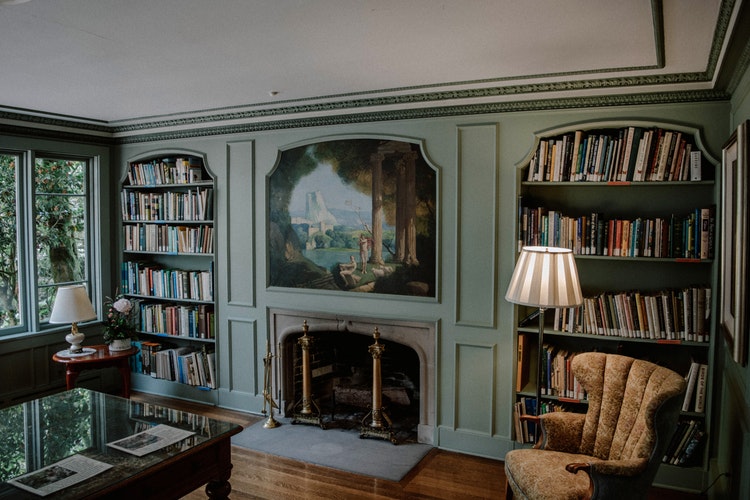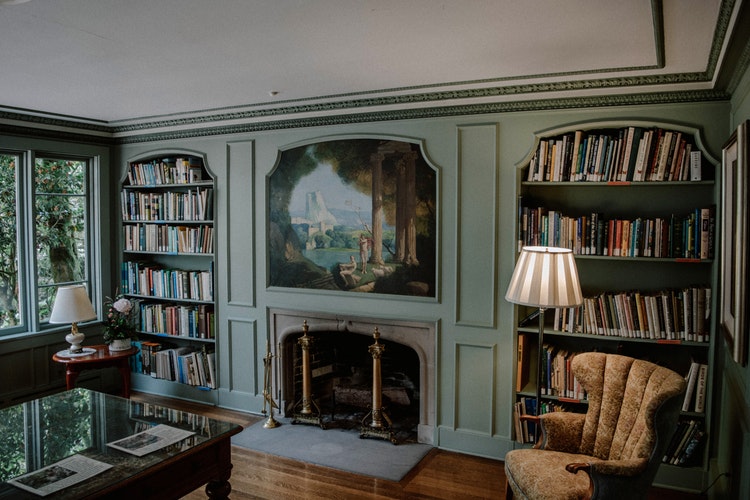 6. From The Top
While it can be frustrating having to fit things into small rooms, you can give your library an illusion of space. A creative home library decorating idea is to build in bookshelves that go up to the ceiling of the room. This vertical installation will make the room look much bigger even if you fill the entire bookshelf with books.
7. Get Young Ones to Read
Inculcate the love of books in your little ones from an early age. Home libraries for kids have been in vogue for a long time. You can dedicate a wall in your children's rooms to display interesting books that will grab the attention of the young ones. Make sure that the shelves are low enough so that they can easily pick books they like.
Say goodbye to rushing to a library to find your favourite book, or stuffing your tomes into boxes. With these home library design ideas, you can treat yourself and loved ones to your very own personal library. Show off your collection of novels, coffee table books and more. It can act as a conversation starter and is something you'll be proud of for keeps.
?>