10 Simple and Effective Natural Remedies to Remove Blackheads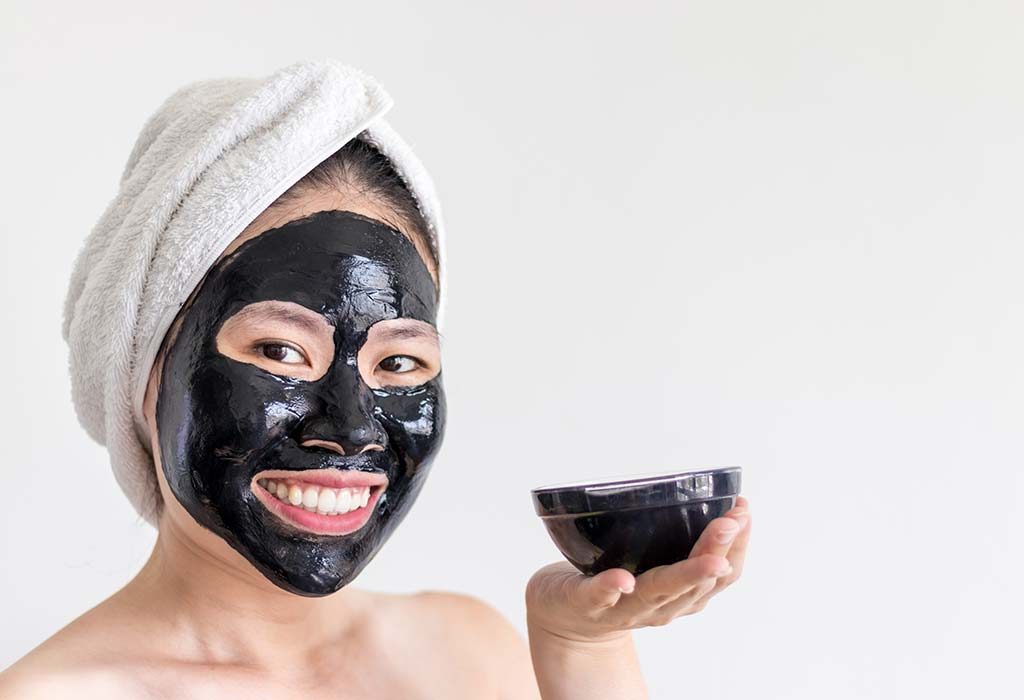 Finding your skin riddled with blackheads can be quite disheartening – spotless, clear skin is something that seems unattainable for most of us. But don't worry – blackheads on the nose are quite common and they can be removed at home, using simple natural remedies. You might feel tempted to squeeze them out to get rid of them, but avoid doing so – it can irritate your skin further.
What Causes Blackheads on the Nose?
Some typical reasons for their formation are:
Sebaceous glands start producing too much oil or sebum
Development of acne-causing Propionibacterium on the skin
The build-up of dead skin cells which leads to the irritation of hair follicles
Hormonal changes occurring during menstruation or owing to birth control pills, resulting in increased oil production
Taking certain medications like lithium, corticosteroids, or androgens
How to Get Rid of Blackheads on the Nose at Home
You might want to know how to remove blackheads on the nose permanently – the answer is that it is possible to control them with the aid of some easy home remedies that can help attack the very root of the problem.
1. Honey and Lemon
Honey and lemon together can prove very beneficial in treating blackheads.
What you will need
Juice of half a lemon
½ teaspoon honey
Instructions
Mix honey and the lemon juice together.
Apply it on the nose. You can also put it on the entire face.
Wash it off after 15 minutes with lukewarm water.
How Often You Should Use This Remedy
You can apply this pack 2 to 3 times a week.
Why This Remedy Works
Honey naturally moisturises the skin. It also possesses antibacterial and anti-oxidant properties which hydrate the skin pores and help in the removal of blackheads. Lemon is full of vitamin C, potassium and calcium which helps in reducing oiliness and clearing the blackheads, acne scars, blemishes, and dark spots. The citric acid present in the lemon acts as an astringent, tightening the pores and cleansing the skin. The alpha-hydroxy acid aids in removing skin impurities and brightening the skin tone.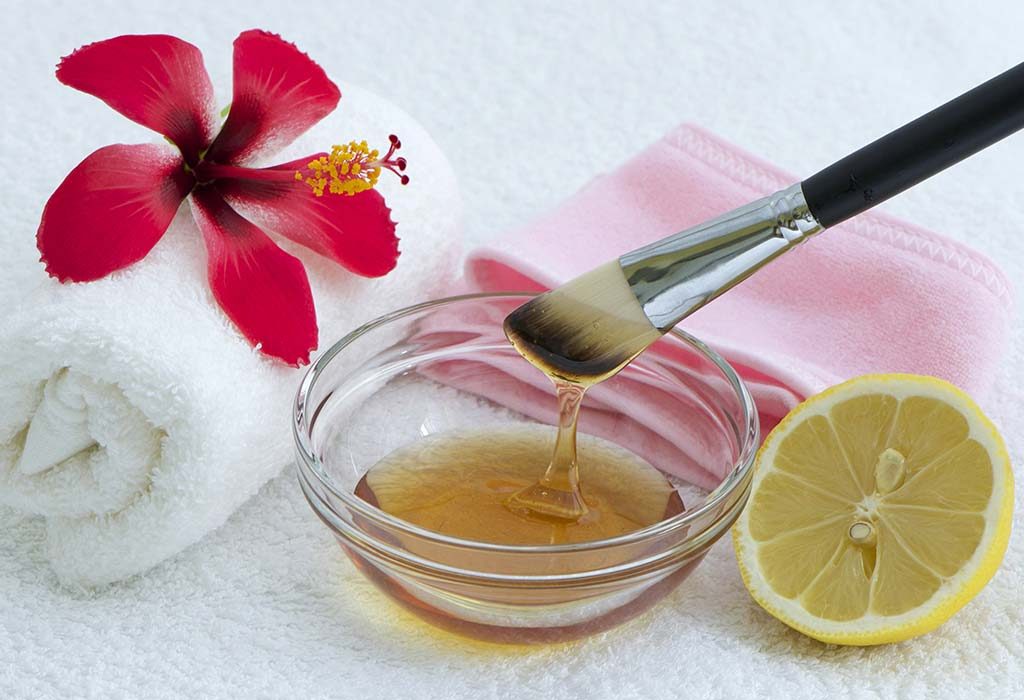 2. Egg White Mask
This mask is a quick and wonderful way to get a blackhead-free nose.
What you will need
2 egg whites
2 teaspoons lemon juice
Tissues
Instructions
Whisk the egg whites till they are totally frothy.
Put some lemon juice and mix well.
Apply this mixture evenly all over the nose.
Allow it to dry. Place a clean tissue over it.
Apply another layer of the mix on the tissue and let it dry.
You can apply a third layer also in case the problem of blackheads is acute.
Once dried, gently pull off all the layers of the tissue along with the nose blackheads.
Wash the face properly using warm water to neutralise the raw egg smell.
How Often You Should Use This Remedy
Use this mask twice per week for good results.
Why This Remedy Works
Egg contains protein which has skin-toning qualities that help in shrinking big pores and hair follicles. When pores tighten, the blackheads get pushed out to the skin's surface and are easy to remove.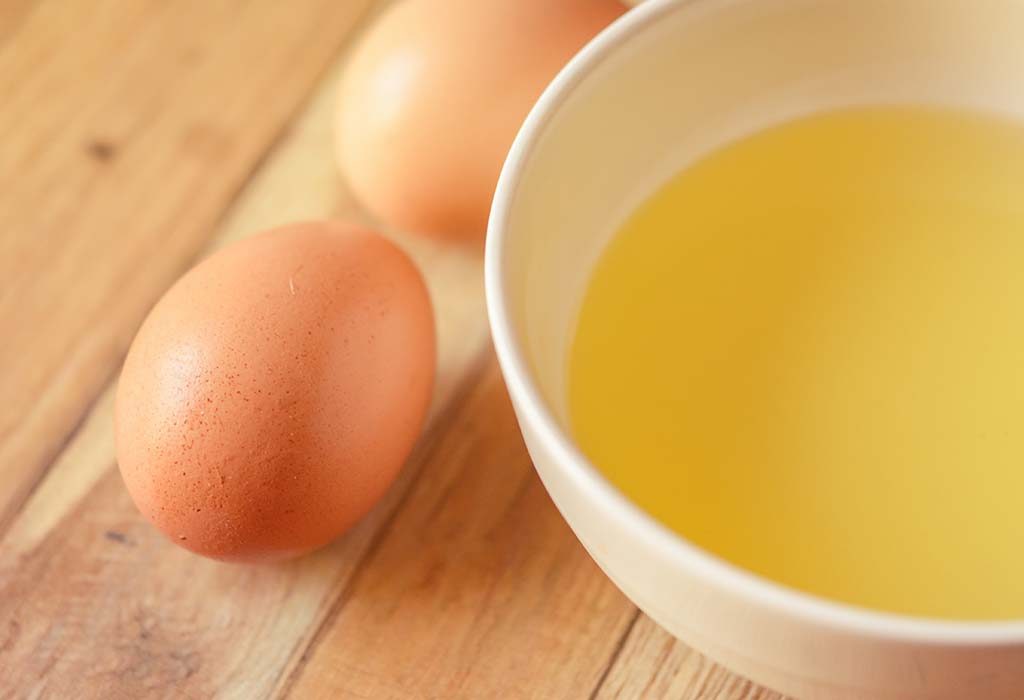 3. Salt and Toothpaste
Wondering how to remove blackheads from the nose using toothpaste? It is an inexpensive and worthwhile way of plucking the stubborn nose blackheads.
What you will need
A teaspoon of toothpaste (preferably mint)
A teaspoon of salt
Few ice cubes
Instructions
Mix the toothpaste and salt well to form a thin paste.
Apply this paste on the nose and leave it for 5 minutes to dry.
When dry, dab a little water and massage gently in circular motion.
Once the paste is off the nose, rub ice cubes to close the skin pores.
How Often You Should Use This Remedy
You can use this mixture twice a week.
Why This Remedy Works
Applying toothpaste deep cleanses the pores by drawing out blackheads. The mint in the toothpaste helps in opening the skin pores and eliminating bacteria. Salt has antiseptic abilities which aid in exfoliating the skin and getting rid of dead skin.
4. Lemon and Baking Soda
Lemon and baking soda together can be a painless and useful technique to ward off nose blackheads.
What you will need
A tablespoon of baking soda
Juice of half a lemon
Instructions
Mix some baking soda and lemon juice until it forms a paste.
Apply the mix on the nose area and allow it to dry.
After drying, wet your fingers and softly massage to exfoliate the skin.
Wash your face with warm water.
Give a final splash using cold water to restrict the pores and to stop dirt from entering the skin.
How Often You Should Use This Remedy
You can do this once a week.
Why This Remedy Works
Baking soda assists in regulating the skin's pH, thus thwarting the production of excessive oil. It is also an excellent natural exfoliant that helps in plugging off dirt and dead skin cells. The acidic qualities of lemon and baking soda helps in battling bacteria that causes blackheads.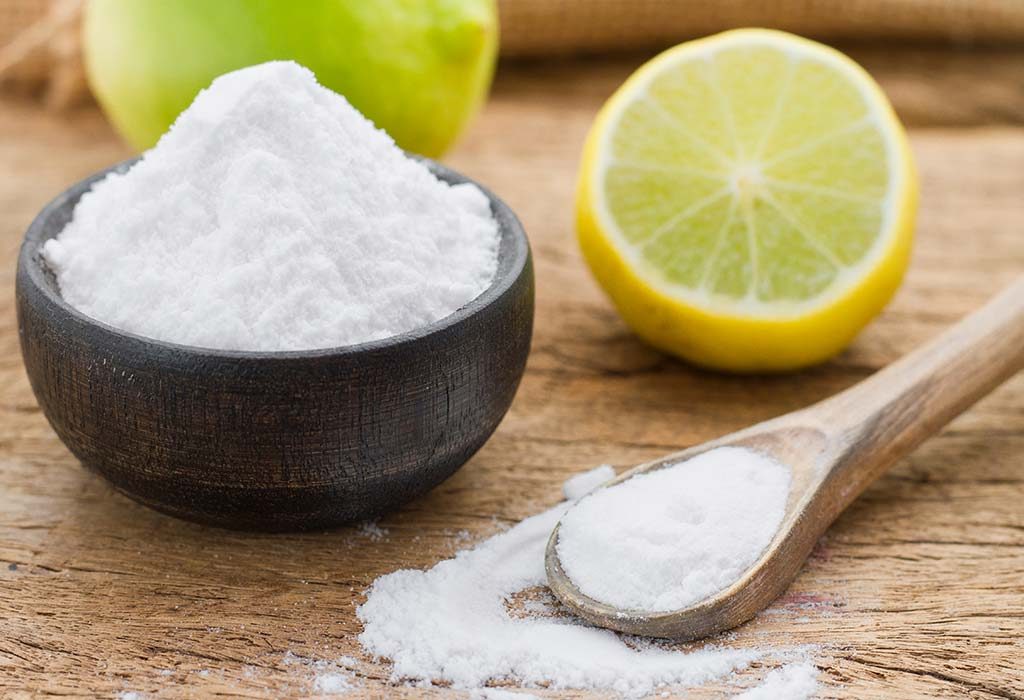 5. Steam Facial
Steaming your face can be a super easy way of freeing your nose of those pesky blackheads!
What you will need
A big bowl of hot water (sufficient to emit steam)
A towel
Instructions
Pour very hot water into the bowl.
Lean over and place a big towel above your head, holding your face around 15 inches directly above the steaming water.
Be careful to tuck all the towel's loose ends around the bowl's outside so that the steam cannot escape out.
Steam your face for 5 minutes.
Pat your face dry. Try and remove blackheads carefully.
How Often You Should Use This Remedy
You can follow this method once every week.
Why This Remedy Works
Blackheads which are usually a combination of dead skin, oil and unclean matter solidify inside the skin pores. Steam softens the skin and facilitates opening of the pores, thus facilitating the easy removal of the hardened matter.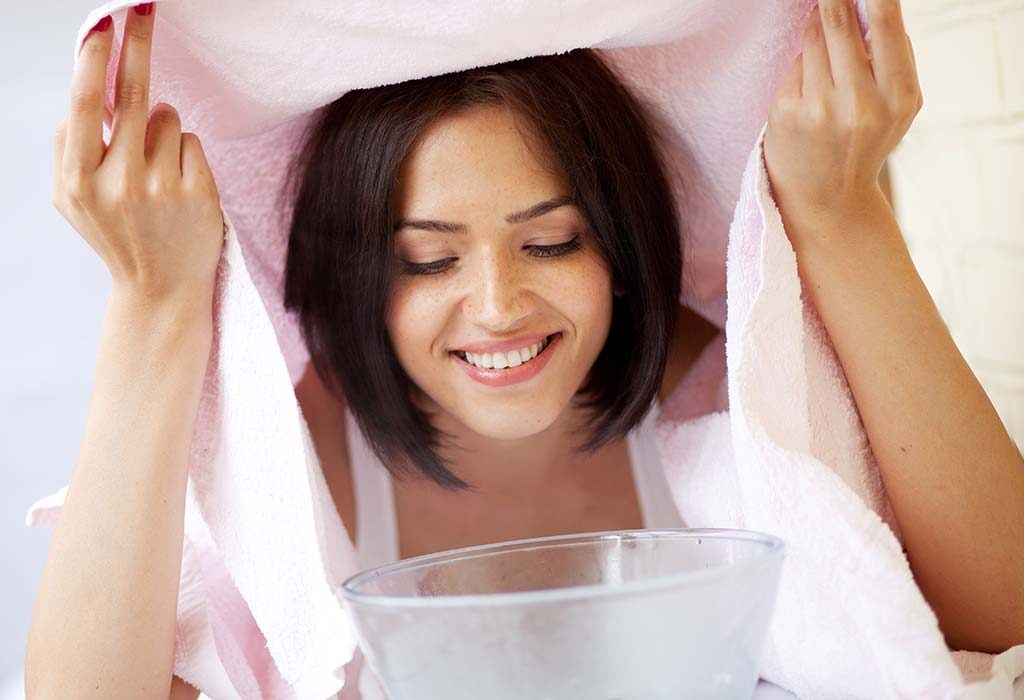 6. Milk and Gelatin Mask
This natural remedy does not only remove blackheads, but can also promotes healthy and soft skin.
What you will need
A tablespoon of gelatin (unflavoured)
Two tablespoons of milk
Instructions
Transfer the unflavoured gelatin into a microwave-safe bowl.
Add the milk and microwave the mix for 10 to 15 seconds. Ensure that it doesn't boil.
After cooling, spread the mix on the nose. You can add more milk if you wish to make the mix thinner.
Leave it on for about 40 minutes.
To peel the mask, start from the edges working your way inwards.
Apply a hydrating toner to seal the pores.
How Often You Should Use This Remedy
You can do this treatment up to twice a week.
Why This Remedy Works
Gelatin not only has skin tightening and firming properties, but can also play a significant role in conserving the skin's collagen levels. It supports the skin's regeneration process and can prevent premature ageing. It can tone the skin while hydrating it and removing impurities. Combining milk with gelatin helps in maintaining skin's pH balance, regulating the undue formation of oil and accumulation of dead skin cells. Milk's lactic acid content also contributes to the cellular regeneration process along with reducing any inflammation.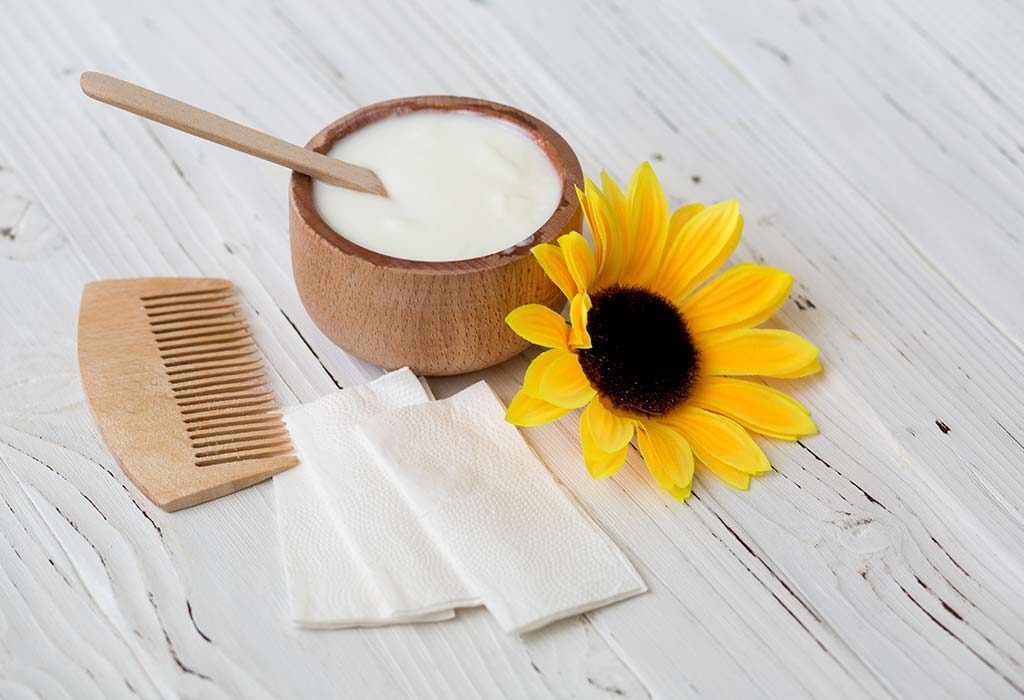 7. Aloe Vera Pack
Aloe vera can effectively combat skin issues like blackheads, and also enhance the overall skin condition.
What you will need
Fresh aloe vera leaf or a tablespoon of aloe vera gel.
Instructions
Peel the skin of the aloe vera leaf and extract the gel from inside.
Beat the gel to make a smooth paste.
Smear the paste on the nose to cover it entirely.
Leave it on for half an hour.
Rinse it off with warm water.
How Often You Should Use This Remedy
You can do this daily.
Why This Remedy Works
Aloe vera has natural astringent qualities that promote the contraction of open skin pores. Its healing properties help soothe the skin. Adaption of aloe vera in your daily skin care regimen can boost the elimination of blackheads.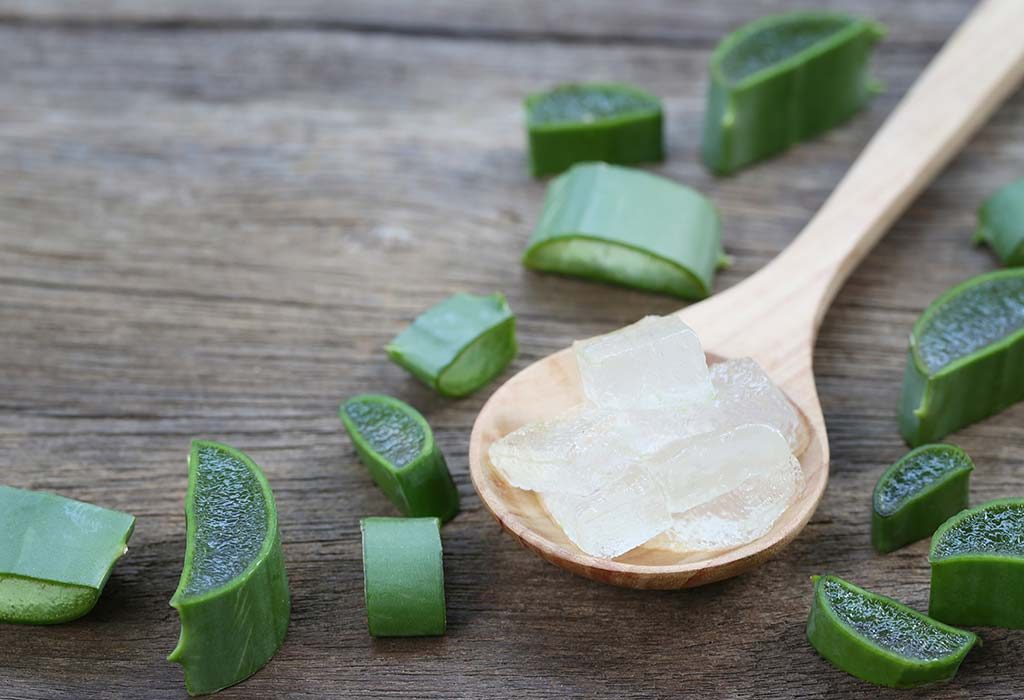 8. Charcoal Mask
A soothing charcoal mask may just be the revolutionary thing you need to expel those bothersome blackheads.
What you will need
A teaspoon of activated charcoal
A teaspoon of apple cider vinegar
A few drops of tea tree oil
Instructions
Blend the activated charcoal, apple cider vinegar and tea tree oil to form a paste.
In case the mix seems a bit dry, add a little water to get the required consistency.
Put on the paste over the nose and let it dry.
Slowly peel the dried mask by lifting from the sides first.
Wash it off using lukewarm water.
How Often You Should Use This Remedy
You can use this mask about twice a week.
Why This Remedy Works
Activated charcoal is naturally purifying and detoxifying. It supports the absorption of excess oil and shrinkage of skin pores. Its healing properties can unclog pores and target all the dirt and toxins that gets built up in the pores, leaving the skin blackhead-free.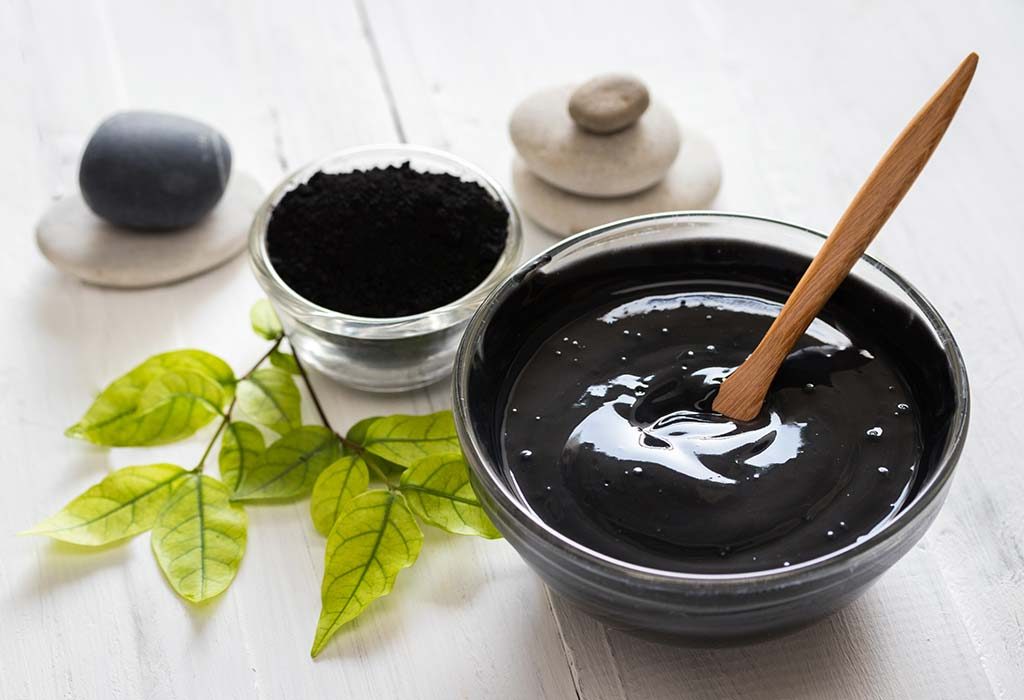 9. Cleansing Tapes/Strips
These removal strips are an easy-peasy way to uproot all those exasperating blackheads.
What you will need
Blackhead removal strips
A tablespoon of organic honey
Two tablespoons of milk
Cotton pads
Instructions
Wet your nose slightly and stick on a removal strip.
Ensure that it covers the nose area fully.
Let it dry for about 15 minutes.
Pull the corners of the strip to peel it off.
Alternatively, you can fashion a cleansing strip using raw honey, milk.
Blend the honey with milk and microwave it for 10 seconds.
Apply the cool mixture over the nose.
Stick a cotton pad on top of it and wait for 20 minutes.
Gently peel off the dried cotton pad and rinse with warm water.
How Often You Should Use This Remedy
You can do this once a week.
Why This Remedy Works
The dirt plugged in the pores attaches itself to the removal strips, making it easier to tug it out. Honey combined with milk hydrates the skin and constricts the pores. This powerful mixture has antioxidants and antibacterial potential which naturally peels the blackheads and leaves the skin feeling nourished.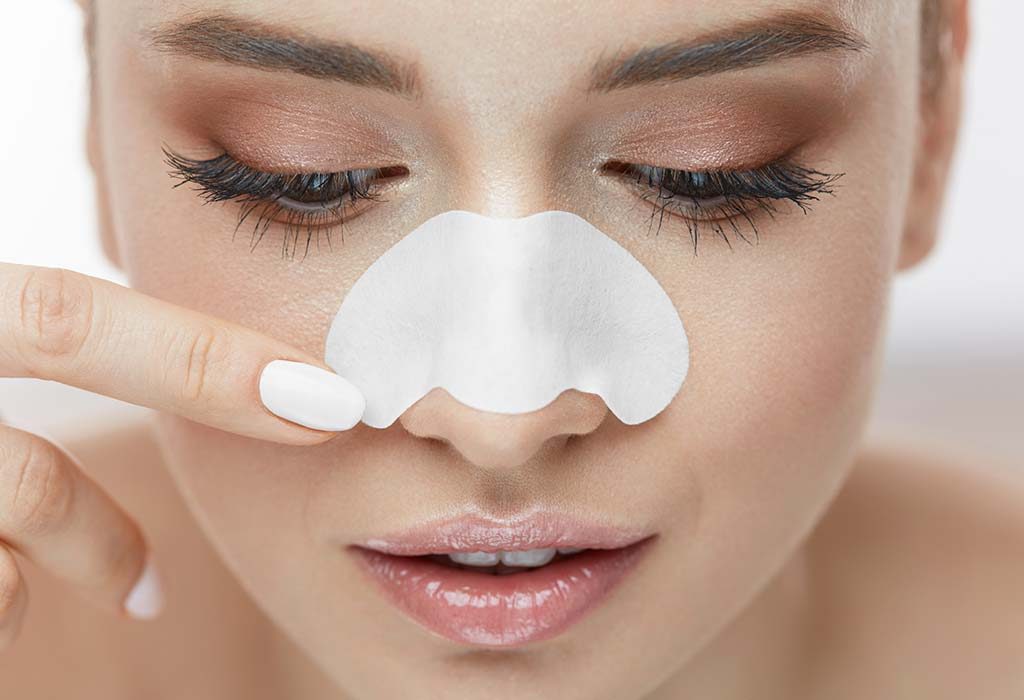 10. Cinnamon Pack
This valuable pack may be the key to bringing positive results in your fight against blackheads.
What you will need
A teaspoon of cinnamon powder
A tablespoon of honey
Instructions
Add cinnamon powder and honey to make a fine paste.
Apply it on the nose and let it sit for 30 minutes.
Rinse it off with warm water.
How Often You Should Use This Remedy
You can repeat this every day for quality results.
Why This Remedy Works
The fusion of cinnamon and honey with their anti-microbial and healing properties helps in removing dirt and excess sebum from the pores to avert the development of blackheads.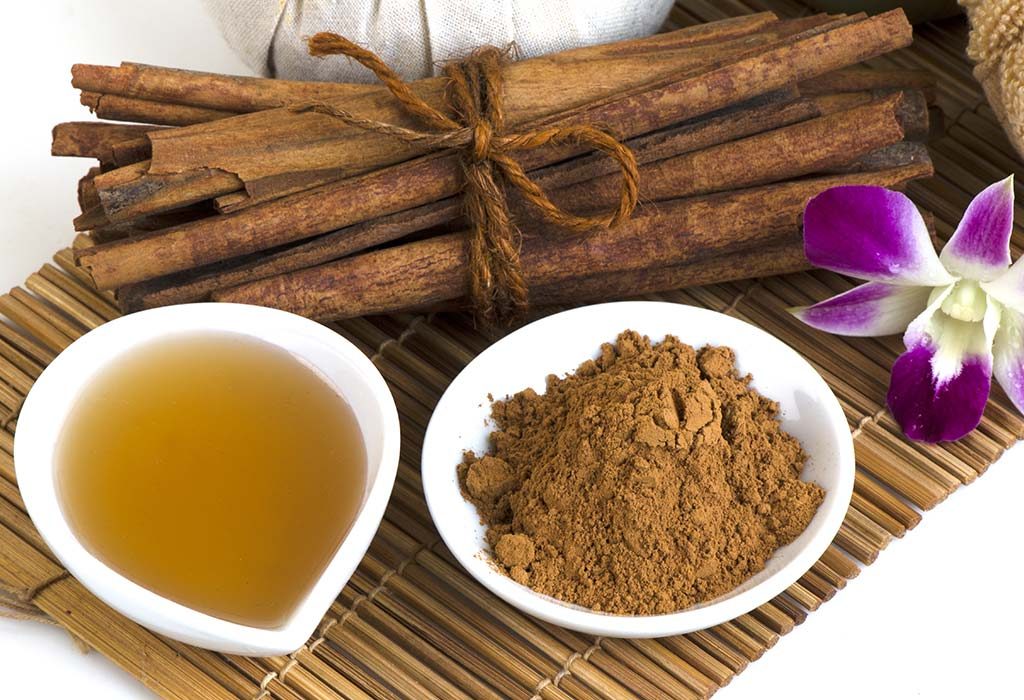 Cautionary Tips
Cautionary tips include:
Wash your face with a mild cleanser at least twice every day.
Remove all your makeup before retiring for the day.
Regularly change your pillow covers and bed sheets.
Avoid touching your face and nose too often, lest you pass on the bacteria and dirt to your face.
Follow a nutritious diet consisting of vegetables and fresh fruits.
In case of sensitive skin, do a patch test to check products for likely reactions.
FAQs
Some frequently asked questions can be:
1. How Do Dermatologists Remove Blackheads?
Dermatologists may prescribe retinoids which are available in pill form. Retinoids have vitamin A that works towards purifying clogged pores and stops the formation of blackheads. Another method can be microdermabrasion, which involves the use of tiny crystals to gently exfoliate the skin to remove blackheads.
2. Can Nose Strips Actually Remove Blackheads?
In case you wish to know how to remove blackheads from nose instantly, nose strips may be just the right thing for you.
Blackheads are a sign that you are neglecting skincare. Staying clear of blackheads may seem like a challenging task, but it is not a serious issue and can be tackled easily with the use of the DIY packs.
Also Read:The Winter Skin Care Routine for Different Skin Types