How to Pack for a Destination Wedding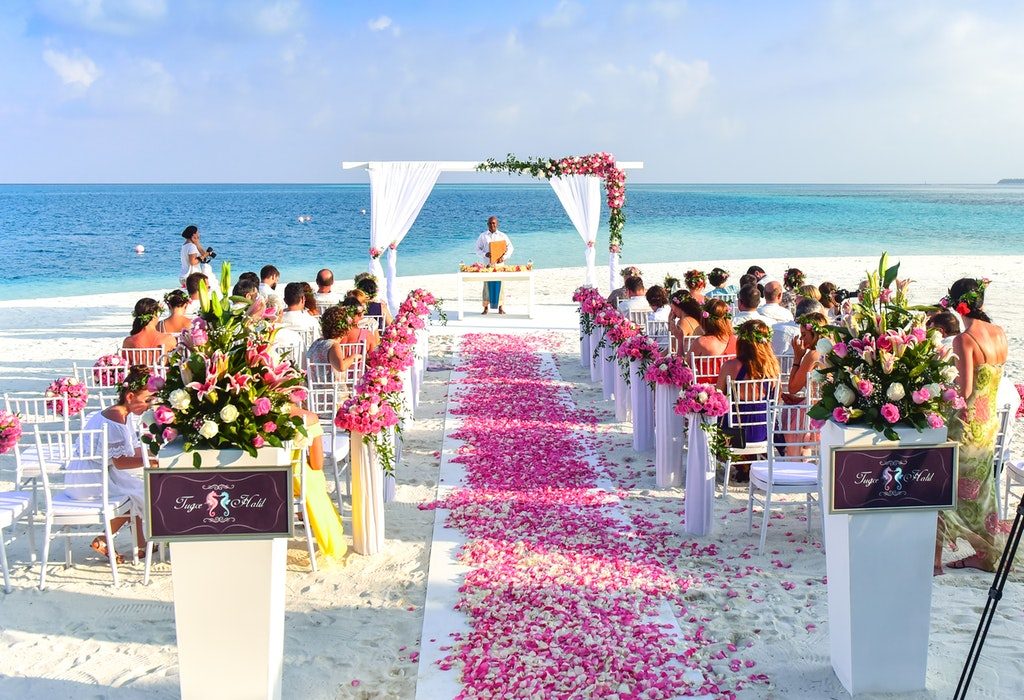 In this Article
Destination weddings have become a hot trend and if you're planning to attend one, you need to learn the basics of packing. Out-of-town celebrations can turn out to be fabulous adventures, only if you plan well. Learn what to pack for a destination wedding to remain stress-free.
Being a guest at a faraway wedding can be fun and absolutely memorable. But you need to make sure you pack all your essentials for the entire ceremony and for your own mini vacation. Before you get swept away dreaming about the fabulous destination, it's a good idea to make a checklist.
Decide Your Packing Check-list for a Destination Wedding
1. Plan The Dates
Destination weddings conjure not just images of romantic ceremonies, but plenty of fun and merrymaking. Set aside dates for events and tick off items to pack for the destination wedding. Count how long you'll be away, right from the time you leave to the time of the rehearsal dinner, the wedding and beyond. Pack appropriate clothing so that you're not left wanting.
2. When the invite says 'No gifts please'
When it's a destination wedding, your presence is all that matters to the bride and the groom. They know how much effort you've made and how much you've spent to make it for the wedding. So don't stress yourself trying to find the perfect gift for the couple. Even the usual things like kitchen essentials and artwork are more than enough.
3. Dress up for the Part
When it comes to weddings, dancing shoes should definitely find their way into your suitcase. Make sure your saree, lehenga or formal dress is pressed and packed into bags. Carry a chic black dress as a back-up plan in case of last-minute troubles. You could carry your entire jewellery collection, but it'll take up a lot of space. Instead, keep it to a minimum and take along only a pair of statement earrings and a ring. When packing children's clothes, stick to those that aren't too heavily embellished. They're easier to care for and won't damage easily.
4. Mind baggage allowance
With kids around, minimising on luggage can be tough. But it's important to unless you're willing to pay for extra baggage. Your packing list for the destination wedding shouldn't include many toys. Just make a little room for a couple of them and allocate more space for supplies like baby formula, a first aid kit and washable nappies. The kids will have more fun where you're going than with their toys!
5. Include a touch-up kit
Carrying just your clothes and spare heels won't do. You need to take along tools to style your hair. Include rollers and a straightening iron to help you sport hairdos to suit the time and place. Little things like hair pins, hair accessories, false eye lashes and safety pins should also make your list. Pen them down on your destination wedding packing checklist.
Get ready to book the tickets and pack your bags. Once you have everything in order and ready to go, you can sit back and enjoy the experience. You'll feel a lot less hassled and even the kids won't drive you as mad when you learn how to pack for a destination wedding!
?>