How To Look Beautiful Without Makeup – 14 Natural Tips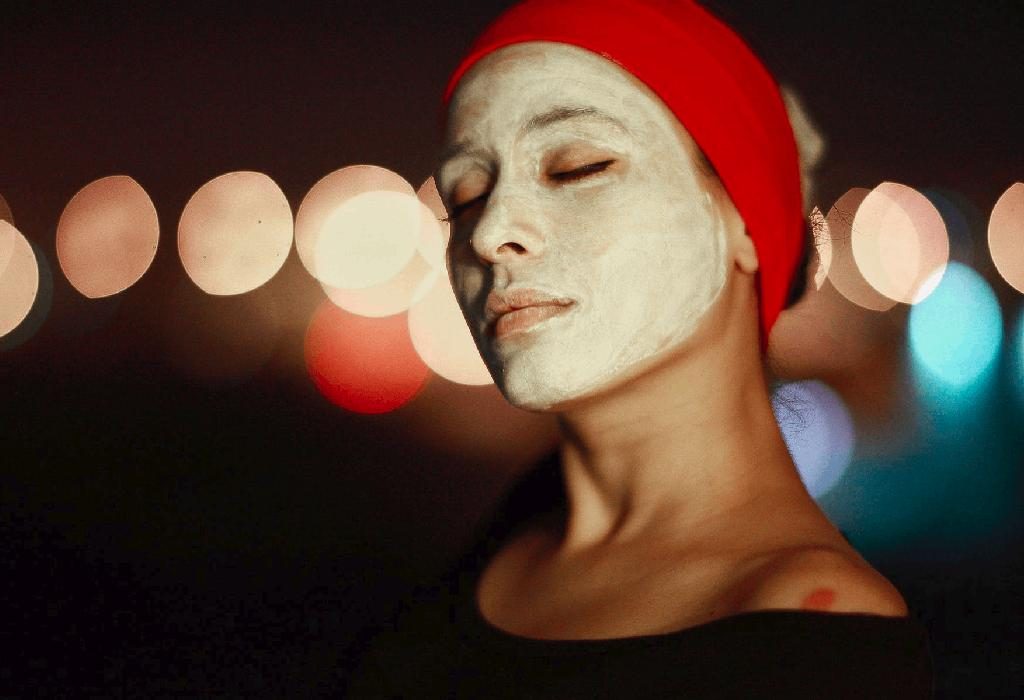 You want to look your best every single day. On some days, you get long, uninterrupted time to put on your makeup. But as a new mom, this can often be a luxury you can't afford. If you have glowing, healthy skin, a no-makeup look can be a superb style statement. The correct skin care regimen can make sure you look beautiful even without makeup.
When you don't have the time to doll up, radiant skin is all you need to look beautiful. There are simple things you can do to chuck those cakes of makeup and look great, naturally. The routines below will do wonders for your skin and we are sure you will not miss your makeup kit at all!
1. Stay Hydrated
Water removes toxins from your body and keeps your skin healthy and problem-free. Drink eight glasses of water every day to look younger.
2. Moisturise
Hands, feet, face and neck are the first areas to show the signs of ageing. Use a moisturiser to keep your skin hydrated and nourished every day. It keeps the retains moisture locked inside the skin, thus keeping it baby soft.
3. Wash and Clean
Wash your face at least twice in a day once after waking up and once before hitting the bed. Dirt trapped in pores is the main cause of many skin problems. Washing your face with a good face wash will keep your pores dirt-free, thus making them less susceptible to acne.
4. Get an Awesome Haircut
A good haircut boosts your confidence. Choose a hairstyle that accentuates your best facial features and watch your husband and little darling gaze at you in awe.
5. Smile a Little More
Who needs makeup when your smile is the best thing you can wear on your face? Stay positive and smile a lot – happiness makes for great skin!
6. Tackle That Acne Problem
Follow a skincare routine helps removes blemishes and impurities. Keep your pores clean to keep problems away. Also, don't touch your face too often. It might trigger an acne breakout.
7. Get Some Beauty Sleep
Sleep does wonders for your skin. Take eight hours of uninterrupted beauty sleep. You and your skin both deserve it.
8. Don't Ignore Your Eyebrows
Groom your eyebrows for a neat look. It will enhance your facial features and help frame your gorgeous face.
9. Open Up Your Eyes
Wake up your sleepy & tired eyes and depuff them by pouring two-three drops of gentle eye drops. It will immediately make you look alert and healthy.

10. Use a Toner
A toner improves the appearance of your skin by balancing its pH level. Select an alcohol-free toner and apply it every day to even out skin oils and improve your skin tone. It also helps lock in moisture.
11. Exfoliate
Remove dead skin by exfoliating at least once a week. Since you would be without makeup, you want your radiant skin to show.
12. Apply Sunscreen
Apply sunscreen every time you need to go out into the sun. Your skin is vulnerable to harsh UV rays and these can cause early ageing of the skin. Pick a sunscreen with SPF 30 or above for good protection.
13. Switch to Hot Water with Lemon
Substitute your first cup of coffee or tea in the morning with rejuvenating hot water and lemon. Lemon is rich in Vitamin C which is a natural anti-oxidant. It flushes out the toxins from your body.
14. Eat Healthily
Your skin can't keep a secret. If you don't eat healthily, it will instantly show on your skin. Cut greasy, sugary and fatty foods from your diet and opt instead for greens, fibre and fresh fruits. Your healthy eating habits will also rub off on your child who learns to follow mommy before you know it!
These tips for looking beautiful without makeup should help you take care of your skin and watch it glow. The makeup you had once thought was essential can sit in the drawer on your journey as a new mom. After all, this is one journey that is sure to become even more beautiful when you're feeling good about yourself and have skin that mirrors your attitude.