How To Have Parlour-Like Glowing Skin Right at Home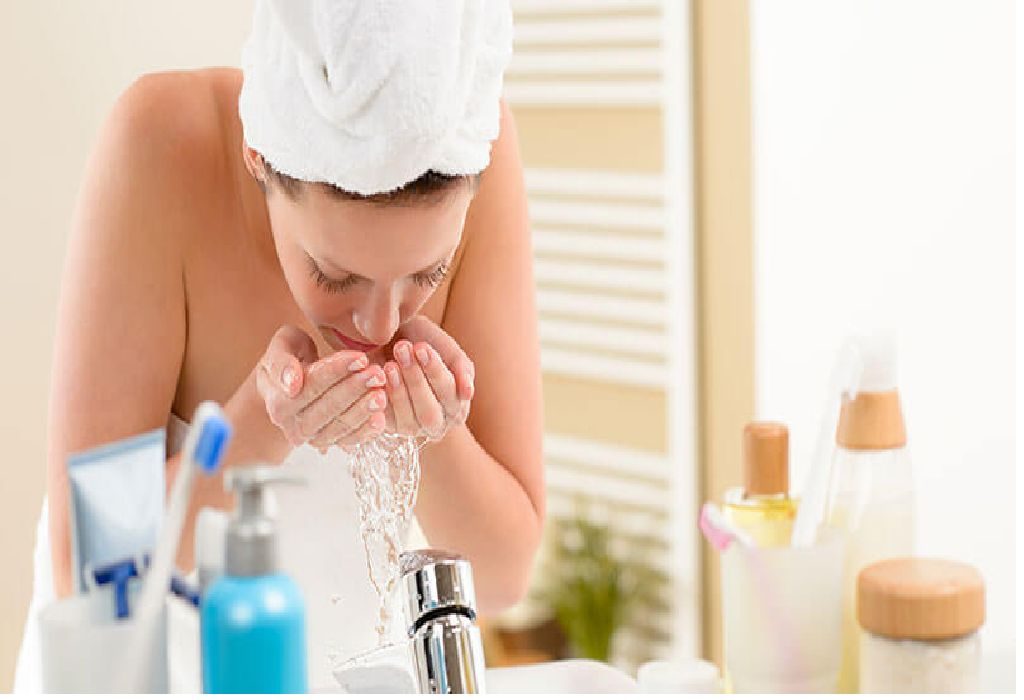 Walking out of the salon with your skin glowing, all your stress and fatigue vanished at least for the moment, is a treat for any woman. The sad reality however is that this is only a monthly or even a six-monthly routine for many of us. How can moms, who don't even find time to shower or sleep, afford a trip to the parlour? How we would like our skin to feel fresh and healthy every day! But with changes in weather, hormonal imbalance, stress, and sheer negligence, our skin slowly loses its natural glow. We are left with fine lines, wrinkles, splotches, acne and blackheads. So much so that we start taking them for granted as side effects of being a mom! A trip to the salon helps restore some of your skin's vitality but alas, time and budget constraints usually get the better of us.
So does this mean that your only solution to get glowing skin is an expensive trip to the parlour? No! Thankfully for us, nature has given us plenty of ingredients to match our skin type and address every skin issue right at home.All you have to do is get them together, apply them on your skin, wash off, store whatever's left… Wait, that sounds even worse! Home remedies,although effective, are time consuming, messy and hard work for a busy mom. So how exactly can you get a salon-like glow at home?
A terrific way of doing this simply is by relying on natural products that not only beautify but also nourish your skin. As a new mom,you are experiencing a host of skin problems including dryness, acne and blotches, all of which are compounded by stress and lack of sleep.To get glowing, your skin needs to be enriched with essential vitamins and herbs. Therefore, a practical course of action for you is this: a thorough (but quick) skincare regimen using natural products.You can get started by checking out Netsurf's Herbs & More Vitamin Therapy Professional Range that uses a blend of essential vitamins, herbs and natural fruit extracts to make your skin smooth and radiant.
Now ladies, it's time to find out the best routine to follow for glowing skin. Once you build these into your day – and they aren't time consuming at all – you will keep that youthful glow on, always!
Here's what you have to do…
1. Cleanse
Firstly, cleanse your skin to remove all toxins and impurities that have collected over the course of the day. Some good natural cleansers are honey and lime juice.You can also pick a ready to use blend that includes lemon extracts and works on wrinkles as well, such as the Vitamin Therapy Professional Face Cleansing Lotion by Netsurf. It feels just like actual lemon but is super-gentle on the skin.
2. Exfoliate
Next, you need to scrub your face to remove dead skin. A good face scrub made of gram flour, turmeric and milk cream works fantastically on your face.This combination also replenishes your skin with Vitamins B3 and E. For best results, try adding a dash of guava extract to get an even tone and scrub away any trapped oils and dirt. Make sure you do this step very gently as excessive pressure or harshness can make your skin sensitive and patchy.
3. Massage
Sigh! Don't we all love a great massage? Even though it feels magical to sit back and relax while someone else massages away your stress, it can burn a hole in your pocket. Luckily, you can try out this Vitamin Therapy Professional Massage Cream that gives you a salon-like massage with real and natural goodness. It is enriched with Vitamin B3, Papaya Extract and Pomegranate extract that exfoliate and hydrate your skin and leave it glowing. If you have acne-prone skin, try out a cooling facial massage to help prevent acne and improve overall blood circulation.
4. Face Pack
Once you are done with cleansing, scrubbing and massaging, your face needs some peace. It's time to put on a face pack and rest a little. Honey is a great natural face pack. It opens up the pores as it removes dead skin cells. It also evens out the overall complexion of your skin. You can say no to the blotches that your skin has developed thanks to all those sleepless nights spent looking after your baby!
5. Tone
Finally, when your skin feels clean, soft and beautiful, a toner will shrink your pores and keep impurities and dirt from entering again. Netsurf has an excellent Vitamin Therapy Professional Toner that is completely packed with watermelon extract and skin-enriching Vitamin E. This step seals the entire process of caring for your skin by not letting environmental factors attack it again. Until your artistic child decides to make mamma's face a canvas, of course!
There, you no longer have to take out time and money to rejuvenate your skin. Just remember to stay well hydrated by drinking plenty of water through the day and moisturizing your skin to keep safe against fine lines and wrinkles. Women are particularly prone to skin problems in the postpartum and new-mom stage so make sure you imperatively follow the basic but effective skincare regimen explained here. You can literally glow ever so often, in the comfort of your own home. And remember, your baby also loves it when his mom has superb skin he can touch and cuddle up to!