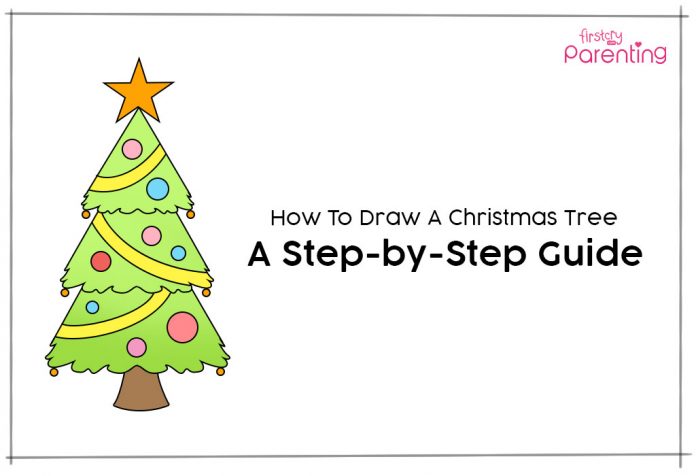 Last Updated on
It's the merriest time of the year, and what better way to get your little ones into the Christmas spirit than an easy Christmas tree drawing for children. Drawing helps bring out creativity and also keeps the kids occupied for hours. Who knows, you may even uncover a hidden talent in your child. So, bring out the colours and sit down with your kids, and we'll tell you how to draw a Christmas tree, step by step.
What You Will Need
An A4 size plain paper/ plain white sheet
A pencil
An eraser
Colours
Christmas Tree Drawing for Kids in 10 Simple Steps
Are you ready for the easiest Christmas tree drawing for kids? We'll show you how in 10 simple steps.
Step 1: Draw an inverted 'V'.
Start by drawing an unfinished 'A' or inverted 'V' shape. This will be the topmost section of the tree!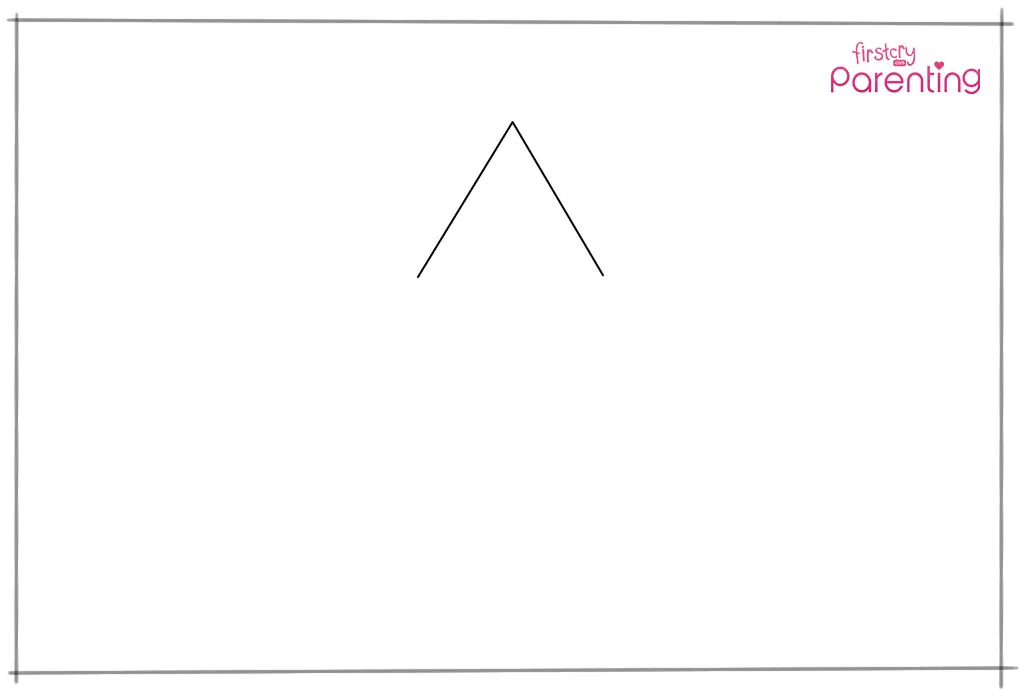 Step 2: Begin connecting the ends from the left-hand side.
It's time to connect both the ends. Draw an uneven, frill-like design, as shown in the illustration, from the left end towards the centre.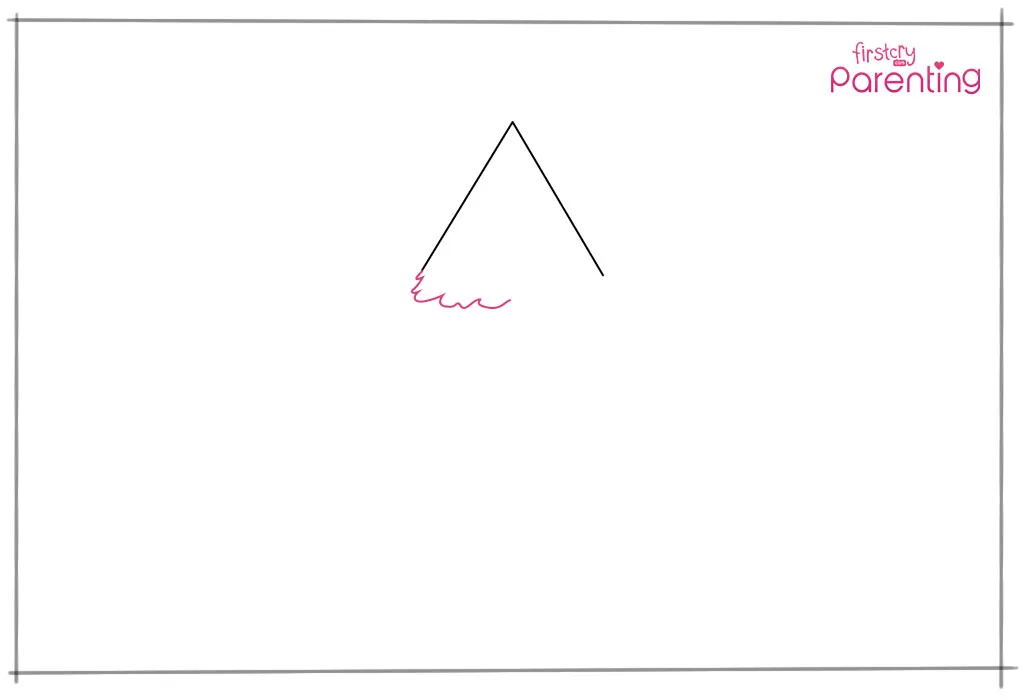 Step 3: Do the same from the right-hand side.
Draw the same uneven, frill-like design from the right side towards the centre, connecting the open ends of the inverted 'V' shape.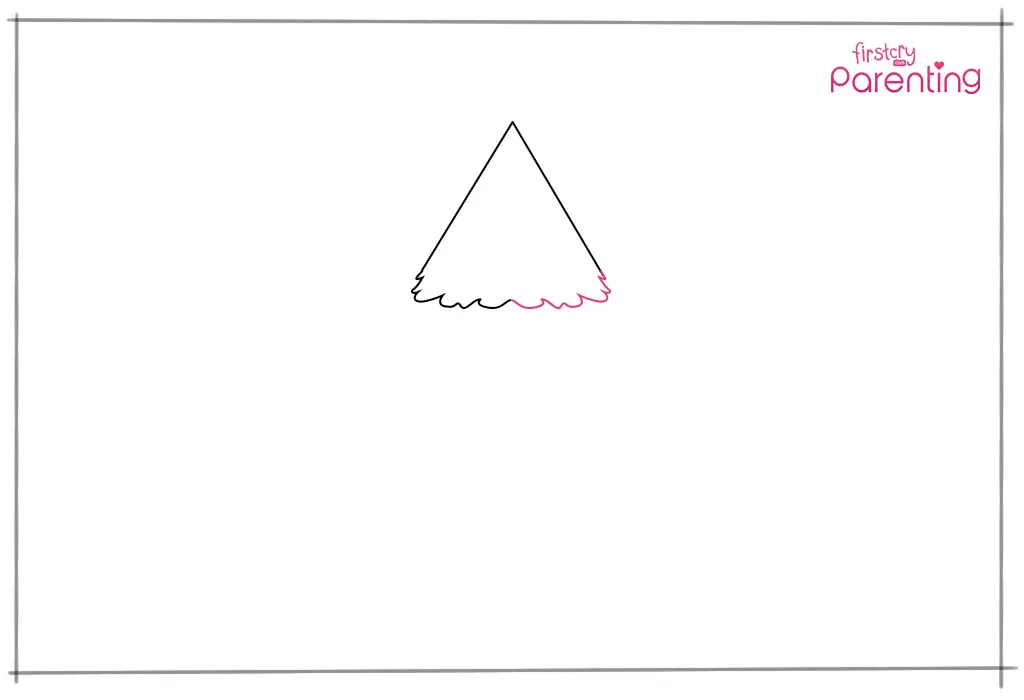 Step 4: Draw a similar, mid-section of the tree.
Draw a similar, but larger shape, right under the first one. This forms the mid-section of the tree.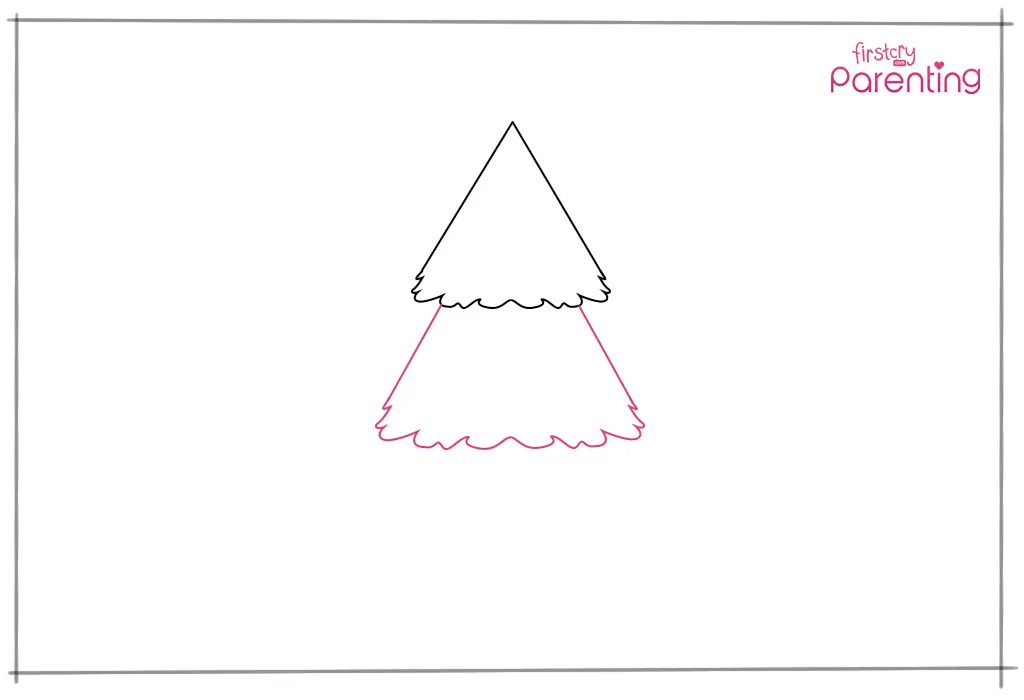 Step 5: Draw another similar, yet larger shape.
Draw the last similar, yet larger shape under the previous section, to finish the basic outline. You're almost done! Can you see your tree coming together?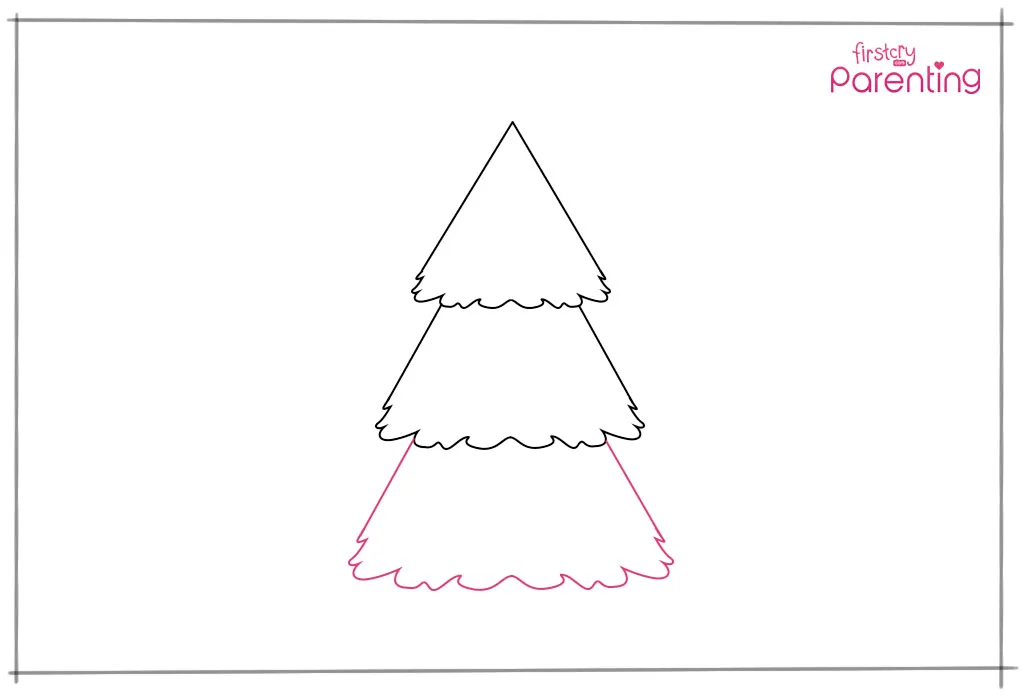 Step 6: Draw the trunk of the tree.
For the base of the tree, draw two lines curving away from each other and connect them, as seen in the image.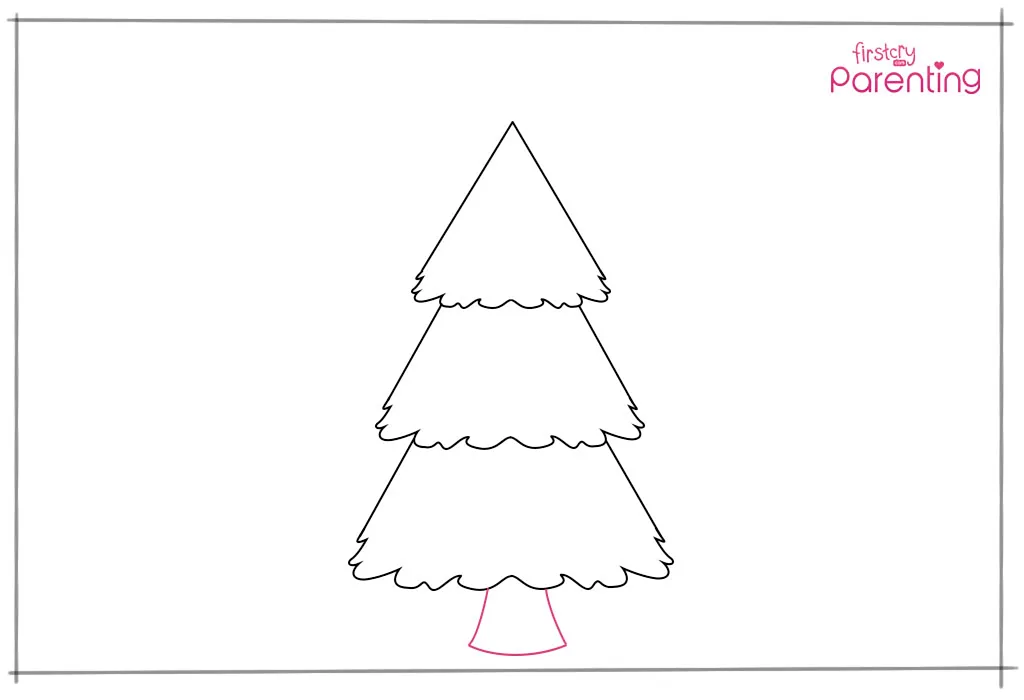 Step 7: Draw some lights on the tree.
Draw two lines across each section, as shown in the illustration. These will become the lights!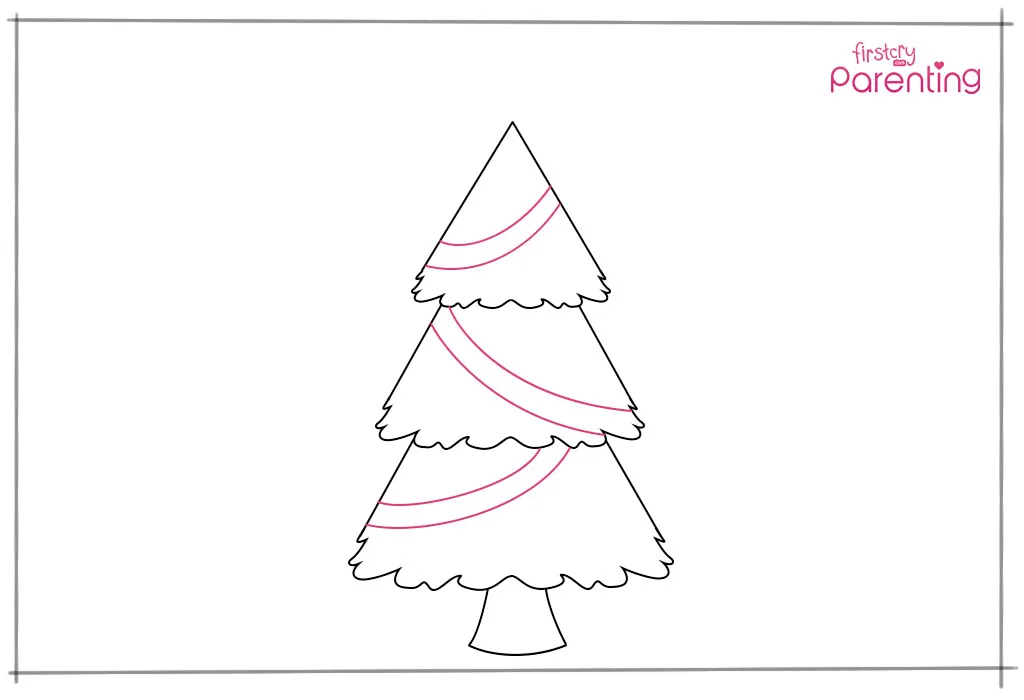 Step 8: Decoration Time!
What tree is complete without a star? Draw a star at the top of the tree! Add circles at the ends of each section for the decorations.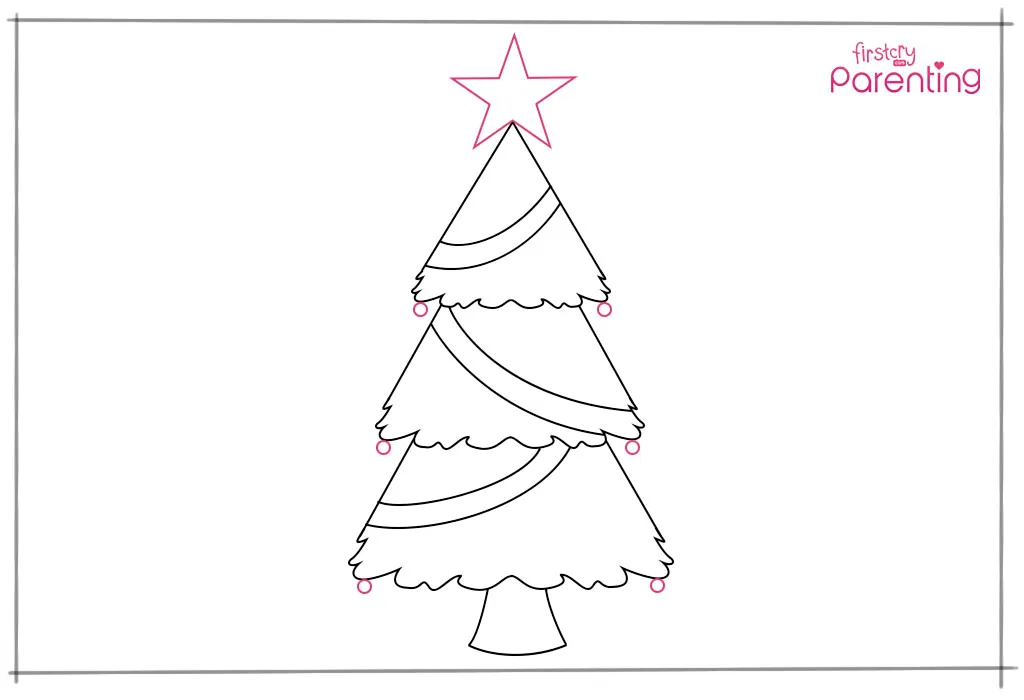 Step 9: Add some finishing touches.
Draw circles in the empty spaces of each section, as seen in the illustration. Your tree is now drawn and ready to be coloured in!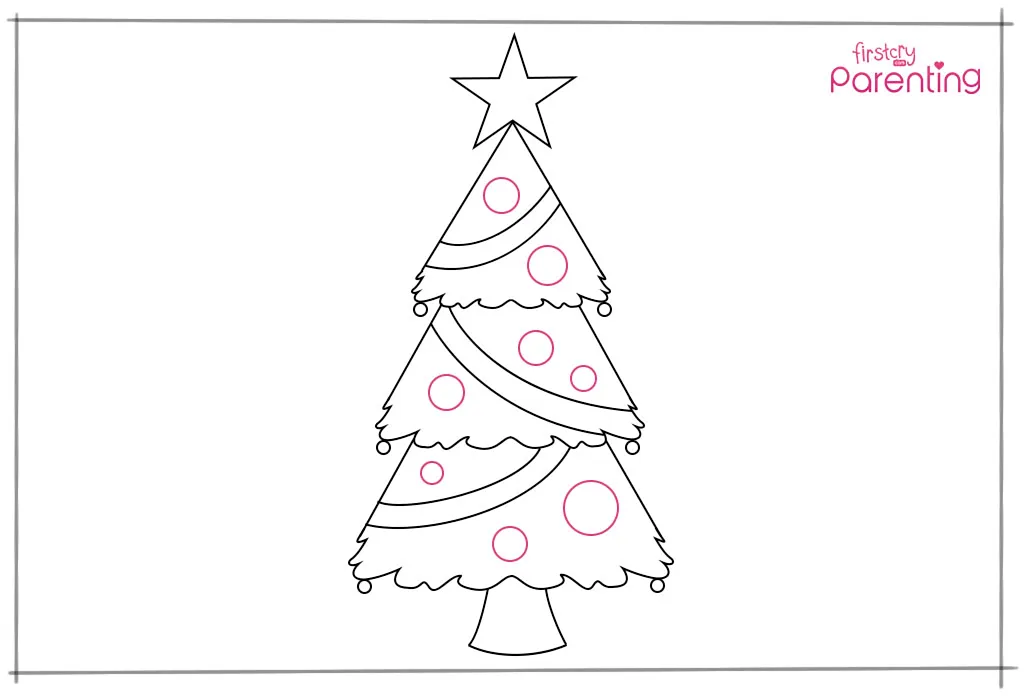 Step 10: Bring out the colours!
Its time for the most fun step. Let your kids use their creativity and colour each part of the tree. They can use the illustration as a reference as well!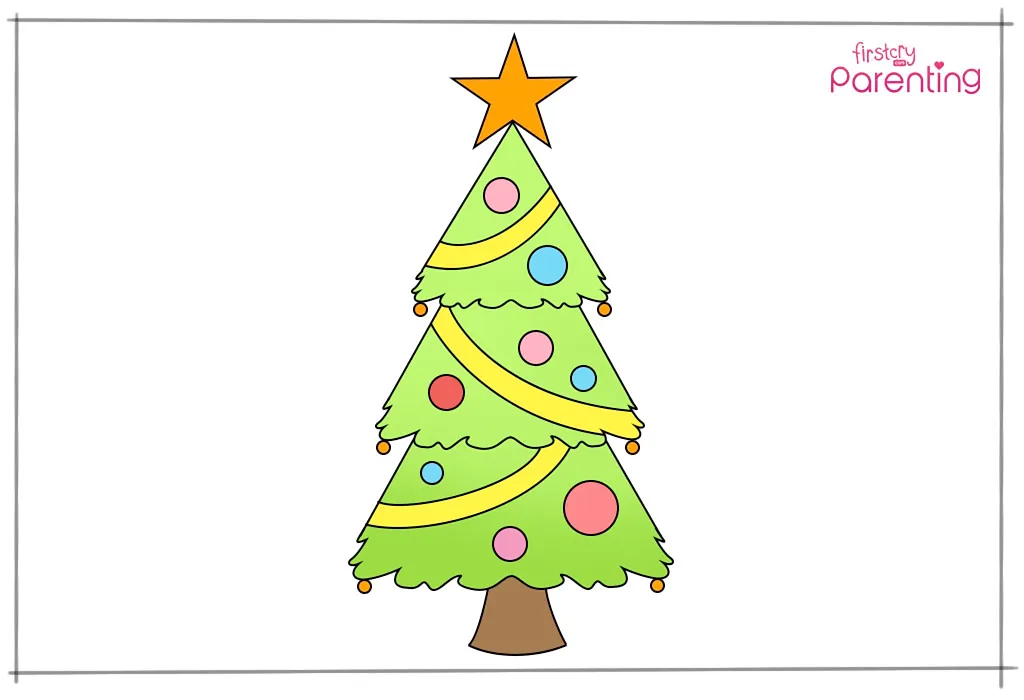 10 simple steps later, there you have it! A colourful Christmas tree, drawn from scratch by your kids! With some practice, they'll learn how to draw their own variations and use their creativity. This is also a fun activity at any Christmas party for kids! The perfect way to get into the Christmas spirit, isn't it?
Also Read: How to Draw a Lion for Kids