How To Do Facial at Home Using Natural Ingredients – Your Step By Step Guide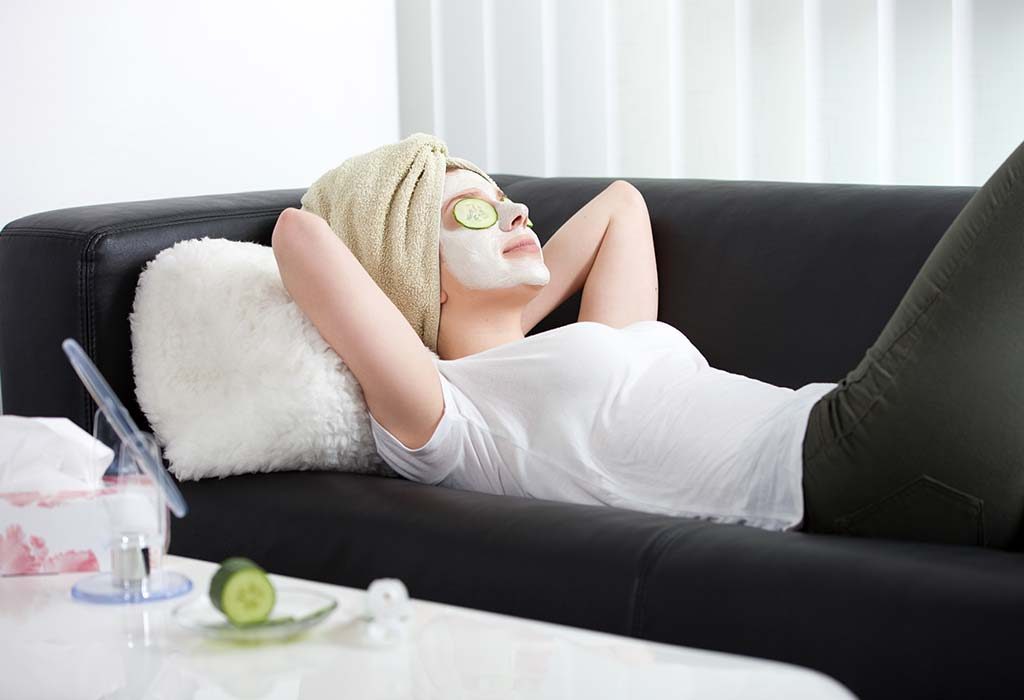 Acne on the skin, dry or dark patches, blemishes, scarring, and nasty wrinkles – these things make us feel less beautiful. And with busier lives, it becomes difficult to frequent the salon and spa when we're strapped for time. So, what's the best solution?
Skincare at home – and it starts with a fantastic facial. You'd be surprised what a difference you can make to your face by blocking just an hour out of your schedule. Let's explore the various ways how you can do facial at home using home remedies, step by step.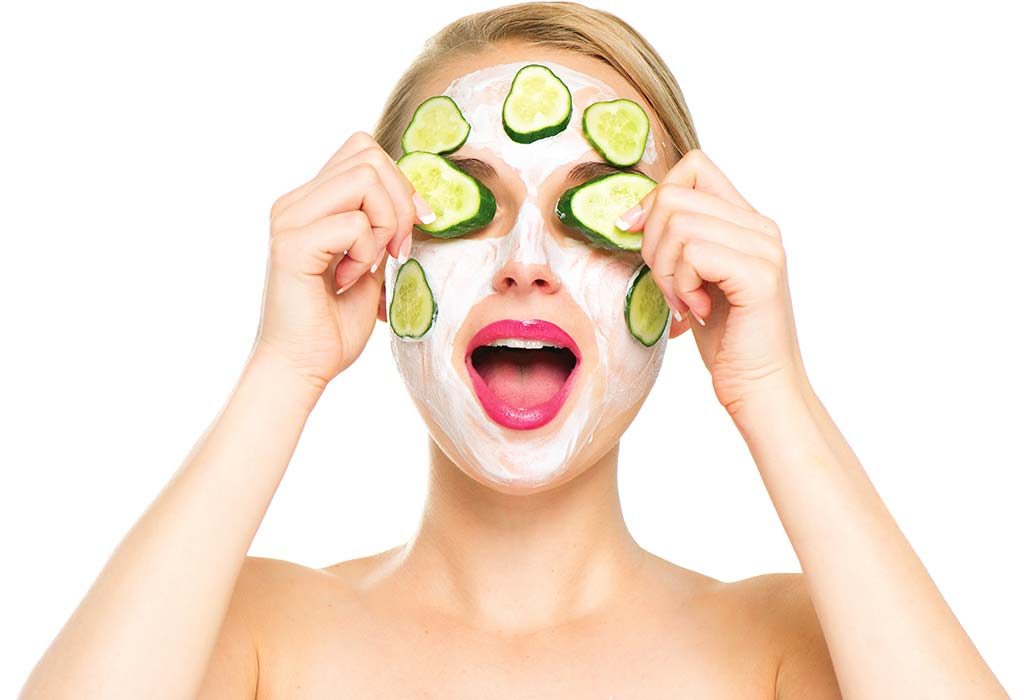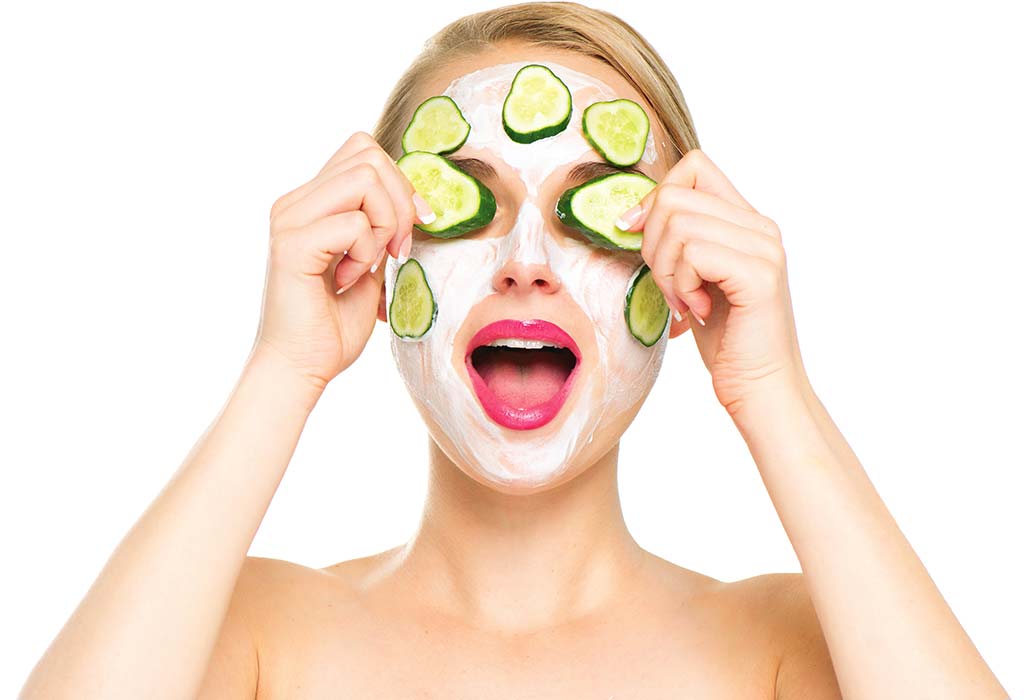 How to Do Facial at Home by Yourself – Step-by-Step Method
Here are the steps on how to do a facial at home naturally, and all it takes are a few items you find at your nearest grocery store:
Step 1 – Cleansing
Cleansing your face is like dusting and prepping the canvas for artwork. You need a clean slate before you're able to make it look the way you want.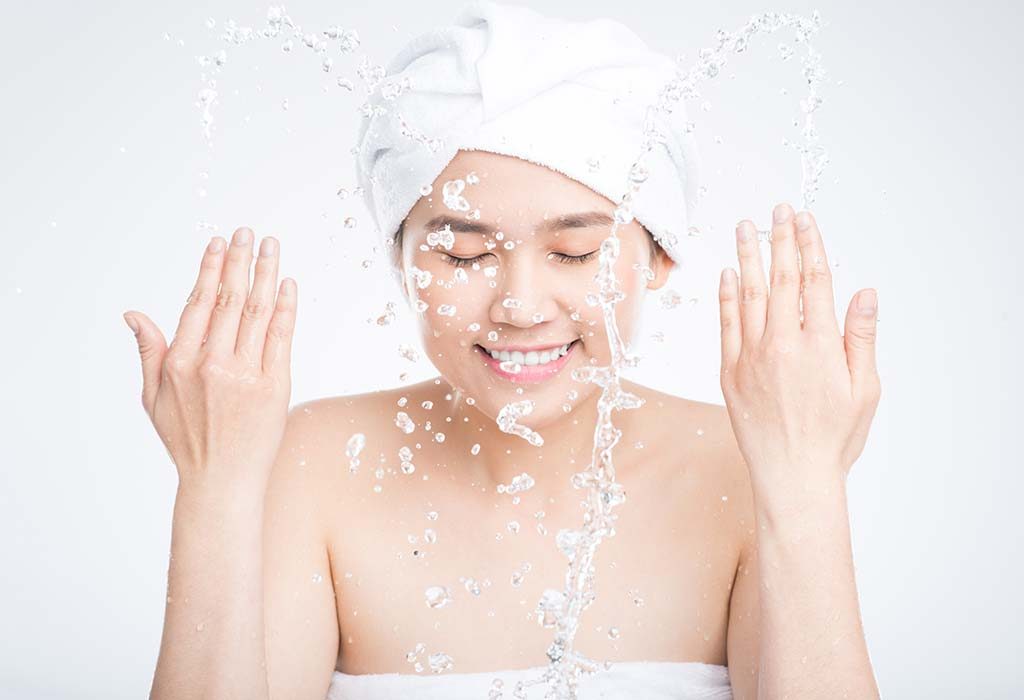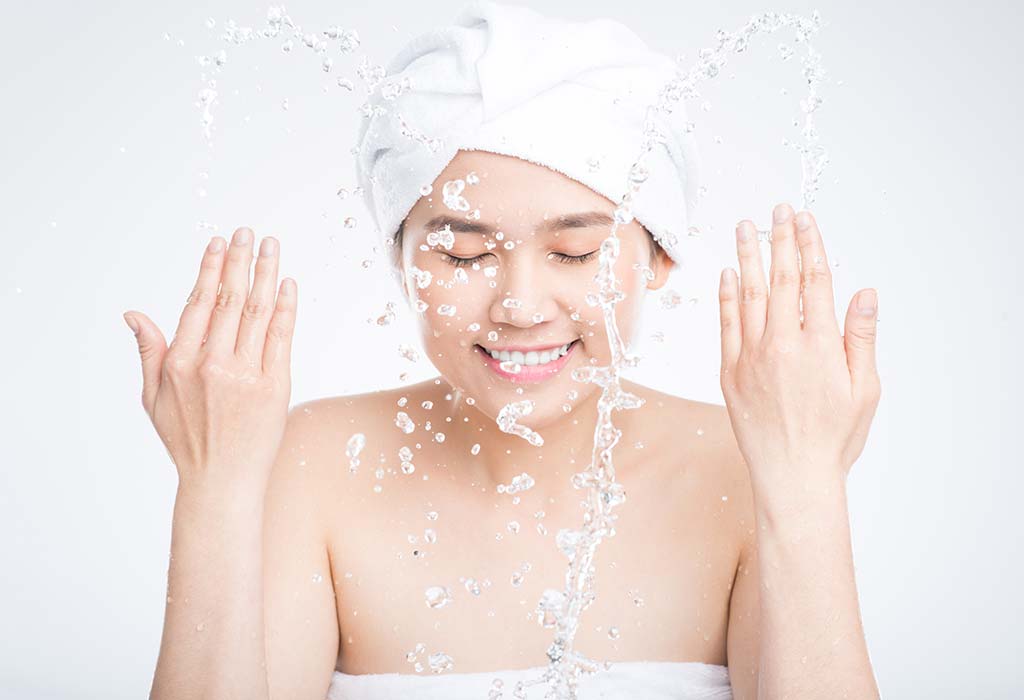 How to Do
Use lukewarm water and a mild foaming cleanser to rinse your face.
If your face is too oily, opt for oil-free cleansers.
Just take a pea-sized dollop of the cleanser after washing your face, apply it, and rinse well using cold water.
What We Suggest
We suggest using organic raw honey because it has antibacterial properties and moisturizes the skin. Use soft cotton balls to apply and smear on your face gently. Wait for a while and wash it away.
Step 2 – Exfoliating
Exfoliating your skin is one of the best ways to unclog pores and remove dead skin cells. It lifts up your gloomy skin and reveals the younger and more beautiful you. Here's how you do it.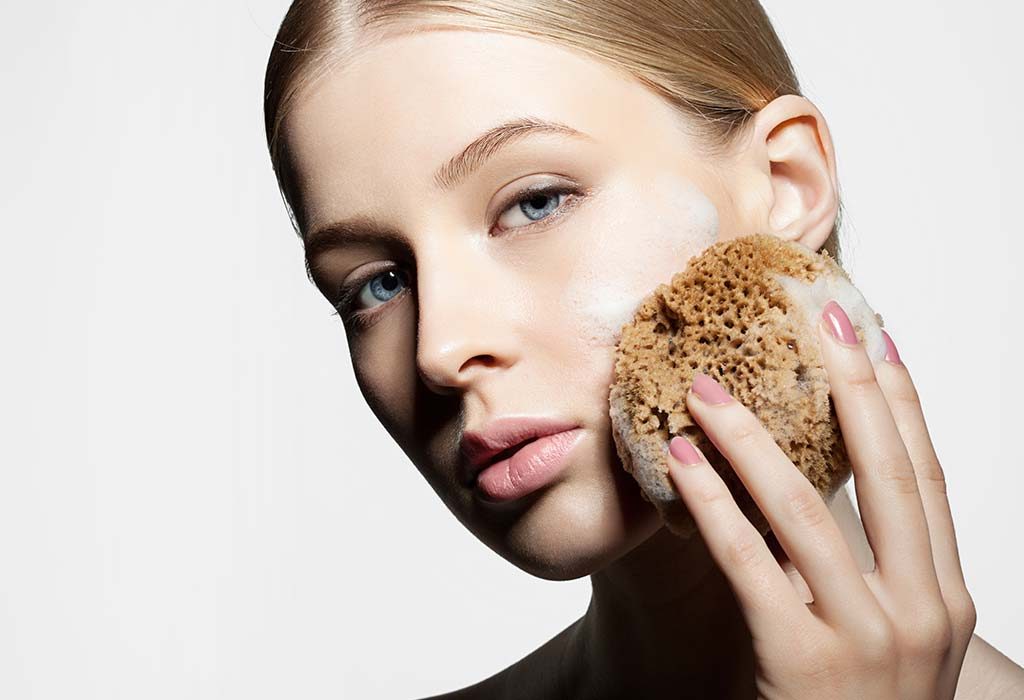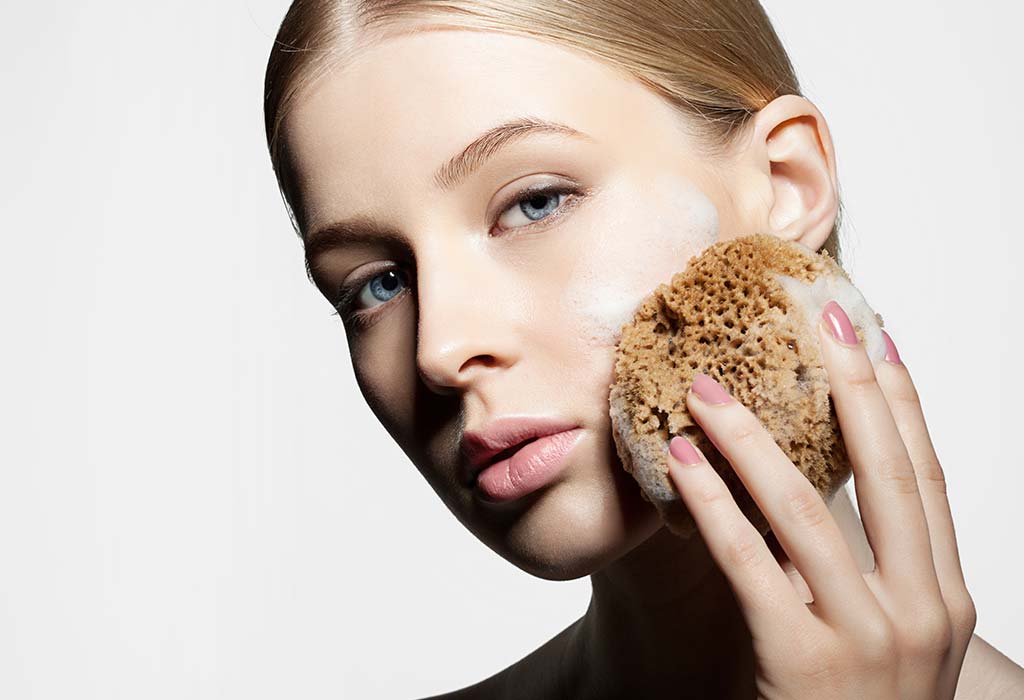 How to Do
Start by picking an exfoliator according to your skin type. You don't want ones with scratchy textures but instead products that balance the pH levels of your skin. Talking to a certified aesthetician and asking for recommendations is a good idea at this stage.
Take a pea-sized or smaller amount of the exfoliator and rub it over your skin in gentle circular motions. You want the scrubbing to be gentle, do not overdo it.
Rinse well using cold water afterwards.
What We Suggest
If you've got normal skin, then just applying a teaspoon of ground oatmeal with honey and olive oil will be enough. If you're wondering how to do facial at home for oily skin, we recommend making a DIY exfoliator by blending honey, sugar, and water together.
Step 3 – Steam
Steam penetrates the pores of your skin and opens them up, letting your face relax and cleansing it of all the toxins. Additionally, the nutrients from your face mask will be used efficiently when you steam.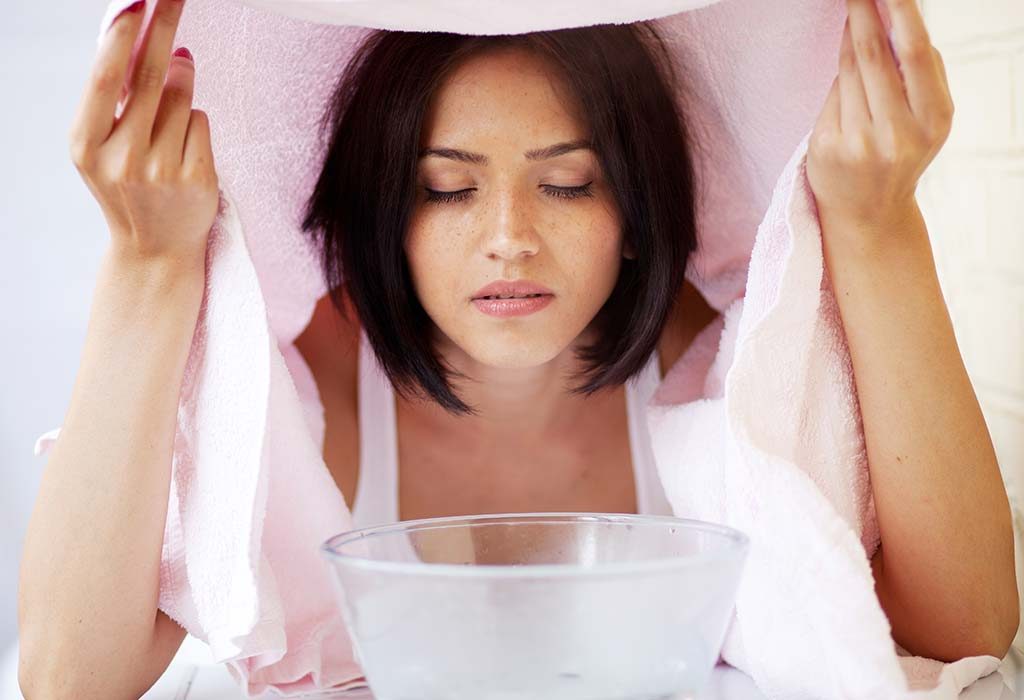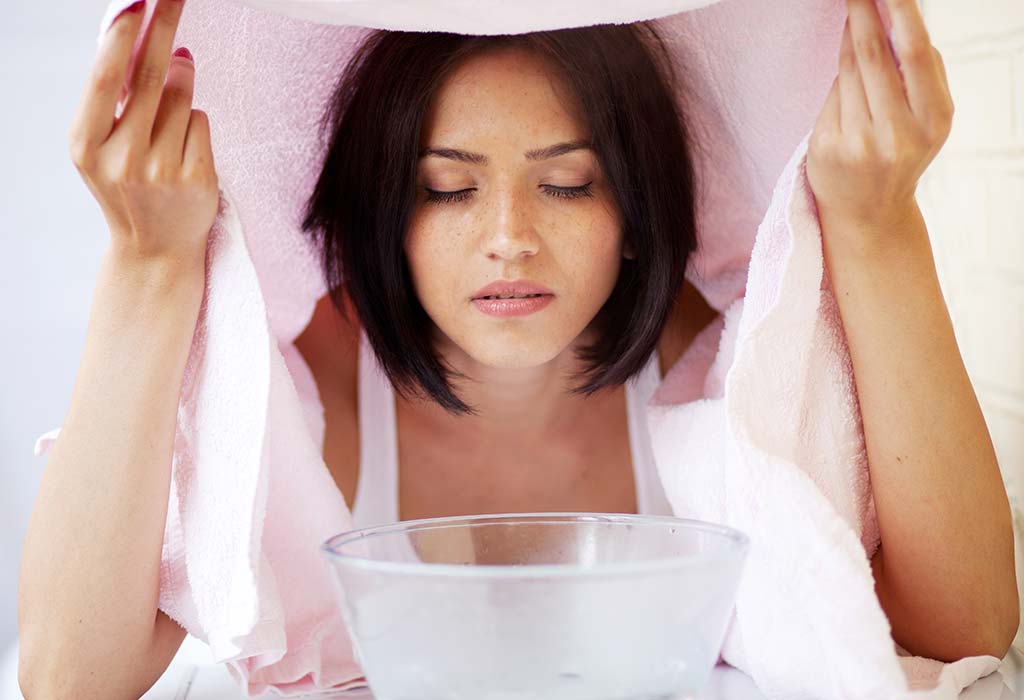 How to Do
Get a bowl and pour it with hot water. Use a cloth to hold or carry it around the edges to avoid scalding yourself.
Get a towel and wrap your head with it on top. Lean onto the bowl in a way that the towel makes a tent, thus trapping the steam.
Let the steam travel across your face and stay like this for 5 to 10 minutes. If the steam lessens a little, blow air into the pot with your mouth so that the vapour reaches your face.
What We Suggest
If you'd like to add a punch to your steam treatment, consider adding essential oils to the water like rosemary or chamomile extracts for some aroma. The steam treatment also works if you're asking yourself, "What if I have dry skin?"
Step 4 – Apply Your DIY Mask
Your DIY Mask will come to your rescue at this stage. Once your face is prepped up and ready to go, it'll be set to soak in the nutrients and all that skin-healthy goodness from your nutritious face mask. Here's how you apply it.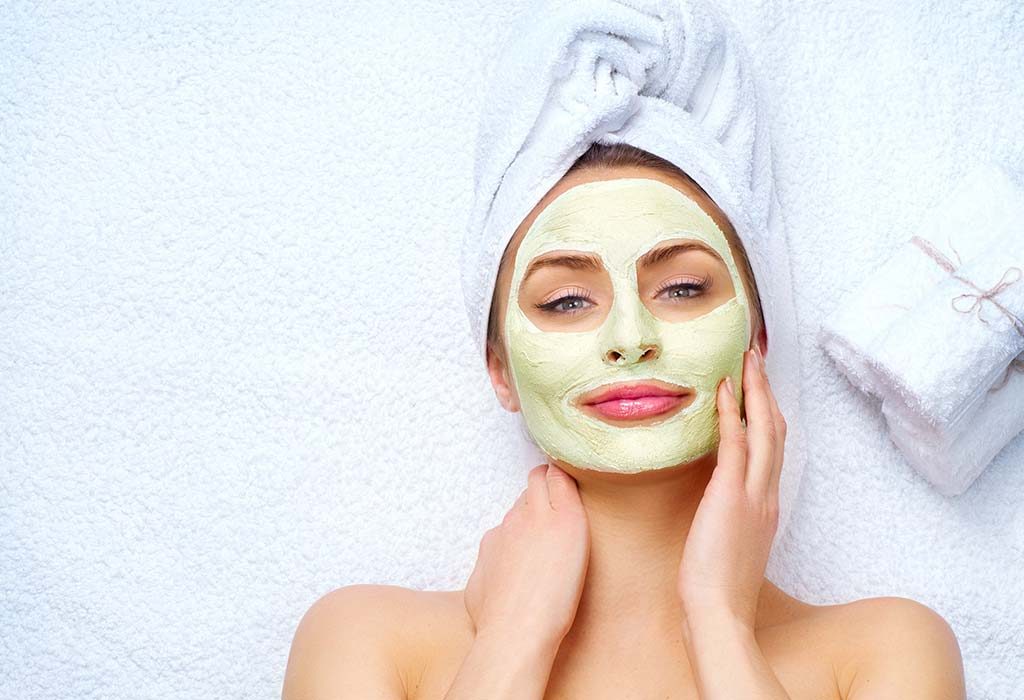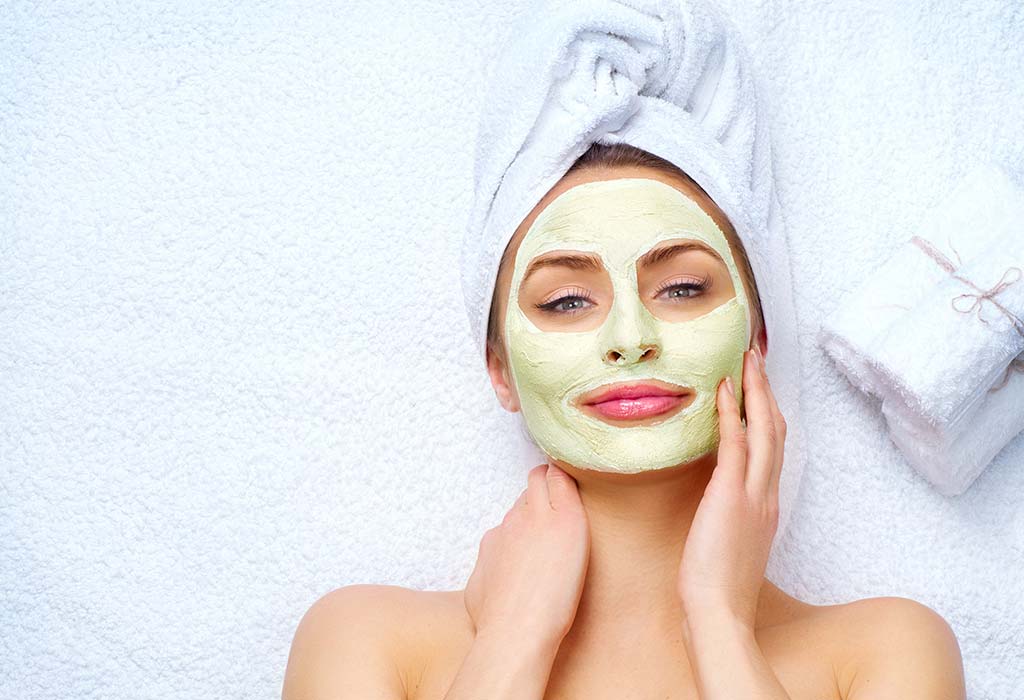 How to Do
Use a store-bought face mask or make your own DIY face mask and apply it to your skin.
Leave it on for 15 to 20 minutes and wash off with lukewarm water.
You want to make sure your mask doesn't get too close to your eyes or nose since it may sting.
What We Suggest
If you're making a DIY mask and you have oily skin, then we suggest combining one tablespoon of Multani mitti and organic raw honey to make one. Otherwise, opt for a combination of banana and honey or honey and yoghurt to make the face mask.
Step 5 – Toning Your Face
Toning your face is a crucial step. It helps to remove any residual grime or dirt from the skin and gently closes the pores, making sure your skin stays hydrated and just as radiant.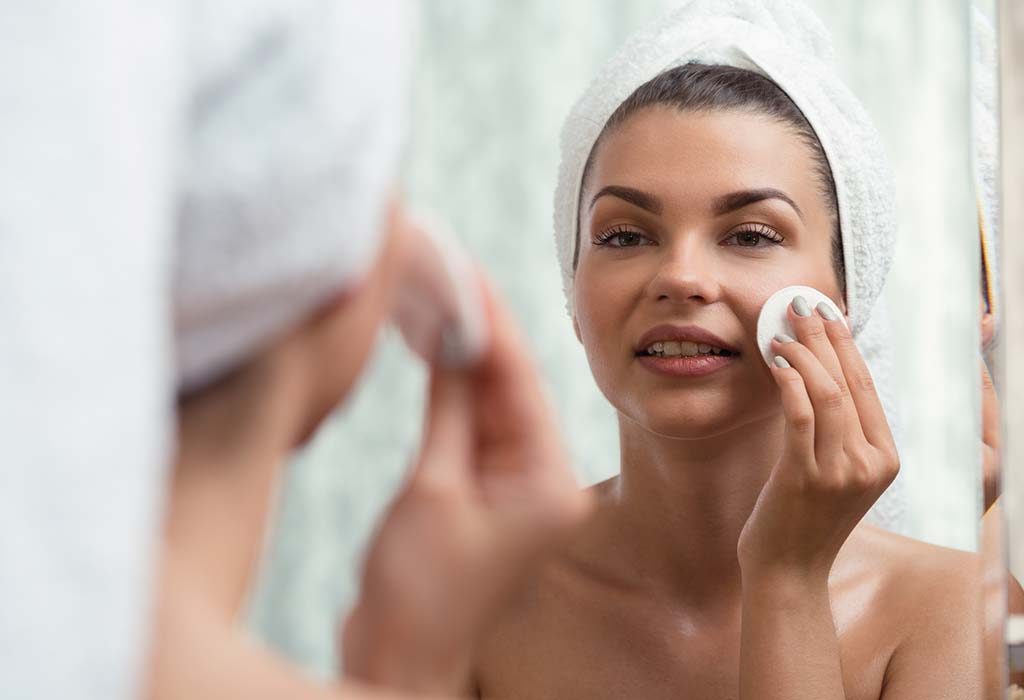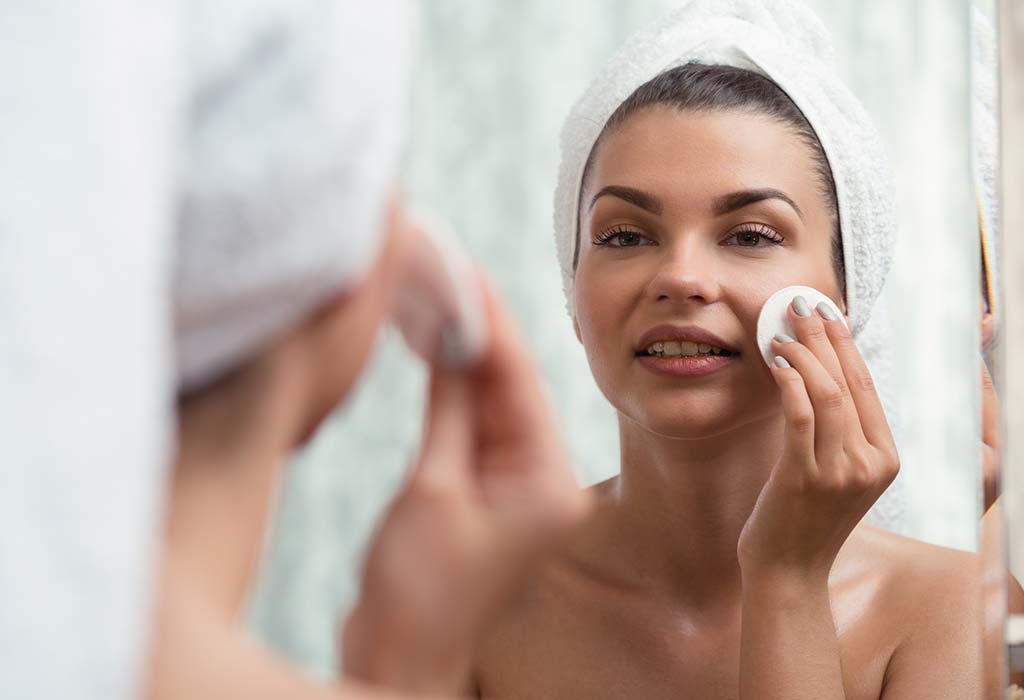 How to Do
Get a toner that is suited to your skin.
Use a cotton ball to gently apply it and rub over your skin.
Make sure not to hit sensitive areas like the eyes and nose.
Allow it to dry naturally and you're done with this step.
What We Suggest
Blend half a teaspoon of organic raw apple cider vinegar with some water to make your DIY toner. This DIY toner works like a charm because it balances out the pH levels in your skin and gently seals your pores.
Step 6 – Moisturizing Your Skin
A good moisturizer will not only hydrate your skin but lock it in, making sure it doesn't unseal the pores or leak out. Here's how to apply it.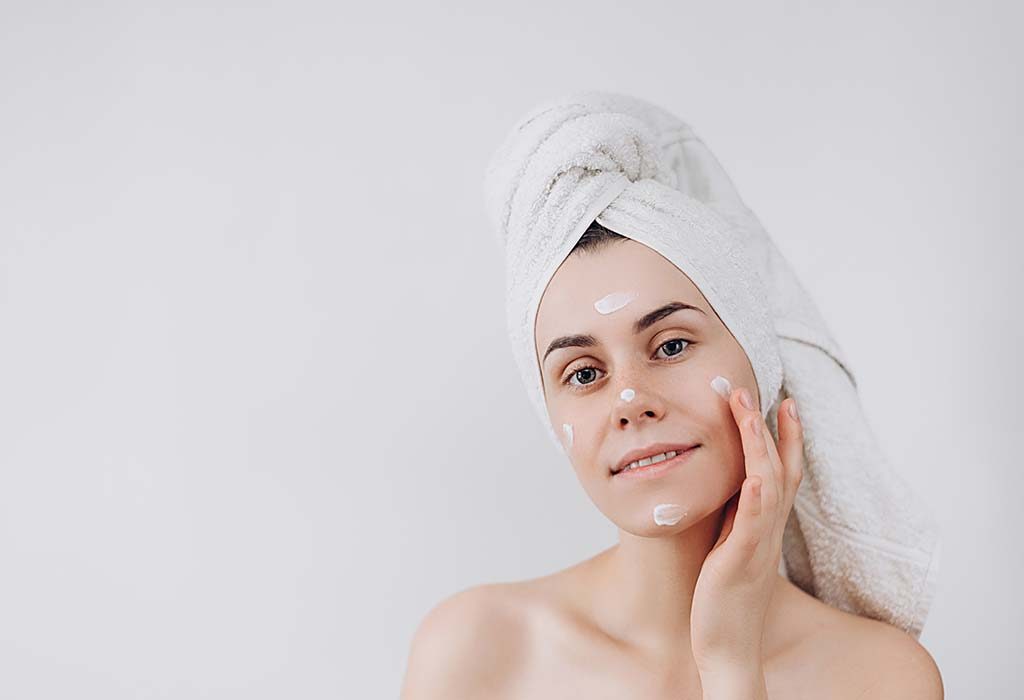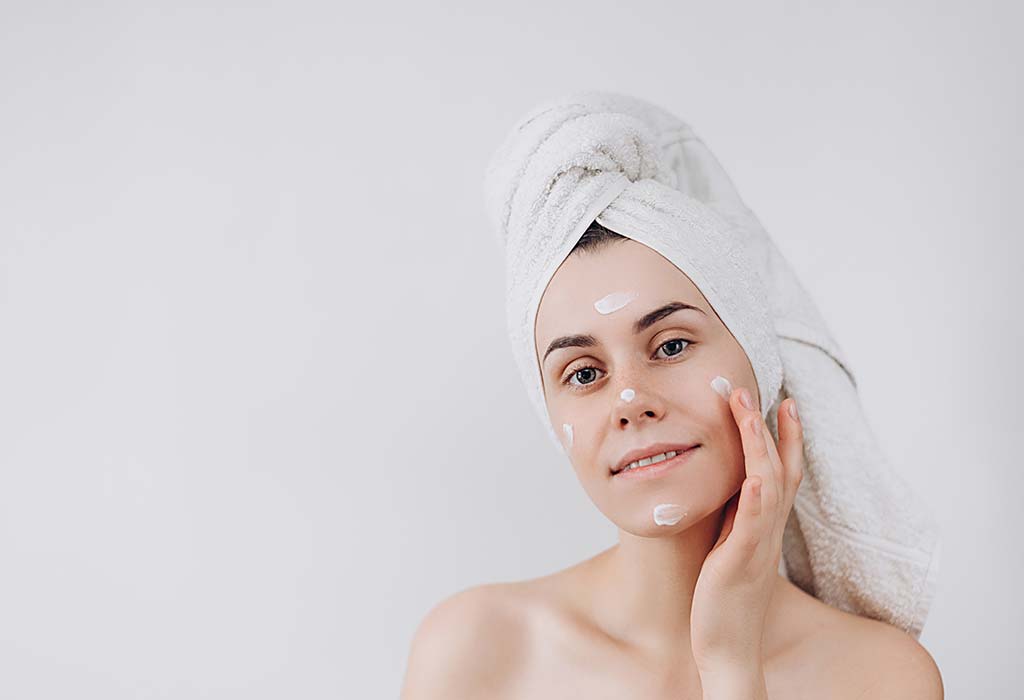 How to Do
Get a moisturizer suited to your skin.
Take a pea-sized dollop, apply, and rub it gently in circular motions.
Let it absorb into your skin completely.
What We Suggest
The good news is, making your own DIY moisturizer is easy. Just get a half a teaspoon of any of those oils – almond, jojoba, coconut, or argon – and apply it to your skin. Alternatively, you can use aloe vera gel too since it's just as effective and known for its hydration and natural moisturizing properties.
Precautions to Take while Doing Facial
While doing facial to make sure you get long lasting and happy results with these precautions:
Don't apply makeup until after a few hours pass, at the very least. Your skin needs to heal and recover first.
When using moisturizers, face masks or any skin care products, make sure to check the ingredients label and see whether it has any irritants that are allergic to your skin. You don't want chemical-laden face masks and if you can, we always recommend going the DIY route since it's much easier and safer too.
These natural ingredients are actually good for your skin and supply it with the nutrition it needs. Ideally, you want to do facials at least once every week for the best results. This makes sure to give your skin that radiance you want, balances pH levels, and improves the texture – making you look simply beautiful.
Set aside an hour of your time and get everything ready before you begin. You want to make sure you complete every step efficiently and not miss out anything in between.
Give yourself plenty of time to do the facial in a stress-free environment. This makes sure you make the most out of it and allow your skin to relax, giving it the nourishing, unclogging, and hydration it needs.
If any of the ingredients make your skin feel weird, allergic, or irritating, stop the treatment immediately and rinse thoroughly. Come back after some time and experiment with our DIY face masks to see how your skin responds to the treatment.
FAQs
Here are some common questions about facial:
1. I Have Small Pimples on My Face, So is It Safe to Use Honey for Facial Mask?
Yes. But make sure you get organic raw honey and not any store bought or inorganic honey since those may contain ingredients that might irritate your skin. Honey is a popular humectant and has antibacterial plus anti-inflammatory properties which means you can say goodbye to acne and scarring through weekly or bi-weekly use on your skin.
2. How Can I Figure out My Skin Type for Home Facial?
Clean your face with a cleanser and lukewarm water. After that, wait for an hour and don't touch your face either. Take a piece of tissue and dab it gently over your T-area (nose and forehead) and see if it gets oily. If it does, you have oily or combination skin. If it doesn't, look into the mirror and notice if your skin looks taut. That's what dry skin looks like. If rashes appear after using the cleanser, then you've got yourself sensitive skin.
A little facial goes a long way to get you that radiant and beautiful skin you've always wanted. Try the steps above one to two times a week and we're sure you'll notice decent results.
Also Read:
Homemade Face Masks to Lighten & Bleach Your Skin Naturally
Easy Steps to Get Salon-Like Glow at Home
Simple Home Remedies to Remove Blackheads Permanently
Home Remedies to Get Rid of Open Pores on Skin