How to Decorate Room Shared by Siblings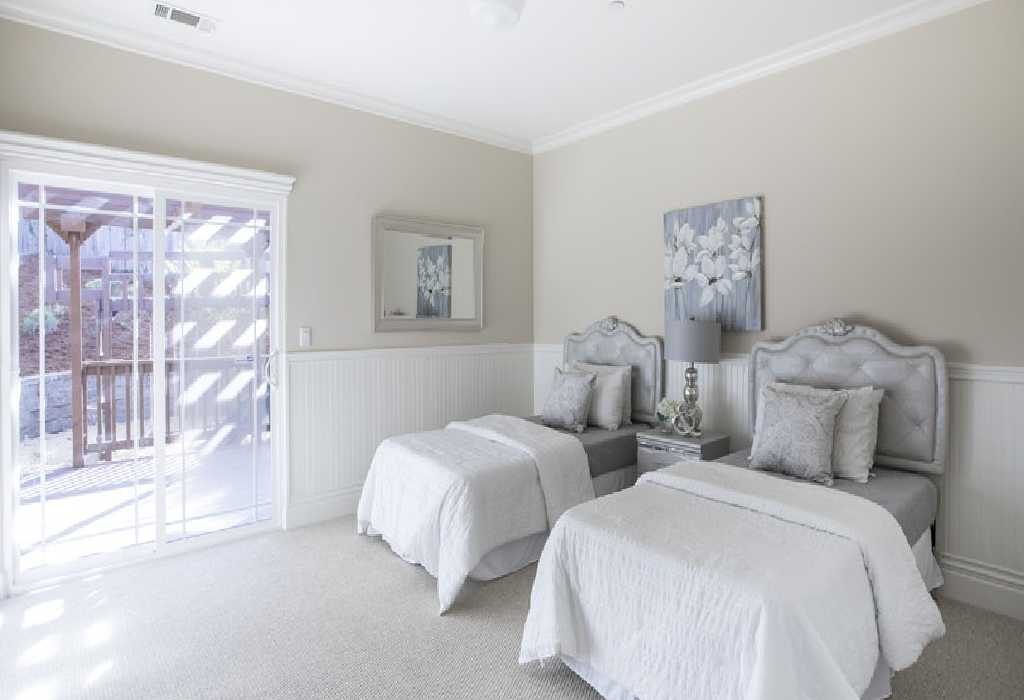 In this Article
Decorating a room that is shared by siblings can be quite a task. The trick is to accommodate the interests of your children. There are few siblings' room decorating ideas that will help mom's maximise their kids' room space and give it a personal touch along the way.
Let's admit it, decorating a room shared by siblings is a bigger challenge than making the crème brulee Le Cordon Bleu your mom-in-law loves. You have to rack your brain and decide whether the room deserves a cohesive look or it needs to be decorated on a share-share basis that gives each kid their own little space? While the room's size will influence your final call, here are some tips to set you in the right direction.
Shared Room Decorating Ideas
1. Free hand
Most kids know what they want, and are not afraid to ask. In such a scenario it would be best to let them decide the decor for their room. Letting them decide on a wall colour or allowing them to choose the bed wouldn't suffice. When you give your children free reign to choose the decor for their shared room, they will be able to express their creativity and connect better as roommates too. It's their living space after all, why shouldn't they have a say in what they want? So, if you ever want to learn how to decorate siblings' room, just simply let your kids take charge and watch them do up the room in whatever they both think fit.
2. Shelf to the rescue
If your kids are among those who are fierce about their privacy, although staying in the same room, you can give it to them. You can use a drywall partition with shelves on either side to divide the room into two halves. This will ensure privacy for each child. Each side of the shelf can be occupied by your kids to stack their books, toys, and stationery. This will also help in saving up space in the room. You can paint the shelves in their favourite colours. However, do remember this is one of those siblings' room decorating ideas that go well with large rooms!
3. Shared theme
If your kids are in favour of sharing the same theme for their bedroom or don't mind having the same bedding, then you can decorate their rooms by first taking care of the walls. You could use wallpaper that both kids agree on or paint the wall in a colour that both think cool. You can add accessories like fans, table lamps, bedsheets with vivid cartoon characters painted on them. Alternatively, you can paint all the walls with a solid colour barring one and encourage your children to draw or paint on that plain wall for a unique personal touch they'll be proud to flaunt.
4. Twin theme
Kids these days have a mind of their own. They do not want two different themes but want their individual space. If you have twins, a girl and a boy, you can divide the room into a 'pink' and 'blue' section. For the girl's section add white and pink frills and lace to a pink four post bed, set up a doll house, and add pop pink curtains for a saccharine sweet look. For the boy's section, you can incorporate a maritime theme. You could do this by installing a rowboat shaped bed with a wood finish, striped curtains, and lighthouse themed wallpaper to let your boy enjoy a full blown nautical feel. This will ensure that both kids remain happy with their section of the room. This is one of the best sibling room ideas to employ for a not too large room.
5. Accessorise right
In order to decorate a shared bedroom, one must think smart. Choose furniture that both kids can share and which doesn't cram the room too. Think of collapsible table and chair sets, foldable beds, and easy to move settees. Ensure that the furniture matches the overall room decor and is gender neutral. Opt for an ivory coloured bunk bed and go for yellow and white striped panelled walls. Place an oversized durrie in navy for an energetic contrast in the room. Get a foldable study table with two small bean bags thrown in. This wouldn't just keep both the children happy, but will give them ample space to move around too.
These bedroom ideas for siblings sharing rooms will ensure that your kids stay happy and in harmony with each other. Whether you give your child's room a sea chart wallpaper or add a superhero cupboard, a little personalisation will go a long way in keeping them happy and squabble free.