How These 6 Celebrity Moms Claim They Lost Weight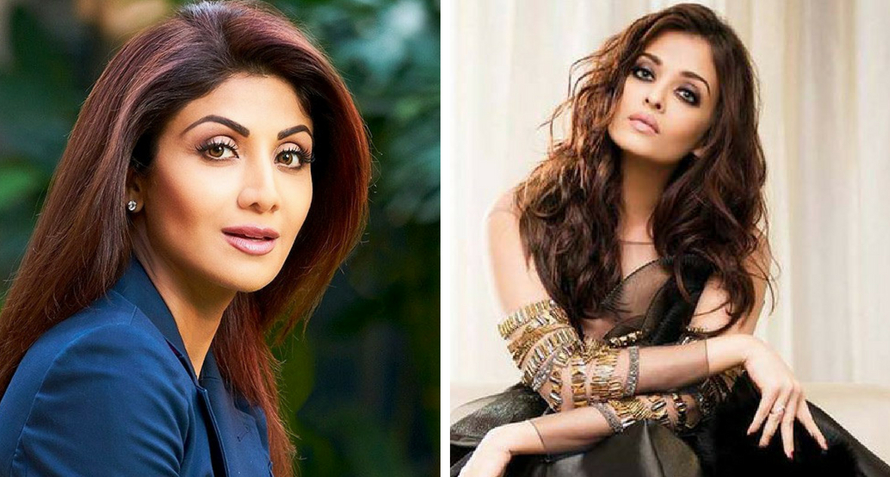 In this Article
Post-pregnancy, not being able to shed baby weight is what haunts many mommies. Celebrities too aren't immune to the kilos but they seem to get fit in no time! How do they do it? No, not all of them resort to crash diets or expensive weight-loss programs! Discover some weight loss secrets of celebrities to find your way back to your pre-baby body!
Celebrity weight loss after pregnancy is something that has never failed to amaze us. While some of us might be a bit intimidated by how perfect Bollywood mommies look, many of us also take inspiration from a celebrity's weight loss and commit to getting back in shape. We are sure you must have at some point in time wondered – how do celebrities lose weight after a baby? Well, we are here to reveal their weight loss secrets to you!
But before you check out these diet and fitness mantras of popular mommy celebs, remember one thing – fitness is more important than weight loss. You must give your body time to recover from the high-stress experience of delivery. Start a weight loss plan only when your body is ready. Until then, eat healthy food and keep running around after your bundle of joy; it is more than enough exercise for now!
Celebrity Secrets To Losing Baby Weight You Must Try
1. Kajol's Quick Turnaround
Actress Kajol's weight loss after pregnancy was achieved in just 6 months. She shed a remarkable 18 kg. How did she manage to do it? Here's how:
She followed two basic mantras – eating right and exercising. And with each passing week, the duration and intensity of her regimen increased!
Her fitness routine included endurance training, yoga, lifts, and squats. Don't let this intimidate you; check out these everyday exercises that we are sure you will be able to follow even if you have never been a workout person.
Kajol's weight loss diet included eating high-fibre, low-sugar foods, and healthy fats. She especially loves fish, eggs, paneer, nuts, chicken, and milk. In particular, here is the postnatal diet we are referring to.
She also says no to junk food and unhealthy snacking. When she wants a snack, she turns to fresh fruits, veggies, and health drinks
Finally, here's one secret that is overstated but still all-important – Kajol drinks a lot of water every day to keep her hydrated as well as encourage weight loss.
2. Ash's Healthy Routine
Mrs Bachchan was criticised for her less-than-toned figure after pregnancy, but the actress successfully managed to flaunt a sexy look after some time, silencing her critics. Aishwarya Rai's weight loss after her baby was based on a progressive plan. It included:
Plenty of boiled vegetables and cutting down on fat.
Brown rice as it's high in fibre and helps increase the body's metabolism.
Enough water intake along with consuming fresh fruits and juices to stay hydrated.
A strict 'no' to junk food.
One of Aishwarya Rai Bachchan's weight loss tips is to practice yoga in addition to healthy eating. She's not a believer in gym workouts.
3. Sonali's Balanced Diet and Workout Programme
This stunning actress is one of the yummiest mummies of Bollywood. She didn't fuss too much about her weight even after coming under criticism for it. What Sonali Bendre's weight loss routine did consist of was:
Gym workouts 3-4 times a week, which included 3 hours of cardio and 1.5 hours of resistance training.
A weight loss secret of this celeb also includes healthy eating in moderation and including foods like skimmed milk, salads, green vegetables and fruits.
To keep her skin glowing, she has a handful of walnuts every day.
4. Mandira's Strict Regimen
The actress and television presenter became an epitome of fitness when she managed to shed 22 kgs in just 6 months. Mandira Bedi's weight loss after pregnancy was based on a strict, regimented programme.
5 days a week of the gym with circuit training, running and spinning.
Power yoga, which helps reduce weight quickly.
A healthy breakfast consisting of scrambled egg whites, milk, and fruits. Check out more celebrity breakfast ideas here; they are all packed with health!
Mandira Bedi's weight loss diet also includes dal, roti and sabji for lunch, and a no-carb dinner.
For snacks, she munches on corn, soya and sprouts.
5. Kareena's Weight Loss Mantra
Kareena Kapoor Khan has always been media's favourite, be it for her movies, her speechless transformation to zero-figure, or her now impeccable fashion sense. She has always been experimental with her choices and for the good. Wearing those long comfy fashionable gowns she even made pregnancy look fashionable. Although, she was back in shape sooner than you could have imagined. Soon after her pregnancy, she worked on her weight loss goals. This is what her weight-loss regimen was:
Kareena's weight loss diet included eating foods rich in iron and calcium. She drank one tall glass of milk every single night.
Two of her meals included rice every day. Eating rice, jaggery, sugar, and cashew nuts is good post-pregnancy. Her dietician Rujuta Diwekar also agreed that cutting sugar from your diet is not required.
As getting on to a treadmill post-pregnancy is very tiresome, so Kareena switched to walking. She said walking is the safest exercise post-pregnancy.
One of her exercises post-pregnancy included 'Aerial Silk Yoga'. It is an aerial exercise that consists 'twists' and 'palates'. It is called the 'Flying fit' technique.
To fight post-pregnancy dark circles Kareena and Rujuta shared a list of food that women should eat. They are ghee, bajra, aaliv, buttermilk, jaggery, roti, and other foods high in vitamin B12.
Lastly, she suggested it is all about patience. It is not about losing weight overnight but strengthening your core muscles.
6. Shilpa Shetty's Post-pregnancy Ritual
Shilpa Shetty's name is synonymous with fitness. She has a body that makes us all go 'wow' and we wonder how does she manage to stay fit and look stunning in those amazing sarees. But do you know post-pregnancy she didn't lose weight till 7 months and became an object of criticism. However, she started her weight loss regimen right after 4 months of delivery. So, gear up if you want to follow Shilpa Shetty's fitness plan:
To regain her muscle strength, she started cycling and walking after pregnancy. 25 minutes of this exercise thrice a week, and 21 days later she started training with weights.
One of her secret fitness mantras post-pregnancy was weight training.
Shilpa Shetty's diet plan post-pregnancy included all healthy foods.
Her morning started with amla juice or aloe vera juice and her breakfast comprised of porridge and tea with brown sugar.
In lunch, she has dal and vegetables either with brown rice or chapatis made from different high-fibre grains.
The last meal of the day includes soup, salad, and chicken.
How Kajol and other celeb moms lost weight after pregnancy has more to do with following a healthy diet plan and exercise than anything else. There are no quick ways to shed weight. If you too follow these weight loss 'secrets' after your baby is born, it's only a matter of time before you see the positive results.
Follow these super-moms diet plans and weight loss regimens. Just make sure that you consult your doctor to discuss when and how to start a diet or fitness plan. Also, make sure you don't lose heart if you don't see results quickly. With time and effort, you are sure to bounce back to your pre-baby body. Until then, embrace the present and cherish the joys of motherhood!
?>