Homemade Peel Off Face Masks for Healthy and Clear Skin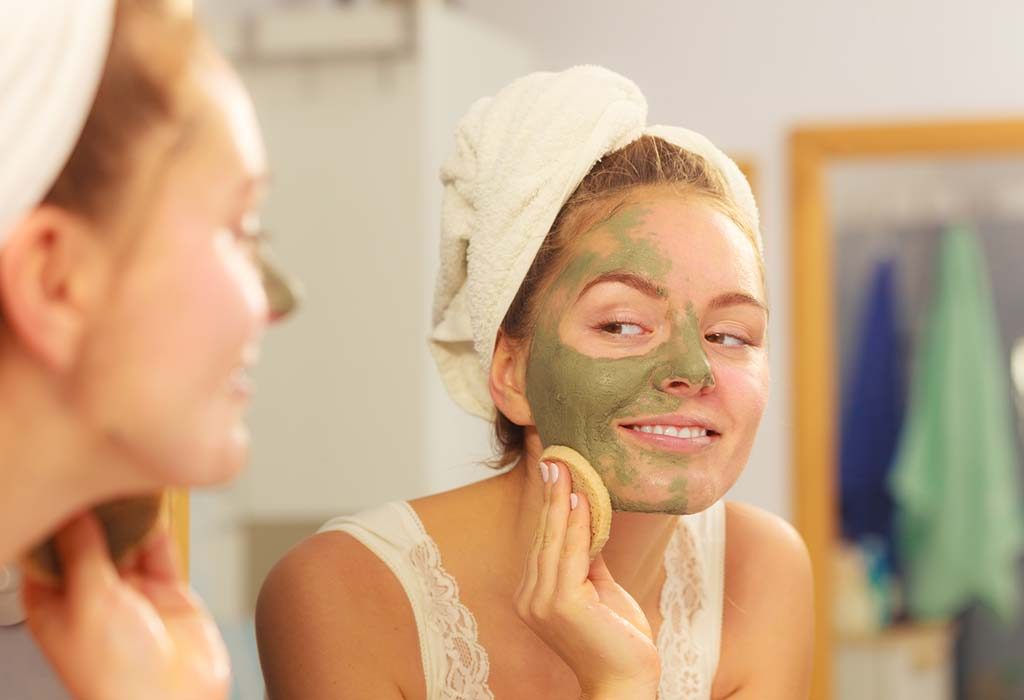 Nowadays, peel off masks have gained a lot of popularity amongst fashionistas owing to their beneficial properties like lifting away grime and providing nourishment to skin thereby making it soft and moisturized. However, some studies have shown that they play a practical part in treating acne-prone skin, purging pores and extracting excessive oil from the skin, only if they contain charcoal, clay and glycolic acid. Read about some of the best face peel off masks you can make easily and quickly at home.
What are the Benefits of Peel Off Masks?
Besides giving a perfect radiance and firmness to your skin, peel off masks have numerous benefits. From deeply cleansing the skin to removing black-heads and dead skin cells from the skin, peel off masks aid in better circulation of blood too. So, it is time to uncover some wonderful benefits of peel off masks to achieve top-notch skin.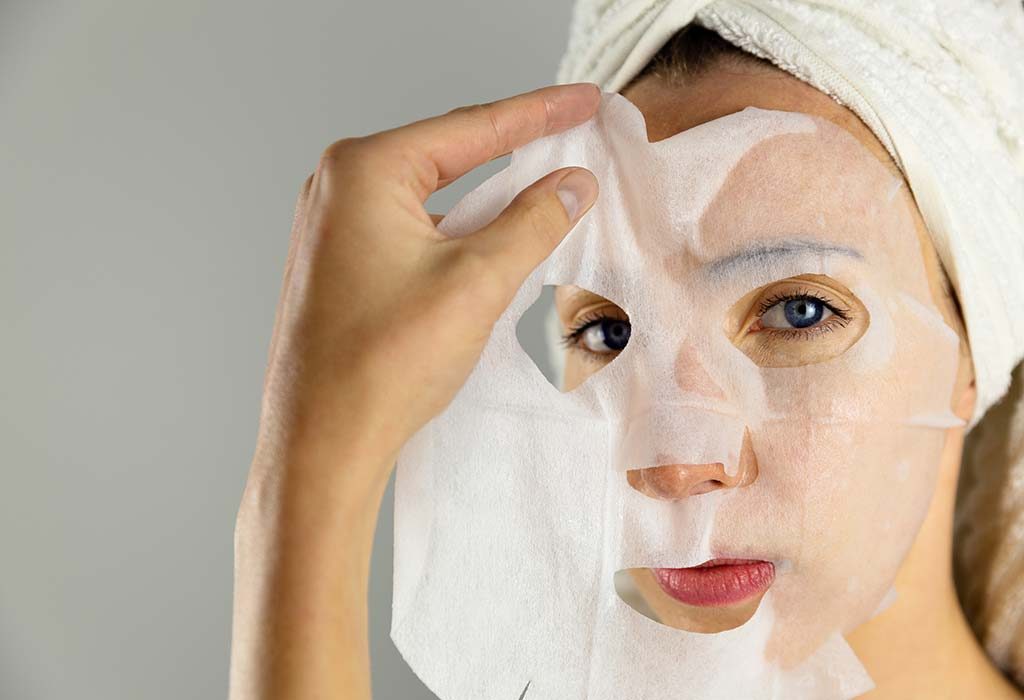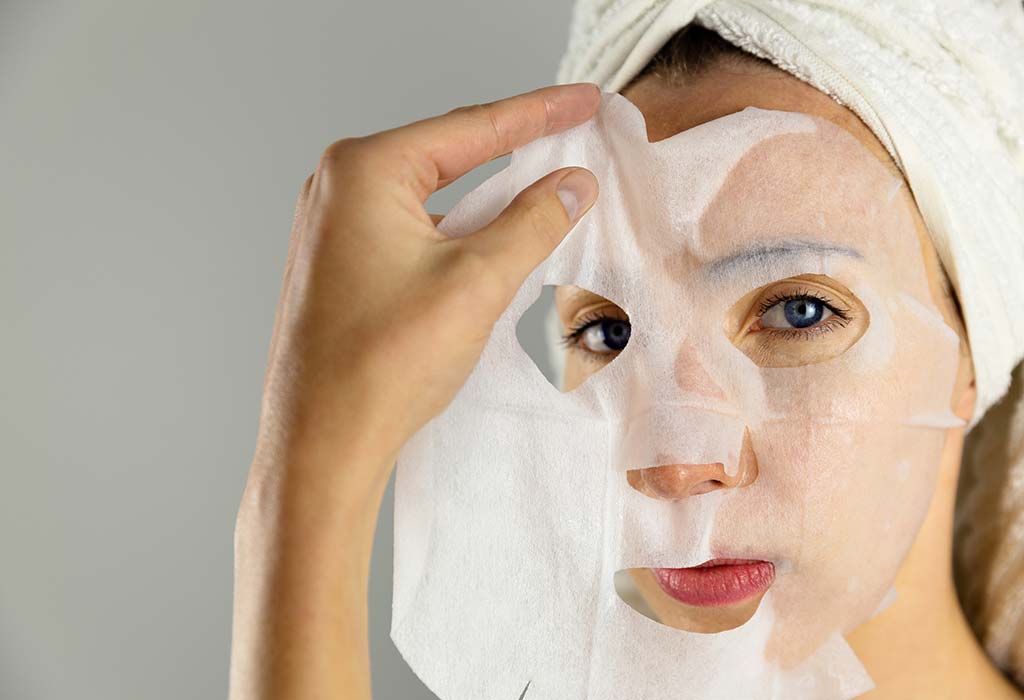 These masks make skin smooth and glowing by removing the top layer to slough away the dead skin cells.
By visibly reducing the size of open pores, the peel off masks add firmness to the skin to make it look younger and also boost skin complexion.
Also, if peel off masks become a part of your weekly routine, you may notice a huge reduction in the appearance of fine lines and wrinkles, especially if they have Vitamin C, E or extracts with anti-inflammatory properties.
Peel off masks tend to absorb excess oil from the skin, leaving you with a natural matte and clean complexion.
Generally peel off masks, regardless of the brand, are either plant-based or fruit extract-based that tend to give a healthy boost of antioxidants to your skin. And, antioxidants fixes major skin issues like dark spots, acne, pigmentation and uneven complexion.
Peel off masks gently uproot fine facial hair from your skin and remove dullness from your complexion.
How to Make Peel Off Masks at Home?
The market is flooded with different ranges of peel off face masks, but there is always a chance that those chemically synthesized products may not suit your skin type. If you opt for DIY peel off masks at home, you need not worry about skin compatibility issues and expiry dates. Moreover, homemade face masks will save you a lot of money. So put your face forward and know everything you need to know about face peel off masks.
Homemade Peel-Off Mask for Blackheads
Want to get rid of pesky blackheads? Here are two natural peel off masks to try:
1. Egg White & Lemon Juice Peel Off Mask
Egg white tightens the skin pores, while lemon juice contains alpha hydroxyl acids which help to keep the skin clean by removing blackheads and other impurities gently.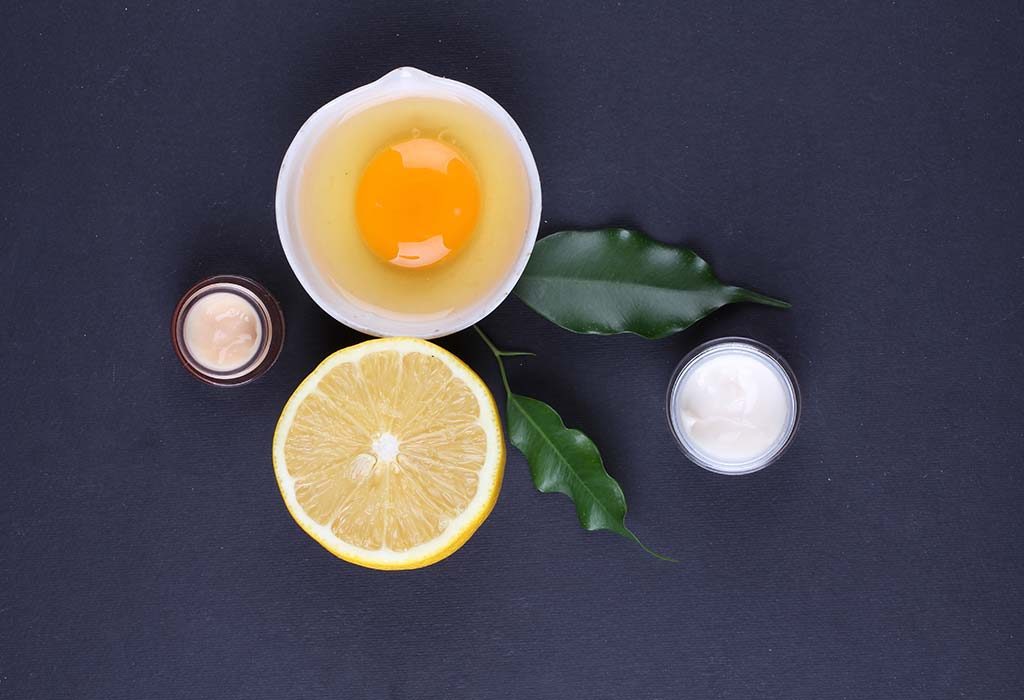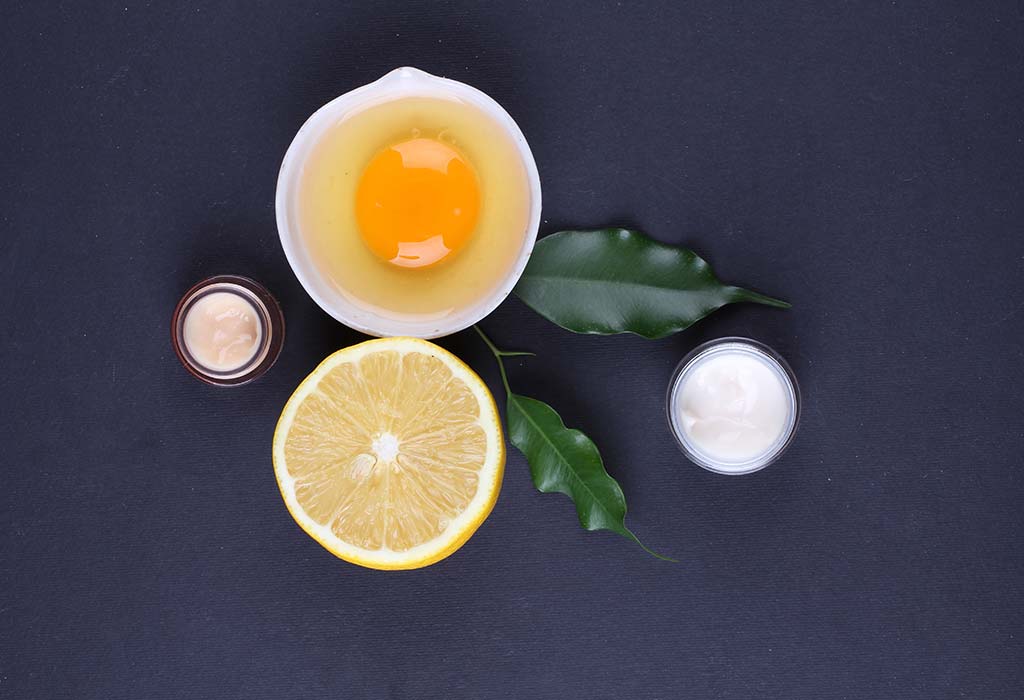 What You Will Need
1 egg white
1 teaspoon of fresh lemon juice
How To Use It
Take out egg white in a separate bowl and mix a spoonful of lemon juice in it. Apply it to your face leaving the eye area. Gently press the tissue on your face, dab some more freshly prepared egg white solution on the tissue to hold it in place. Leave it for 25-30 minutes. Once it gets dried, peel the mask slowly starting from your forehead.
2. Milk & Unflavoured Gelatin Peel Off Mask
This homemade peel off mask with gelatin will let you discover a squeaky clean skin by immediately removing the blackheads.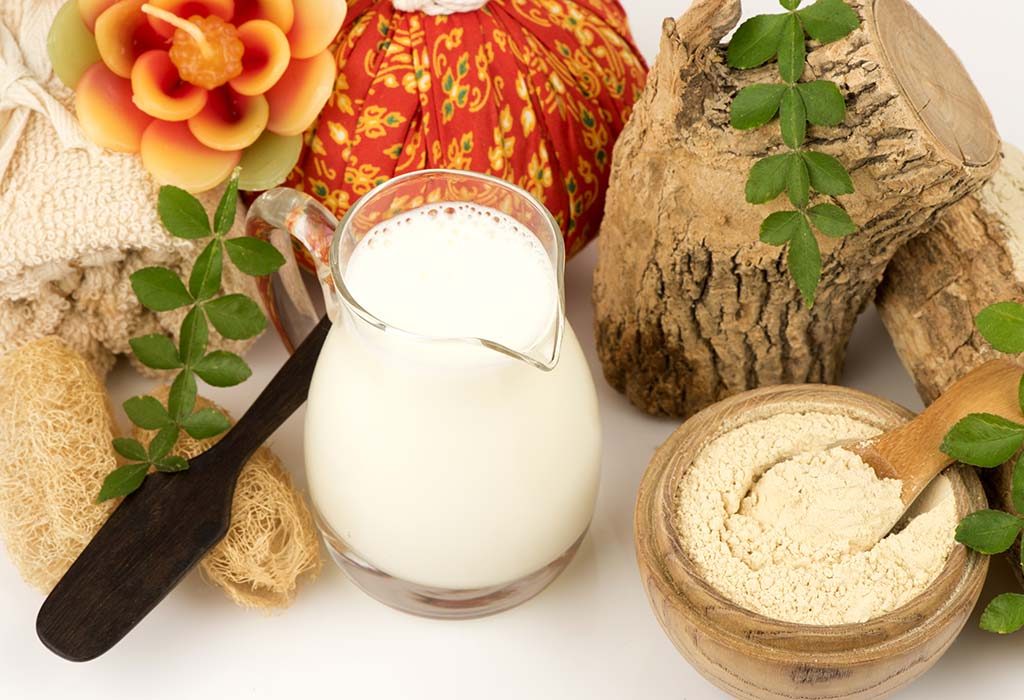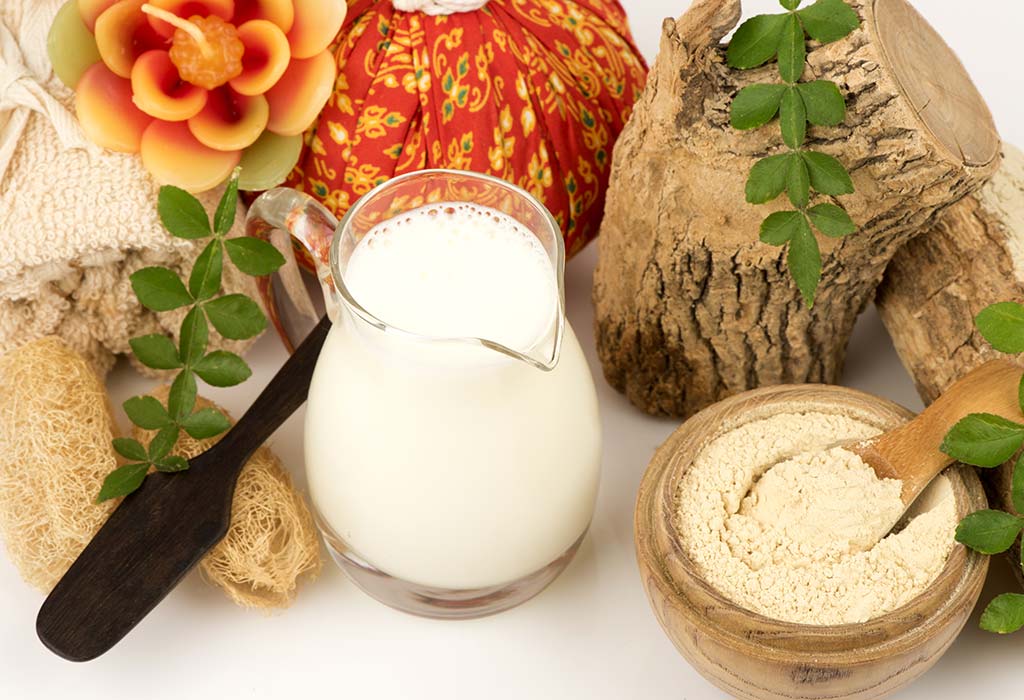 What You Will Need
1 spoon fresh raw milk
1 spoon unflavoured gelatin
How To Use It
Mix 1 tablespoon of both raw milk and gelatin together in a microwave-safe bowl. Heat it in the microwave for 5 to 10 seconds. Let it cool down and stir until it becomes thick like a gel. Then brush it on your face, let it dry for 10-15 minutes and finally peel it off slowly.
Homemade Peel-Off Mask for Acne
Try these effective homemade peel-off masks to reduce the instances of T-zone, acne and other skin impurities.
1. Charcoal & Gelatin Peel Off Mask
Activated charcoal takes away toxins from your skin, thereby reducing skin acne.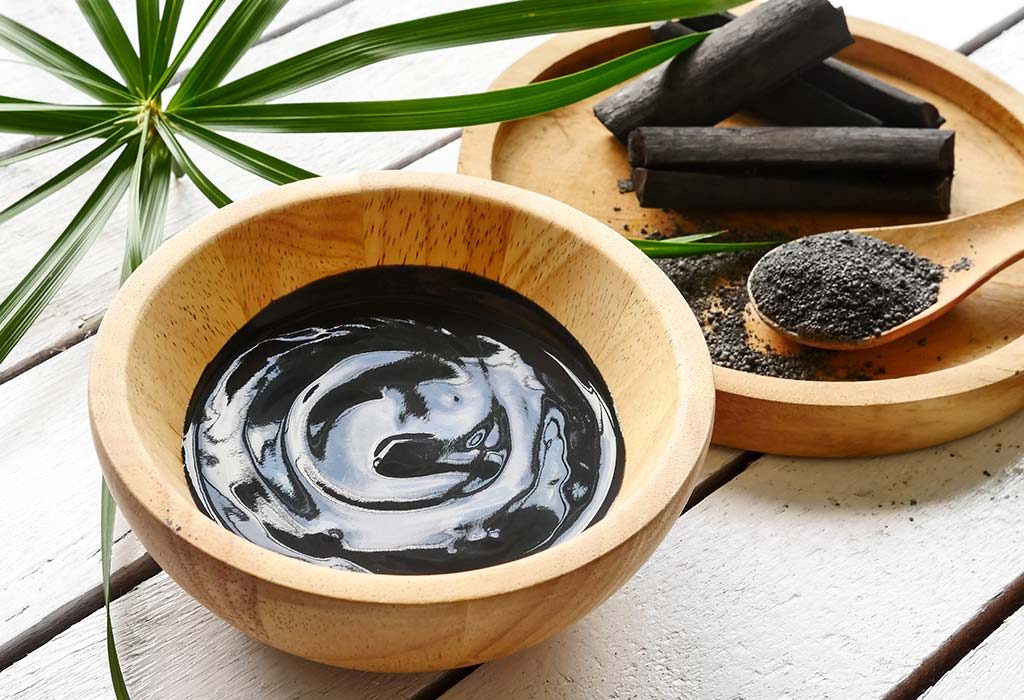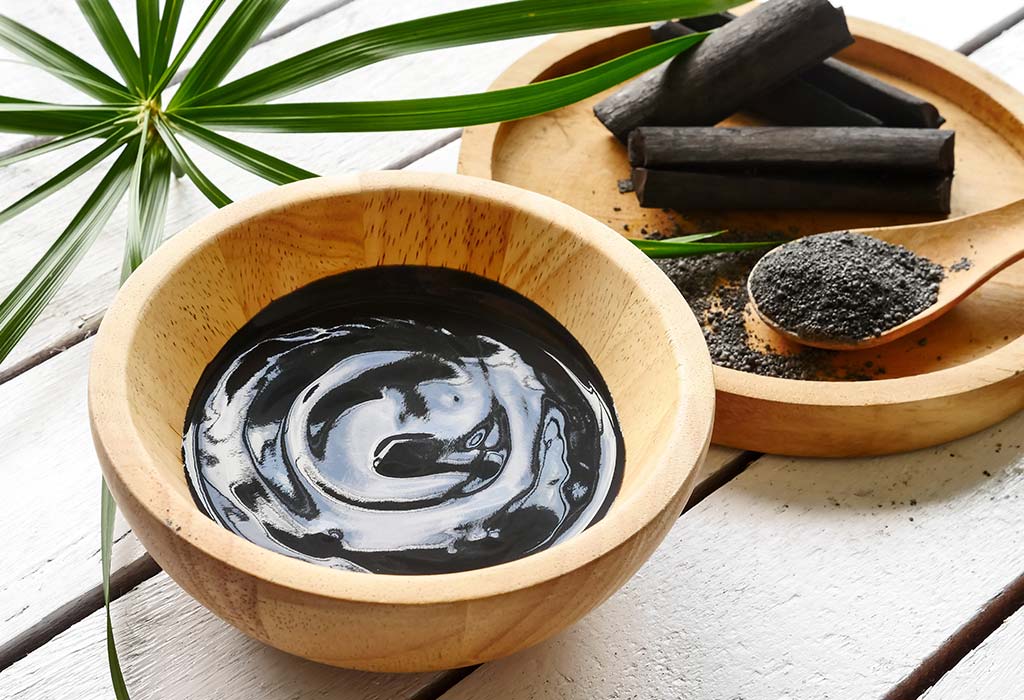 What You Will Need
1 tablespoon activated the charcoal powder
1 and a half tablespoon of gelatin powder
How To Use It
Mix the ingredients with some water in a bowl to form a thick paste. Since gelatin is bit sticky, so microwave it for 30 seconds to get a creamy texture. The mask can be applied on your face. Leave eyebrows and hairline because it will be painful to remove the mask from that particular area. Allow it dry for about 30 minutes and peel it off gently in the upward direction. Rinse off your face, pat it dry and apply a moisturizer.
2. Gelatin, Honey & Lemon Peel Off Mask
This is a different homemade recipe to try out amazing benefits of essential oils in your peel off face mask. Take a look: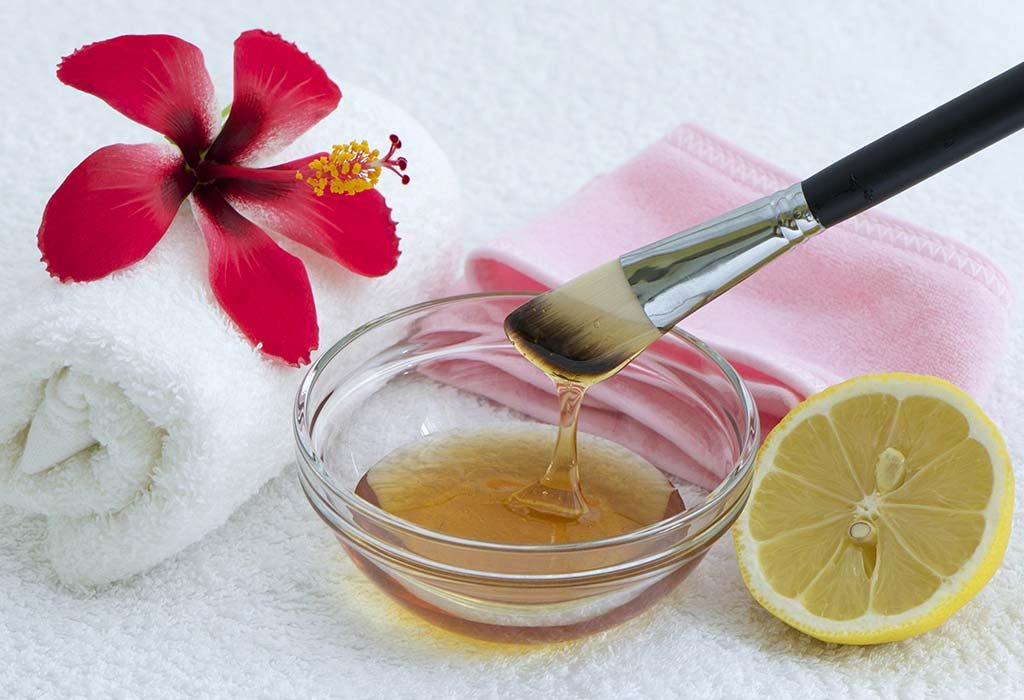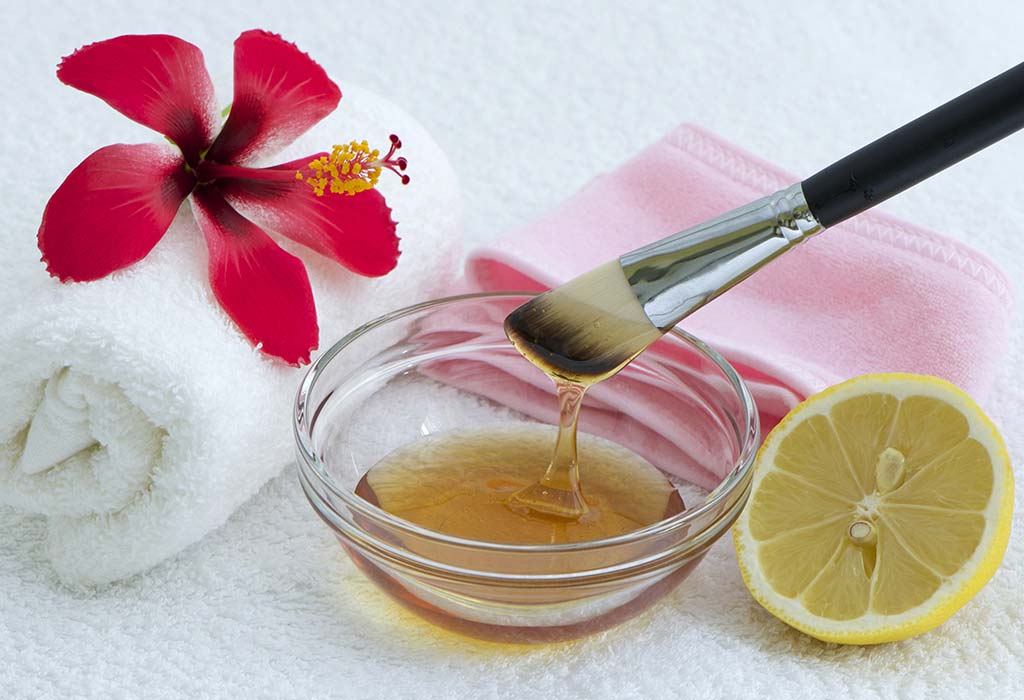 What You Will Need
1 spoon gelatin powder
2 tablespoons of steamed milk
1 spoon fresh lime juice
1 spoon manuka honey
How To Use It
Start by mixing 1 spoon of gelatin powder with 2 tablespoons of steamed milk, then add honey and lemon juice, mix them well. To add some moisture to the mixture, you can add Vitamin E or tea tree oil (that's optional). Also, a few drops of essential oils (either peppermint or lavender) when added to the mixture, will give you a nice consistency. Once the homemade mask is complete, apply it on your face and say bye-bye to acne spots or pigmentation.
Homemade Peel-Off Mask for Glowing Skin
Regardless of treating comedonal acne like blackheads and whiteheads, peel off masks when used regularly can also contribute to glowing and spotless skin.
1. Orange & Gelatin Peel Off Mask
Being rich in antioxidants, oranges not only just prevent acne, but also slow down the signs of ageing and rejuvenate skin to achieve that coveted glow. So drop off the idea of using pricey store-bought facial masks, instead, try this orange peel off mask at home to experience a completely bright and radiant skin.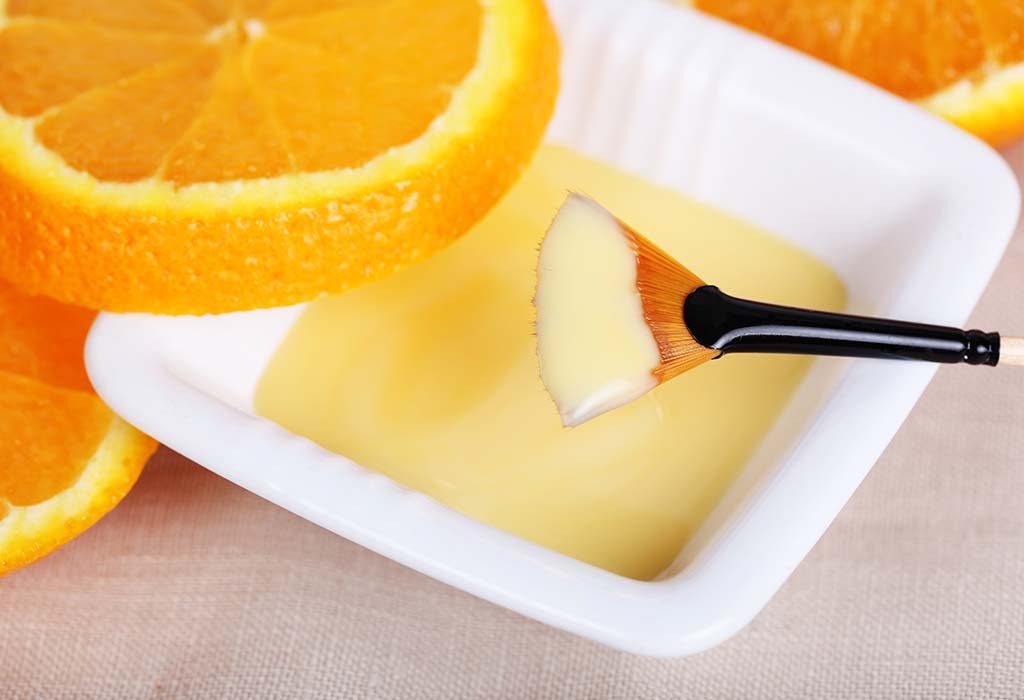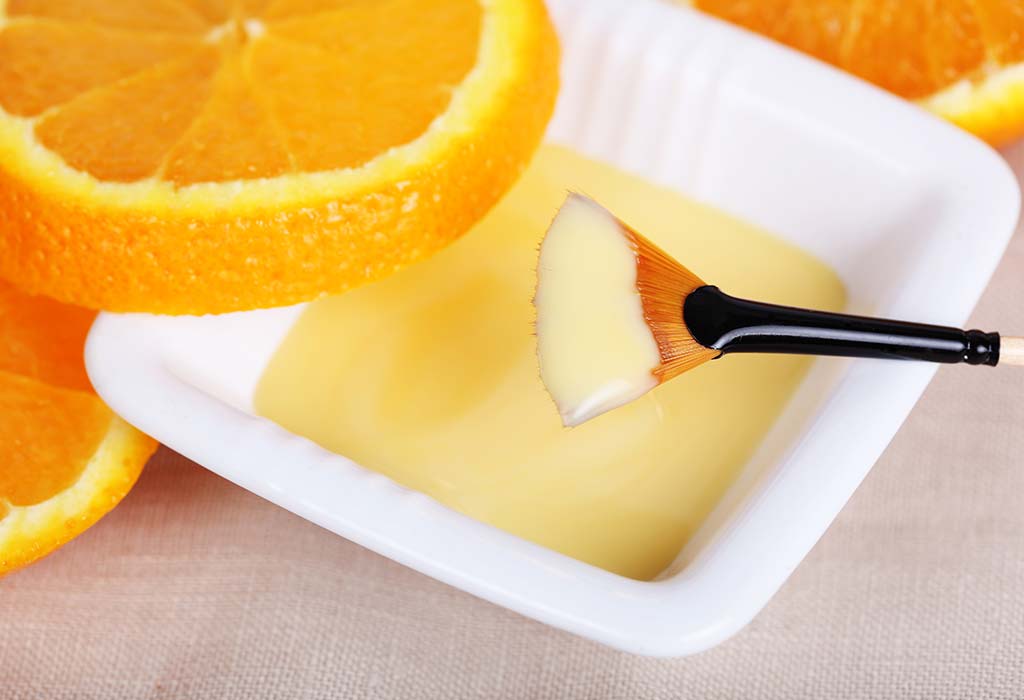 What You Will Need
2 tablespoon of fresh orange juice
1 tablespoon of unflavoured gelatin powder
How To Use It
Pour in 1 tablespoon of fresh orange juice in a heat-resistant bowl. Add some unflavoured gelatin powder to it and place it on the flame. Stir it continuously until the gelatin powder dissolves. Turn off the flame and let it cool down. Cleanse your face and rinse with cool running water, and then apply the mask, avoiding eyes, eyebrows and mouth area. Leave the mask for 20-30 minutes and peel it off gently in the downward direction, starting from your forehead to chin. Rinse your face to remove the remaining mask, pat it dry and apply your favourite moisturizer.
2. Egg White, Milk & Honey Peel Off Mask
Honey is a natural cleansing agent that not only removes impurities from your skin but also draws in water to moisturize the top layer of your skin. However, the essential vitamins and nutrients present in the milk maintain the beauty of the skin, while the lactic acid content in it helps eliminate the dead skin cells. Try this DIY peel off mask with honey for deep cleansing and brightening.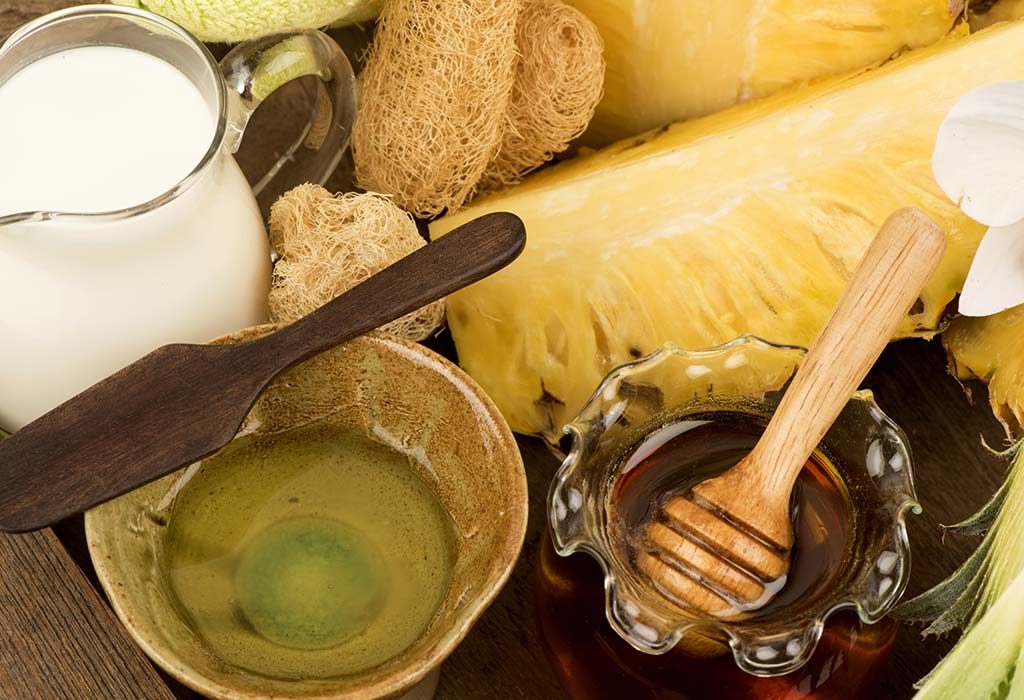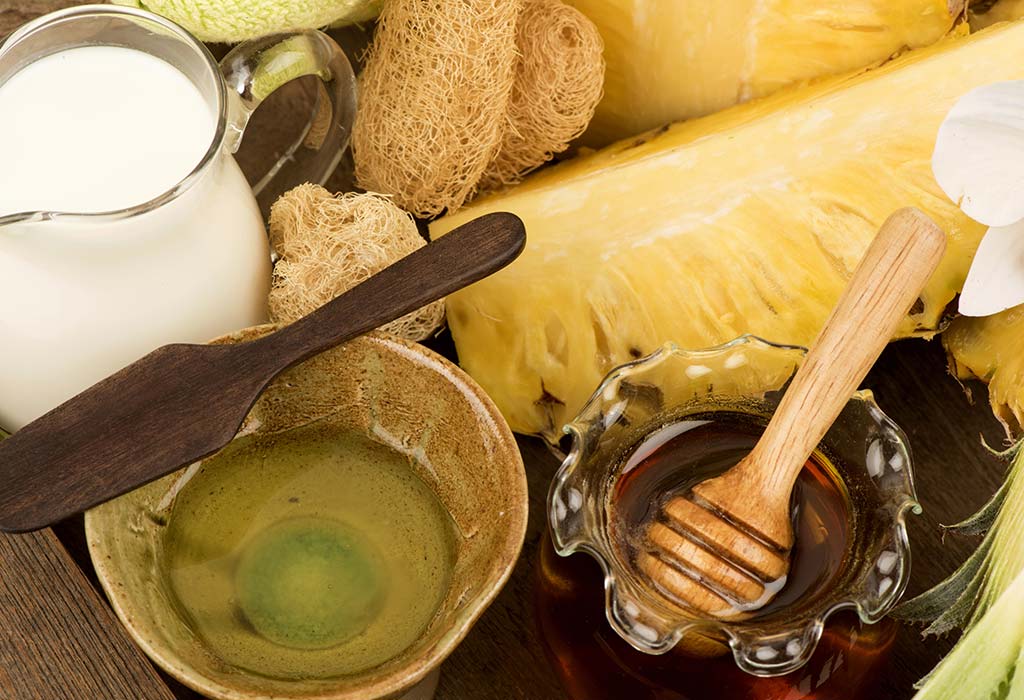 What You Will Need
1 egg white
1 gelatin leaf
1 tablespoon honey
10 ml warm, unsweetened fresh milk
Warm water
How To Use It
Place the gelatin leaf in a bowl and cover it with some warm water. Mix other ingredients in a separate bowl containing warm water and heat it gently. Then pour in the already prepared gelatin solution, and continue stirring until a thick, gel-like mixture is formed. Using a brush, put the mask and wait until it dries off. Then, rinse your face and apply toner and moisturizer.
Homemade Peel-Off Mask for Moisturizing Skin
Follow these simple homemade peel off masks without gelatin and pamper yourself to get a perfectly moisturized skin.
1. Banana Peel Off Mask
Banana can be used as a natural ingredient in homemade peel off mask to get a soft and moisturized skin.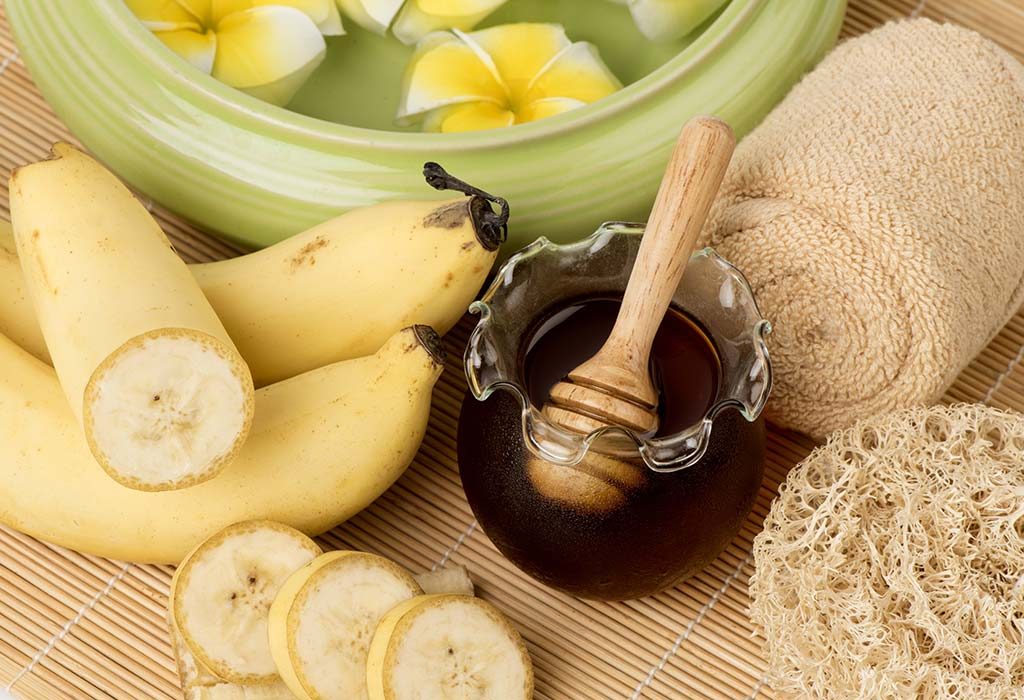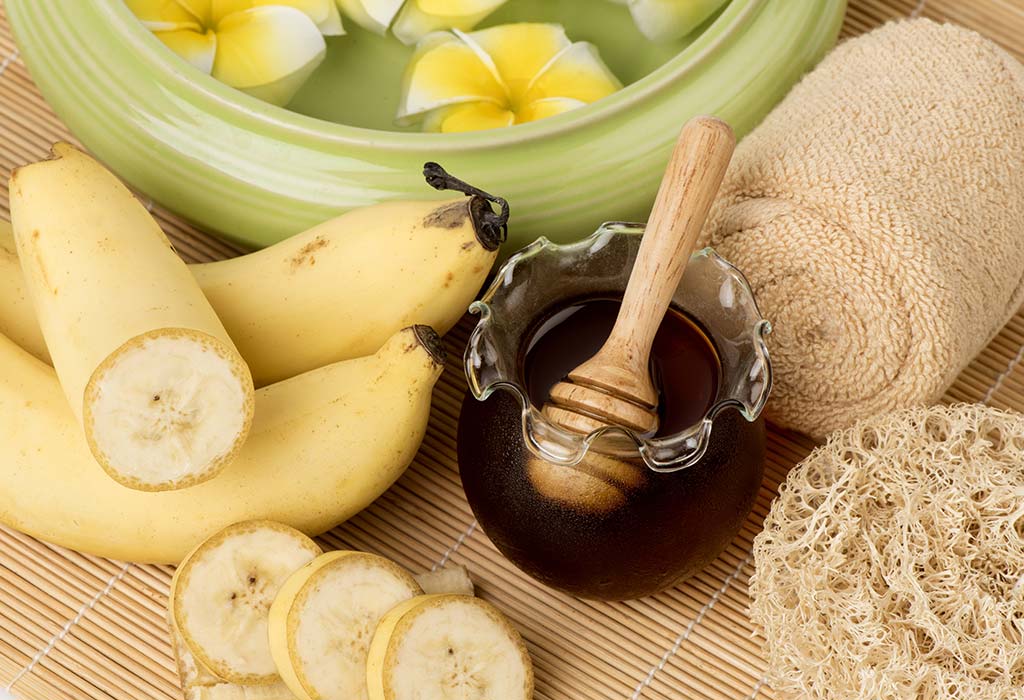 What You Will Need
1 ripe banana
How To Use It
Mash a medium-sized ripe banana to form a smooth paste. Apply it gently on a clean face and neck. Let it sit for about 15-20 minutes, and then rinse your face with cold water
2. Milk & Glycerin Peel Off Mask
Dry skin is a common issue in winters, but if you want that lustre back in your skin, then try this amazing peel off mask to make the skin smooth and moisturized.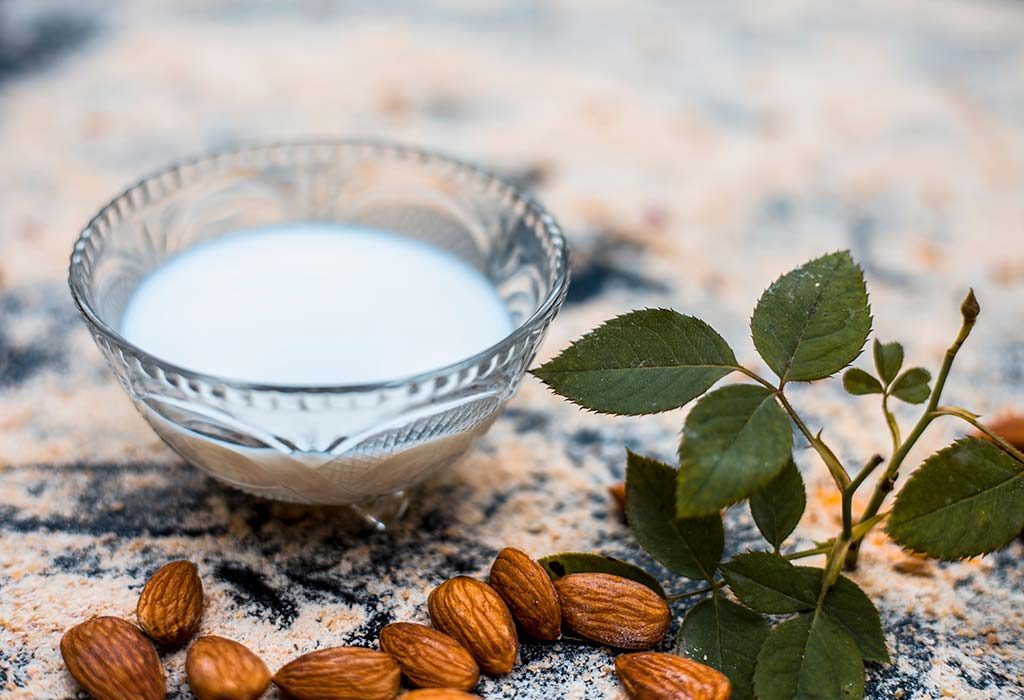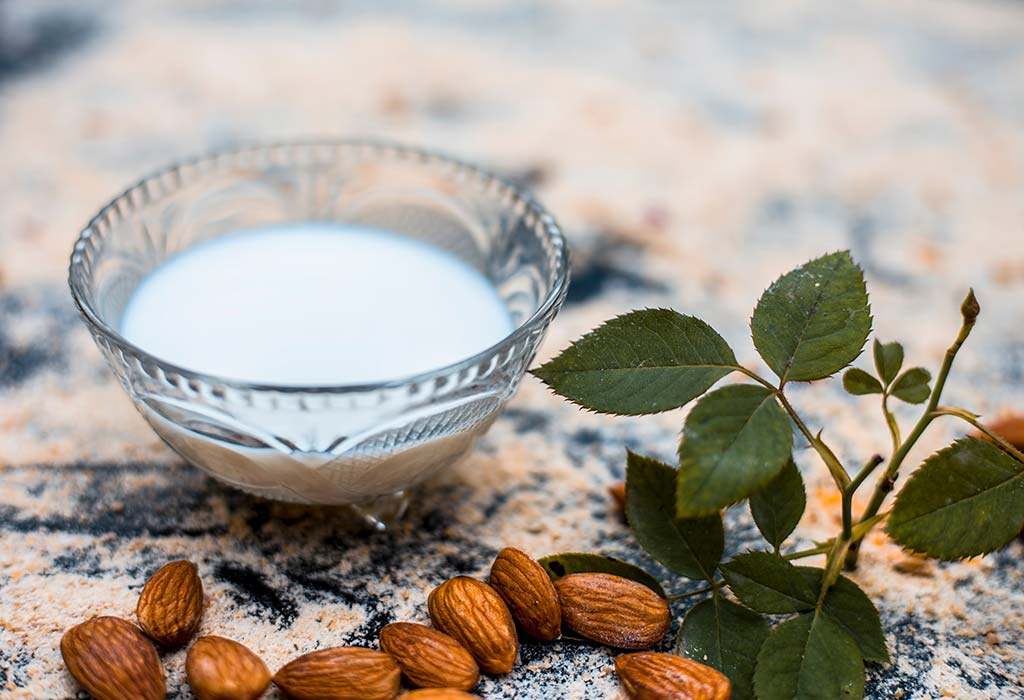 What You Will Need
1/4th cup of milk
3 tablespoon gelatin powder
2 tablespoon of glycerin
How To Use It
Boil milk in a pan and dissolve gelatin powder in it. Switch off the flame and mix glycerine in it. Put gel on your face, leave it for 5 minutes, and then add the second layer of the mask. Let it dry completely, then gently peel off the mask in an upward direction and finally wash your face with cold water.
Tips to Remember While Using Peel Off Masks
Peel off masks have different consistencies and formulation, so there are few guidelines to follow to avail its benefits in a better way.
Always use peel-off masks after a shower, because the warm water, when used in your shower will provide you steam and opens up the clogged pores. This, in turn, softens the dirt on your skin, making it easier to be cleaned.
Avoid using your palms/fingers/hands to apply any mask on your skin, instead use a paintbrush for even application. And, do wash the brush after every use.
If peel off mask is left for long, our skin gets over-dried. And cold water won't prove to be an effective idea to break down the mask, but lukewarm water will help you wash off the face easily.
Apply toner on your skin after the removal of peel off masks to lock in the benefits of the mask for a smoother, plumber and younger skin.
Don't forget to cleanse your skin before applying any peel off mask, because otherwise, it will not get into your skin pores leaving a very less or no effect.
Do not attempt to try a peel off mask in the bath, because it will not dry properly, and you will be let with half-dried gunk.
So, all beautiful ladies out there, I am sure with the above-mentioned DIY peel off masks you can easily create a professional spa experience in the comfort of your home itself.
Also Read:
DIY Face Packs for Glowing Skin
Kitchen Secrets to Consider for Making Your Skin Look Younger
Foods Not to Eat for Having a Clear and Glowing Skin