Healthy Vegetables You Should Eat This Winter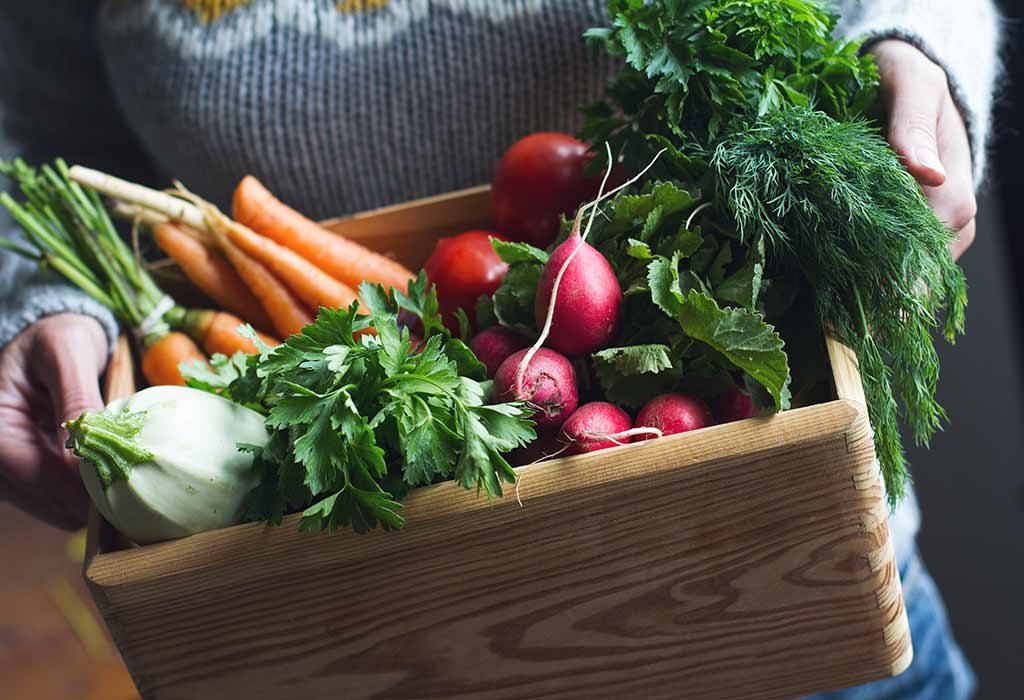 In this Article
Winter is here and now you have all the good reasons to enjoy a cup of hot chocolate and hot cinnamon coffee, and all things warm. But with a drop in temperature during winters, the chances of falling sick will increase too. Yes, you will snuggle in soft and cosy blankets and wear poofy jackets to shield your body from the cold, but that won't be enough. You need to shield your body internally as well – and for that, you need nutritious foods. We know, eating local or veggies and fruits may not sound so appealing, but there are some winter vegetables that can prevent your body from cold and keep you healthy.
10 Vegetables to Boost Your Immunity This Winter
Our bodies tend to have an increased level of metabolism during the winter season, hence it is easy to build up a stronger immune system during this time. And by stocking up your body with the right winter veggies, you can stay warm when it gets nippy outside. Here's a list of all the healthy vegetables you should eat during the winter season.
1. Carrots
Carrots are termed as a 'superfood', and for good reasons. Carrots are loaded with the antioxidant beta-carotene, which converts into vitamin A in the body. Vitamin A, apart from being good for healthy eyes and skin, is also good for the immune system. Being a good source of soluble fibre, carrots can improve your digestion and slow down the ageing process. So enjoy this root vegetable in its raw form or make delicious dishes out of it. Yes, you can make the sinful gajar ka halwa and carrot cake with fresh carrots during the winter season.
We Recommend: Carrot Cake with Cream Cheese Frosting
2. Cabbage
Cabbage is cauliflower's cousin and is super-healthy and budget-friendly. This layered green of goodness has enough and more nutritional benefits to offer. It is loaded with vitamins C, K, and B9, fibre, antioxidants, and minerals, and can be very good for your health, especially during the cold weather. You can add cabbage to your diet and save yourself from sniffles, thanks to its anti-inflammatory properties. It can also give a boost to your immune strength and endow you with beautiful hair and skin. You can add this cruciferous vegetable to many dishes ranging from soups, stir-fries, and salads.
We Recommend: Cabbage Ke Kofte
3. Onions
Onions are available all-year-round and are super-healthy. And while they may make you shed tears when you cut them, their nutritional benefits will leave you surprised. These humble veggies are low in calories and high in fibre and vitamin C. The presence of vitamin C and manganese in onions can help you battle cold and flu and cure fever. This wonder root vegetable aids in better digestion and even helps improve respiratory health. They can even impart a glow to your skin and promote hair growth.
We Recommend: Mozzarella Onion Rings
4. Sweet Potatoes
Sweet potatoes are inexpensive and readily available during winters. And being a rich source of vitamins and minerals, they are a healthy alternative to potatoes. Sweet potatoes are a good source of vitamin C and can prevent the onset of allergies. They are also a good source of vitamin D which is a great immunity booster. This makes them a perfect vegetable for winter – by eating sweet potatoes, you can fulfil your requirements of vitamin D, and stay healthy!
We Recommend: Baked Sweet Potato Chips
5. Beetroot
You might need to acquire a taste for this particular veggie but it will be definitely worth the effort. These earthy and deep red veggies are packed with potassium, iron, manganese, and vitamin B6, and make for one of the best winter foods. Beetroot also acts as a great detoxifier and can cleanse your liver. So it's a must-have winter vegetable. Eating beetroot can purify your blood and remove blemishes, and give you glowing skin.
We Recommend: Beetroot Hummus
6. Peas
These edible green little pods are often underestimated, but they can be a great addition to your winter diet. Peas are high on nutrients that help promote weight loss. Peas are also a good source of vitamin K; and eating a cup of peas can make your bones stronger. Interestingly, they are also an excellent source of iron and folic acid which is beneficial for expecting mothers. It also reduces wrinkles so this winter you can try having peas along with applying your anti-ageing cream.
We Recommend: Methi Mutter Malai
7. Pumpkins
Pumpkins don't just make for cute Halloween decoration, but they're also great for our body, especially in the winter season. Pumpkins are a winter food and are the star of the local winter vegetable market. They are high in vitamins A, C and K, which makes them very nutritious. Eating pumpkin can also help burn fat and they promote weight loss by making you feel full, and thus curbing your hunger. Pumpkins can also help prevent cataract and improve vision. Being a natural source of serotonin, it can even boost your mood.
We Recommend: Pumpkin Almond Kheer with Saffron
8. Spinach
Spinach, the leafy green is a favourite among many and is great for health. Spinach is an excellent source of vitamins A and K, and iron and can help fight bacteria and viruses, thus preventing you from any infections. Eating spinach can also boost your immune system and give you strong muscles. Plus, this leafy green vegetable even promotes weight loss – so you can have delicious green smoothie daily. It will also support heart health and keep you energised.
We Recommend: Palak Chicken
9. Mustard Greens (Sarson)
These crispy green leaves are a powerhouse of phytonutrients and should be a part of your winter diet. Mustard greens are an underrated player in the green leafy family, but they can do wonders to your body. They contain antioxidants that can detoxify your liver and blood. They are also an excellent source of fibre, so this winter get your fill of yummy sarson ka saag and makke di roti.
We Recommend: Sarson Ke Bhujiya
10. Capsicum
Bell peppers or capsicums are a great source of Vitamin C and are good for the immune system. Eating capsicums can especially be beneficial for people who have asthma and wheezing cough during winters. This vegetable can also boost your metabolism and support weight loss as it contains capsaicin. You can use crunchy and colourful bell peppers to make salads – it will not only brighten up your salad but also your skin and overall health.
We Recommend: Red Pepper Bruschetta
Including these nutritious vegetables to your daily diet will keep you warm during the winter season. These winter vegetables are very healthy, so whether you like their taste or not, eat them – they will help your body thrive in winter and help you stay warm and healthy!
Also Read:
Indian Foods That Can Keep You Warm This Winter
Seasonal Fruits to Include in Your Winter Diet
Warm Food Recipes for Cold Nights
?>