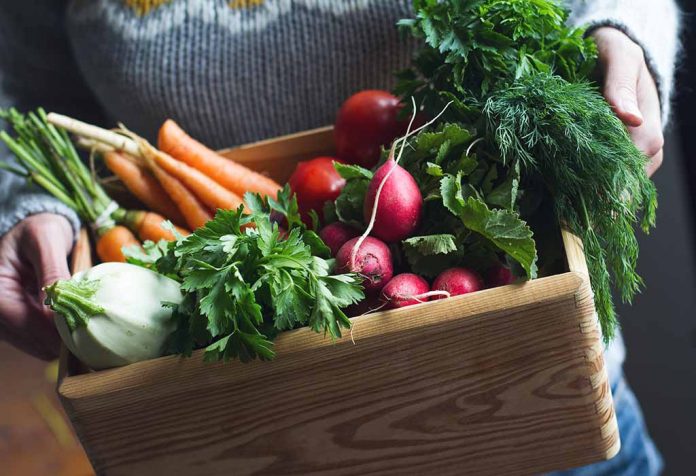 We love having hot chocolate or warm tea while we snuggle into our fuzzy blankets, but we need to fuel our bodies with nutrient-dense veggies as well. It is essential to add certain winter vegetables into our diet to combat the chilly weather. As soon as the winter season starts setting in, we dread having runny noses and an itchy throat and cover ourselves with blankets, beanies and poofy jackets to shield our body from the cold. But that's not enough. We need to prepare and shield our body internally as well. That's where our winter foods come in.
It is scientifically proven that our bodies have an increased level of metabolism, and it is easier to build up a stronger immune system during winter. Therefore, it is vital to stock up our bodies with the right winter veggies. Some of these vegetables have the potential to keep you warm when it gets nippy outside.
10 Vegetable Immunity Boosters You Need This Winter
Don't know how to figure out which vegetable to buy more often than the others as December rolls in? Here's a list of all the healthy vegetables you should eat during the winter season.
1. Carrots
Carrots are termed as a 'Superfood', so rest assured that they are going to protect you this winter. Carrots are rich in vitamin A and have cancer curing properties. Not only does do they improve your digestive system because they are full of soluble fibre, but they also slow down the ageing process and give you beautiful skin. Now you don't have to think twice before diving into the sinful Gajar ka halwa or carrot cakes.
We Recommend: Carrot Cake with Cream Cheese Frosting
 [youtube https://www.youtube.com/watch?v=JVLJ_pCQqVg&w=756&h=425]
2. Cabbage
Cabbage is popularly known as cauliflower's cousin. This layered green of goodness has multiple nutritional benefits. Adding cabbage to your diet can save you from sniffles because it has anti-inflammatory properties. It also gives a boost to your immunity and endows you with beautiful hair and skin. This cruciferous vegetable can be added to many dishes ranging from soups, stir-fries, and salads.
We Recommend: Cabbage Ke Kofte
[youtube https://www.youtube.com/watch?v=iSJQxWlvbdc&w=756&h=425]
3. Onion
You might have to shed some tears while cutting onions but they'll be happy tears as onions are filled with great nutritional benefits. Battling cold and flu will be a lot easier as onions are rich in manganese and they also help cure fever. This wonder root vegetable aids in better digestion and also improves respiratory healthy. As onions are a rich source of vitamin C, they impart a glow to your skin, reduce hair breakage and promote hair growth.
We Recommend: Mozzarella Onion Rings
[youtube https://www.youtube.com/watch?v=ke-Mu3Lv_ug&w=756&h=425]
4. Sweet Potatoes
Are you crazy about French fries but are trying to lose weight to get ready for the bikini season?
Now you can have those French fries but still look fit. Are you wondering how? Just replace your potatoes with the orange and yellow fleshed sweet potatoes. They are inexpensive and readily available during winters. They are a great healthy alternative to potatoes as they are a powerhouse of vitamins and minerals. Sweet potatoes are a high source of vitamin C and prevent the onset of allergies. They are also a high source of vitamin D which is a great immunity booster. This makes them a perfect vegetable for winter; vitamin D is quite low in humans as we are not exposed to the sun as much as farmers or labourers are, more so in the winter as we like to spend more time indoors.
We Recommend: Baked Sweet Potato Chips
[youtube https://www.youtube.com/watch?v=wScS6bbfoDw&w=756&h=425]
5. Beetroot
You might need to acquire a taste for this particular veggie; it is definitely worth the effort. Packed with potassium, iron, manganese and vitamin B6, this bright red vegetable is one of the best winter foods. It is a great detoxifier and also cleanses your liver. This winter you don't have to battle with dry skin as beetroot is a blood purifier and removes blemishes, evens skin tone and gives you a healthy glow.
We Recommend: Beetroot Hummus
[youtube https://www.youtube.com/watch?v=VNB5EseCCsc&w=756&h=425]
6. Peas
These edible green little pods are often underestimated, but they are a great addition to your winter diet. Peas are high on nutrients that promote weight loss. Consuming a cup of peas can make your bones stronger as they are high on vitamin K. Interestingly, it is an excellent source of iron and folic acid which is beneficial for expecting mothers. It also reduces wrinkles so this winter you can try having peas along with applying your anti-ageing cream.
We Recommend: Methi Mutter Malai
[youtube https://www.youtube.com/watch?v=t5kALQuqMbw&w=756&h=425]
7. Pumpkin
Pumpkins are not just a cute Halloween decoration, but they're great for your body as well. Pumpkins do not spoil easily in winter; that's why they are the stars of your local winter vegetable market. They are high in vitamins A, C and K, which makes them an overall champion. Did you know that every time you consume pumpkin, you burn fat? Pumpkin promotes weight loss as it makes you feel fuller, curbing snacking. Your eyes will thank you as pumpkin prevents the forming of cataract and helps better vision. Pumpkins are also a natural source of serotonin so they will boost your mood. A pumpkin a day will keep your sadness at bay!
We Recommend: Pumpkin Almond Kheer with Saffron
[youtube https://www.youtube.com/watch?v=qugfh74HrzA&w=756&h=425]
8. Spinach
Ever wondered why spinach was Popeye's favourite food? Well, that's how he got strong muscles and fantastic immunity. Spinach is an excellent source for vitamin A and K, it repels bacteria and viruses, and that's exactly what you need during winters. It promotes weight loss so don't hesitate to have your lean green smoothie every morning. It also supports heart health and keeps you energised.
We Recommend: Palak Chicken
 [youtube https://www.youtube.com/watch?v=fVXxKySXCkY&w=756&h=425]
9. Mustard Greens (Sarson)
These crispy green leaves are a powerhouse of phytonutrients and should be on your winter health plan. Mustard greens are an underrated player in the green leafy family, but they do wonders to your body. They contain a high level of anti-oxidants that detoxify your liver and blood. They are an excellent source of fibre, so this winter gets your fill of yummy Sarson Ka Saag and Makki Di Roti if you want to get healthier.
We Recommend: Sarson Ke Bhujiya
[youtube https://www.youtube.com/watch?v=9W3rHccvuqE&w=756&h=425]
10. Capsicum
This crunchy, colourful bell pepper should be a part of your Instagram worthy salads because it will not only brighten up your dashboard but also your skin. It is also a great vegetable for people who have asthma and wheezing cough during winter. Capsicum also jumpstarts your metabolism and supports weight loss as it contains capsaicin, but it does not increase your heart rate unlike its hot sister 'Red Chilli'.
We Recommend: Red Pepper Bruschetta
[youtube https://www.youtube.com/watch?v=CnQhmiJA91Q&w=756&h=425]
Even though every vegetable has its nutritional benefits and significance as to why it should be added to our daily diet, the winter vegetables listed above will help your body to thrive in winter and will be a highly nutrient-dense addition to your 'Winter Essentials' routine.
Also Read:
Indian Foods That Can Keep You Warm This Winter
Seasonal Fruits to Include in Your Winter Diet
Warm Food Recipes for Cold Nights