Healthy Avocado and chicken salad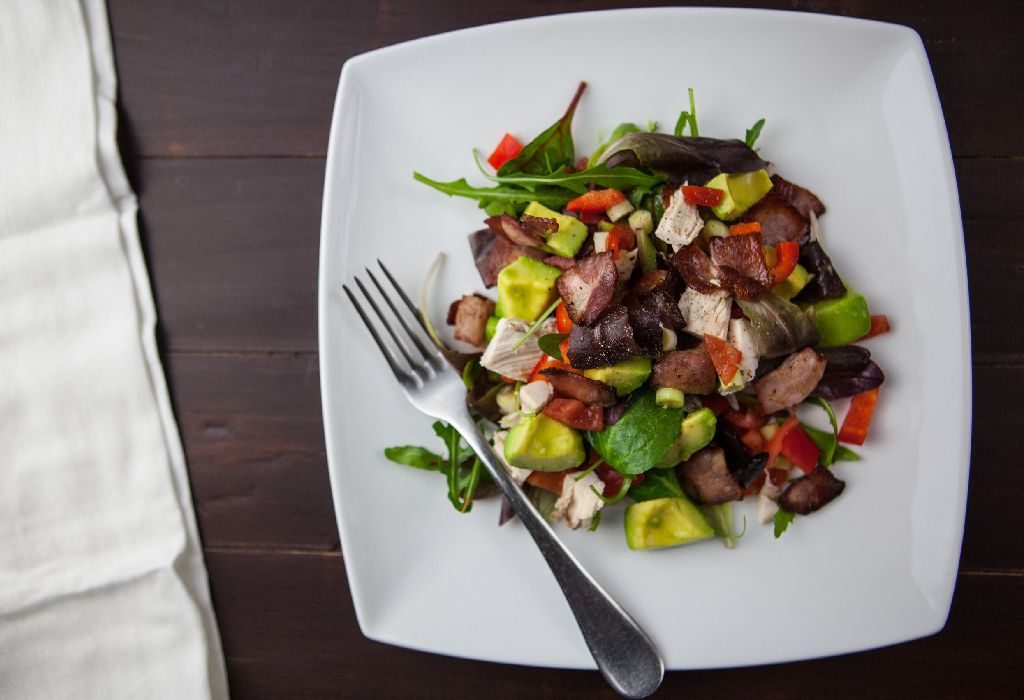 In this Article
If you love chicken and avocados, you are going to go ga-ga for this recipe. Avocado, being rich in healthy fats, Vitamin C and Vitamin B 6 is a superfood in itself. But combining it with chicken, a versatile protein, it makes up an incredible meal that is full of flavor. Salad packed with healthy fats and proteins is always sought for by the ones who wish to eat healthily and stay fit. Try this quick recipe which has the creamy avocados and the succulent chicken and we are sure you will make it again and again!
| | | |
| --- | --- | --- |
| Serves | Preparation Time | Cooking Time |
| 4 People | 2 Minutes | 20 Minutes |
Ingredients
2 cups shredded chicken
1 avocado
½ tsp(teaspoon) garlic powder
½ tsp salt
½ tsp pepper
2 tsp lime juice
1 tsp fresh cilantro
¼ cup mayo
¼ cup plain Greek Yogurt
Method
Step 1
Mix all ingredients in a large bowl.
Step 2
Cover and refrigerate for at least 20-30 minutes to let all those yummy flavors blend well.
Step 3
Serve on a bed of lettuce.
Nutritional Information
Calories
200
Calories from Fat
86
Saturated Fat
1.7 g 9%
Trans Fat
0.0 g
Cholesterol
49 mg 16%
Sodium
58 mg 2%
Potassium
617 mg 18%
Total Carbohydrates
9.5 g 3%
Dietary Fiber
4.7 g 19%
Sugars
3.0 g
Protein
19.9 g
Vitamin A
18%
Calcium
5%
Vitamin C
29%
Iron
7%