8 Healthy and Yummy Juice Recipes for Kids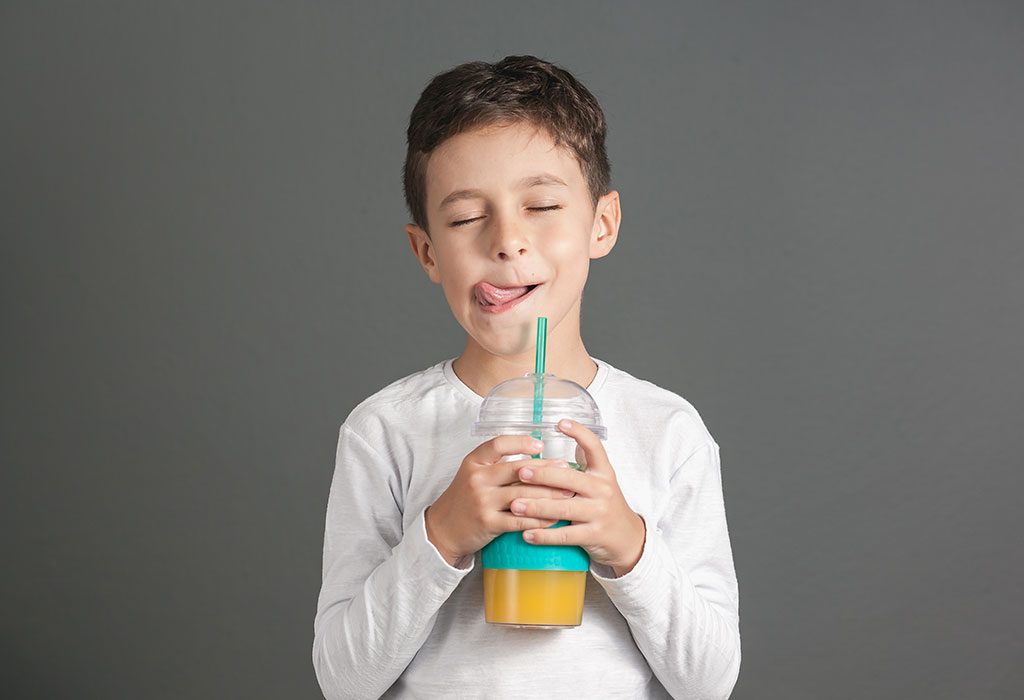 Kids can be fussy over food, which might be problematic at times, since it may deprive them of essential nutrients needed for their body. So as a parent, you have to ensure that they consume enough nutrients to stay healthy. They will detest anything green and leafy but will drool over anything red and orange, i.e., fruits. Now, the question is – how do you supply nutrients to their growing bodies? Well, one of the ways could be through vegetable and fruit juices. Read this post for some information about which nutrients babies need, and how you can provide them through juices.
Video: 5 Delicious & Healthy Juices For Kids with their Recipes
Nutrients Important for Kid's Health
Your kid needs an ample amount of nutrition for her physical and mental growth. Here are some essential ones:
1. Calcium
Calcium is essential for the health of our teeth and bones. That's why your kid needs a sufficient amount of calcium in her diet to promote her dental health and keep her bones strong.
2. Iron
Iron has an important role in our body as it transports blood and oxygen to the cells. It is essential for the proper functioning of our brain and muscles as well.
3. Fibre
Fibre is good for our digestive system. Proper bowel movements will ensure your little one's immune system is functioning well.
4. Protein
An essential nutrient for our body, 16 percent of our body weight is made up of protein. It is aids the growth and maintenance of your child's body.
5. Antioxidants
Antioxidants help in preventing certain diseases. They empower our immune system to fight against viral attacks and also keep us safe from other harmful substances.
Getting these nutrients into your child's diet may seem like easier in theory, but extremely difficult practically. So, how can you ensure your child drinks the juices you make for her? Read on for some ideas.
How to Make Your Child Drink Juices
As kids are moody and fussy over what they eat and drink, introducing the habit of drinking juices might be a bit of a challenge. However, once they get the taste of all those yummy juices, it will be hard for them to resist it. Please remember that one should not consider juice as a substitute for fresh fruit and veggies for kids. Instead, you can include it in their diet to supply extra nutrients. Try these tips to introduce juice to your kids:
1. Involve Them
Kids are always curious, and they easily get excited by new things. Take advantage of this characteristic for good by involving them in the process. You may take them out with you to your local market to buy some fresh fruits and vegetables, and let them see how you make the juice. They will surely be excited to see how different fruits & vegetables come out of the juicer blending in each other. Be careful to keep the electronic, or sharp items out of their reach, though.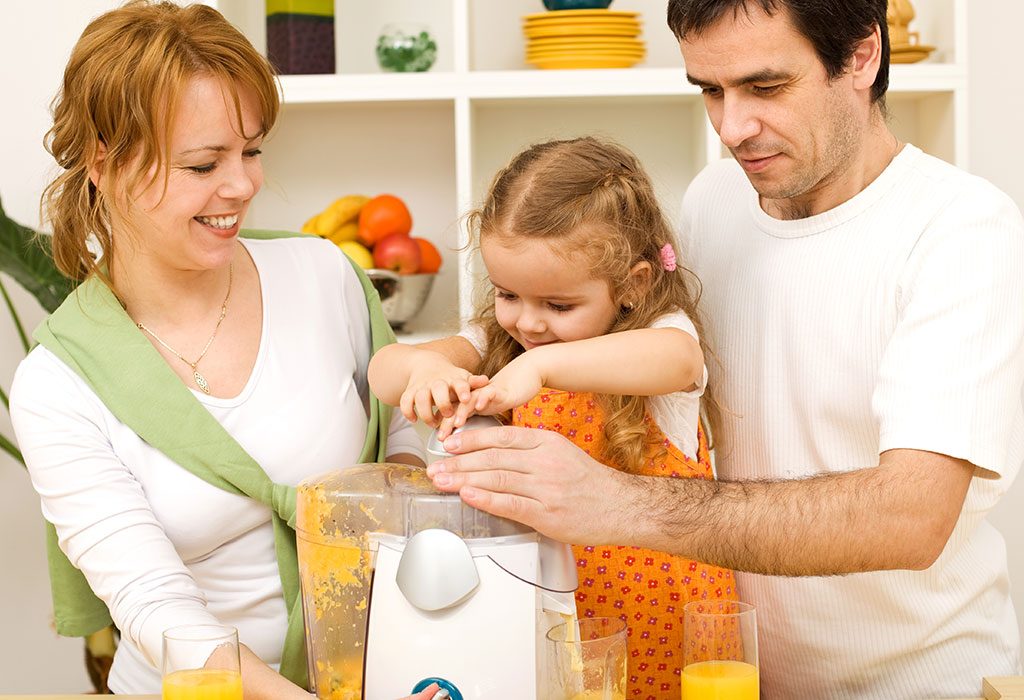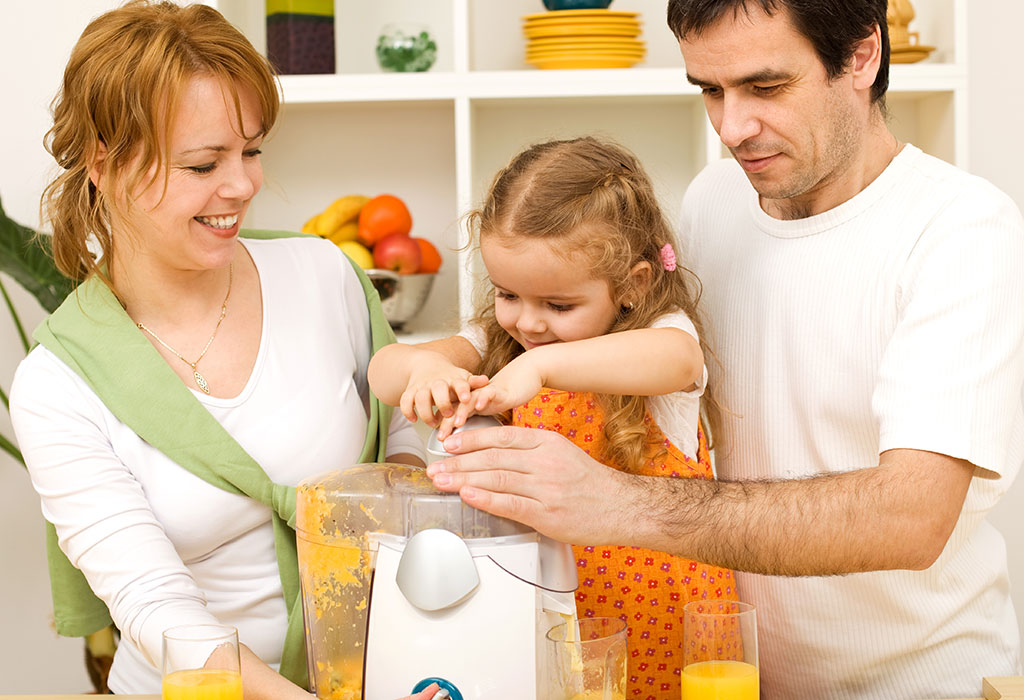 2. Start With Fruits
Go for fruits rather than with vegetable juices right off the bat. It takes some time for kids to get used to the taste of vegetable juice, but don't worry they will, eventually.
3. Water Down
If the juice is too concentrated or sweet, then you may add water to it to adjust the taste to her taste buds.
4. Refrigerate It
Freshly pressed juices never fail to hit the spot when served chilled, especially during summer. So you may want to refrigerate it for a while before you serve it to your little ones.
5. Eye Drooling
Kids are always fascinated by colourful things. You may want to use appealing and colourful glassware and straws to make them drool.
6. Rhymes or Songs
You may take help of popular kids' rhymes and songs while making juice with them, to keep them motivated to drink.
8 Nutrient-Rich Juice Recipes That Promote Impeccable Health in Children
Now we know how to stimulate the taste buds of your fussy eaters. Let's check out a few healthy juice drinks for kids who work absolute wonders for their health.
1. ABC Juice or Apple, Beetroot and Carrot juice
ABC juice is a rich source of antioxidants, dietary fibre, vitamin C, Iron, Magnesium and Vitamin A.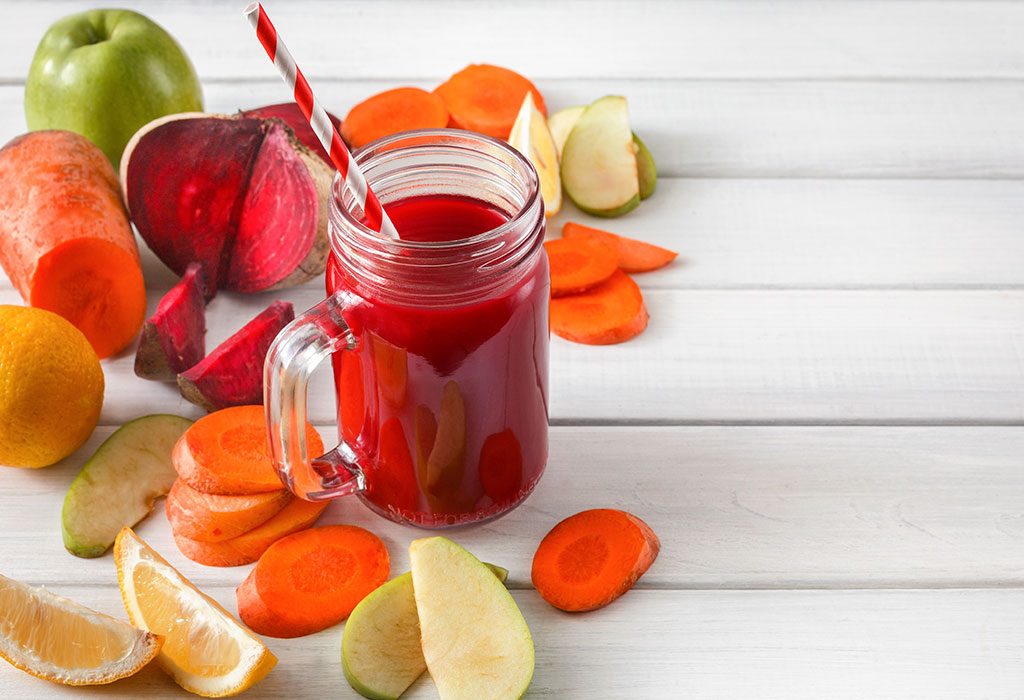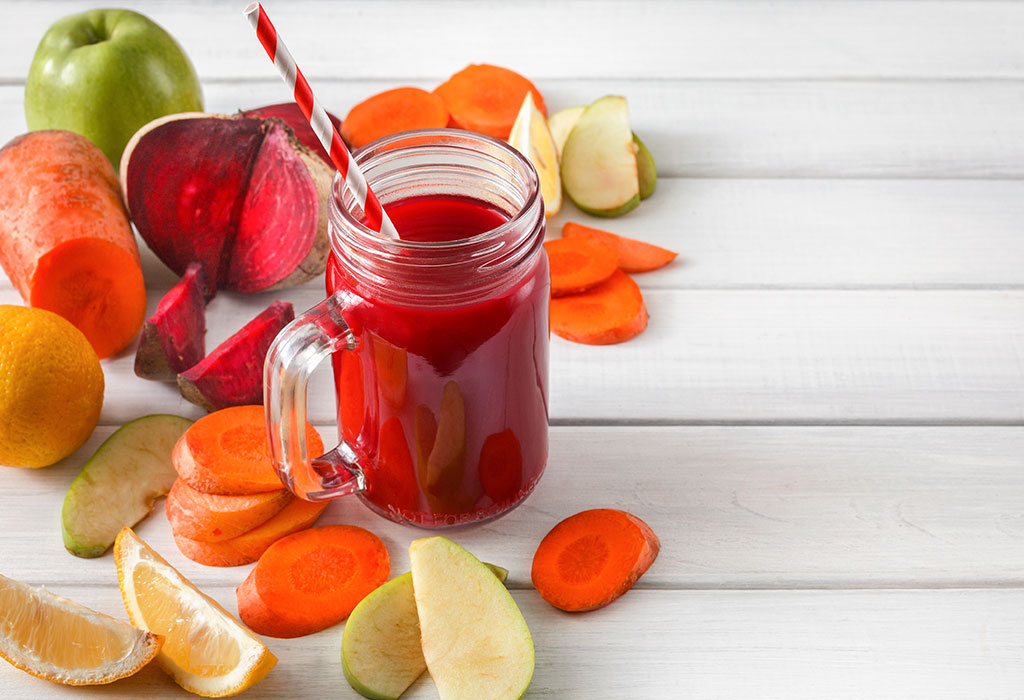 Ingredients
1 apple
2 carrots
1/2 beetroot
How To Make
Wash the fruit and vegetables nicely with clean drinkable water.
Cut the fruits into small pieces or if your juicer allows you to put the whole piece.
Fresh juices taste best when consumed on the same day.
2. Carrot and Orange juice
Carrot and orange juice is a rich source of dietary fibre, Vitamin A & C, and antioxidants. It is helpful in strengthening your immunity and maintaining a healthy digestive system.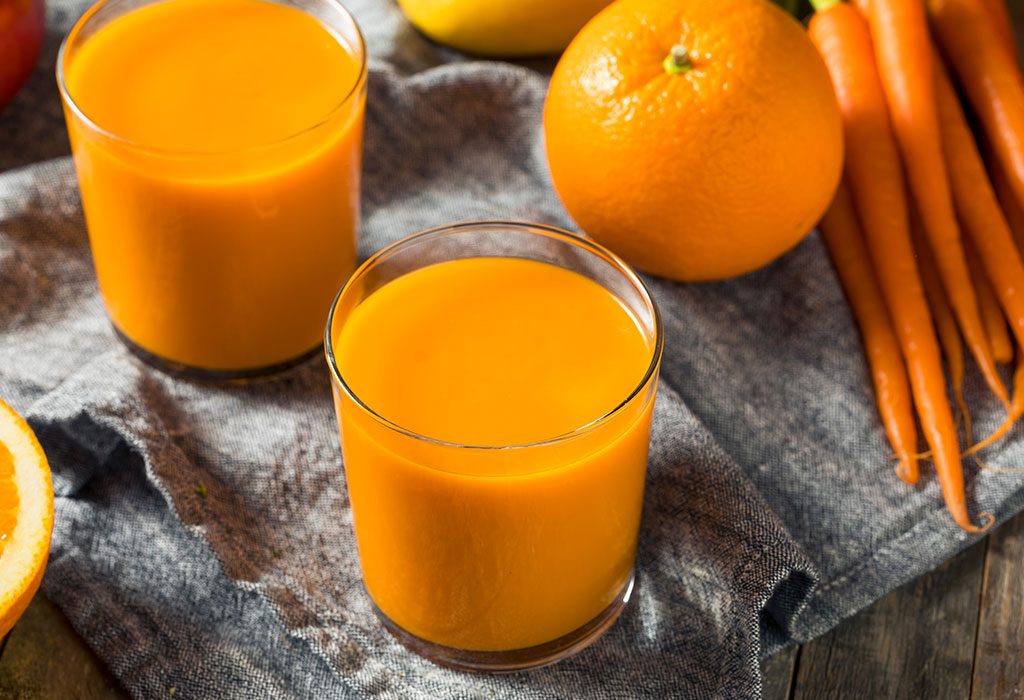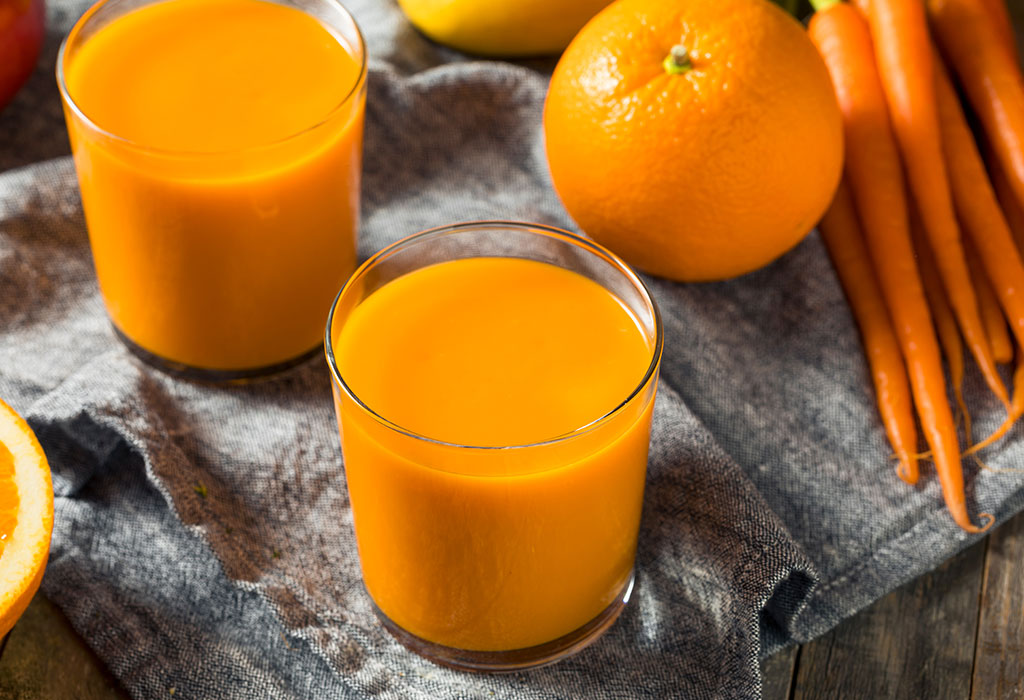 Ingredients
How To Make
Wash the fruit and vegetable before cutting them into small pieces.
Chop them and put them in the juicer.
Serve the juice immediately.
3. Kale and Pineapple juice
This green juice for kids, made from kale and pineapple, is an excellent source of several Vitamins (A, B1, B2, B3, B6, K, C), fibre, calcium, iron, magnesium, protein and much more. It's one of the ideal juices to contribute to the development of your kid.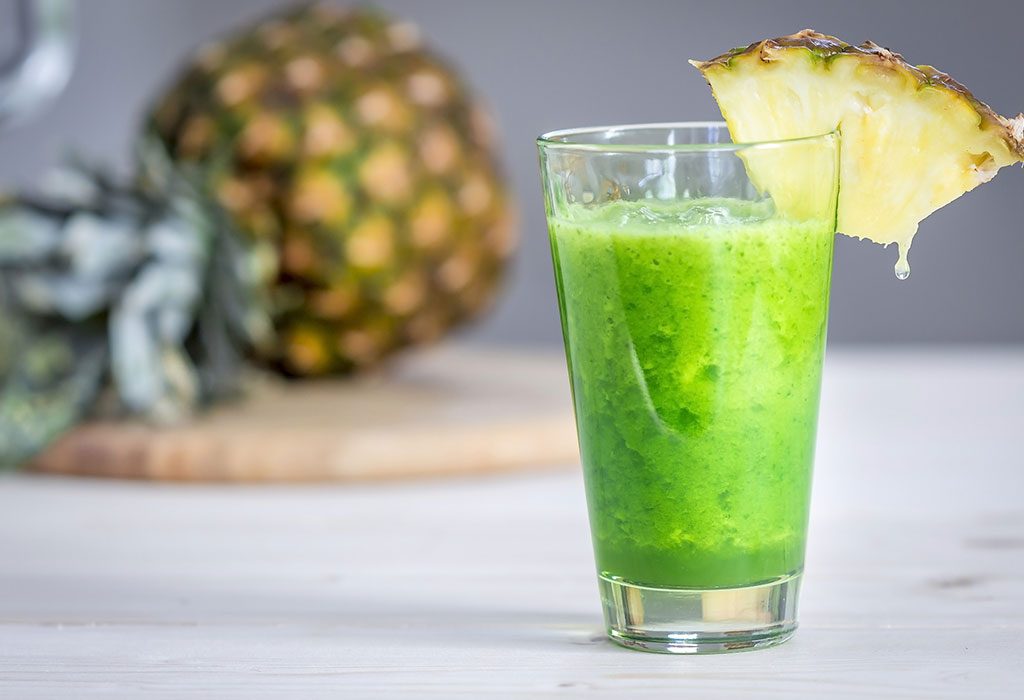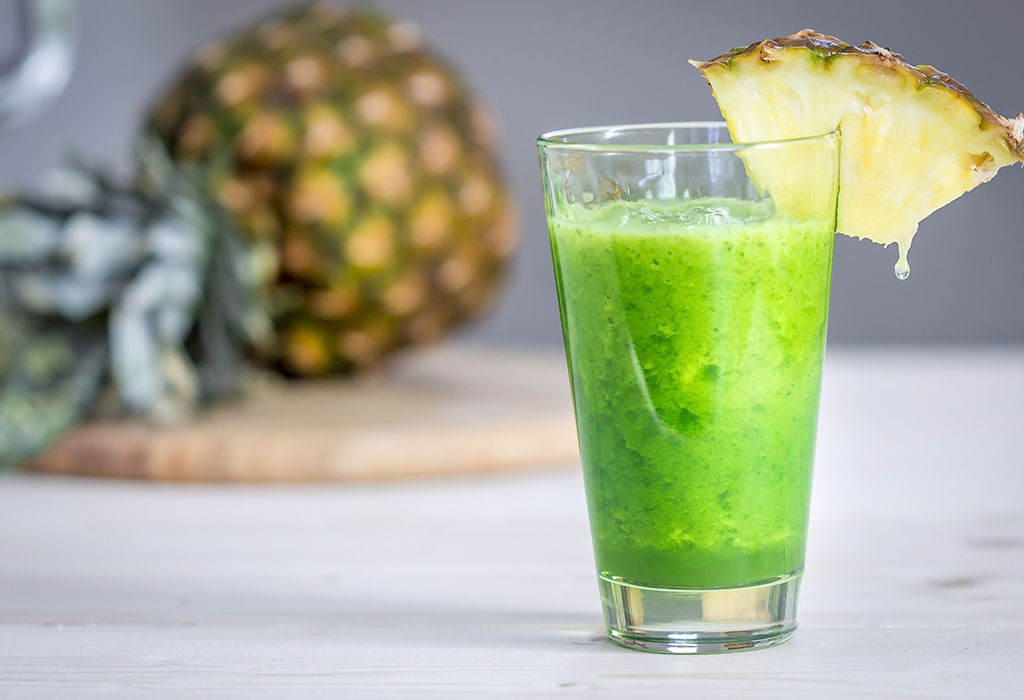 Ingredients
200-250g Kale
1-2 large slices of Pineapple
How To Make
Rinse the fruit and vegetable through clean drinking water.
Juice them either chopped or whole (if your juicer allows whole) in the juicer.
You may store the juice in the refrigerator for a few minutes before serving it.
4. Apple Lemonade
The juice from apple and lemon contains essential nutrients such as Vitamin C, fibre, calcium, potassium and magnesium. It helps in maintaining a healthy digestive system, freshens breath and improves skin's quality as well.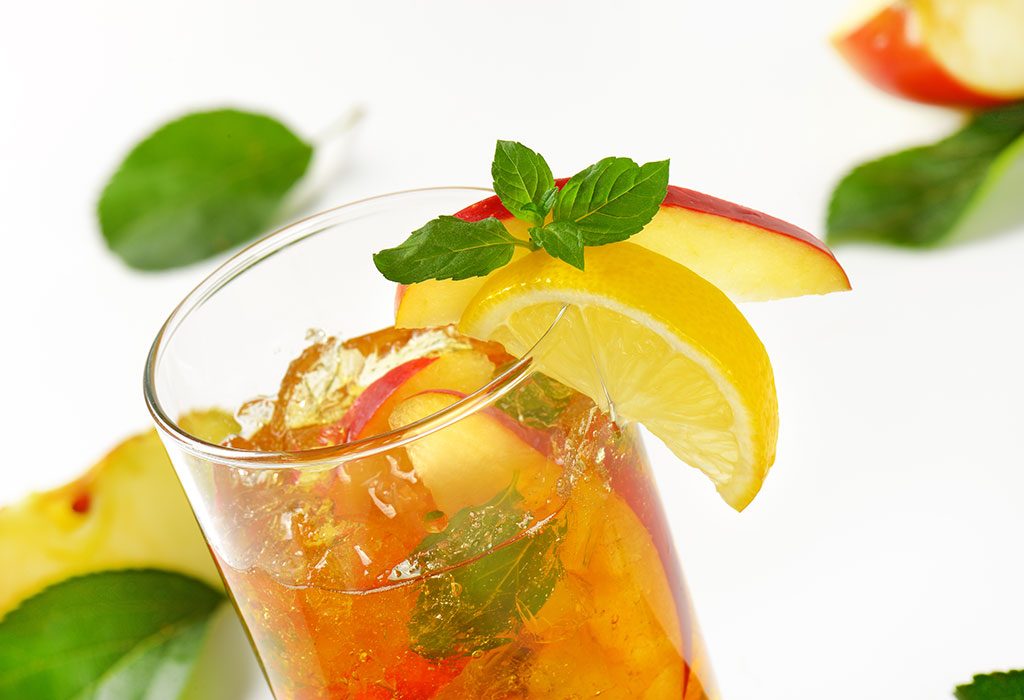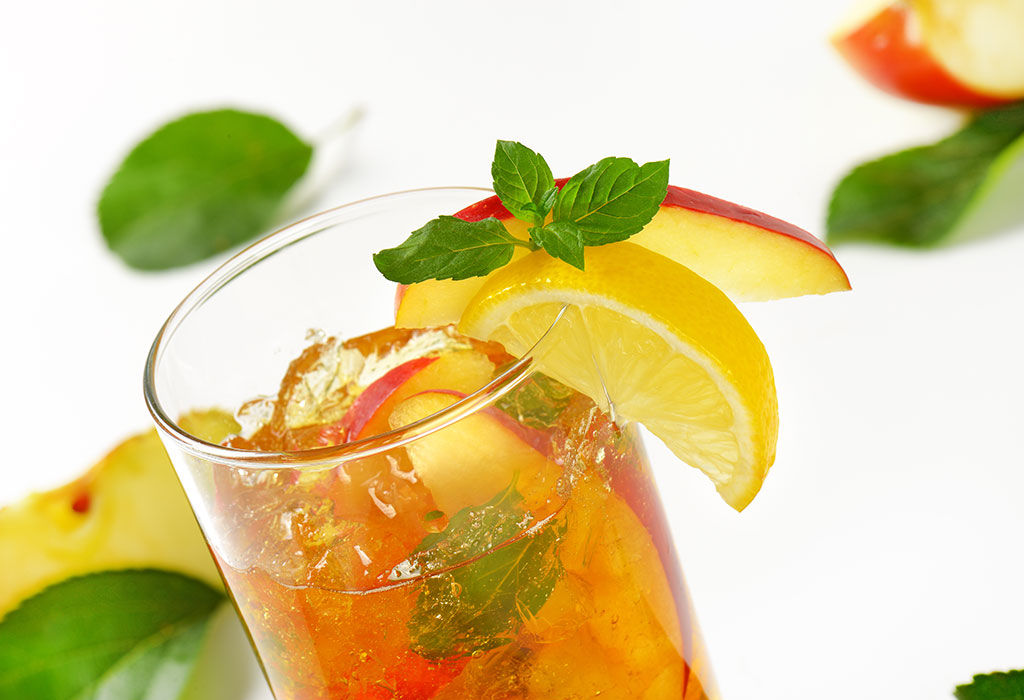 Ingredients
How To Make
Rinse the fruits in the clean drinking water.
Cut apples into small pieces if your juicer doesn't work for large slices.
Serve it fresh.
5. Carrot, Orange, Pear Juice (COP Juice)
A juice is power-packed with the goodness of several essential vitamins and minerals such as Vitamin A, C & K, dietary fibre, iron, calcium, etc. This fruit juice for kids not only boasts of essential nutrients, but it tastes awesome, too.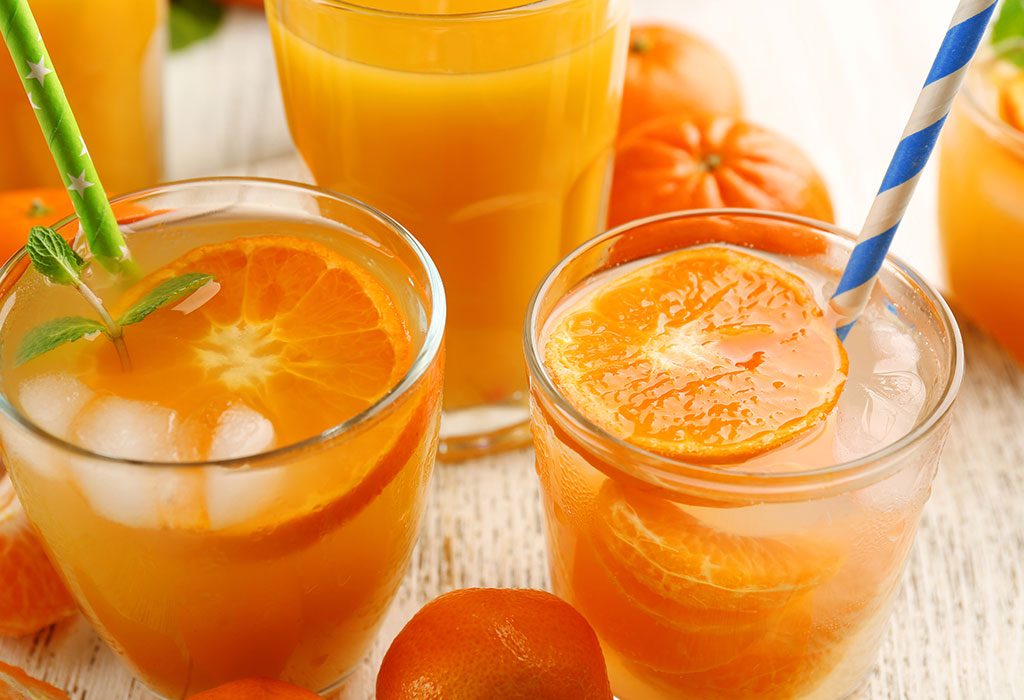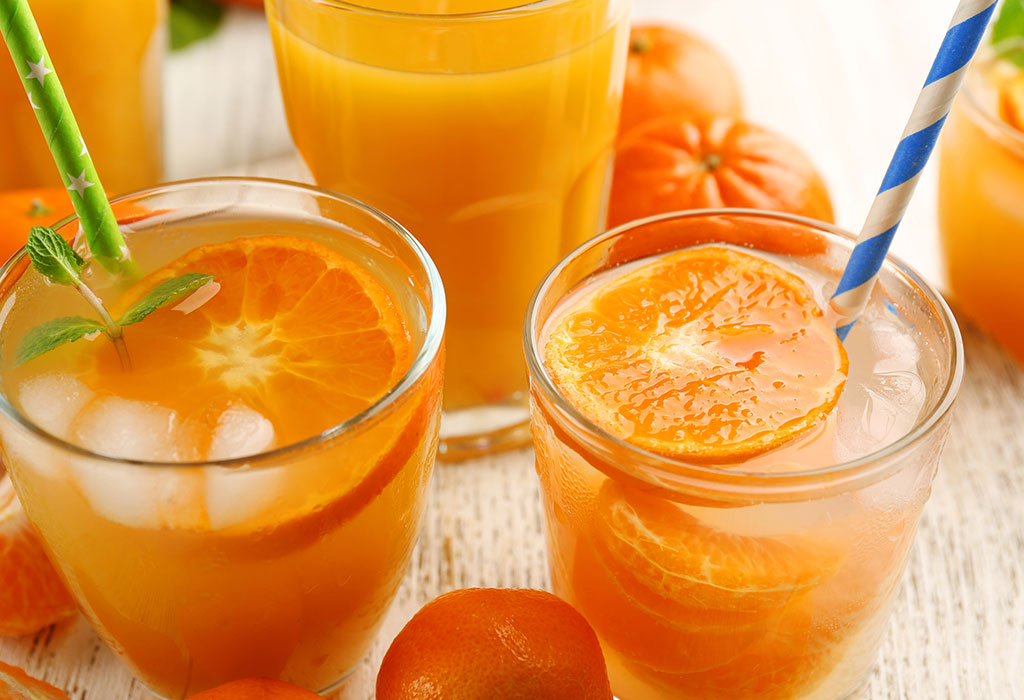 Ingredients
2 carrots
1 pear
1 orange
How To Make
Rinse the fruits and vegetables and cut them in small pieces and put them in your juicer.
It is best had chilled, but you may choose to serve it at room temperature if your child is susceptible to cold.
6. Green Legacy Juice
This green juice for kids has the goodness of essential nutrients such as Vitamin C & K, calcium, and fibre, required for the growth and development of kids.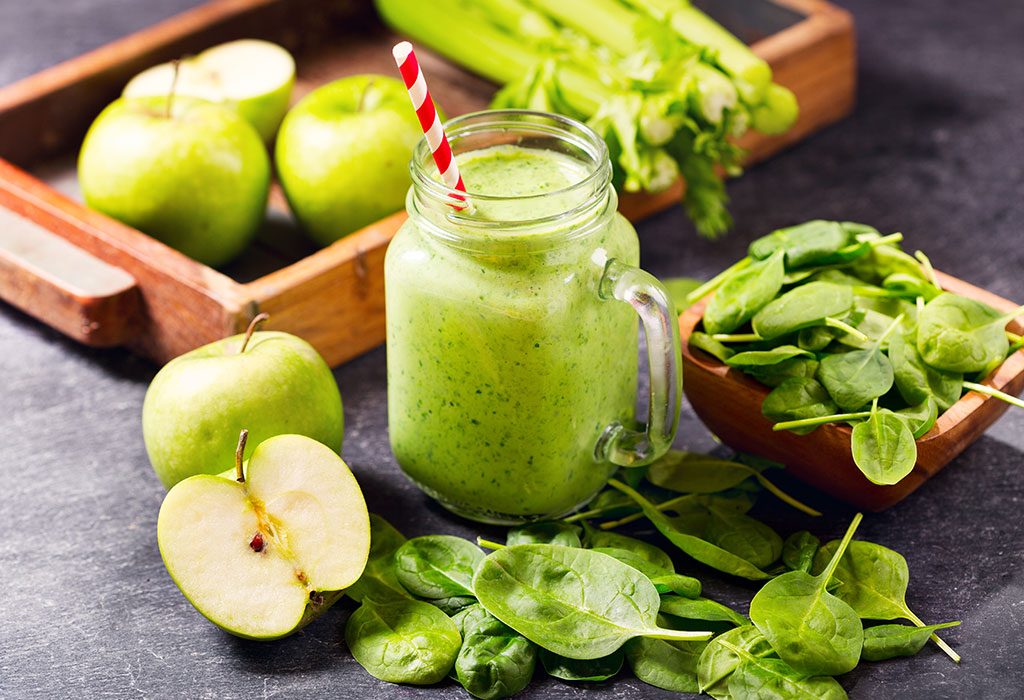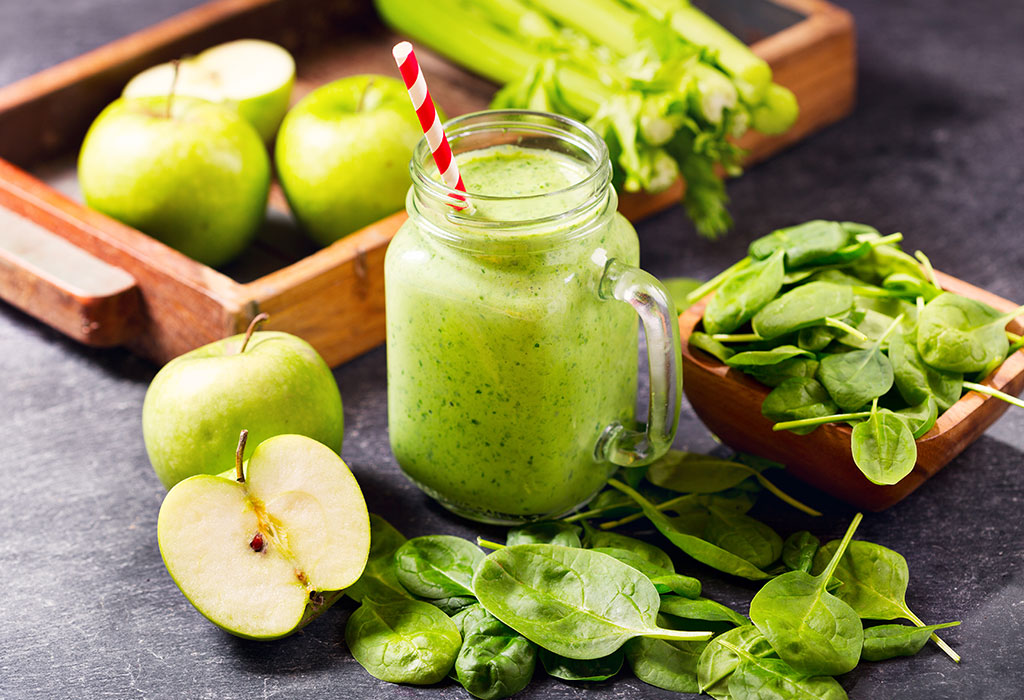 Ingredients
A handful of Swiss chard
Kale
Spinach
1 pear
1 cup strawberries
1/2 lemon
1 apple
How To Make
Rinse the veggies and fruits thoroughly with clean water.
Juice the veggies first and then the fruits.
Mix well and serve.
7. Carrot, Ginger, Tomato Juice
This vegetable juice for kids provides essential nutrients to one's body and also helps in strengthening their immune system.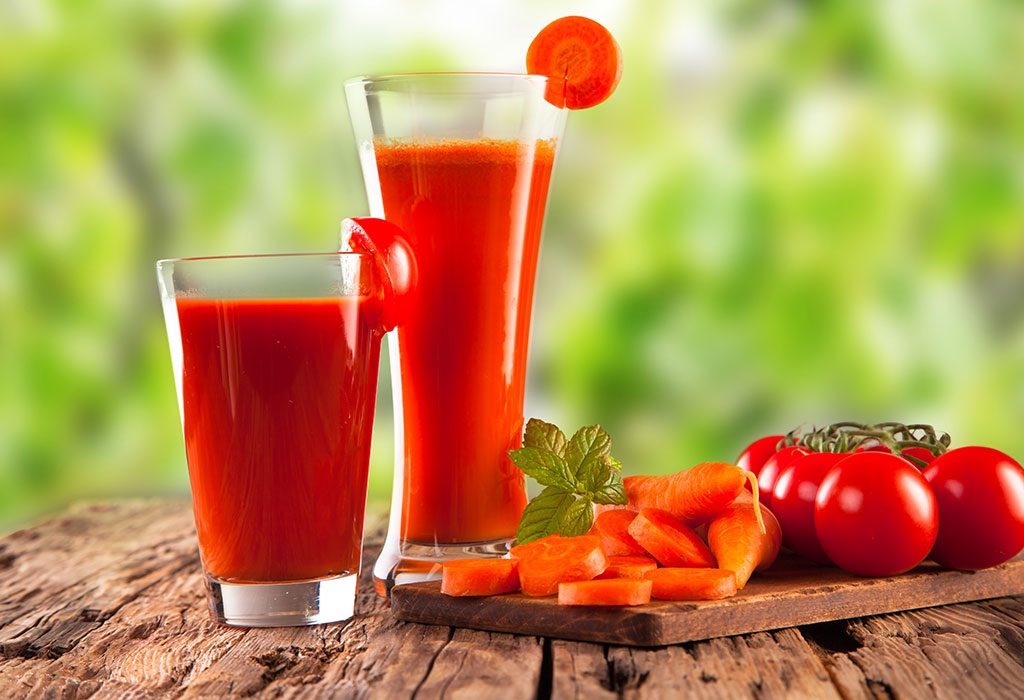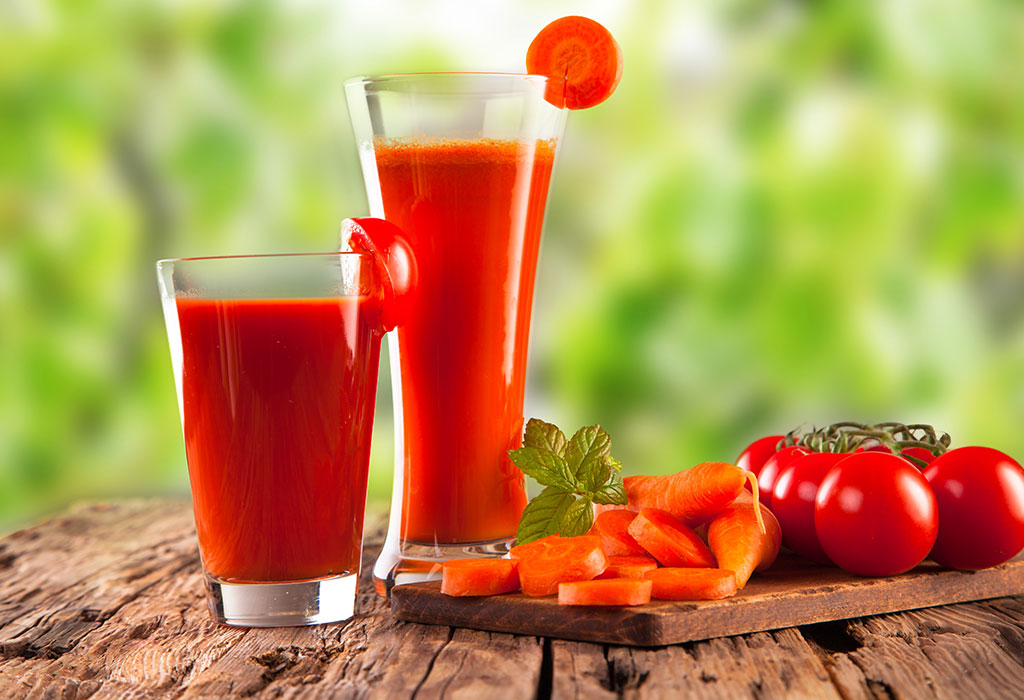 Ingredients
2 carrots
A small chunk of ginger
1 tomato
How to Make
Rinse the vegetables with clean water before you juice them.
You may add a slice of orange to enhance its taste.
Serve fresh.
8. Strawberry and Apple Juice
This juice is a favourite among kids. Not only does it taste out of this world, but it is also full of vitamin C, dietary fibre, and antioxidants.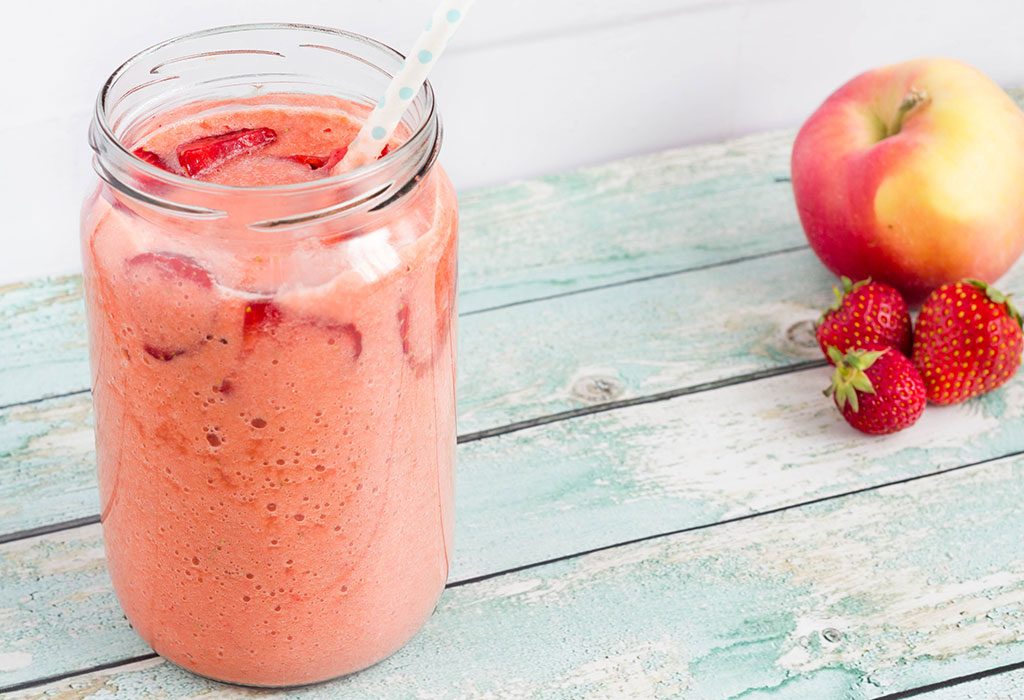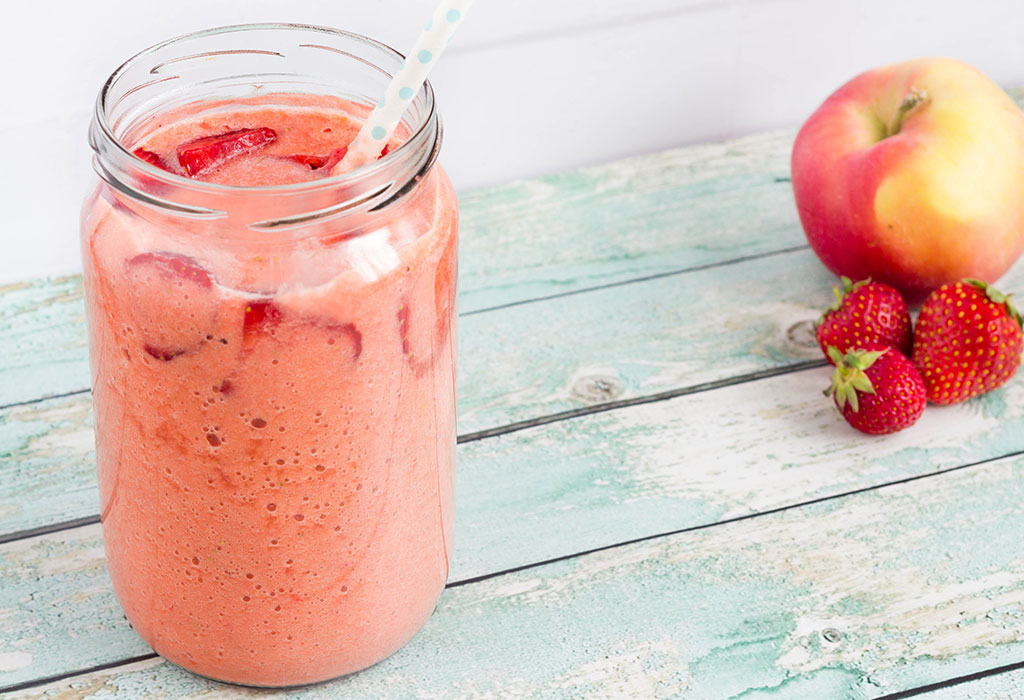 Ingredients
2 cups of strawberries
1 big apple
How To Make
Start juicing the strawberries first, followed by the apple.
Serve it immediately.
Fruits and vegetables are an important part of your kid's diet to provide her essential nutrients. Include fruit and vegetable juices in the right quantities for a balanced diet with the interesting juice recipes provided above to ensure nutrition is not compromised during your child's growth years.
Also Read:
Best Healthy Drinks for Kids
Delicious and Easy Mocktail for Kids