Habits of Successful People That will Help You Work Hard and Get Ahead in Life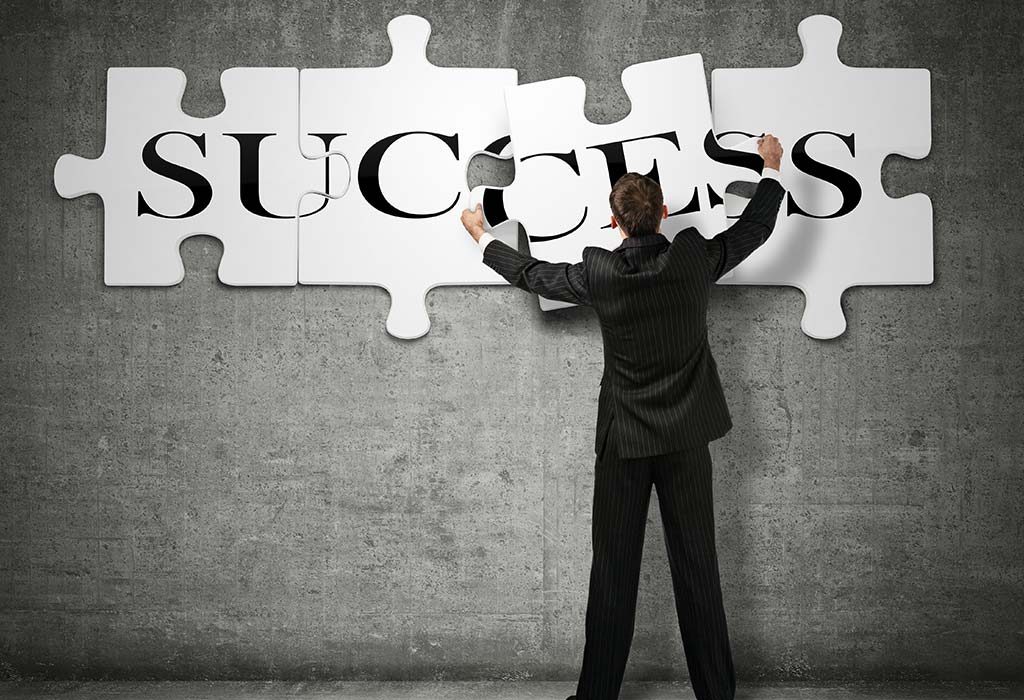 Being successful is not easy. Success is not a destination, it is an ongoing journey and to be successful in life, you need to work for it daily. If you are wondering how an entrepreneur of your age is so successful or how a man in his '20s is a manager, it is because they worked hard. They failed, they learned, and they worked hard. To achieve good things in life, you need to become disciplined in life. Here we will tell you about some habits of successful people that you can learn from.
Habits of Succesful People That You Must Try to Lead a Prosperous Life
Here are some good habits of successful people you can choose to follow to succeed in life.
1. Read About Your Industry and Stay Updated
Spend an hour every day reading about what is new in your industry, other-related industries, pop culture, and the current happenings. You could also try getting daily emails from useful series and even bookmark or tag a page you think you might refer to later. You could share posts you find interesting with other people and talk about it to your friends or team. When you get presented with new information, you will have a fantastic opportunity to understand world events better.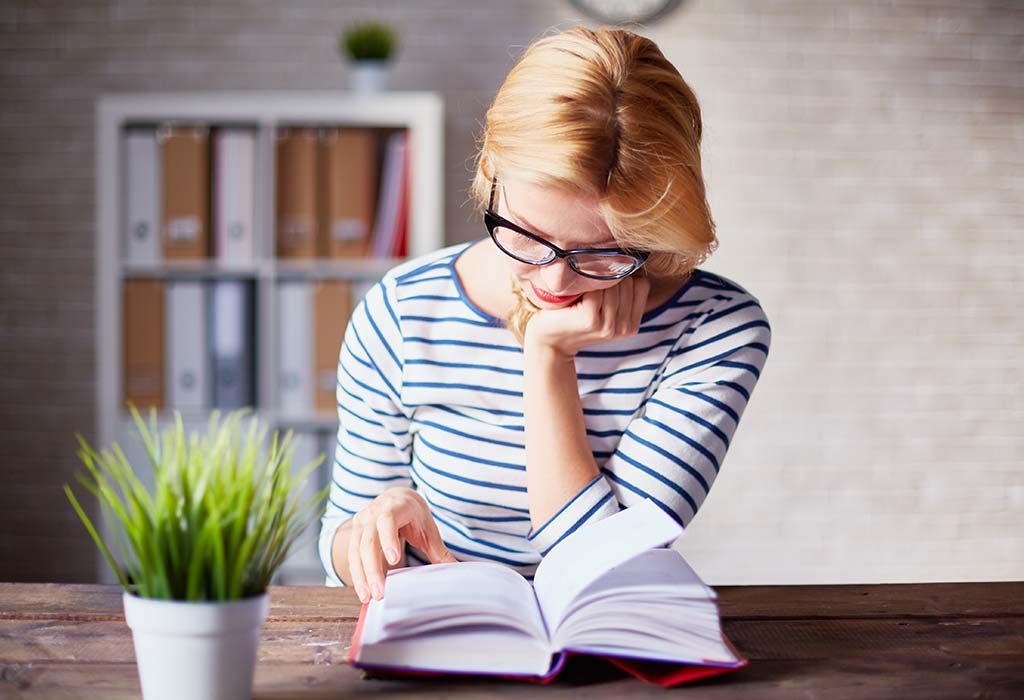 2. Keep a Daily Journal
While everyone uses their journal to vent or write about events, you can do something different. You will definitely be able to see the results very soon. You can do this by using your private journal to write about how you want to live and what you want your life to be like. You can plan your dreams this way and carefully strategise your goals. This is a fundamental success habit as journal writing is a sort of self-care therapy.
3. Train Your Mind and Body to be Strong
Being a successful person requires physical fitness along with mental fitness. You can start a daily workout plan, stick to it, and eventually, your work will start evolving. Working out will help free your mind. You can challenge yourself to do a tough workout, and meet your everyday challenges.
4. Face the Fear
Most people who work with others often seem to reach certain barriers to finish something. Fear of being blamed, fear of failing, and fear of accountability is what this barrier is mostly connected to. Many times these problems are rooted in an experience from the past, probably with a colleague, boss, or a family member. The only way to get beyond this fear is to support that person and tell them that if things go wrong, you will have as much responsibility as the other person. This will also help increase productivity.
5. Unplug
When you spend some time without using any electronic devices, you will realise that your productivity and sanity will increase. When you go for a jog or a late night walk without your phone, you will find it easier to digest the day, plan for tomorrow, and relax while enjoying nature.
6. Leave Your Pride at the Door
Good leaders realise that their asset is in deciphering valuable information and knowing how to act on it quickly. They understand that they cannot be great at everything. Business owners often need good reliable facts before taking tough decisions. Leaders who believe that their way is only right will not have a better execution of the project when compared to leaders who listen to their team. So, if a person has a better suggestion, take it. Leave your pride at the door and work together.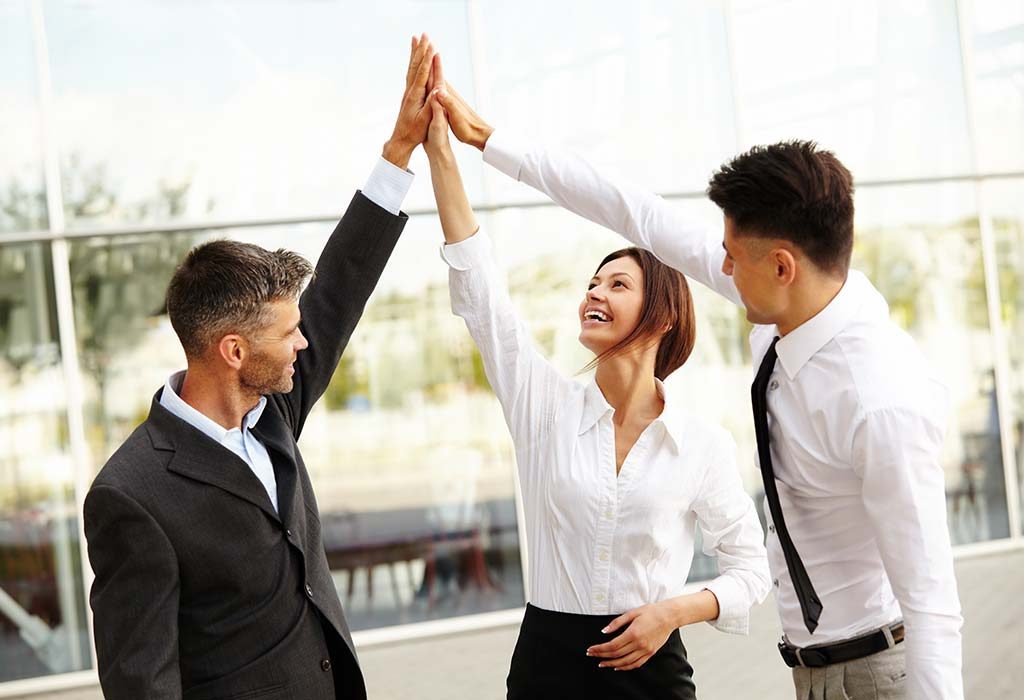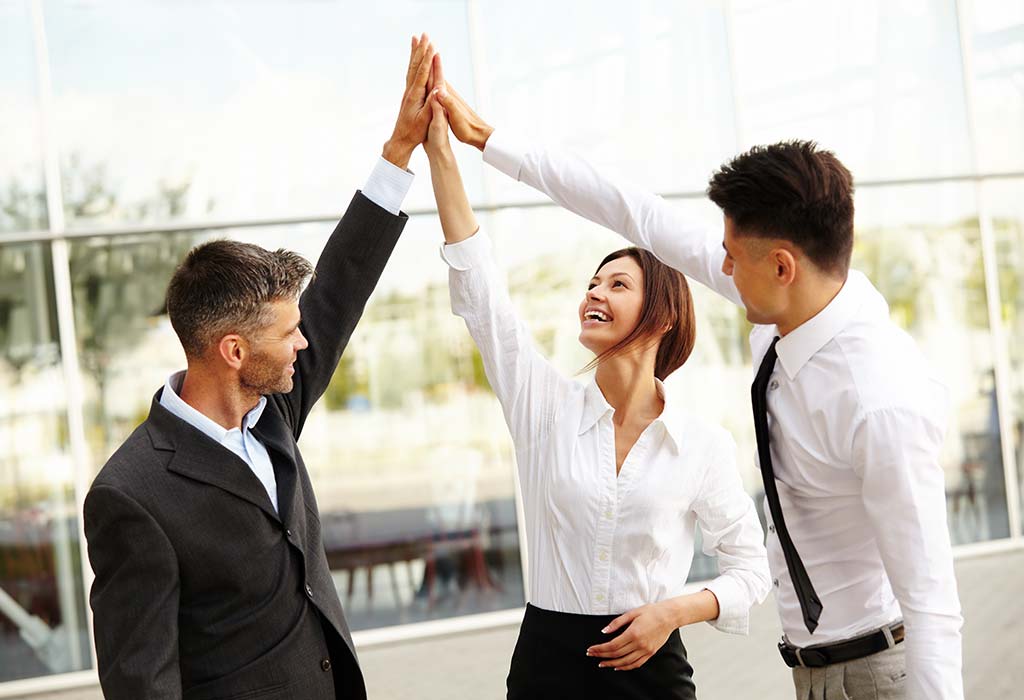 7. Surround Yourself with Positivity
Social media has become home to trolls and haters. It is up to you to not let those negative people and comments hold you back. You understand that negativity usually comes from the sad, unhappy people and people who envy you because you are successful and happy. But don't let those comments get you down. Learn to surround yourself with positive and ambitious people.
8. Be a Good Listener
You will always learn something new from listening, so listen to your employees, peers, and customers. Being a good listener will help you grow a relationship and will let those people feel like you care about them. Listening will help ease stress, though it won't solve a problem immediately, it will help relieve the negativity to an extent.
9. Stay Organised
You can stay focused each day by setting daily goals and making a list of them. If you run a business, there can be so many problems to solve each day. Staying task-oriented and organised will help you stay right on track to finish your goals. You and your team could plan meetings to set goals for a period so that this will help all of you to stay focused on the big picture. This way you can measure your failures and successes over the course of the year.
10. Express Gratitude
When you wake up every day, think about three things that will make your day brighter and put them down on a piece of paper. And just before you go to sleep think about three amazing things that happened during the day and write them down. Every night, ask yourself how you could have made the day better and reflect upon them. This will help rewire your brain.
11. Keep a Balance in Your Life
Don't get consumed by your work. It is important to push your phones or laptops aside for a break. Everybody knows that going after a deadline is not always easy, but small distractions can refresh you. Your daily life should be equally balanced. You could have dinner with your family, exercise for an hour, spend time with your children or even read a few pages of a book.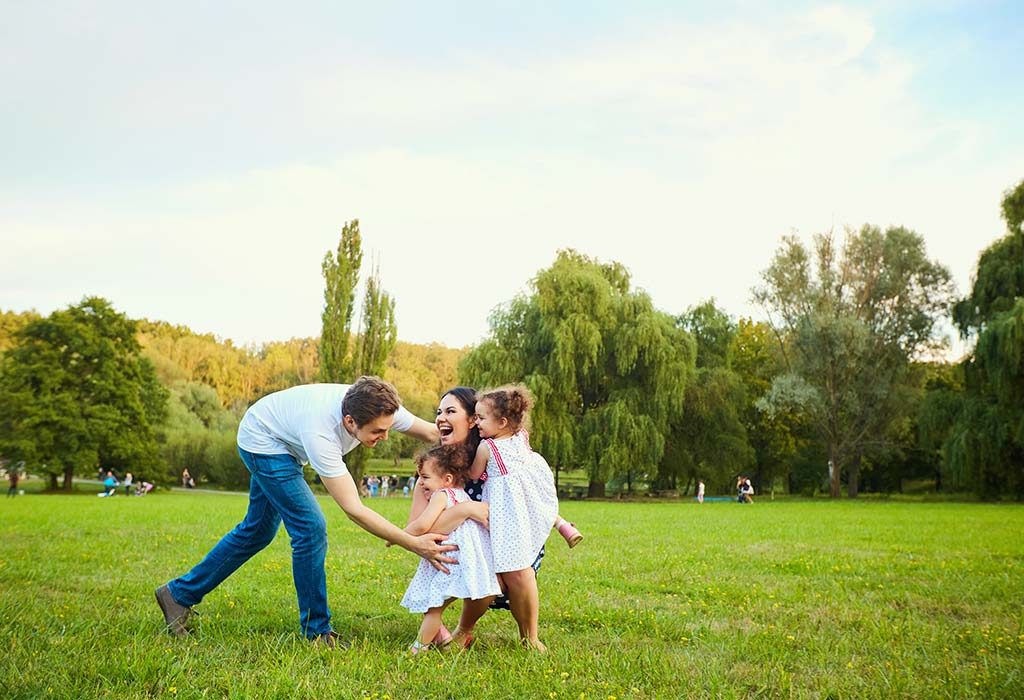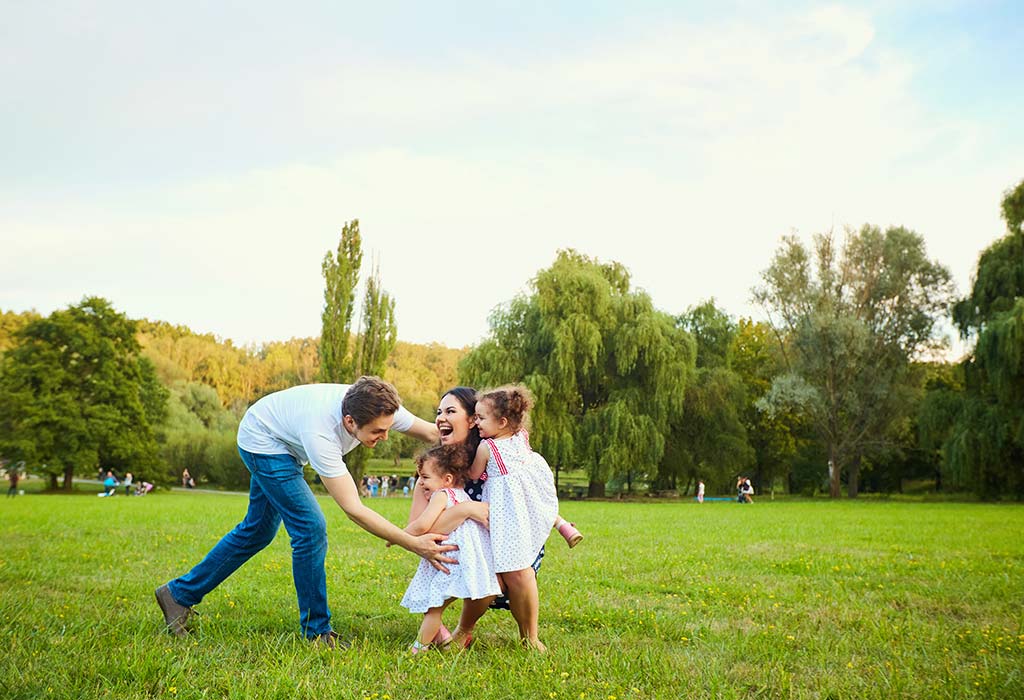 12. Adapt to the Present
Bear in mind that there are always opportunities in the midst of all the chaos. So do not forget to stay focused because even if everything looks chaotic, you are moving forward and looking for solutions. This will open many doors, and you will have endless opportunities. This is why you should stay flexible to handle any situation and adapt to what the present has to offer.
13. Be Purpose-oriented
A purpose always gives meaning to your life. Without it, we would all end up doing what somebody else wants or just follow the crowd blindly. You are your own individual, and the energy you hold inside is waiting to be let out. Pursue your dreams. All you need is a clearly defined purpose. If you have not started this yet, then do it now. Ask yourself what the purpose of your life is and add details to every aspect of your life. Be sure of what you want and don't do things you think others want you to do.
14. Welcome the Day with Positive Thoughts
Wake up with a feeling of optimism. Do stuff that you feel is productive during the mornings and plan according to it the night before. So once you wake up, you will feel determined and will be ready for a challenging day that will bring your goals closer. You could include working out to feel a lot more energetic and have a healthy breakfast. You could also include a meditation session as being mentally calm and stable is important to get through the day. Begin the day free of stress.
15. Embrace Your Failures and Do Not Give Up
You will have to alter your mindset to change your habits. When you are new to something, the first thing you have to keep in mind is that failures are bound to happen, and it's fine. Consider them as a stepping stone in your life. You will learn from your mistakes and will be determined to get it right the next time. You should start creating patterns mentally to win and implement those patterns until you succeed. Many people avoid taking risks because of the fear of failure, and it is up to you to not be one of them. Do not follow the crowd. Learn from your failures, you will succeed one day.
16. Be Confident
You cannot make it in the real world without staying confident. Every winner to ever exist had confidence as one of their best qualities. To walk the path to success, believing in your abilities, and most importantly yourself is essential. This is why you should face the fears and doubts and keep telling yourself that you can do it. You will then start seeing things align. Confidence should not be considered a habit; it is more like an attitude you have towards life which can help you achieve more than you think you can do.
17. Walk When You Are on the Phone
It is surprising that most people find it energising to walk around when they are on the phone. They come up with solutions to many problems very easily. Walking outside and talking is the key to sanity during a phone call.

18. Let Go of Your Past
You need to have a clear mind when your goal is to become successful. Why? Because a clear mind is better at making good decisions, building discipline, focusing on work and not getting distracted or overwhelmed. A clear mind will help you stick to your vision and make your life purposeful. To have a clear mind means you have to let go of your past and everything that connects you to it because it can be harmful and might affect your behaviour and your mindset. You cannot develop confidence if you constantly compare who you are now with the person you were before. When you look at the past, you are basically reliving it. You will have so much room in your head once you let go of it.
19. Make Good Use of Weekends
All the weekdays tend to get a little hyperactive due to its never-ending cycle of events, and it can be challenging to stay focused. This is why it is suggested to plan your week on a Sunday. Of course, emergencies will surely come up sometime during the week where you will need to improvise, but this approach will help you get through a lot.
20. Think Like a Customer/Audience
Try to approach your brainstorming sessions from the views of your customer. You can encourage your team with a list of customer reviews and ask their feedback as to how you can improve those situations. This way you can improve your new collections. This will also help remove egos within your team.
It is really simple to become trapped with work and forget to live. Breathe, action to achieve your goals, and enjoy life. These daily habits of successful people and smart approaches are all you need to live better.
Also Read:
Everyday Habits to Follow for Becoming a Successful Person
Unusual Teachers Who Teach Us Valuable Lessons
Habits to Break for Becoming Successful at Work