Gym Wear Ideas for Men and Women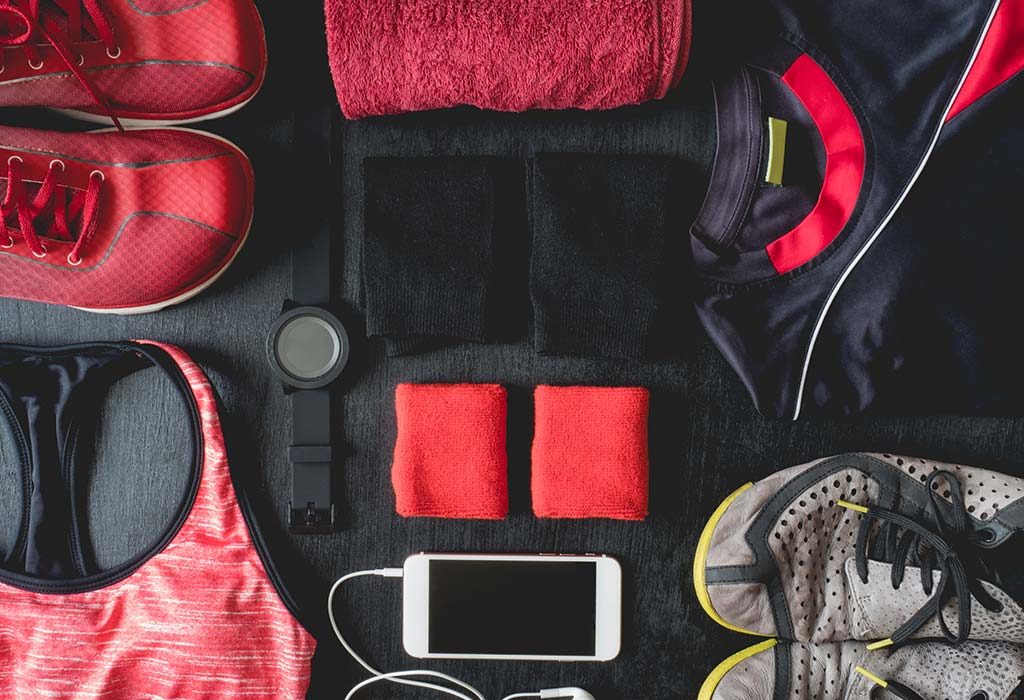 Exercising in the gym and losing weight is a challenge. The attire that you decide to wear can make your time at the gym fun and also comfortable to carry out your daily exercise routine with ease. You can look stylish and smart in your gym clothes as you get yourself into great shape. When choosing your gym clothes, the first thing that comes to mind is a comfort. You would need functional clothing that makes it easy for your body to make the right exercise movements fluently and quickly. Cotton clothing is more affordable and comfortable. You can always choose the synthetic fibre for a more better fit. Exercise your way to a healthy body while we compile a list of gym wear for men and women exclusively for you.
What to Wear in The Gym for Women?
For women who exercise finding the right outfit combination to wear for their workouts can be a tough and balancing act. Especially when you regularly go to the gym, finding the perfect piece of clothing that would keep you comfortable while you use the treadmill or lift those weights can be a trying task. You would not want to repeat the same set of clothes every day. To get the perfect clothing to suit your tastes and requirements to carry out your workouts would require some attempts. Who said that you could not look fashionable in your gym clothes and also be at ease when you perform those calorie-burning exercises! This article helps in answering your question to what to wear to the gym for females?
1. A Good Supportive Bra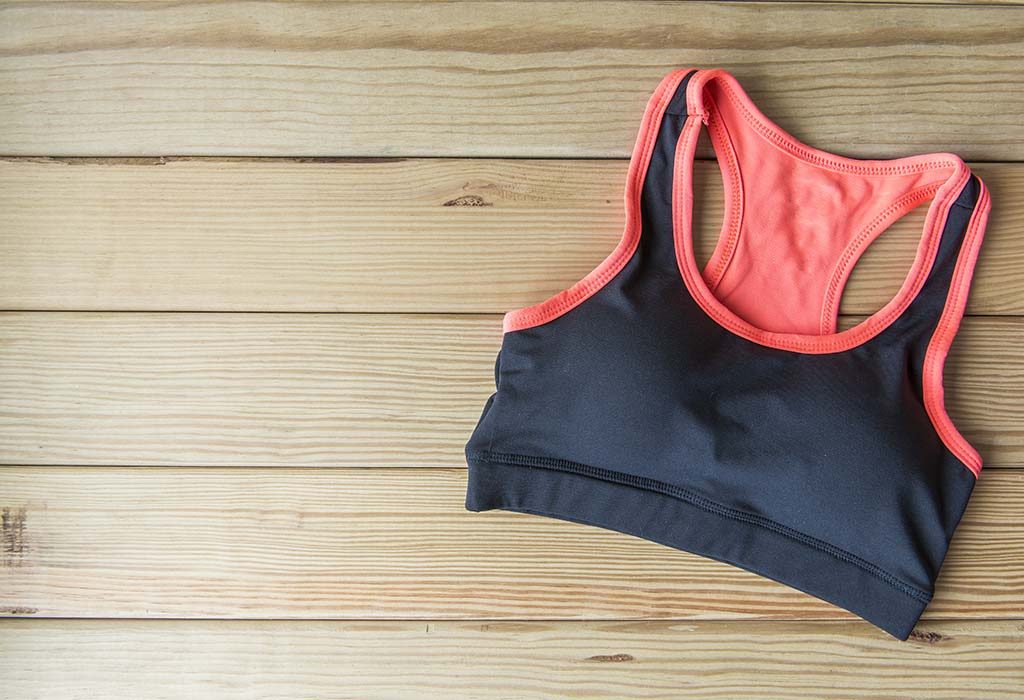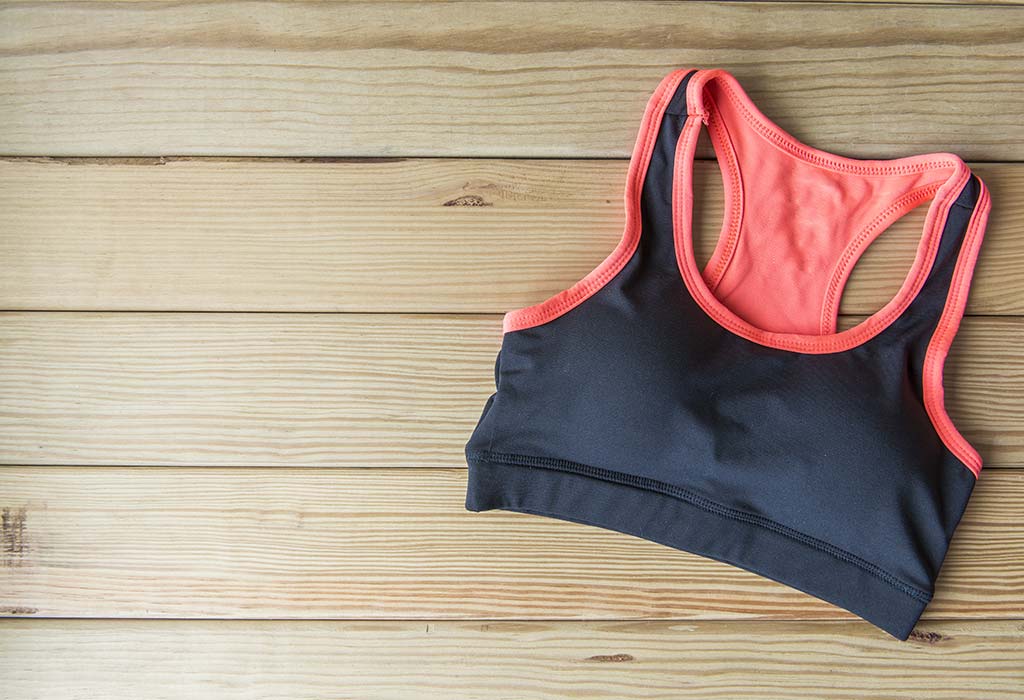 Even before you start your shopping for gym clothes, a visit to the nearest lingerie shop would be a good idea. Purchasing a good fitting supportive bra can save you a painful experience and give you the much-needed comfort for a solid session of workouts. Stop by a lingerie shop where you can get a tailored support bra as per your measurements. Look around for the different styles of bra that are available and choose the best that suits you and keeps you comfortable. Try the bra on and make a couple of moves to see if it can hold on while you try your particular fitness exercises. Make sure to jump up and down to be doubly sure that it gives you the required support and stays in its place.
2. Look for Fitted Tops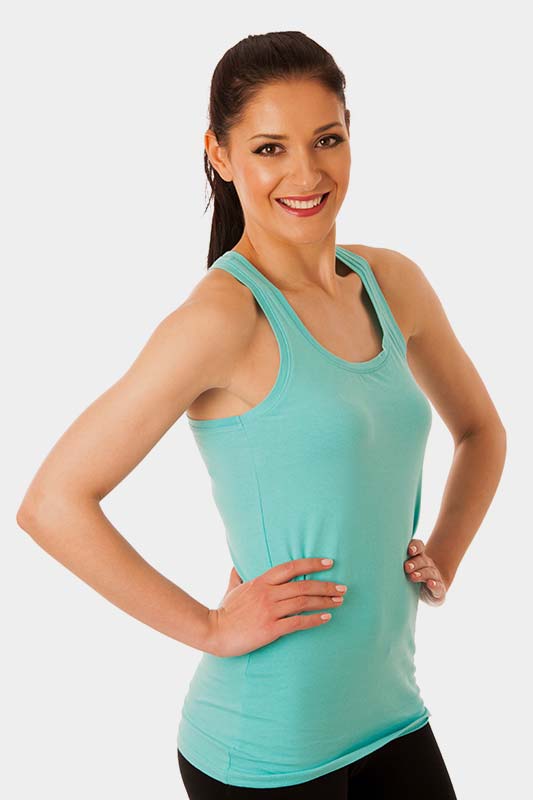 The past decade had seen more of over-sized shirts and sweats in the gym. Not anymore. The modern-day gym requirements call for a well-fitted top and matching attire. In certain forms of exercises like yoga, tighter clothes that hug your body are necessary. It helps your instructor to get a better idea about your postures and structure. When choosing tank-tops look for ones that have a better fit and are made from performance material. These will wick away your sweat and keep you dry and cool throughout your work out sessions.
3. Choose the Right Bottom Wear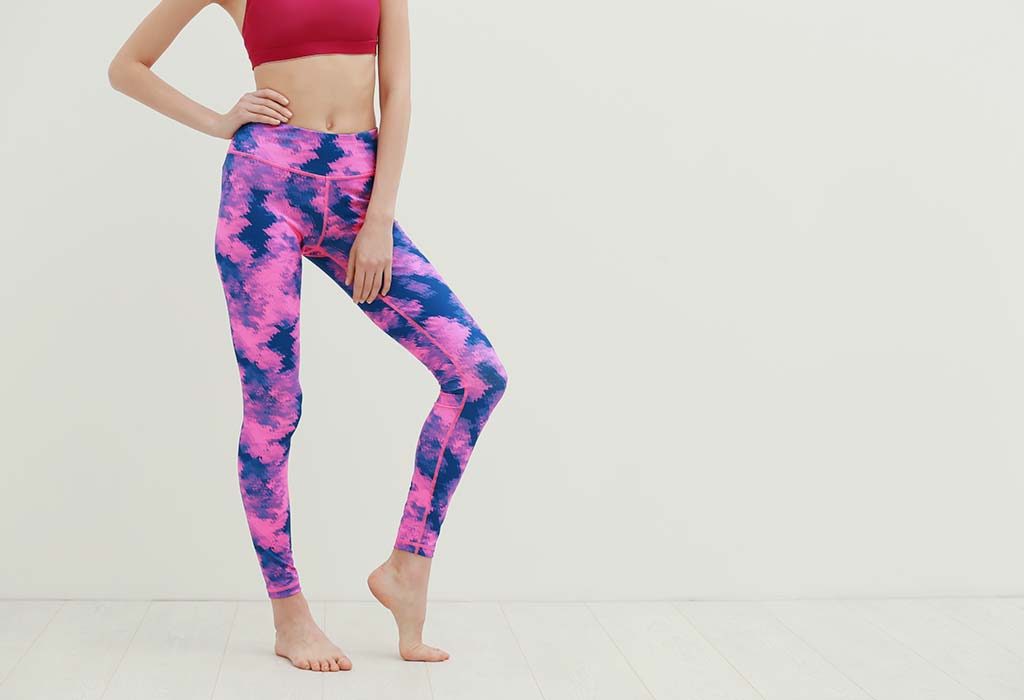 Before choosing your bottom wear list down the kind of exercises or workout sessions, you would probably have at the gym. This will help you narrow down on the choices that you can pick at the store. There is a variety of bottom wear designed explicitly for women available at all the leading stores. If you are inclined to go cycling choose a pair of shorts for your classes. For yoga investing in a pair of cropped leggings would be a good idea. Choose stretch pants for a class comprising of general exercises and Pilates. Always remember to choose a good quality and durable bottom wear that would not give away after a few wearing and washes. Look for a quality material that does not stretch out and offers an adjustable waistline to give you a more personalised fit. You would need to purchase a few different styles of bottom wear and wear them to the gym to know which would suit you the best.
4. Comfy Footwear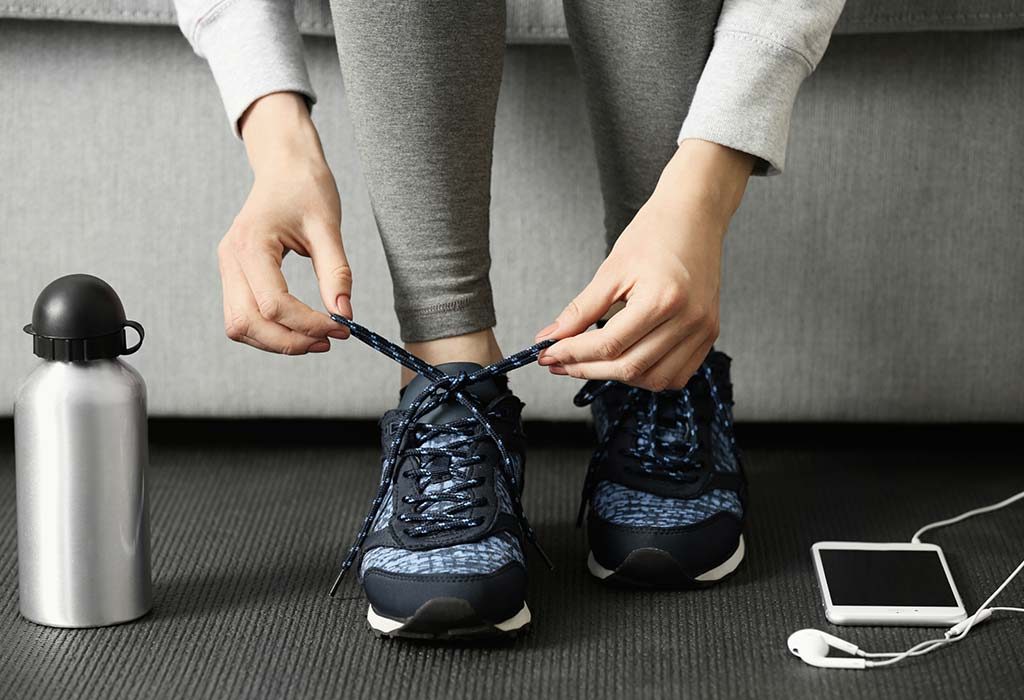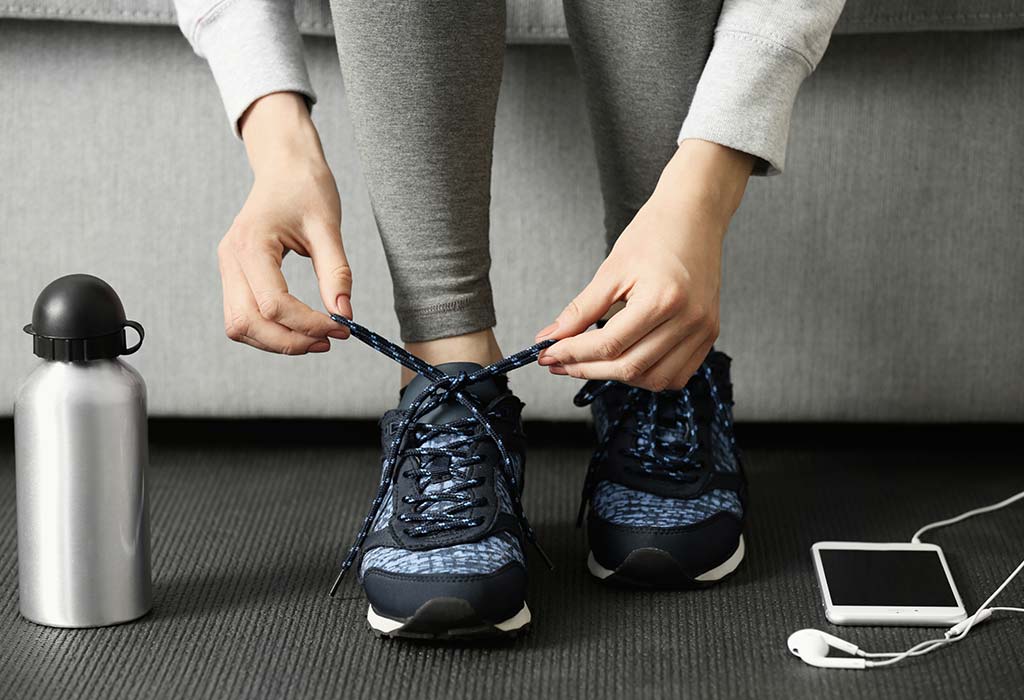 While you would want to look cool and sporty in your gym shoes, you need to consider a couple of factors before you bring those sports shoes displayed at the shop home. Take a good look at the shape of your feet and then decide what shoe would suit you the best. Depending on the arc of your foot you would need to choose a shoe that provides you excellent support to your arch of the foot. Each activity at the gym has a separate requirement regarding footwear. A session of aerobics would need a good cross trainer while a running shoe would be most suitable for running.
5. Tie Those Loose Strands of Hair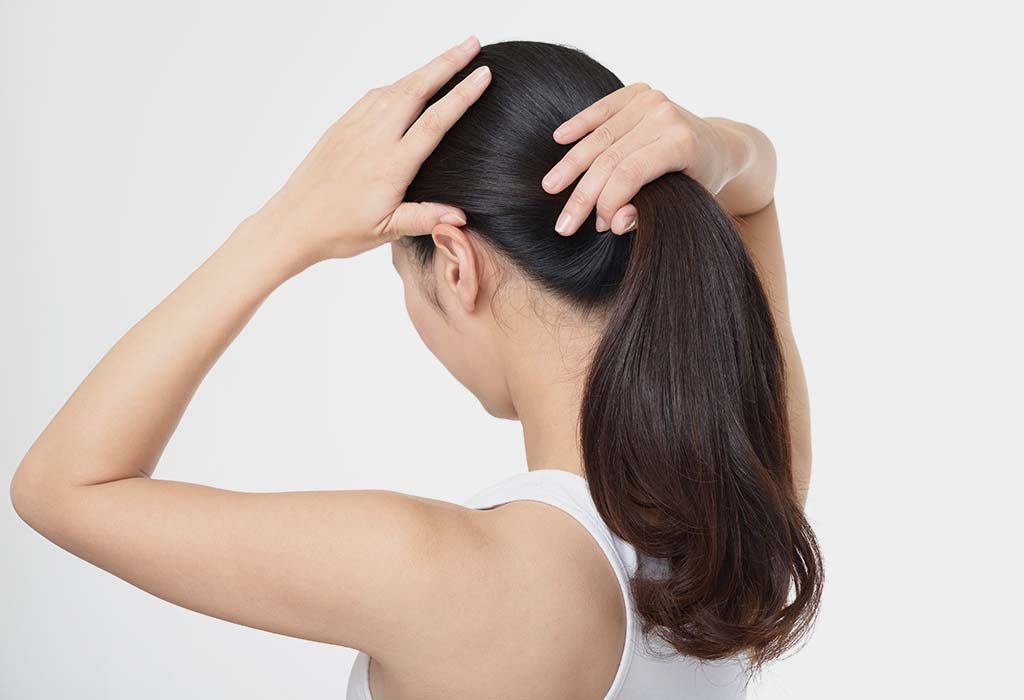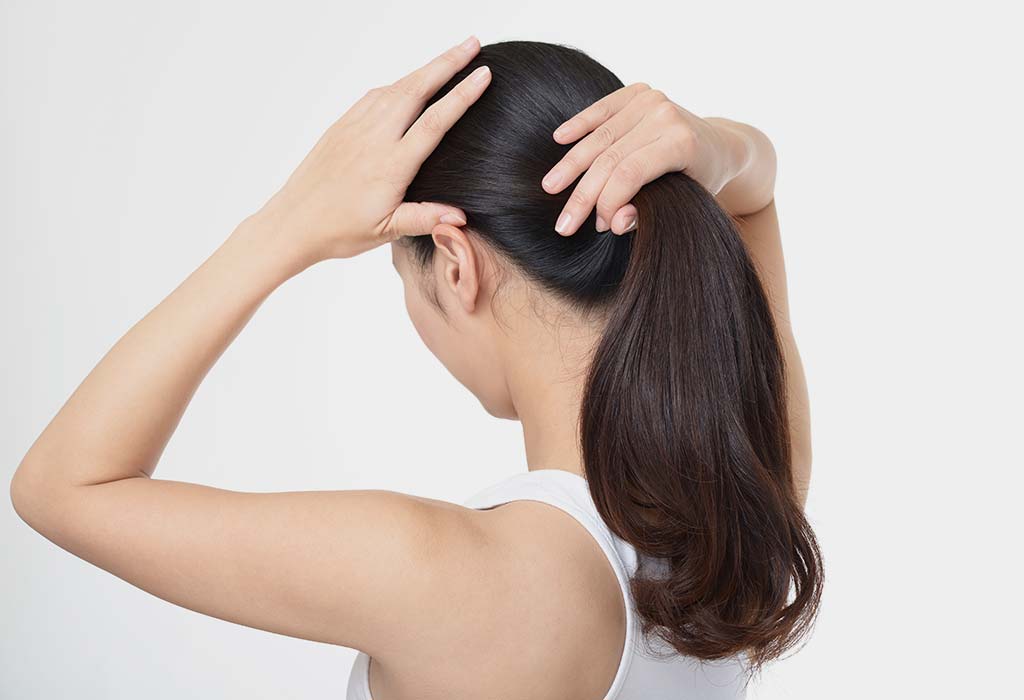 Look smart and presentable at the gym while you work out but don't forget the basic makeup lessons. Apply a foundation that would not clog your pores and give you blackheads. Tie your hair neatly away from your face.
What to Wear in the Gym for Men?
The gym had long seen men wearing those old and boring team tees to the classes paired with basketball shorts. If you are wondering what to wear to the gym for males, we have the perfect answer to your question. Choose from the variety of high-performance fabrics and flattering cuts that the manufacturers have to offer you. Designed exclusively for men who want to look as sophisticated in the gym as they do in an office boardroom.
1. Top It Off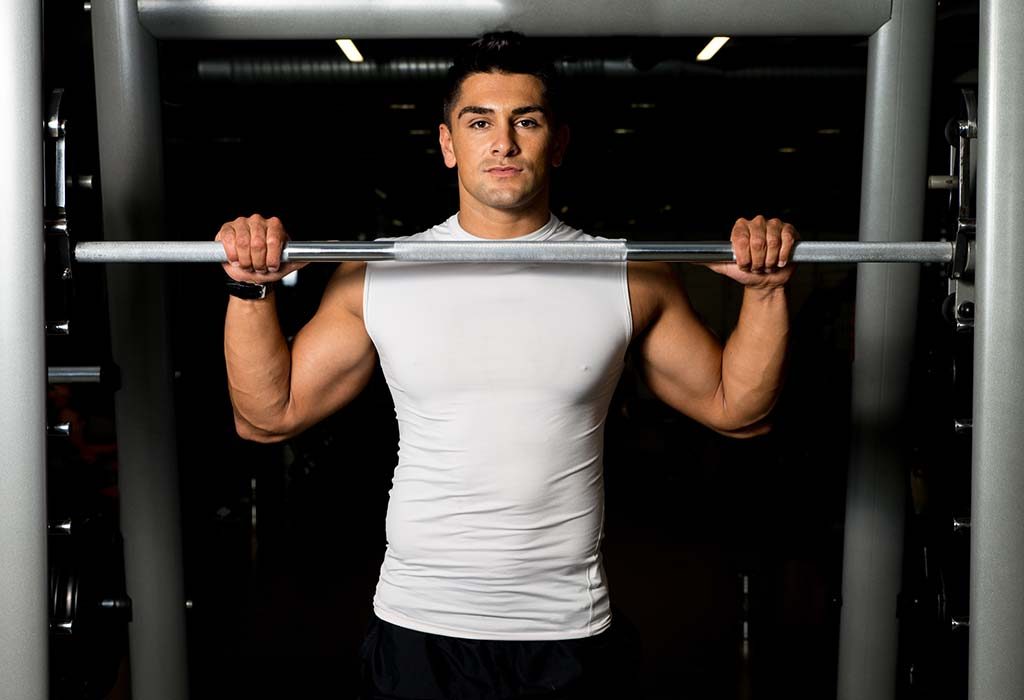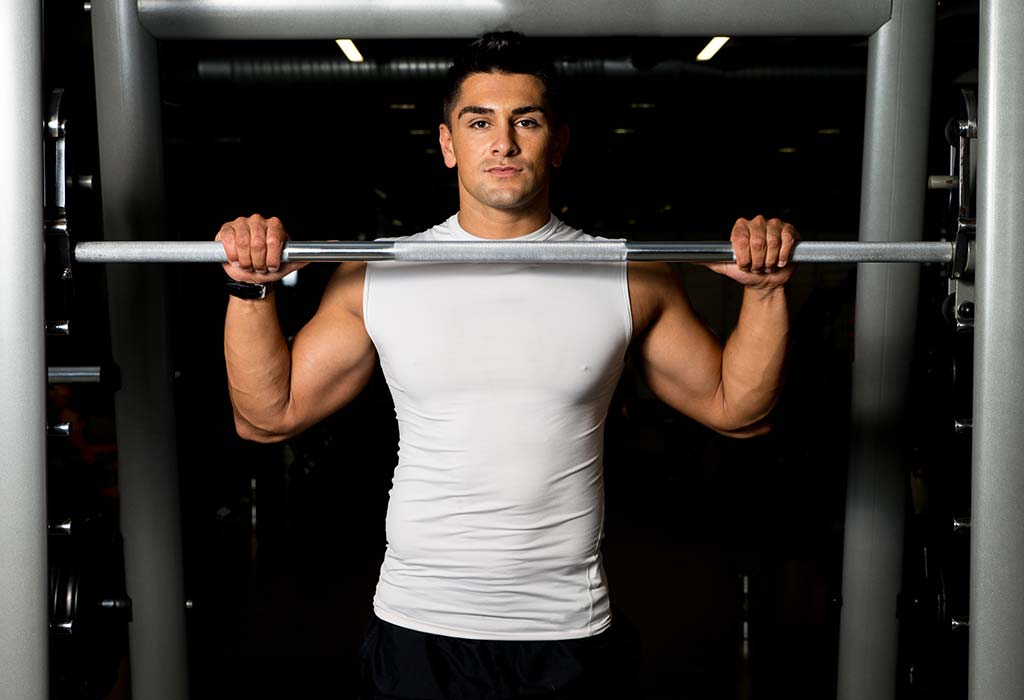 Look for sweatshirts that are made of breathable fabric. Wear shirts that can show off your arms clearly so that your instructor can see your form while you lift the weights. A good quality sweatshirt is necessary to avoid those unsightly underarms wetness.
2. Find Yourself the Right Pants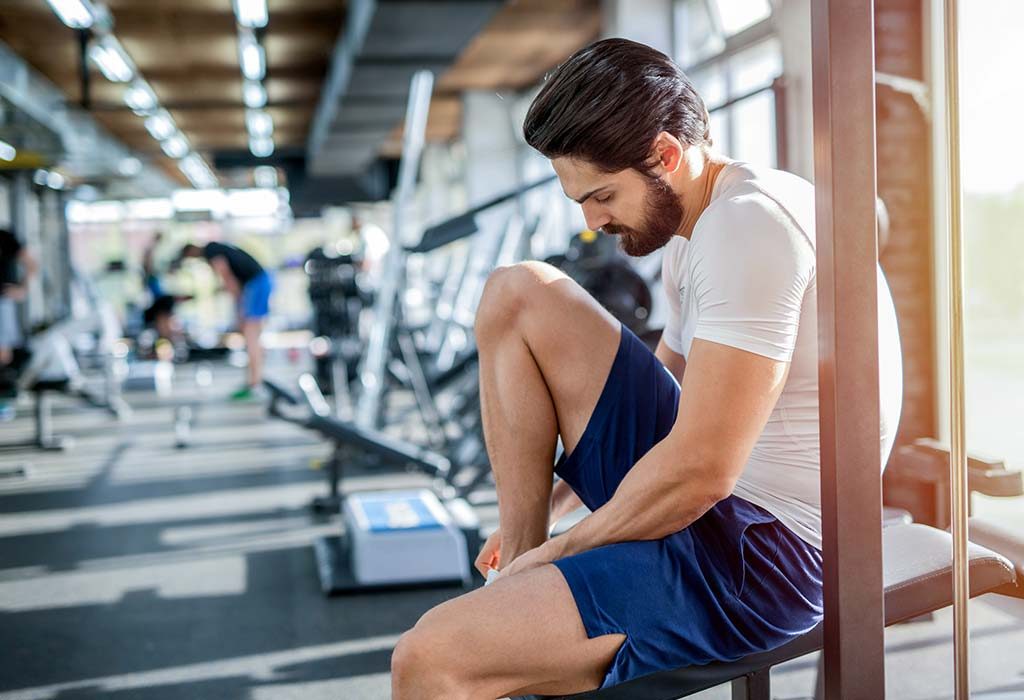 The pants that suit your buddy at the gym might not satisfy your requirement. Pair your sweatshirt with comfortable shorts or pants for a yoga session at the gym. For a more rigorous workout session choose a mesh material workout pant to keep the perspiration problem at bay.
3. Get the Right Shoes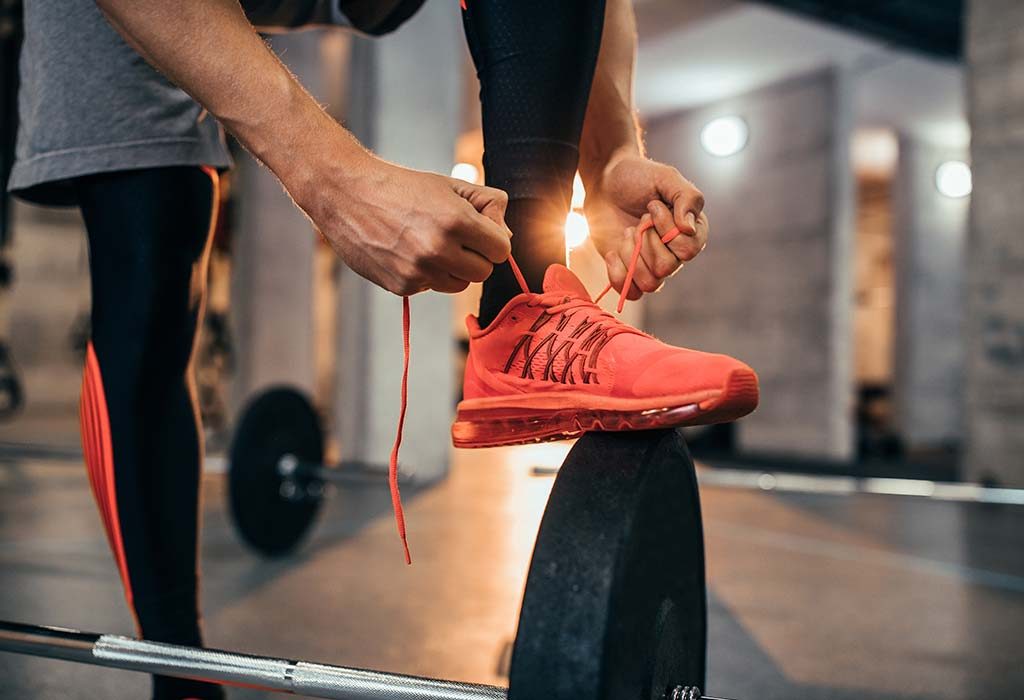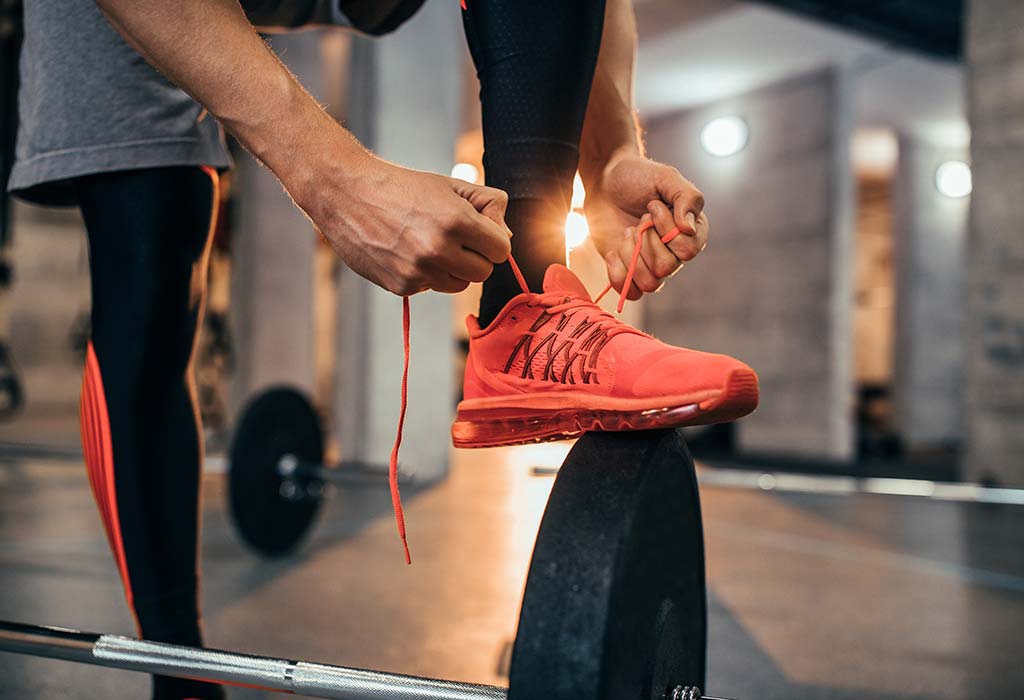 A good quality shoe that fits your foot form is a necessity at the gym. Stop by the sports shoe store and try out the different styles and brands to find the perfect fit for your gym requirements.
4. Pay Attention to the Details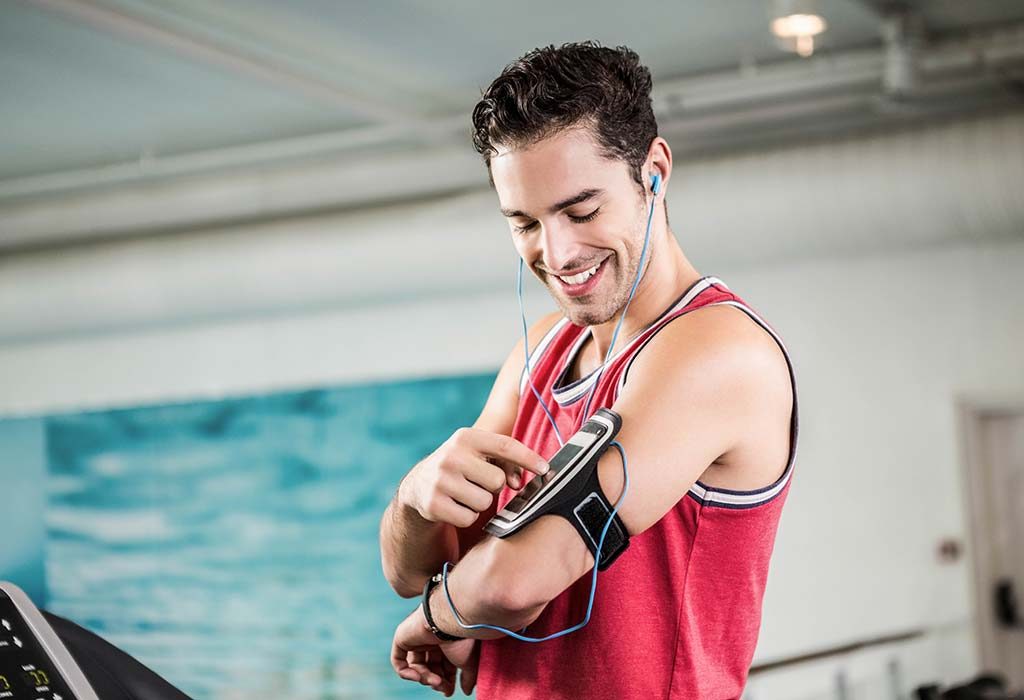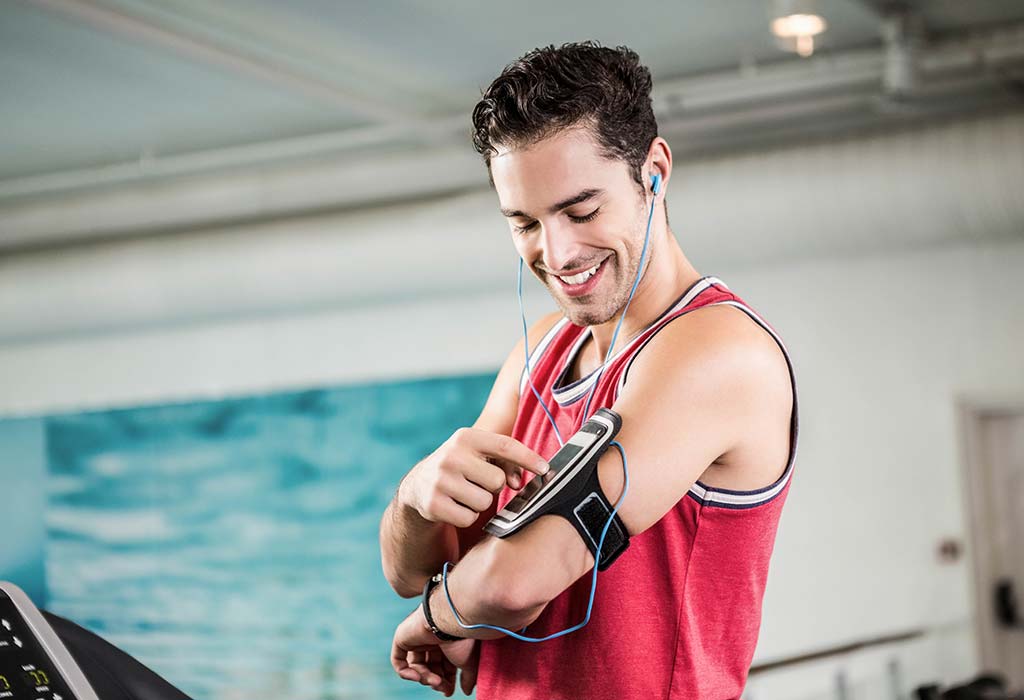 If you would like to listen to some music while you sweat it out at the gym remember to carry your mp3 player along with your headphones.
5. Carry a Gym Bag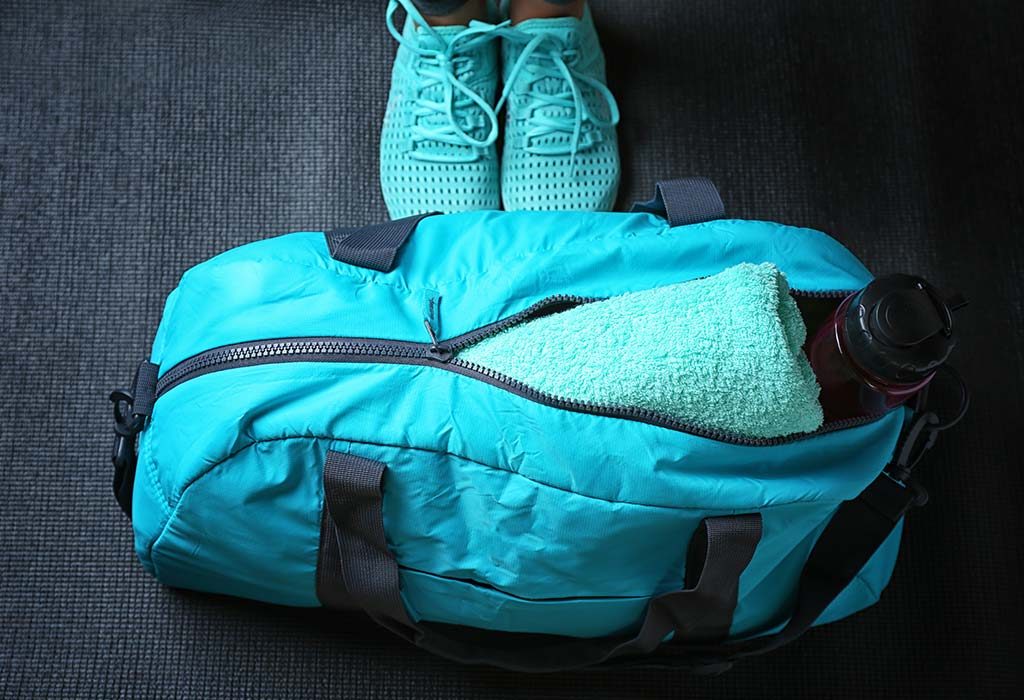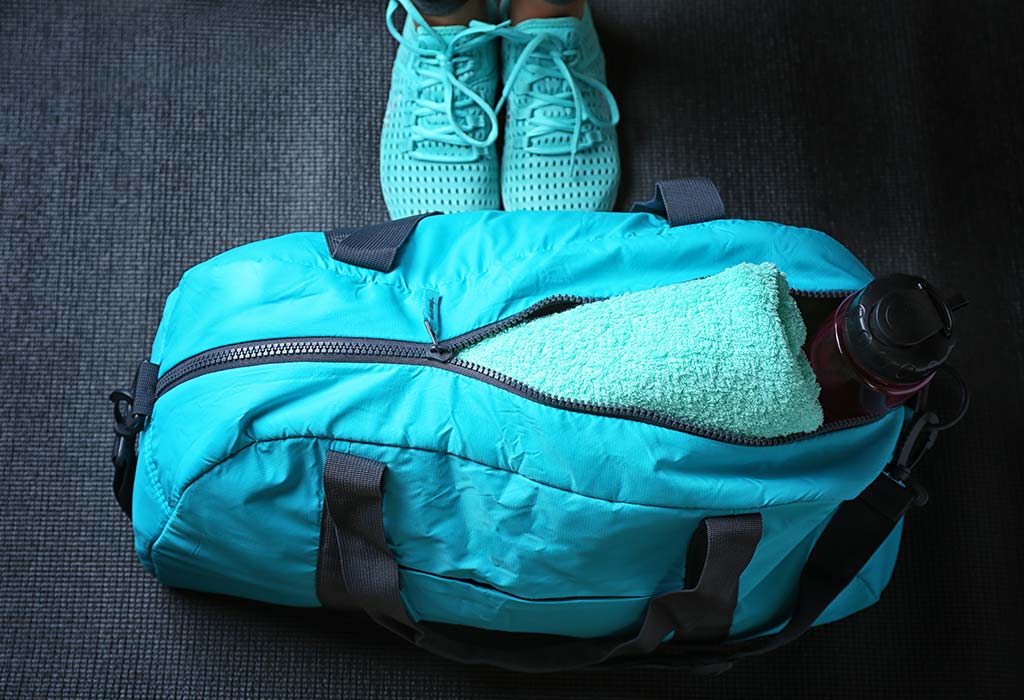 Always carry a fresh set of clothes and socks in a gym bag. If you have a habit of taking a shower after your workout session, remember to bring the needed toiletries in your bag.
What Should You Never Wear to The Gym?
While you get busy keeping yourself healthy and fit, we bring you a comprehensive list of items that you should not be wearing to the gym.
1. Leggings
Leggings are a strict no to the gym, especially for the men folks. Skin tight clothing is not a good choice especially when you are sweating it out at the gym.
2. Shorter shorts
These shorts are a way to short for the gym. The idea is to get yourself comfortable and easy to do your exercises. These shorts offer neither of the two.
3. Denim
It is a surprising fact to notice that the majority of men and women think denim is a part of the gym wear. Let's get this right..! Gym sessions need clothes that are more airy and comfortable and help you tide over the sweat crisis. Denim does not fall in that category.
4. Sandals
Sandals do not offer your feet the right support needed to keep your arch of the foot rested. Support for your foot is vital when it comes to exercising.
5. Jewellery
It is common for most people to forget to take off the jewellery from their body before they hit the gym. Apart from having the risk of losing them the sweat that gets trapped in them while you exercise at the gym can be a breeding ground for harmful bacteria.
6. Your everyday bra
Everyday bras are not designed to provide the necessary support required while exercising. Invest in a sports bra that offers a good fit and also a good hold.
7. Oversized Clothing
Baggy clothing has the risk of getting stuck in the exercising machines at the gym. Not only they are a risk to your well-being, but they also interfere in your proper exercise movements.
Women's workout wear is incomplete without a dash of colour. Go bold and choose from the many funky colours available in the stores today. Workout wear in men's choices calls for more clean-cut clothing. Most important of all, stay comfortable and look presentable throughout your sessions at the gym.
Also Read:
Amazing Benefits of Jogging You Must Know
Why You Should Consider Zumba for Your Health
Health Benefits of Meditation for Happiness and Success