Grilled Fish and Veggies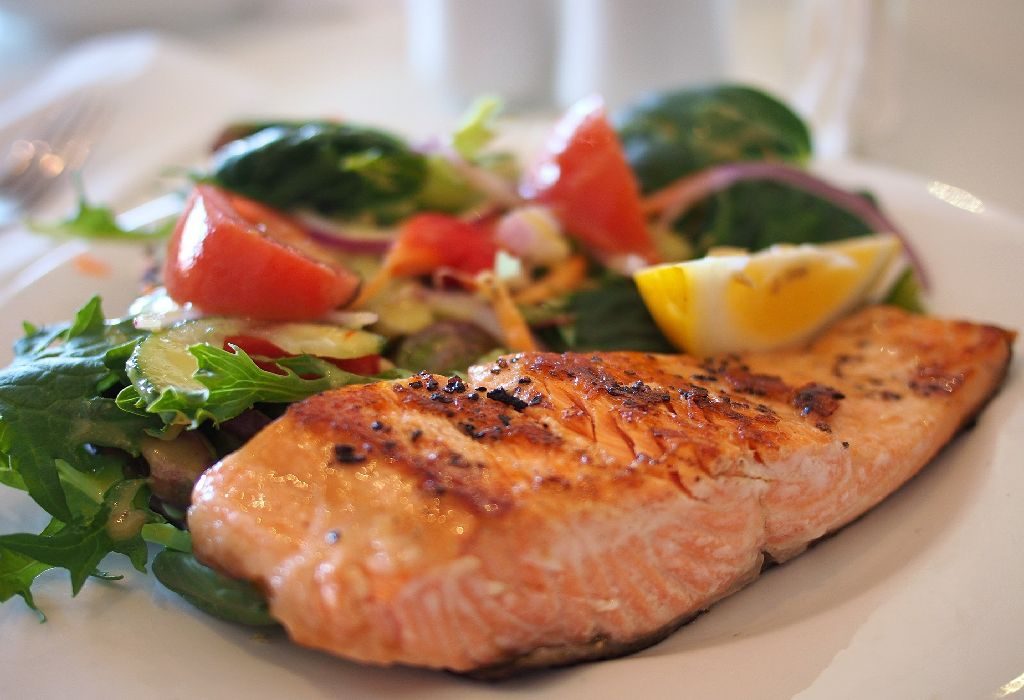 In this Article
Tired of leftovers that never find their way onto the plate again? We've put forth the recipe of a delicious one-time meal that'll make use of your food leftovers in an unusual and tasty way. You just have to apply a few spices and place them on a griller. The golden lines that form on the veggies and the fish / chicken / meat leftovers after grilling will make things more interesting. Drizzle a little olive oil over the assortment before serving.
| | | |
| --- | --- | --- |
| Serves | Preparation Time | Cooking Time |
| 4 People | 15-20 Minutes | 20-25 Minutes |
Ingredients
300 g fish fillet (any fish of your choice)
2 tsp black pepper powder
2 baby potatoes
Broccoli, a few florets
1 brinjal, cut into roundels
2 tbsp olive oil
2 tbsp lemon juice
1 carrot, cut lengthwise and boiled
Salt to taste
Garlic cloves
Method
Step 1
In a bowl, mix vinegar, salt, black pepper powder and marinate the fish fillets for about 20 minutes.
Step 2
In a non stick pan, pour olive oil, add garlic cloves, boiled carrots, potatoes, broccoli and brinjals. Shallow fry them for 2 – 3 mins.
Step 3
On a barbecue grill, place the marinated fish and the veggies and grill for about 10 minutes.
Step 4
Remove fish from the grill and squeeze lemon juice over it.
Step 5
Sprinkle some black pepper powder or whole black peppercorns over it and serve hot.
Nutritional Information
| | |
| --- | --- |
| Calories | 245 Kcal |
| Proteins | 11.5 g |
| Fat | 16.3 g |
| Carbohydrates | 14.9 g |
| Cholesterol | 26 mg |
| Sodium | 407 mg |
| Potassium | 315 mg |