Green peas and cherry tomato soup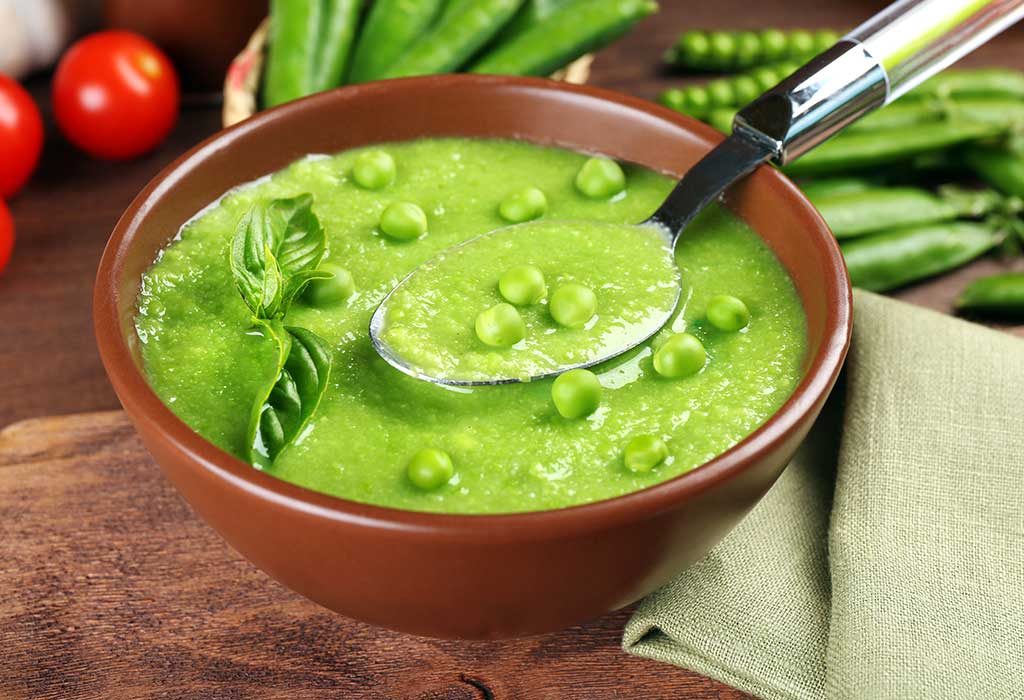 In this Article
Green peas and cherry tomato soup can surely be one of the contenders in the low-calorie soup category. Tomatoes are available all round the year and peas can be used fresh when in season or can be frozen and used for later use during the year. Peas give that sweet and nutty taste to this recipe. Nutritionally, this soup is rich in Vitamin C, antioxidants, is low in fat and the aroma is such that it will make your family especially your kids rush to the kitchen to check what's getting made.
| | | |
| --- | --- | --- |
| Serves | Preparation Time | Cooking Time |
| 3 People | 5 Minutes | 30 Minutes |
Ingredients
½ cup fresh green peas
10 medium size ripe tomatoes
2 medium size onions
1 small piece of ginger
1 tbsp(tablespoon) pure ghee or butter
1 tbsp cumin seeds
2 tbsp red chillies powder
½ tbsp sugar (optional)
Salt to taste
Coriander leaves for garnish
Method
Step 1
Cut the tomatoes into two parts.
Step 2
Cut ginger into small pieces.
Step 3
Cut onion into medium pieces.
Step 4
Place all of these in a sauce pan.
Step 5
Add one cup water and cook over a medium flame with lid on.
Step 6
When tomatoes become soft, turn off the flame.
Step 7
Allow it to cool down.
Step 8
Once cooled, remove the skin of tomatoes with a tong.
Step 9
Transfer the contents into a blender and blend until it becomes smooth and pulpy.
Step 10
Drain this pulp to remove the remaining skin, if any, and the seeds of tomatoes.
Step 11
Heat a thick pan and add pure ghee on low flame.
Step 12
Add cumin seeds when ghee melts.
Step 13
Once the cumin seeds start crackling, turn the flame on low and add fresh green peas in it.
Step 14
Simmer until they are very tender.
Step 15
When softened, add pureed tomato mixture into it.
Step 16
Stir for a while and cook it for 10 minutes on medium flame.
Step 17
When it begins to thicken slightly, turn off the flame.
Step 18
Spoon it hot into a serving bowl.
Step 19
Garnish with coriander leaves and cream(optional)
Nutritional Information
Calories
153
Calories from Fat
25
Total Fat
2.7g 4%
Saturated Fat
1.3g 7%
Polyunsaturated Fat
0.4g
Monounsaturated Fat
0.9g
Cholesterol
0mg 0%
Sodium
860mg 36%
Potassium
177.5mg 5%
Carbohydrates
24.7g 8%
Dietary Fiber
4.8g 19%
Sugars
8g
Vitamin A
1%
Calcium
3%
Vitamin C
3%
Iron
10%
Protein
8g
*Based on a 2000 calorie diet
Tip:If you wish, you can also add garlic, cloves, pepper powder or cinnamon.