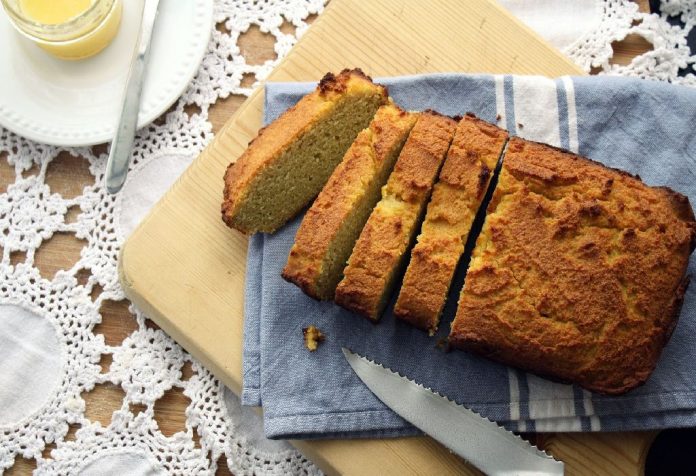 Last Updated on
Add this festive cake to your Christmas menu for a showstopping finale. If you prefer to have tropical overtones to the flavor, you can replace some of the fruit and nuts with dried papaya, peaches, mango or anything else that catches your fancy. Decorate it with almond flavoured icing and throw in some glace cherries. If you want to use whisky for your cake, use the finest malt; a mellow blended taste is what is required.
| | | |
| --- | --- | --- |
| Serves | Preparation Time | Cooking Time |
| 8 People | 15-20 Minutes | 2 Hours (baking time) |
Ingredient
100g butter
1 large ripe banana
2 large lemons, finely grated rind and juice only
100g soft prunes, stoned and halved
75g raisins
75g sultanas
75g currants
150g soft dried apricots, chopped in fairly large pieces
75g walnuts, halved
2 eggs
100g rice flour
2 heaped tsp ground nutmeg
1 heaped tsp ground cinnamon
1 heaped tsp ground ginger
½ teaspoon ground cloves
2 tbsp brandy / whisky (optional)
Method
Step 1
Preheat the oven to 160C/300F.
Step 2
In a bowl, beat the butter/margarine with the banana and the lemon juice and rind. Pour into a bowl.
Step 3
Mix in the dried fruits.
Step 4
Beat the eggs and keep aside.
Step 5
Sieve the rice flour with the spices.
Step 6
Mix in the eggs into the fruit mixture alternately with the rice flour. Add some brandy if you want. It will give the cake a slightly bitter or nutty flavor.
Step 7
Line a cake tin with greased paper. Pour in the cake mixture and level off the top.
Step 8
Bake for about two hours or until a skewer inserted in the middle comes out clean.
Step 9
Invert it out from the tin and cool on a rack.
Step 10
Eat it as is or ice it and serve.
Nutritional Information
| | |
| --- | --- |
| Calories | 360 Kcal |
| Proteins | 6.8 g |
| Total Fat | 19.1 g |
| Total Carbohydrates | 40.7 g |
| Cholesterol | 68 mg |
| Sodium | 90 mg |
| Potassium | 415 mg |