Give Your Hair the Care It Deserves With These Hair Essentials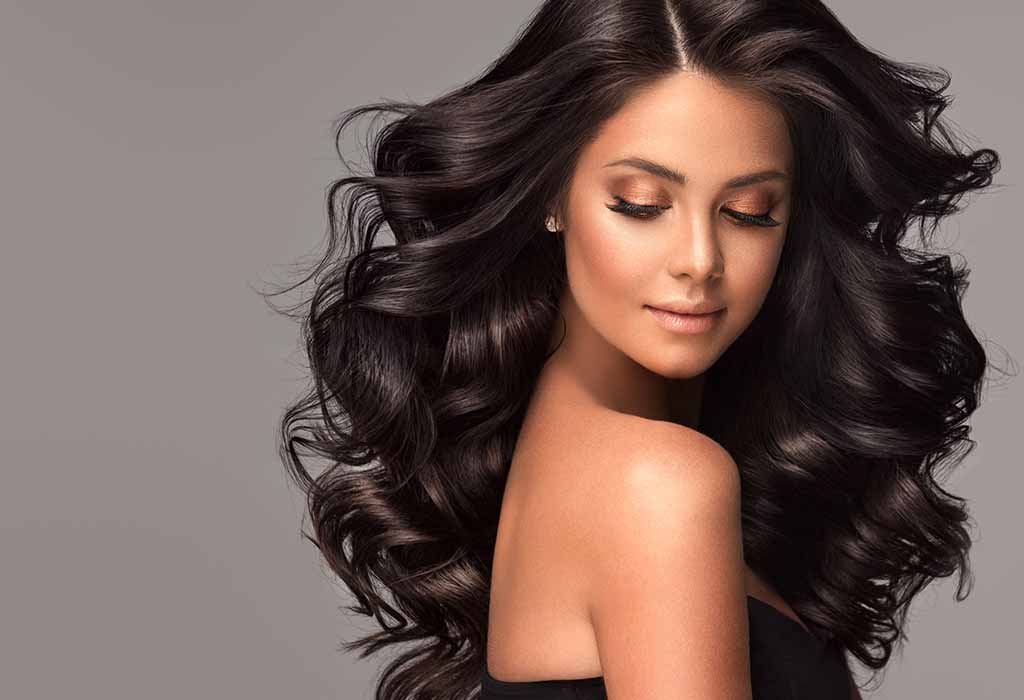 Gone are the days when you used to lazily wake up, grab a snack, style your hair, and rush off to work. Now, the days are more like: get up, wake up the kids, prepare breakfast and lunch, and in between all this, constantly follow up with them if they are still in the bathroom or getting dressed and then send them off to school.
In juggling home and work together, you miss out on certain things, like self-care. Wonder why your hair looks dull and thin these days! The longer you deprive your hair of nourishment, the more it will get dry and dull and the longer it will take to revive.
So, check out these top haircare essentials that will give your hair the nourishment and no-nonsense look in no time!
9 Haircare Essentials That Will Give You Healthy and Bouncy Hair
Tasks never end whether you are an at-home mom or a working mom. Fret not. These haircare must-haves for moms will ensure you get healthy and shiny hair just like before!
Hair Care
1. Shampoo

A good shampoo in the vanity closet is the first haircare essential you need. Let us tell you why. Our scalp regularly secretes an oily substance called sebum to keep the scalp moisturised. Too much sebum build-up can make the hair and scalp oily, and too less of it can make it dry. To maintain this balance and keep your hair fresh, you need shampoo. The shampoo helps keep dirt off the scalp and keeps it healthy.
But here's the catch—not every shampoo will suit your scalp; it must be chosen according to the scalp type. If you have a dry scalp with dandruff issues, you can go with dandruff-free or moisturising shampoo. On the flip side, if you have an oily scalp, you can prefer a deep cleansing shampoo.
For best results, we recommend checking the oh-so-awesome range of shampoos from St.Botanica that are effectively formulated to tackle different hair needs.
2. Conditioner

Give your hair the old shine and bounce with a boost of intense repair by deep conditioning. Whether the damage is because of nutrient deficiency, post-partum, hormonal changes, or chemical treatments, conditioning will help. Hair conditioners moisturise and replenish the tresses, repair split ends, and keep hair silky and shiny. Invest in a good-quality conditioner that provides volume and shine and repairs your mom-tresses.
3. Hair Oil

Haircare is incomplete without a good hair oil. Hair oil provides nourishment and protection from a host of hair problems. Since mommying doesn't come easy, try to include at least one oil session in a week to get good results. You can choose the hair oil depending upon your needs, such as sweet almond hair oil reduces dandruff and aids in hair repair, and coconut and castor oils tame frizzy hair and promote long tresses. Before you go ahead, check out Rey Natural's amazing hair oil range that has the solution for hair fall, dandruff, frizzy hair, thin hair, dry scalp, and whatnot.
4. Hair Mask

When kids take most of your time throughout the day, going to a salon becomes nearly impossible! Guess what? You can pamper your hair on weekends in the comfort of your home using deep conditioning therapy. Simply take the hair conditioning mask, apply it all over the hair and scalp, leave for around 25-30 minutes and rinse off for silky and shiny tresses.
5. Silk Pillow Cover

Ever wondered why you always wake up with frizzy hair and some hair left on the pillow? This is because of the friction your hair produces when it rubs on the cotton pillow. To reduce this friction, it is best to invest in a silk pillow cover. Silk will reduce friction and make sure you wake up with silkier and frizz-free hair.
Hair Styling Tools & Accessories
For the busy bee you are, sparing extra 30 minutes on hairstyling may seem impossible. That is why we recommend stocking up on these hairstyling essentials and accessories that will help you get beautiful styles and get you out of the door in minutes.
1. Leave-in Conditioner and Hair Cream

If you are someone who loves styling but don't often get time to test new hairstyles because your frizzy hair and gentle tresses require more time, then you should consider giving leave-in conditioners and hair creams a look. These products come in very handy as they are good for quick hair conditioning. For instance, Arata has a good range of hair creams and conditioners that repair hair damage from deep within, boost hair growth, and give lustrous hair.
2. Dry Shampoo

For days when you don't have the energy or time to shampoo, dry shampoo comes to the rescue. It absorbs excess oil on the scalp and gives it a clean, matte finish within minutes. So, for the emergency days, it is a blessing in disguise!
3. Satin Hair Scrunchie

Scrunchies are the accessories of today! If you love wearing your hair up most of the day, then satin scrunchies can be your best friend. Not only do they keep your hair tied, but they also reduce hair fall and frizz when you pull them out. So, ditch those old hair bands you've been using all along and get some silk/satin scrunchies.
4. Hair Scarf, Bobby Pins, and Clips

To simplify the daily struggle of getting ready in a jiffy, you need a bunch of colourful hair scarves, bobby pins and hair clips that will help you with quick updos in minutes.
Hair is a part of our body and needs the same attention as other body parts. Stress, dehydration, chemicals, lack of sleep, etc., are some common reasons for hair loss and damage. However, simple steps, like keeping yourself hydrated, munching on healthy foods, such as sprouts and salads, and making your ambience stress-free can prove extremely beneficial in providing you with healthy and lustrous hair. So, without any second thought, stock up on these hair essentials and make your life easier than ever!
You May Also Like:
Best Face Toners in India
Best Face Washes Available in India
Also Read: