Gingerbread Cookies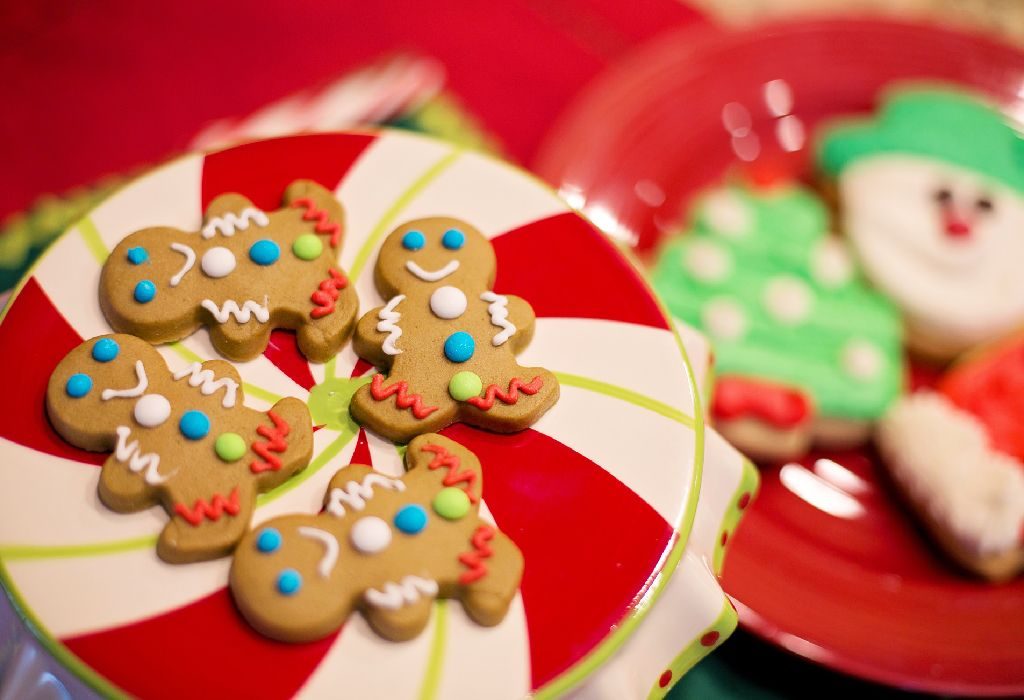 In this Article
The smell of these satisfying, sophisticated cookies is almost like a stress reliever. The aroma will keep your kids lingering around the kitchen as you prepare these cookies. And as soon as they are out of the oven, they would disappear in a flash. The recipe is so simple that you can include your kids in preparing these cookies. Roll out the dough and hand them the cutters. You'll be surprised how your little helpers would cut-out the perfect gingerbread cookies in the world.
| | | |
| --- | --- | --- |
| Serves | Preparation Time | Cooking Time |
| 2 People | 15-20 Minutes | 10-15 Minutes |
Ingredients
350 g all-purpose flour
1 1/4 teaspoon ginger, ground
1 teaspoon cinnamon, ground
1/2 teaspoon baking soda
1/4 teaspoon ground cloves
1/4 teaspoon salt
120 g unsalted butter, at room temperature
130 g granulated sugar
1/2 cup molasses/maple syrup
1 large egg
100 g powdered sugar
Method
Step 1
Keep the oven for pre-heating to 350° F. Take a bowl and add flour, ginger, cinnamon, baking soda, cloves and salt. Mix it properly.
Step 2
In another bowl, take butter and granulated sugar, whisk until it becomes smooth. At this stage add the molasses or the apple syrup and egg. Beat until the mixture becomes fluffy.
Step 3
In this gradually add the flour mixture and mix only until the ingredients become just wet.
Step 4
Shape this dough into a mix and gradually and wrap it in a plastic wrap.
Step 5
Refrigerate until it becomes firm. At least 30 minutes is what is desired.
Step 6
Flour a flat surface, and roll out the dough to about ¼ inch thick. Use cookie cutters to cut the dough into various shapes.
Step 7
Place the cookies on greased or parchment-lined baking sheets.
Step 8
Bake for around 10-12 mins. Remove from oven and transfer to a wire rack to cool completely.
Step 9
Make a thick paste of powdered sugar and water. Transfer it to a resealable bag and cut out a small hole.
Step 10
With the help of this, decorate the cookies as desired and let the icing set.
Step 11
Store in an airtight container at room temperature for up to 1 week.
Nutritional Information
| | |
| --- | --- |
| Calories | 183 Kcal |
| Proteins | 16.8 g |
| Total Fat | 3.9 g |
| Total Carbohydrates | 20.2 g |
| Cholesterol | 45 mg |
| Sodium | 632 mg |
| Potassium | 563 mg |
Tip -For crispier cookies, roll dough thin.