Gift Ideas for Your Mother in Law to Make Her Feel Special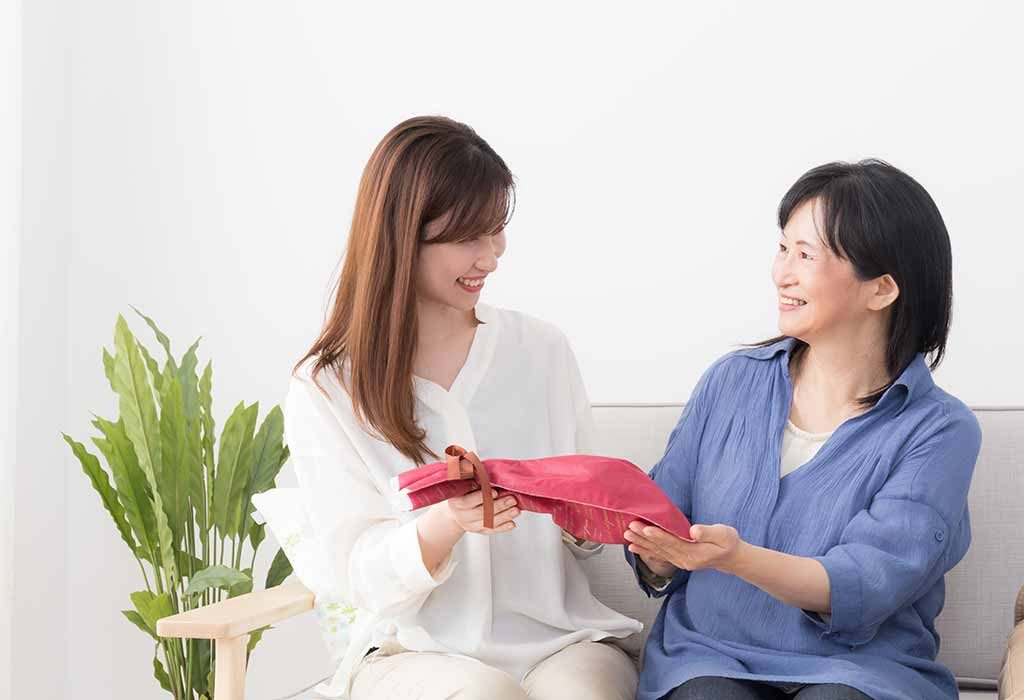 Its that time of the year when you have to exchange gifts, and you are already stressed over the fact what to gift to buy for your mother-in-law. Whether you get along with your mother-in-law or don't you would like to gift something special which she would love irrespective of the relationship that you share with her. When you have to choose gifts for your mother-in-law, it will help to think of them as both your friend and family. This will open up a wide number of options from which you can choose your perfect gift. In this article, we have rounded up perfect gift ideas exclusively for you that even the pickiest of the mothers in law would love!
Beautiful Gift Ideas for Mother-in-law
Below are some popular gift ideas for your mother-in-law that you can choose from.
1. Glass Jar Candles
Glass jar scented candles look and smell heavenly. The scents, in particular, are crafted to elevate your positive feelings and remove negative energy from the house. It's a perfect choice for a mother-in-law who is fearless and ambitious.
2. A "Home Is Where Heart is" Print
The best place on earth to be is home and what a lovely idea it is to print this thought on a frame and gift it to your mother-in-law!
3. Cashmere Gloves
Warm gloves can be a perfect accessory for the wintery travels that your mother-in-law might be planning. These fancy gloves come in multiple colours. Choose the perfect colour for your mother-in-law.
4. Travel Accessories
If you have a mother-in-law who loves to travel and especially visits her grandchildren, travel accessories will make a perfect gifting choice.
5. Bed Linens
Anyone would love beautiful soft linen to adorn their bed. Gift beautiful bed linen sets complete with pillowcases and fitted sheet.
6. Bracelet
A beautiful bracelet with a well-worded message that speaks about your feelings for your mother-in-law can be a unique gift.
7. Recipe Books
Looking for a gift for Christmas for your mother-in-law? Gift her a family recipe book which she will surely be proud of passing on to her next generations.
8. A Spa Massage
Gift your mother-in-law a spa massage voucher for mother's day and be the reason for her lovely smile that day.
9. Fitness Trackers
A gift for elderly mother-in-law could be a fitness tracker to keep her motivated to go for her walks.
10. Jewellery Box
Mother-in-law birthday is the perfect time to gift her a beautiful jewellery box. Birthdays are times when mothers are gifted a lot of jewellery by their children. A beautiful jewellery box to hold all the accessories will serve the purpose perfectly.
11. A Pair of Slippers
Beautiful and comfortable, slippers are a good option for gifts. They can be worn in the house as comfortable wear or even at parties for a chic look.
12. Monogram Stationery Materials
A monogrammed stationery cards will be perfect Diwali gift ideas for mother-in-law which she can use for thank you notes for her friends. You can customise the colour and letter to fit your mother-in-laws preference.
13. Painting Canvas
Mothers don't get time to pursue their hobbies. To bring out the artist in your mother-in-law encourage her by gifting her a canvas with a box of colours. This gesture will surely not go unnoticed.
14. Personalised Mugs
A simple yet elegant gift for any season. Gift your mother-in-law a customised coffee mug with her favourite picture on it.
15. A collage of Photos
Bond with your mother-in-law over a photo collage. This unique idea of photo collage of all the beautiful moments you have spent together which surely earn you brownie points.
DIY Gift Ideas for Mother-in-law
With our busy routines we find very little time to thank all the people in our lives who make a big difference. One such relation is with our mother-in-laws. It all starts with an effort to contact them and surprise them with gifts. Let us look at some beautiful homemade gift ideas for mother-in-law and see their face light up instantly.
1. Personalized Cards
Make handmade cards for your mother-in-law which she will cherish for a longtime to come.
What will You Need?
How to Make?
Draw a plant pot on the handmade paper and cut it.
Draw three flowers on the handmade paper and cut them.
Write "I" "Love" "You" on the 3 separate flowers.
Draw some grass on the pot.
Next turn all the flowers and the pot and arrange them vertically with all the words aligned.
Cut a small piece from the yarn and glue it to the cutouts for a beautiful wall hanging card.
2. Personalized Mason Jars
This would be a perfect gift for your mother-in-law on karva chauth. On karva chauth women adorn themselves to look their best. This useful gift will surely find its place on your mother-in-laws dresser.
What will You Need?
Mason Jar
A nail polish
Cotton balls
A good moisturiser
A lipstick.
A marker
How to Make?
Write any message on the mason jar for your mother-in-law
Fill the mason jar with the goodies and your DIY gift is ready
3. Photo Frames
Photos are the most precious assets that we generally love to preserve. They capture the beautiful moments that we spend. A DIY photo frame will just be the perfect gift for your mother-in-law for Christmas.
What will You Need?
A photo frame
A multi-coloured Yarn
Scissors
Fabric Glue
Embellishment
Embroidery Needle
A photo of your choice
How to Make?
To decorate the frame, remove the glass and tie one end of the yarn to it.
Keep on wrapping the entire photo frame with the yarn.
Try not to have threads crisscrossed. The better the alignment, the better it looks.
Once the entire photo frame has been wrapped, tie a knot on the other end with a strand from the yarn.
Secure and sew the loose threads within the photo frame itself and hide them.
Put tiny dots of glue on the sides of the photo frame and stick embellishments of your choice.
Put the photo in the photo frame, and your gift is ready..!
4. Moisturizing Sugar Scrub
For the health conscious mother-in-law, this amazing moisturizing sugar scrub is a wonderful gifting option. This DIY gift idea is super simple to make and less time consuming.
What will You Need?
A small cup of brown sugar or raw sugar
½ cup organic and virgin coconut oil
½ cup extra virgin olive oil
1 cup of white sugar
Mixing bowl
Mason Jar for storing
How to Make?
Put together all the items mentioned above in the mixing bowl. If the coconut oil is stiff, melt it in the oven before mixing it with the other ingredients.
Now give the mixture a good stir, so that all the ingredients get blended properly.
Check the consistency of the mixture and change it if you need a coarse or smooth mixture.
Store it in the mason jar.
Your homemade scrub is ready to delight your mother-in-law.
5. An Apron
Gift your mother-in-law an apron made from the imprints of her grandchildren.
What will You Need?
A craft apron
Acrylic colours of your choice
How to Make?
Colour your little one's hands and make several imprints on the apron.
Make sure to leave some gaps in between the imprints.
You can make it look more creative if you draw some designs along the borders with the paintbrush and the colours.
Let it dry.
This unique gift would be loved and cherished by your mother-in-law always.
The best gift for your mother-in-law are the ones that create beautiful memories and have a lasting effect for years together. Choosing a gift for your mother-in-law can be especially tricky depending on the bond that you share with her. First of all make a budget that you would like to spend for the gift, then according to the budget look for the options that are mentioned in this article. Gift her things that she would need or she can use. The gesture of gifting makes all the difference. Make her feel special..!
Also Read:
DIY Mother's Day Gift Ideas
Best Gifts for Mothers As Per Zodiac Sign
Amazing Last-Minute Gift Ideas for Moms