Get your Post-Heels Feet Happy Again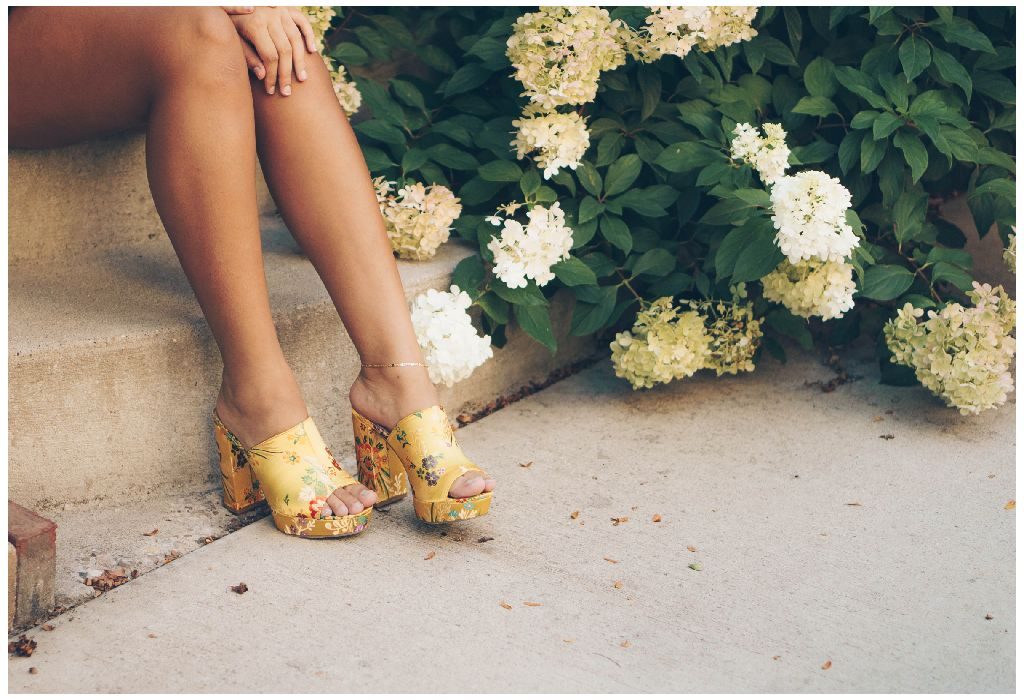 In this Article
Those miles of heels have left you looking for foot pain remedies? You vow never to wear them again! Go easy on the melodrama, please. A few home remedies will shoo off your one-night-old blisters and aches in a jiffy. Indulge in a few and make your feet happy again.
There are few things that women love more than their heels; especially, if they want to add more height and glamour to their looks. If you're also inspired by your role models strutting the ramp (or street) in 6 feet plus high towers, you would know what we're talking about. But then, standing on the same heels can render havoc on your feet and make you wince and groan across the next day. Here are some ways you can cure a painful heel hangover.
Top 5 Natural Ways to Reduce Heel Pain
1. Wait and relax, it's not the end of your world
Even as you leave no leaf unturned to figure out heel pain relief methods, it's extremely important for you to remain patient and refrain from needling or bursting those irritating blisters that may have erupted underfoot, near the buckles of your shoes, or elsewhere. Do understand that you have wounded yourself in these places and these blisters serve as natural patch-ups for encouraging faster healing.
2. Warm water helps
Warm water dips rank high on the list of foot pain remedies and alleviate the concerns of callused skin, red spots, blisters and other aftermaths of wearing heels. Simply fill in a small tub with lukewarm water, rest back, and allow your feet to soak in the goodness. Along with soothing your tense muscles, the act softens your irritated skin, kills germs produced by sweat, and makes your feet feel better. Remember to add your favourite salts or essential oils to the water, you'll love the pampering!
3. Stimulate blood circulation with heel massage
Combine your exercise for heel pain with heel massage. The act goes a long way in relaxing your stressed muscles by enhancing the blood circulation within. Albeit a short-term and temporary treatment, by massaging your heels, you add that extra boost to your 'damage control' jogs or slow walks in more comfortable shoes. Remember to keep your strokes gentle to avoid further damage or soreness in your heel.
4. Cool off the pain with ice
If you learn how to cure heel pain with the help of ice, then you're already a winner. Recommended by experts, an ice pack serves to reduce the puffiness and pain in your sore feet. This happens because ice acts as a numbing agent for the nerve endings that dominate the affected areas. About fifteen minutes of ice treatment will lessen inflammation and make you feel more relaxed.
5. It's all about moisturising
It's a well-known fact that moisturising helps in softening the areas that may be under stress, especially around the pressure points. This applies for heel pain too. Grab your moisturiser and use oodles of the same to make your feet soft and supple, once again. Adequate moisturising will also keep further calluses at bay.
Pamper your feet after you've been standing on your stilettos or high heeled shoes for too long, and you'll be okay for another evening out, and very soon.