Get Awesome Sex With New Bedroom Moves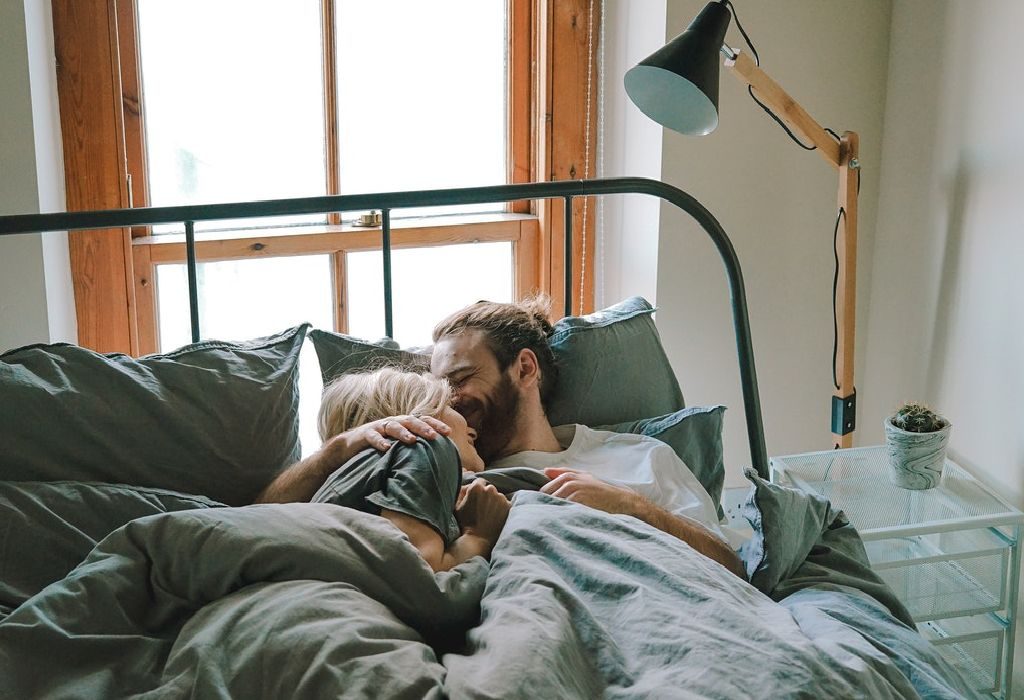 In this Article
No matter how sultry things already are in the bedroom, some unexpected sexy moves are always welcome! For couples coping with bedroom monotony, try a few tricks to get things steamy again.
Are you sick and tired of the same old sex moves? Then it's time to spice up your relationship in a few fun ways. You don't have to get crazy; just add some new moves to take things up a notch. Even classic sex positions can be thrilling again!
5 Ways to Fight Monotonous Routine of Sex
1. Be Playful with Your Touch
Take foreplay to a whole new level to get things hot in bed. The same kind of touching may not arouse that tingling sensation every time, so it's good to try something new. Pull your husband close and trace the edge of his upper lip with your tongue. One spot that'll never fail to create goose bumps is the area between his neck and collar bone. Play with your fingers and your tongue and follow up with a sexy massage. Ooh!
2. Get a Little Naughty
It's important to move out of your comfort zone from time to time. Why not turn wickedly sexy and naughty to drive him crazy? Dress up to titillate his senses and try some dirty talk. You'll find it easier to shed your inhibitions once you think about how gorgeous and sensual your hubby finds you. Believe in yourself!
3. Breathe More
Your warm breath on his neck will definitely get the ball rolling. Make rhythmic breathing more intense by whispering all the different ways and places you want to touch him. Breathing hot air on each other's skin – a part of tantric sex – is a major turn on and easy to do. You can try it as part of foreplay or even during intercourse. Either way, it'll certainly break a boring sex routine!
4. Join Him in The Shower
Have you ever fantasised about shower sex? It's time to stop postponing this forever and live the fantasy. If the morning rush robs you of time, plan it for the evening when you've had dinner and the kids are asleep. You can set the mood by dimming the lights and adding a couple of scented candles. Don't forget to tidy the bathroom, though; there's nothing more unappealing than hair on the floor and dirty laundry causing a stink.
5. Wear Sexy Lingerie
You knew this would come in, right? A trick that never fails, sexy lingerie gets your man thrilled and aroused! In fact, it doesn't always have to lead to intercourse either. You can enjoy touching each other and cuddling. It's a great way to liven things up in the bedroom.
Contrary to popular belief, men love to sexually satisfy their women. Try these simple tricks to cope with bedroom monotony and you'll look forward to bedtime every day – and not just to sleep! When it comes to intimacy, forget shyness and embrace your sexuality to be amazed each time.