Gadgets to Gift the Tech-Enthusiast in Your Life This Christmas!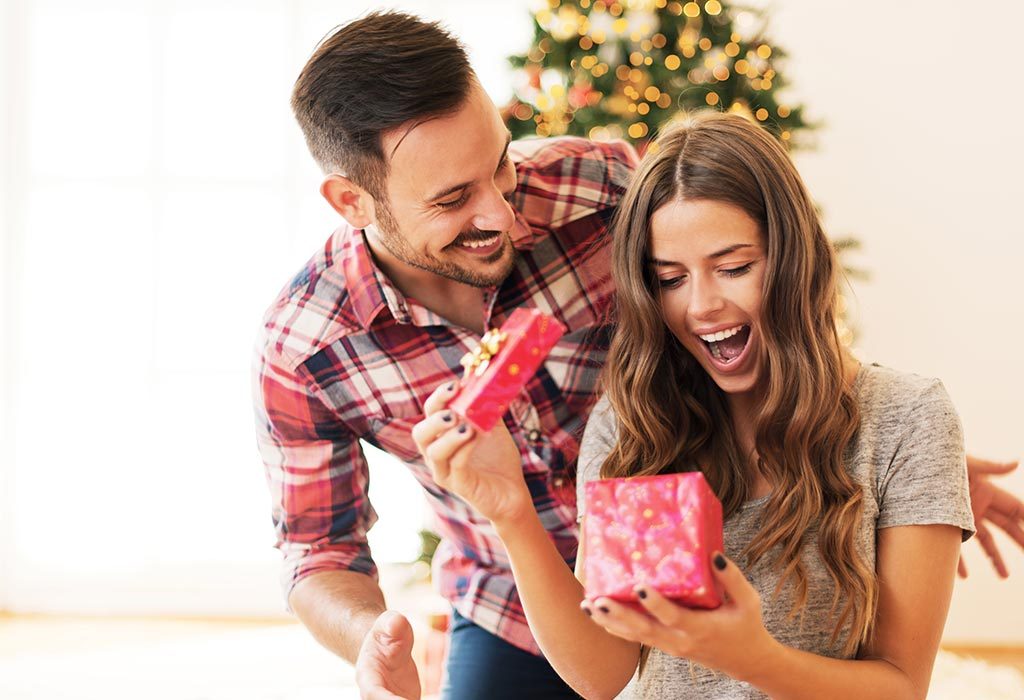 There's one in every family – the geek who is always into her toys! Talk to these people and you'll know everything about gizmos – what's in, what's out, what's worth the money, and what should you ask Santa Claus for this Christmas. These are the people that are sought after when anybody wants to purchase any gadget. Should you buy this phone or that? Is this TV better or that one? Would it help to have GPS-navigation in the car, or can you just hook up your phone for directions? These are the guys who'll give you the best and most informed advice.
But often when it is their turn to be on the receiving end, they don't luck out. People know what these guys want – gadgets. But they don't really know which ones!
Make Your Tech-Enthusiast Happy This Christmas with These 10 Gifts
If you're still wondering what to buy for your tech-pro this Christmas, your search ends here. Whether it's your cyber-chic maternal sister or your geeky brother-in-law, any tech-enthusiast will be happy to receive the following gadgets as gifts!
NOTE: All prices are approximate. Please research different buying options before making a purchase.
1. String Lights with Bluetooth Speakers
PRICE: INR 3500 onwards
There is a host in all of us. Even if there isn't, however, being married gives you a lot of opportunities to entertain guests, and entertaining is incomplete without good music. The String Lights with Bluetooth Speakers thus make for a perfect Christmas gift. You cannot possibly throw a Christmas party without string lights after all! These lights will ensure you don't have to blast music from one corner of your house for the benefit of people standing in the other corner. Just connect your music system to these string-lights, and mild music can play in every corner of your house, porch, or garden!
2. Bluetooth Tracking Device
PRICE: INR 2200 onwards
How many times have we wished we could just dial our keys (like we dial our cell-phone) to locate them? Well, now you can! A Bluetooth tracking device is a small 'tag' that you can quickly hook to everyday personal items that tend to get lost. When the tag is turned on, it syncs with a mobile-phone app. The app can then help you detect where the tagged item is!
Don't misplace your phone, though, or else the whole purpose will be defeated! (But I guess you can always dial your phone to locate it…!)
3. Cell-phone Camera Lens
PRICE: INR 500 onwards
In today's world, there isn't anyone who's spared by the shutterbug. Anyone who owns a camera phone has, at some point in time, considered taking their cell-phone photography to the next level. Well, if you know one such person who has some serious raw talent with photography, you can buy them this gift that will be perfect especially around Christmas (since festivities call for photography!). Make sure you read up about compatibility with different smartphones and additional apps or software that may be required before you zero-in on the model you want to buy.
4. Self-stirring Coffee Mug
PRICE: INR 500 onwards.
It's true – coffee is the fuel that powers the modern Indian working class! Be it a boss lady or an alpha-male, it would be a crime to talk to them before they've had their morning cuppa. So why not give them something that will make this experience extra special for them? A self-stirring coffee mug is perfect for a coffee aficionado, who hates the coffee-machine coffee and loves to brew her own mug.
5. Viewmaster
PRICE: INR 2000 onwards
Every family has that one Charlie who keeps talking about how everything was different (and somehow always nicer) 'humare zamaane mein'. Well, you can gift this nostalgic tech-enthusiast a Viewmaster. It will be the perfect blend of 'old and new', since the models have upgraded. Many new players in the game have brought their own version of Viewmasters into the market, with additional features that improve the overall experience.
6. Portable Apple Watch Charger
PRICE: INR 2300 onwards
Love 'em, hate 'em, you can't get over 'em! We're talking about Apple gadgets, of course! Apple makes some of the most sophisticated and (let's admit it) addictive gadgets. The ease with which all their devices connect to and communicate with each other makes life that much smoother. So gift the Apple-fan in your family a portable Apple Watch Charger. They'll definitely thank you for this one! Of course, they would need to actually own an Apple Watch for this gift to be valuable to them.
7. Sports Earphones
PRICE: INR 2000 onwards
Many will be surprised to know that there exists a special kind of earphones that are designed primarily to be used while exercising but talk to a tech-enthusiast who's also a gym-rat, and she will enlighten you! A lot of consideration goes into designing sports earphones – they should be made of durable material, preferably wireless (to enable free movement without yanking the earphones right out of your ears and device), and should be sweat resistant too. Make sure you buy a good quality pair, even if it is slightly expensive.
8. International Travel Power Plug Adapter
PRICE: INR 1200 onwards
This might seem like a 'small gift', but trust me when I say – it will be one that is deeply appreciated, especially by your globe-trotting tech-enthusiast! You can't possibly change all your gadgets to adapt to the country you are flying to. That's when these adapters come handy. Look for one that comes with its own carrying pouch to add a touch of safety and sophistication.
9. Gadget Organiser
PRICE: INR 900 onwards
Another handy gift for someone who never steps outside without her gadgets! On an average, a gadget enthusiast can be expected to carry at least 5 devices at any given point: a phone, a phone charger, a portable power bank, perhaps a pair of earphones, and maybe a pen drive. Put all these things into a single bag, and it's bound to get crazy as everything gets entangled! A gadget organiser has a place for everything and is yet compact enough to fit into any bag – a handbag , laptop-bag, or even a gym-bag for that matter. Pretty cool, right?
10. Anti-theft Gadget Backpack
PRICE: INR 1500 onwards
This one is for the ultimate gadget-freak! The guys who never go anywhere without carrying everything. People who use laptops too will appreciate this gift. A gadget backpack doubles up as a gadget organiser, while also being a single unit that can literally carry and contain all gadgets you can think of carrying. This one is also perfect for travel-enthusiasts. So much for a versatile gift that will be most dearly loved!
Gadgets serve multiple purposes in our life – from making it easy and effortless to making it fun and exciting. Gadgets have the unique power to spark wonder even in the most 'adult' person you know… and wouldn't we all love to find that child-like sense of joy and wonder again, even if only for a fleeting moment? So go ahead and splurge on your gadget-loving grown-up kiddo – make their day!
Also Read:
Christmas Songs, Poems and Carlos for Kids
Simple Ideas for Decorating Your Home for Christmas
Best Christmas Gift Ideas for Kids
Awesome Christmas Cake Decorating Ideas