Freelancing – Feasible Career Option For Moms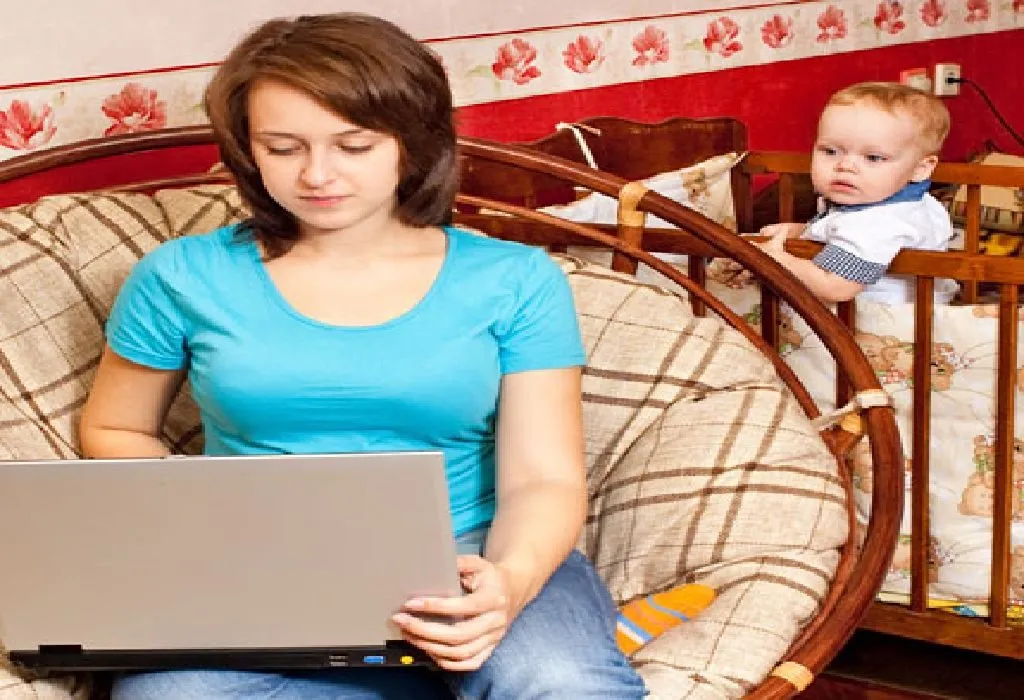 In this Article
Managing a household and a baby is a challenging task for a mom. It calls for a career that is flexible and monetarily benefitting too. Pick freelancing as a career, and work on your terms while you make good money and attend to your mommy duties too.
Juggling work along with a newborn baby can prove to be a challenging task for a mother. Most times, the mother has to enlist the help of a babysitter or quit her job to look after the baby full-time. With soaring prices and an increasing cost of living, you can't just sit back; you need a career that helps you financially and lets you manage home too. Sounds utopian? Well! many women today are opting for freelancing as a career.
By choosing to freelance, the mother can aptly manage the household expenses and chores, and also spend quality time with the baby, giving him/her the adequate love and attention. There are some tips which shows that freelancing could be the best and the most feasible option for you.
Freelancing as a Career Option For Moms
1. Variety of Fields to Choose From
With a computer, uninterrupted electric supply, and a steady Internet connection at every home, work from home or freelance opportunities are in a huge demand all over the country. Most times, freelancing is linked only to writing. But well, this is not the case as one can choose to freelance in fields like web designing, client servicing, proof reading, event management, computer graphics, photography, illustration, and much more. So, choose your field of specialisation and seek work accordingly.
2. You Get to Decide When to Work
Freelancing is said to be a wonderful career option for moms, as you can work according to your own schedule and is not something the other way round! Flexibility is the biggest boon that any mother can ever get in a job and freelancing promises that and more. A freelance mom can devote certain hours to a project and spend her spare time looking after the baby and house. ||
3. Gets Easier With Time
Mothers who are not used to sitting at home and working, could find it a tad too difficult to work as a freelancer, initially. But as you win some, you lose some! On one hand where you miss the office atmosphere and your colleagues, you also forge relationships through the freelance network and once you learn the ropes, there is a lot of money and assignments flowing in. If you think you are not making enough money with one project, then you are free to take up more work or increase your rate accordingly. You get to handle different kinds of roles, projects and learn a great deal, besides spending some joyous moments with the family.
4. Success and Promotion
Mothers who pick up freelancing save up on time spent commuting to work and back. For a freelancer, it is essential to network and build a lot of relationships, so that work keeps flowing in steadily and so does the money. When you freelance, depending on how good you are and what project you're looking at, you can assume a senior position as a manager or team lead in due time. If you're committed, there is nothing that can stop you on the way to more success.
Freelancing as a career option befits any mother, who is ambitious but doesn't mind sitting back home to work and tend to her child. Thus, freelancing is turning out to be the best career option for moms. This job is flexible and offers a variety of interesting options. Opt for this career path, and feel a surge of confidence as you work at your computer and play along with your kid with equal ease.